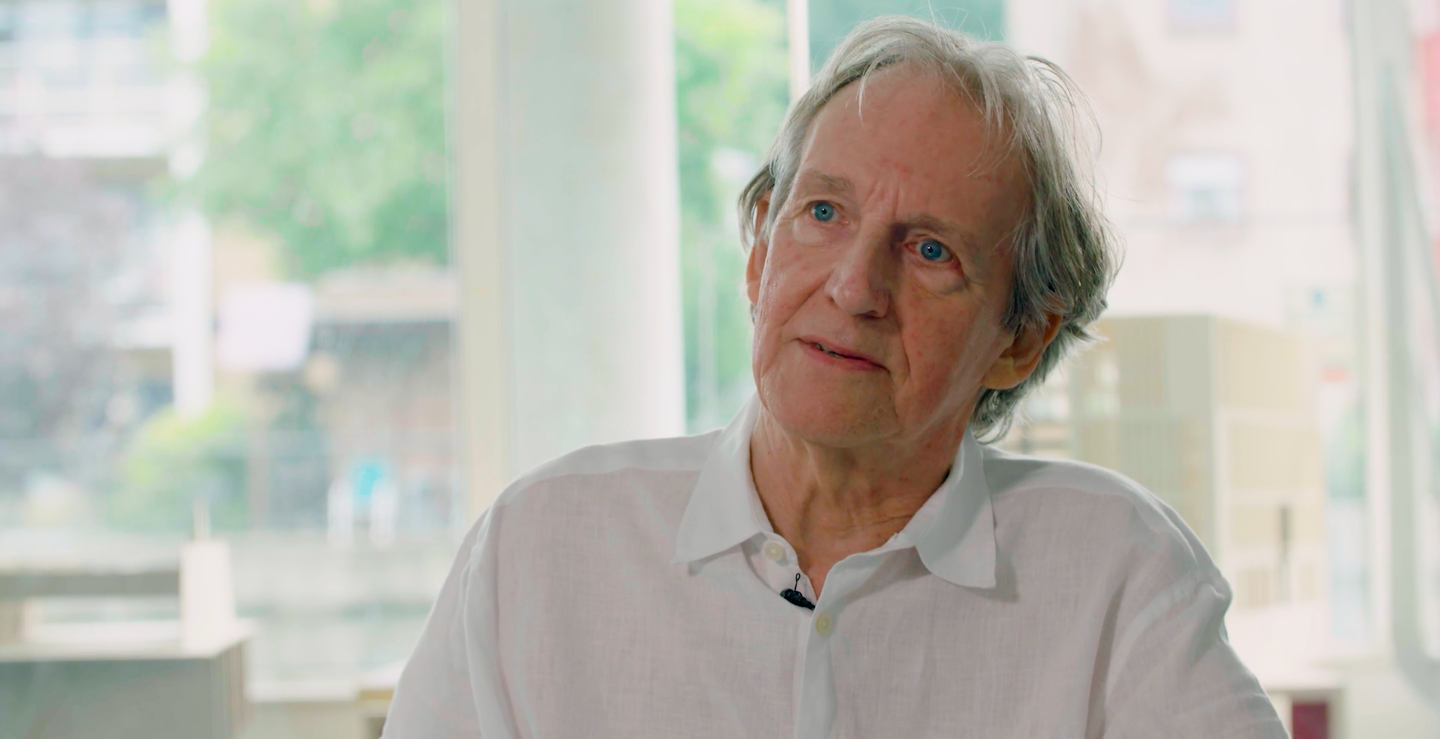 In this episode of the 'Inside the Archive' series, Architect Alan Stanton recalls his encounter with Norman Foster during a job interview in London. Stanton evokes his impressions from his early experience working with TEAM 4 as well as the design culture of the team at the time sharing his views on the Newport School Competition and the Stansted Airport.
Stanton begins with his early impressions of TEAM 4, impressed by Foster's spirit as they visit Darby and highlights the team's drive and speed they worked at. Exploring the design culture, Stanton approaches the idea of multidisciplinary design and collaboration. Defining TEAM 4's group culture, Stanton remembers all members present in the office from engineers to specialist designers at an equal status and contributing to the development of the design and ideas for the team's projects.
Alan Stanton remarks how the Newport School Competition project stood out from the other buildings of the time as it helped develop specific ways of putting together a design for a building instead of expressing a kind of industrial system. The architect describes the building as a long rectangle consisting of a simple scheme composed of a floating plateau within which elements could be moved, expanded and changed.
Finally, from his experience working with the team, Stanton draws lessons on how to work with those kinds of ideas and concepts as well as that 'all good buildings have a very clear diagram'; his admiration for Stansted Airport driving him to reflect on the simple plateau and tree structure of the building that made the airport experience so uplifting and special.