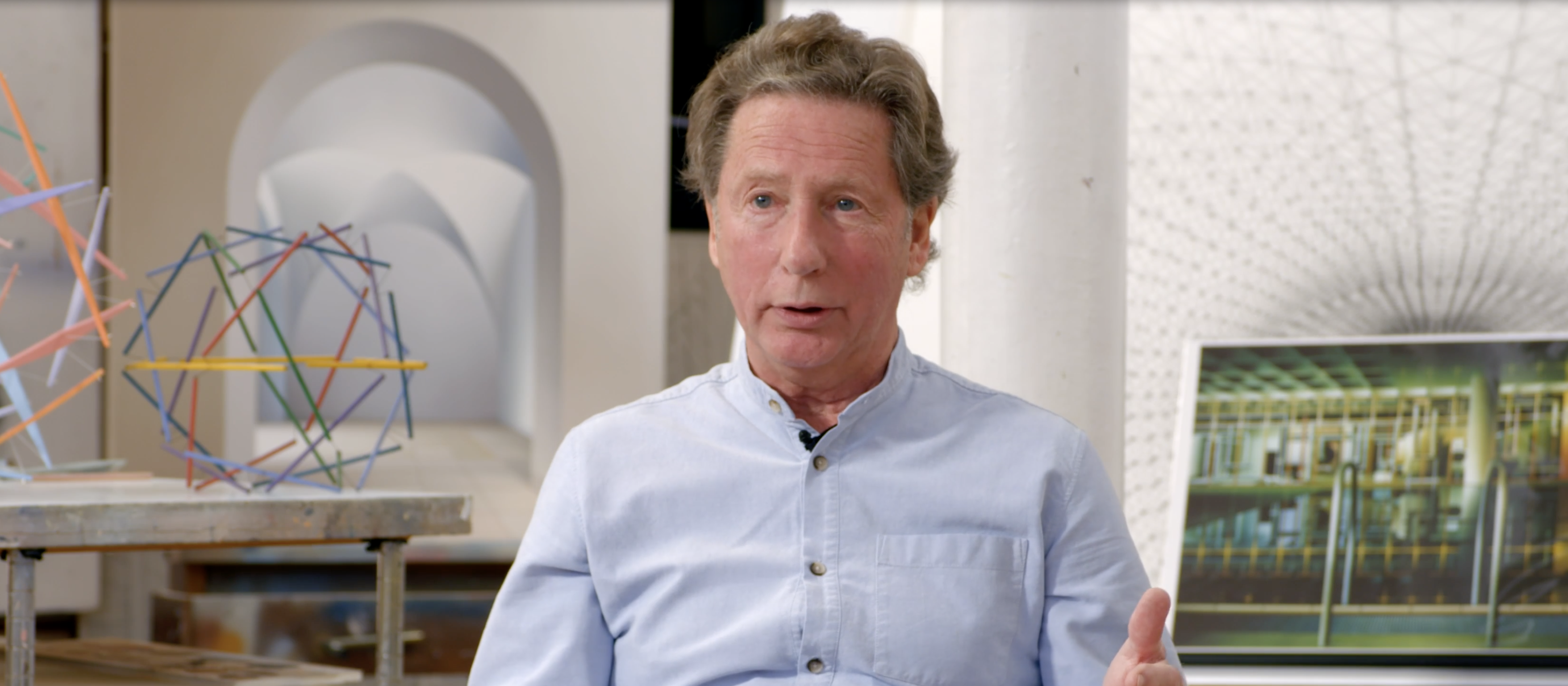 For this episode of our 'Building the Future' series, we meet artist Ben Johnson, who talks about painting Norman Foster's architecture.
Ben Johnson first heard of Norman Foster when the architect bought some of the paintings he had made of his buildings in an exhibition in 1972. He personally met him a year later, the time his son was born.
Among his paintings of Foster's buildings, the artist highlights the Great Court at the British Museum and the Sainsbury Centre for Visual Arts. He went to the Great Court when it was still under construction, and for him it was 'this futuristic world, where the sky meets the present time'. 
When Norman Foster finished the Sainsbury Centre, he asked Ben Johnson to make a painting of it. The artist went to Sainsbury and paid special attention to the lights and shadows, which he reflected in his work.
Ben Johnson (Wales, 1946) studied at the Royal College of Art and has lived and worked in London since 1965.He is well known for his paintings based on architectural spaces and his large-scale detailed cityscape paintings. His work is included in the permanent collections of museums worldwide, including the Victoria & Albert Museum, London; the Centre Georges Pompidou, Paris; the Museum of Modern Art, New York; the Regional Services Museum, Hong Kong; and the Government Art Collection.