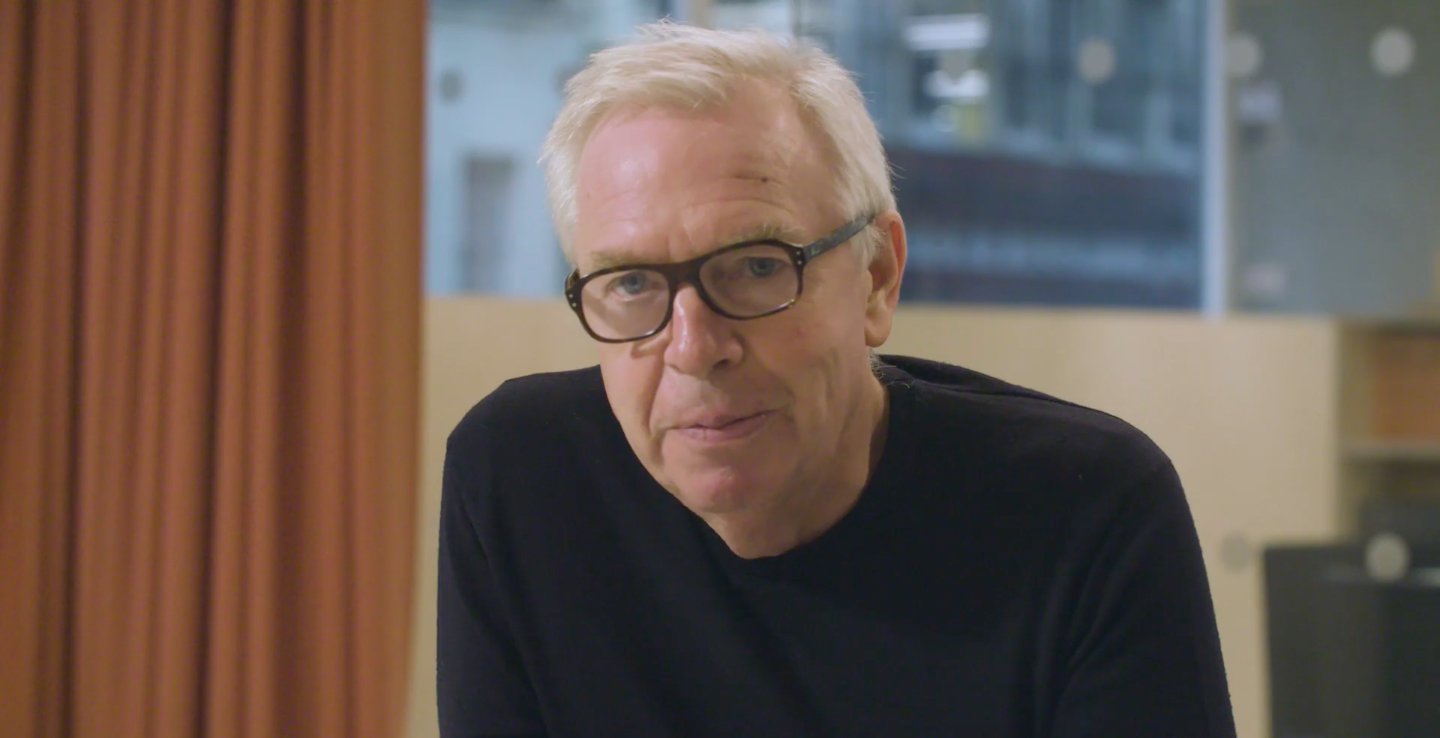 In this episode of the 'Inside the Archive' series, English Architect Sir David Chipperfield relives his time with Foster Associates. As he started working with Richard Rogers and Birkin Haward for competitions, the architect continued his impactful work with the group through projects such as the HSBC building and the BBC Radio Centre. After exploring the question of technology, Chipperfield is led to recall his experience of the Willis Faber & Dumas Headquarters.
David Chipperfield begins with his work experience with Richard Rogers and as a freelance professional. David Chipperfield attributes his incorporation to Foster Associates to Birkin Haward, as he looked for help during competitions. Chipperfield then started working with the group on competitions.
David Chipperfield first main project was working on the BBC Radio Centre building. Chipperfield recalls the BBC building competition not focusing on design but on an approach, the architects showing a deep understanding of the challenges and concerns of the group and attempting to reflect the intelligence of the professionals at the BBC. Before working on the BBC Radio Centre, Chipperfield reminisces his work for the Hong Kong Shanghai Bank building and the conditions during the process, drawing with pens and rubbing out any mistakes.
Taking a stance on the question of technology, David Chipperfield explains being an 'analog child' and his opinion that no one should be frightened or embarrassed of technology. Seeing this tool as a help, Chipperfield sees the issue as really lying in the way we use it rather than technology itself. He concludes his position by developing how the process of drawing and thinking carefully about each line made is no longer present with computers, inducing a positive frustration but also a mental laziness.
Concluding with the Willis Faber & Dumas Headquarters, Chipperfield mentions the project being extraordinary and one of the earlier projects at the time. As an office building connected by escalators encouraging people to communicate and providing the employees with an underground pool and a grass roof, the building was considered one of the most impressive projects, following a radical social idea. Chipperfield remembers, through the evocation of the building, the importance of architecture as an idea of society and community.