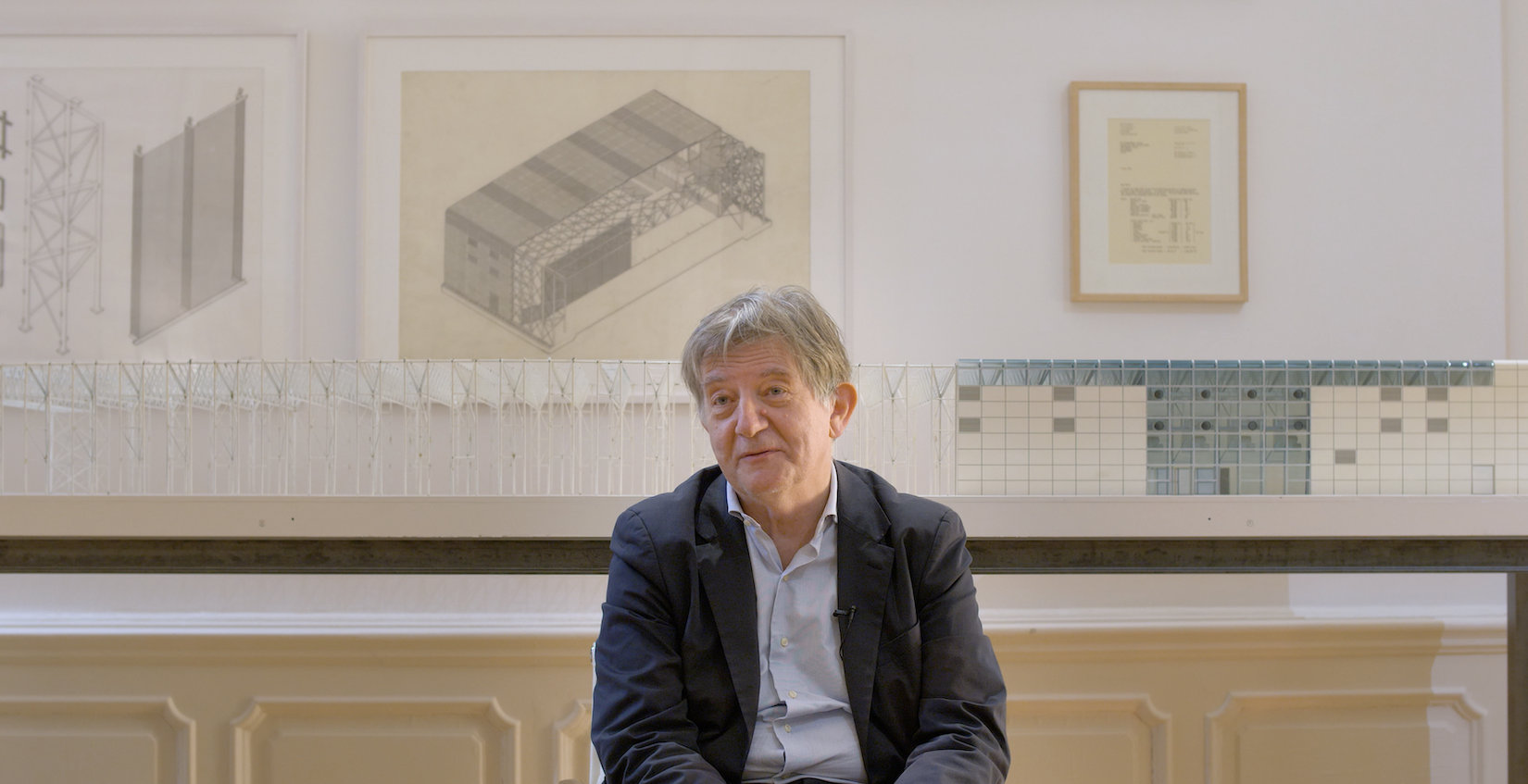 In the sixth episode of the 'Inside the Archive' Series, Deyan Sudjic, writer and director of the Design Museum in London, recollects his first encounters with Norman Foster's practise, Foster's breaking down of boundaries within his architectural projects and the importance of collaboration throughout Foster's career.
Sudjic reflects on how, as a young architectural journalist at Building Design, he first encountered Foster's work when the photographs of the Sainsbury Centre (Norwich, 1974-1978) arrived in the office. Soon after, he was invited by Foster to prepare press packets for the Hong Kong Shanghai Bank Headquarters (Hong Kong, 1979-1986) prior to the opening of the building.
He recalls how the building redefined what is understood as a high-rise through its use of pre-fabricated steel, before moving to discuss Foster's innovative approach to architecture which includes integrating the best possible experts into his practice rather than deploying outside consultants. An early collaboration of special note was with the late Jan Kaplický whose shared interest in technology, space travel and automobiles pushed Foster to new architectural heights.
Finally, Sudjic speaks about the unique opportunity he was given as Foster's biographer to revisit scenes from his early life in Manchester and the insight it provided into his understanding of Foster as an interdisciplinary architect.