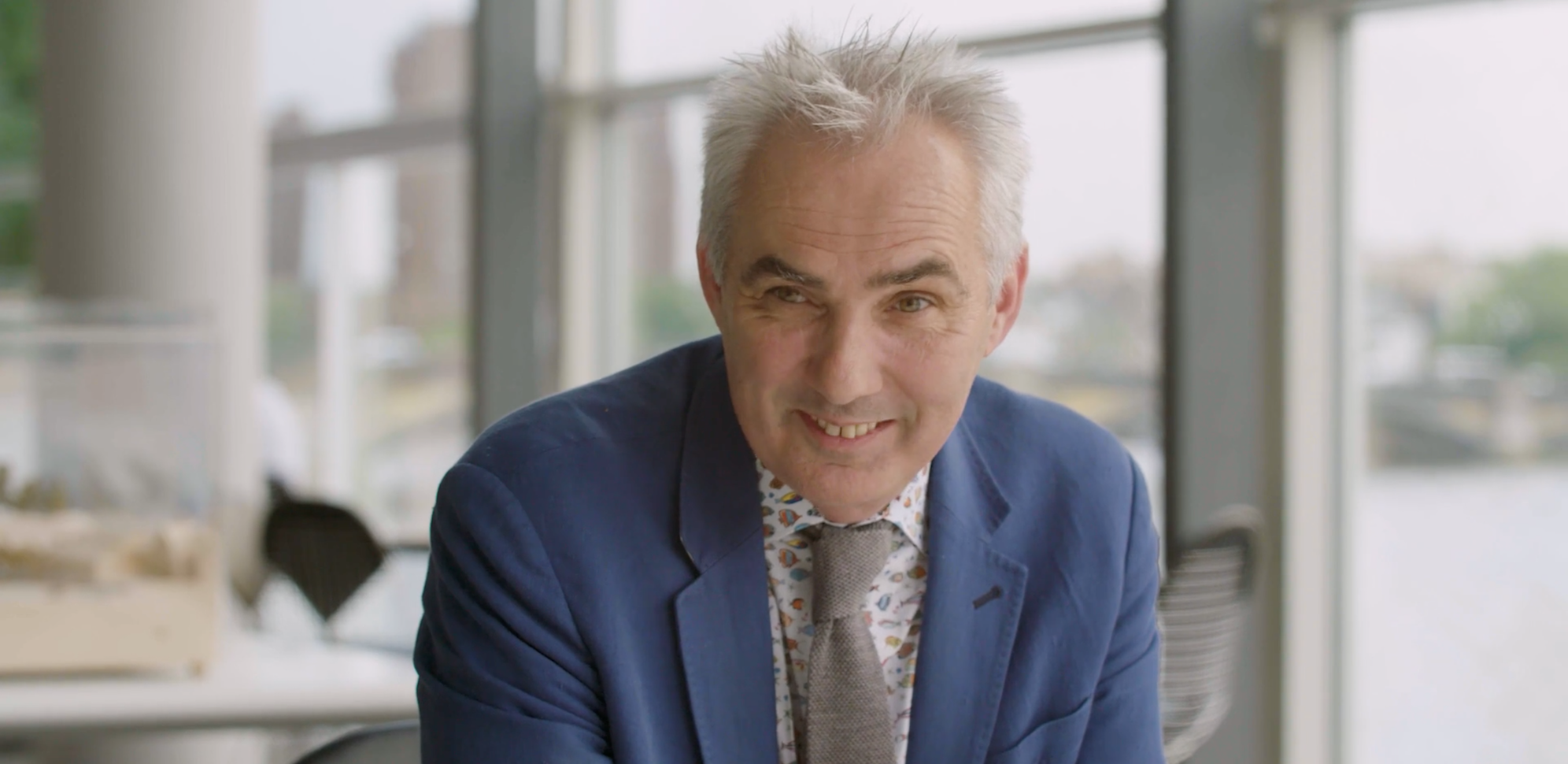 For our next 'Inside the Archive' interview Gerard Evenden, Senior Partner and Head of Studio at Foster + Partners, recounts how his first, temporary role with the practice became more permanent against the backdrop of 'big economic downturn'. Evenden highlights the role of team members as they worked together and formed strong professional bonds through the shared experience of lengthy projects.
The Underground Station at Canary Wharf in London was already a 'difficult situation' before the project started in 1999. With a very demanding client, Evenden was given the challenge of steering the project for the next ten years. The direct experience of seeing the project through to completion prepared him never to be phased by similar challenges on subsequent projects.
Designed and built from 2003 – 2005, Deutsche Bank Place in Sydney, Australia, was located on an unusually narrow site.  This restriction pushed the studio towards a design which featured a central core as well as an off-set core. The team then started to incorporate environmental ideas which utilised natural ventilation and natural light; revolutionary ideas that naturally grew out of the off-set solution.
Emphasising the importance of integration, and the relationship between 'anything mechanical and anything technological', Evenden acknowledges that he shares a common passion with Norman Foster for cars and vehicles. Asserting the importance of the role of vehicles and mobility for the city, Evenden concludes by noting the technological drive in the practice, remembering how under Norman Foster's leadership it was always ahead of its time.