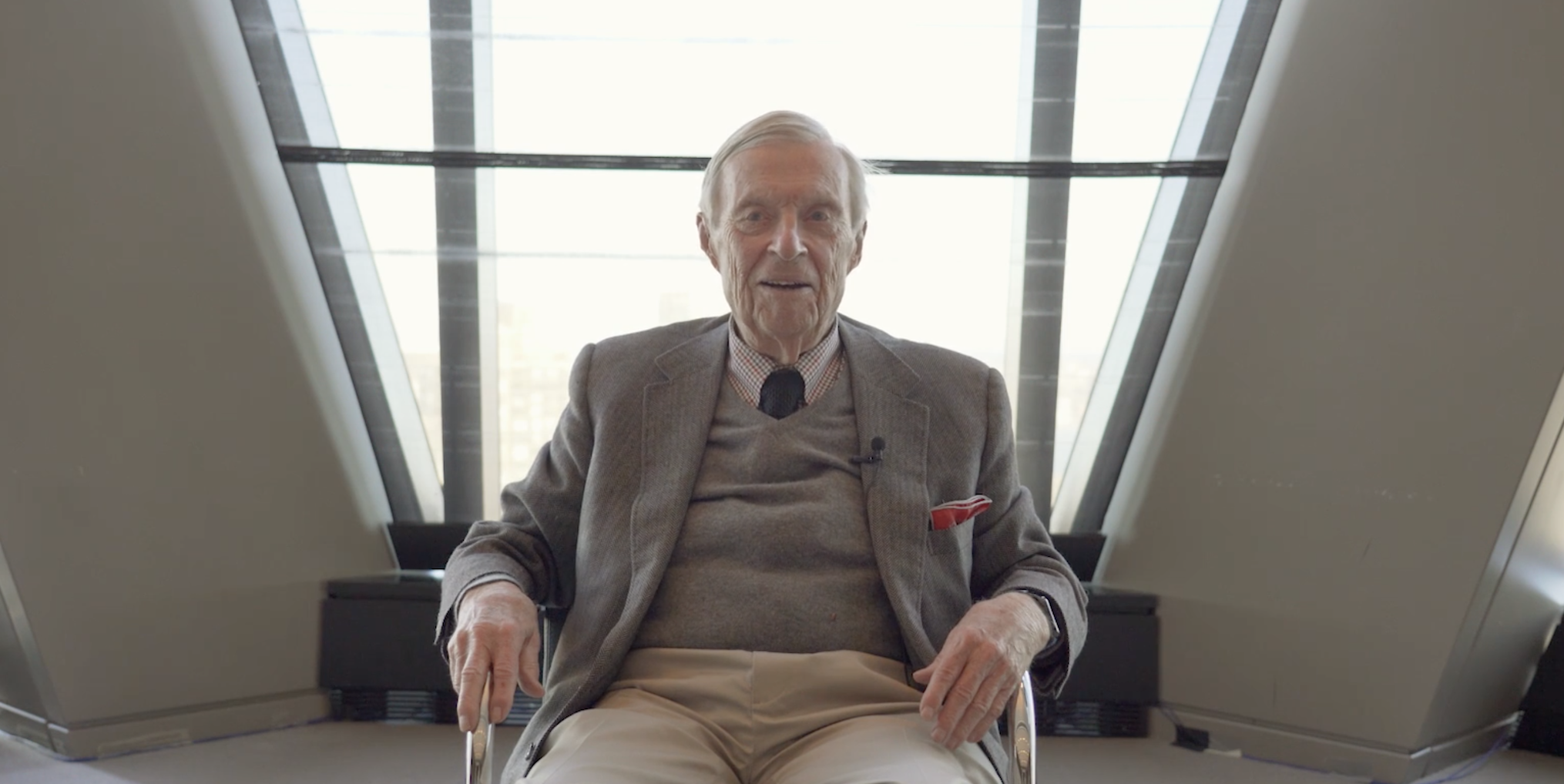 For this episode of our 'Building the Future' series, we join Gilbert C. Maurer, Director and Former Chief Operating Officer of Hearst Corporation. Tasked with overseeing the design and construction of the company's new headquarters, Maurer restricted possible candidates to Pritzker Prize winners. Among them was Norman Foster, whose achievements drew Maurer's attention, and whose Hongkong and Shanghai Bank was for Maurer "the epitome of cool".
Travelling to London for their first meeting, Maurer recalls being 'awed' by Norman Foster and the Riverside studio. He was later 'blown away' by the reconstruction of the Reichstag, Berlin, especially given its historical resonances in a newly-reunited capital city. A final visit to The British Museum's Great Court, then under construction, persuaded Maurer that Norman Foster 'filled the bill best for Hearst'.
Outlining the project brief, Maurer explains that the new headquarters had to represent something unusual in the context of New York, instantly become iconic and be a building that goes forward into the twenty-first century. As realised, Maurer observes that Hearst Corporation's values are 'expressed magnificently' in Norman Foster's creation. Through its aesthetic and design for working the building anticipates the future.
On the dialogue between art and architecture, Maurer draws our attention to the Hearst's atrium. He recalls how Norman Foster emphasised its significance, and notes how it captures the sense of an exterior, rather than an interior. Maurer notes it is 'like the outdoors looking in'; an effect heightened by the prominent water sculpture, Icefall, appearing to be skimmed by the diagonal escalators.