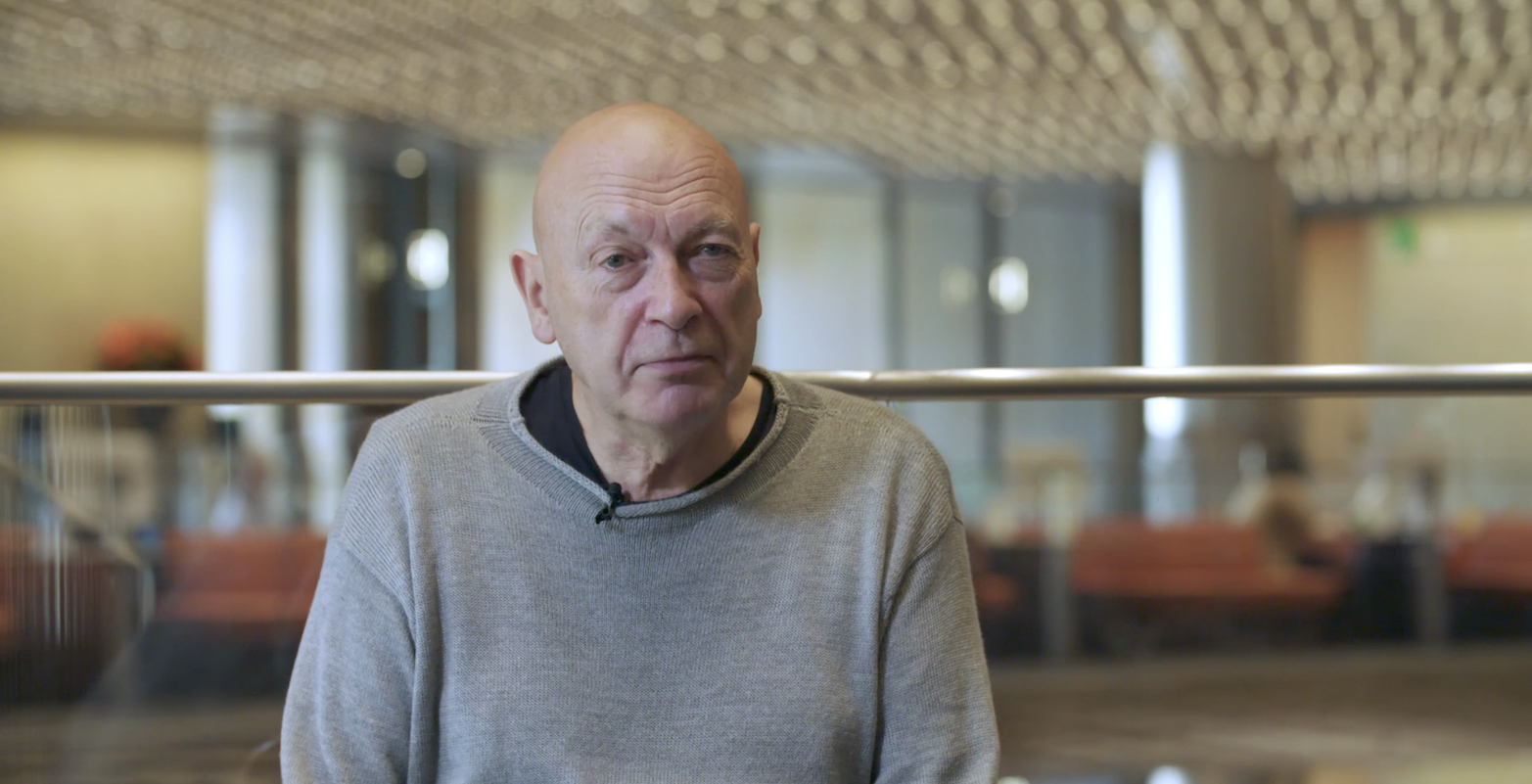 For the twenty-seventh episode of our 'Inside the Archive' series, John Small, Director of Industrial Design at EMEA, Steelcase, takes us back to 1985, when as a graduate he was awaiting an interview with Norman Foster. Although Small had already been offered a position with a different company, the experience led him to decide that he would rather work at Foster Associates than any other practice.
As the project for Stansted Airport was nearing completion, Small began working on designs for the building's interior components.  With a background in industrial and furniture design, he quickly realised this was something he wanted to focus on, and remembering when Small raised this with Norman Foster, the latter encouraged his interest.
Small reflects that he had never encountered the "rigour" with which the practice organisation approaches projects. The experience of collaborating with the Stansted team, creating a building from a kit of parts assembled on site, would prove "fantastic" for Small. He notes this was all the more significant as the project represented "an indication for airports to come".
On working directly with Norman Foster, Small acknowledges that he was "very lucky indeed"; not least since both colleagues shared a sense of humour. The ability to immediately identify uncertain aspects of a design, and to discuss them with a thorough understanding of the processes involved, indicated for Small "the signs of a good designer".