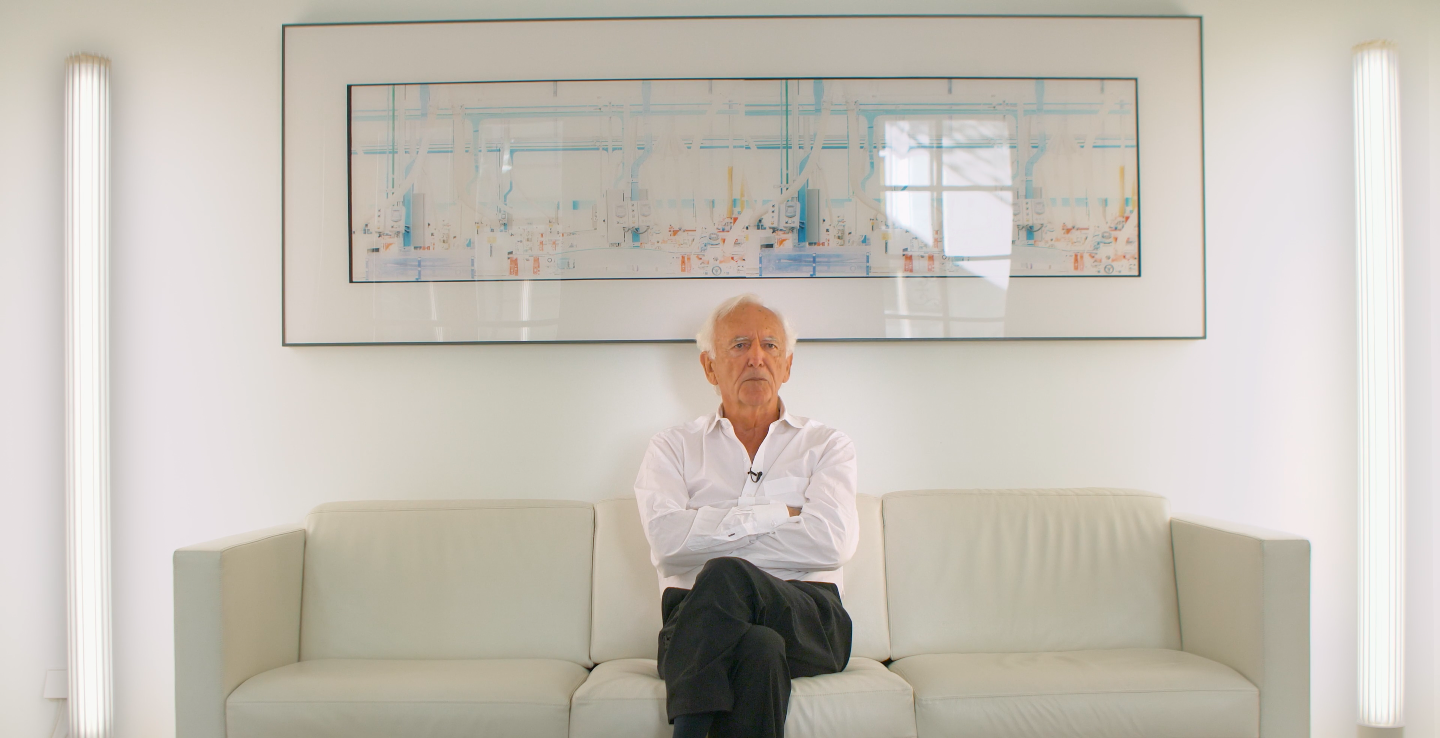 In the latest episode of the 'Inside the Archive' series, quantity surveyor John Walker speaks about TEAM 4's first office space, the impact projects such as Reliance Controls Factory and Computer Technology had on Foster's political approach to architecture and Buckminster Fuller's determination to constantly reinvent himself which had a profound influence on Foster.
Walker begins by walking the viewer through TEAM 4's offices, housed within a residential building in London. Speaking about one of their earliest projects, the Factory for Reliance Controls, he defines the political impetus behind this office building's design which placed all workers within the company in the same space. Walker then traces the impact of Reliance Controls' egalitarian philosophy on Foster's later architectural practices, which have striven to place every individual on equal footing and valued every member's contributions.
When speaking about another of TEAM 4's earliest projects, the Computer Technology building, Walker highlights how the use of pre-fabricated and unusual materials allowed the practice to think outside the box and provide novel solutions to problems such as temporary office spaces.
Finally, he goes on to discuss Buckminster Fuller's unique ability to continuously reinvent himself, approaching each project by taking in a variety of perspectives and ideas from his surroundings. Using the Fred Olson Amenity building and its famous glass facade as an example, he unearths how Fuller's unique perspective impacted Foster's design of this building. In particular, Walker revisits Foster's determination to find the perfect type of glass for the building, ultimately flying to Pittsburgh to do track down a manufacturer, so drawing links between Foster's determination and perfectionism with Buckminster Fuller's unique spirit.