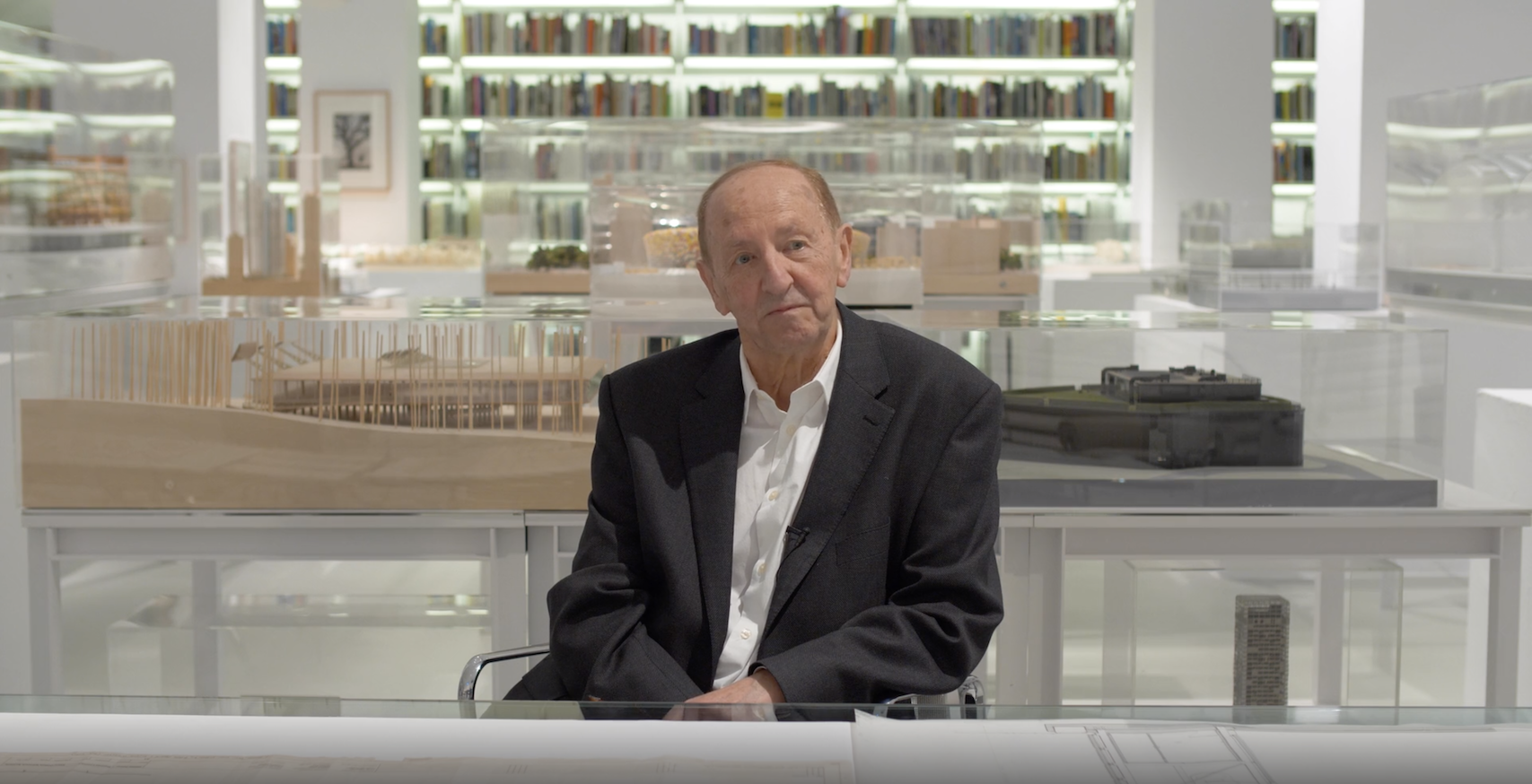 In the eighth episode of the 'Inside the Archive' series, lighting engineer John Yates speaks about his first collaboration with Norman Foster, the Wills Faber & Dumas building, before taking us behind the scenes of some of Foster's most celebrated projects including the Sainsbury's Centre for the Visual Arts and the SAPA factory in Tibshelf.
Yates begins by describing his first meeting with Norman Foster and his deep dive into the practice, working on the Willis Faber & Dumas building only a week after joining Foster's team. Yates provides insight into the design process behind the Willis Faber & Dumas' most recognized features, while also speaking about the particular challenges faced in the construction process. In particular, he elaborates on the lighting challenges presented by the building's glass exterior before narrating Foster's unusual solution to the problem– lighting the building from the inside.
Yates then moves to speak about the Sainsbury's Centre, another one of the famed projects he and Foster worked closely on. Focusing on the highly original plans for the building that attached overhead lights to a series of catwalks, Yates shows how the very structure designed by Foster perfectly adapted to the mixed-use needs of the space. Finally, Yates considers how the designs for the SAPA Factory redefined the idea of industrial design through its unique structure and use of color, before speaking about the particular spirit that defined Foster's practice in the 1970s.