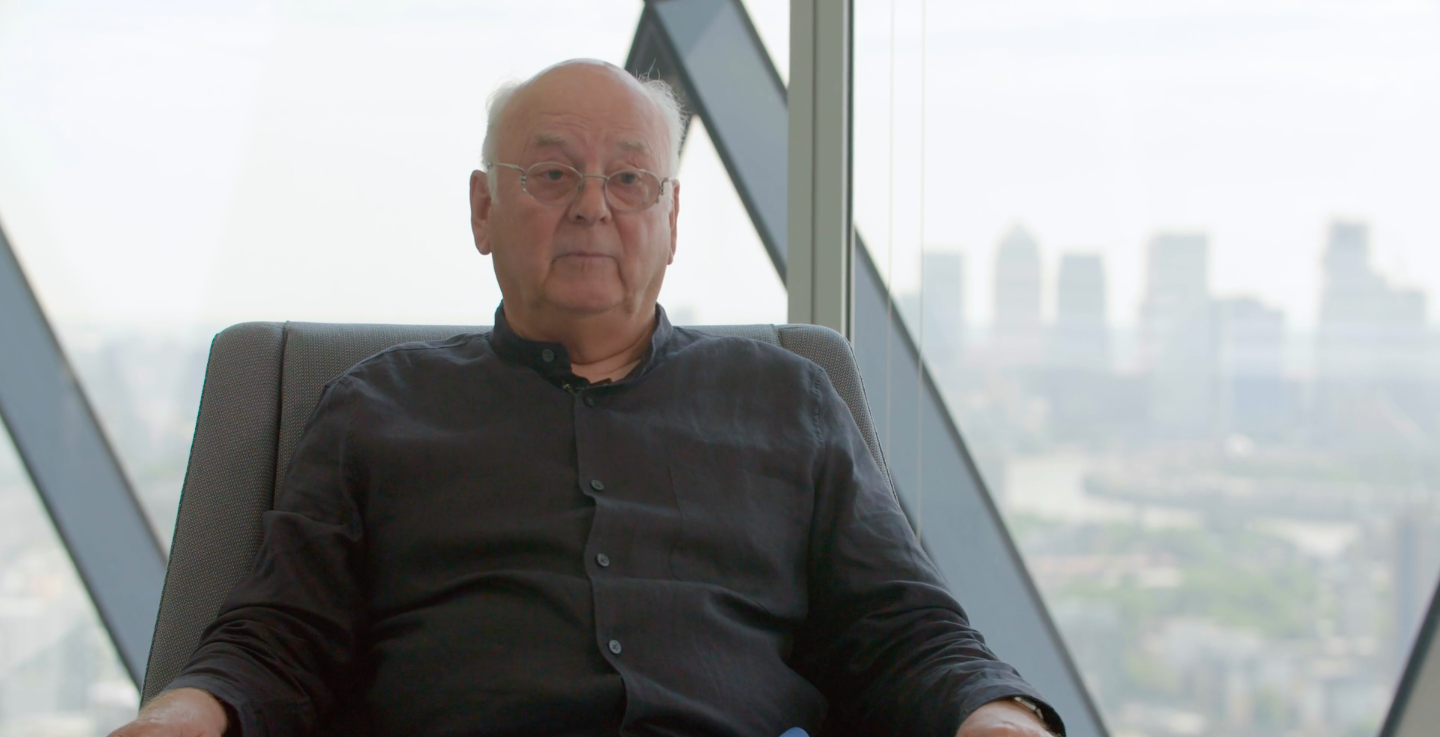 In the tenth episode of the 'Inside the Archive' series, architect John Young speaks about his start at TEAM 4 while still a student, the two projects he took part in while at TEAM 4, the various historical predecessors for the firm's work and the lessons he learned there that shaped his approach to architecture later on.
Young begins by speaking about how, in his final year of university, he decided to apply for TEAM 4 after hearing about their award-winning work on the Wates Housing project in Architectural Design. Describing them as 'more like a rock band than a bunch of architects,' Young talks about how he was hired by the practice and his first meetings with the members of TEAM 4, using primary documentation such as the article on TEAM 4 featured in Architectural Design and the 1966 letter he originally received from Su Rogers offering him a position.
He then moves to reflect on the first two buildings he had a chance to work on for TEAM 4—Murray Mews and Reliance Controls Factory— and the long-lasting impact they had on his career.  When speaking about his experience with Murray Mews, he focuses on how he came to realize that architectural projects rely on collaboration and trusting the varied experiences of experts rather than expecting for architects to do it all. Reflecting on his work Reliance Controls Factory in the final stages, Young speaks about the importance of developing architectural models in the construction process.
Finally, Young speaks reflects on TEAM 4's various influences including the Case Study Houses and the California school system, before moving to consider the impacts TEAM 4 had on his career and later approach to architecture.