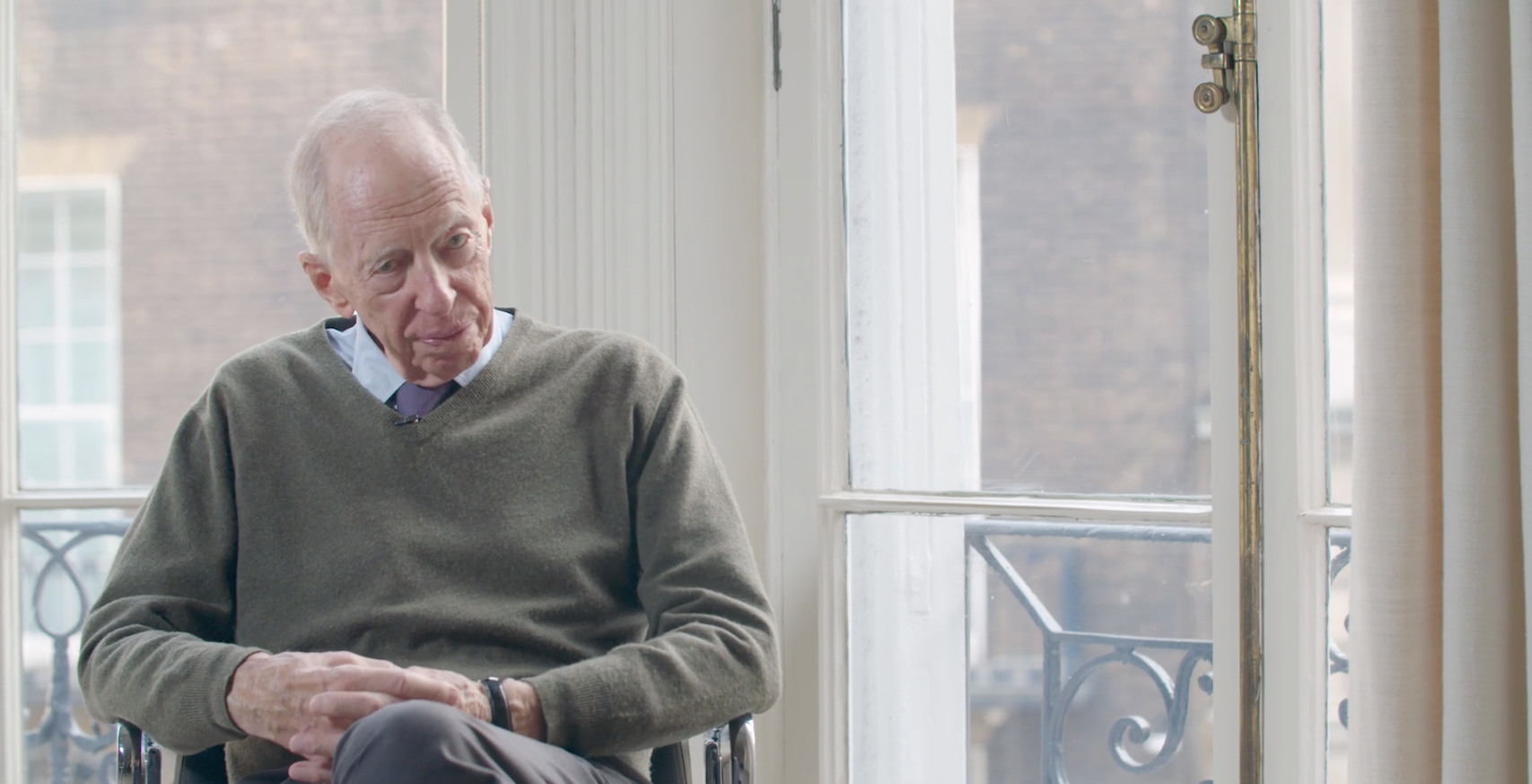 For the seventeeth episode of our 'Building the Future' series, we join an eminent acquaintance of Norman Foster, Lord Jacob Rothschild. Their first encounter was more than forty years ago and, with a longstanding interest in architecture, Lord Rothschild draws attention to the consistent high quality, the responsiveness to technology and the understanding of urbanism, which combine to make Norman Foster's output "a miracle of an achievement".
Norman Foster's "wonderful scheme" for the extension to the National Gallery, London provided the occasion for the first serious meeting of the two men.  Though unrealised, the subsequent pedestrianisation of Trafalgar Square was masterfully coordinated by Norman Foster, resulting in a beautiful solution for an iconic but previously congested public space.
On the award of the Pritzker Architecture Prize to Norman Foster in 1999, Lord Rothschild recalls that he "deserved it unreservedly", and discusses Norman Foster's significant contributions to the urban fabric of the UK capital.
Working in conjunction with the Norman Foster Foundation, Lord Rothschild discusses two related projects to redevelop the Waddesdon Estate. One replaces a demolished greenhouse and addresses the future of farming; the other is a "modern intrusion" into the courtyard of an existing stable block.
The latter serves "to show the old and the new together" and offers "a very exciting challenge" in terms of design. Lord Rothschild notes that while taking account of preservation issues, such interventions "add to the spirit and creativity of the world today", and that Noman Foster's example has deeply influenced this optimistic approach.