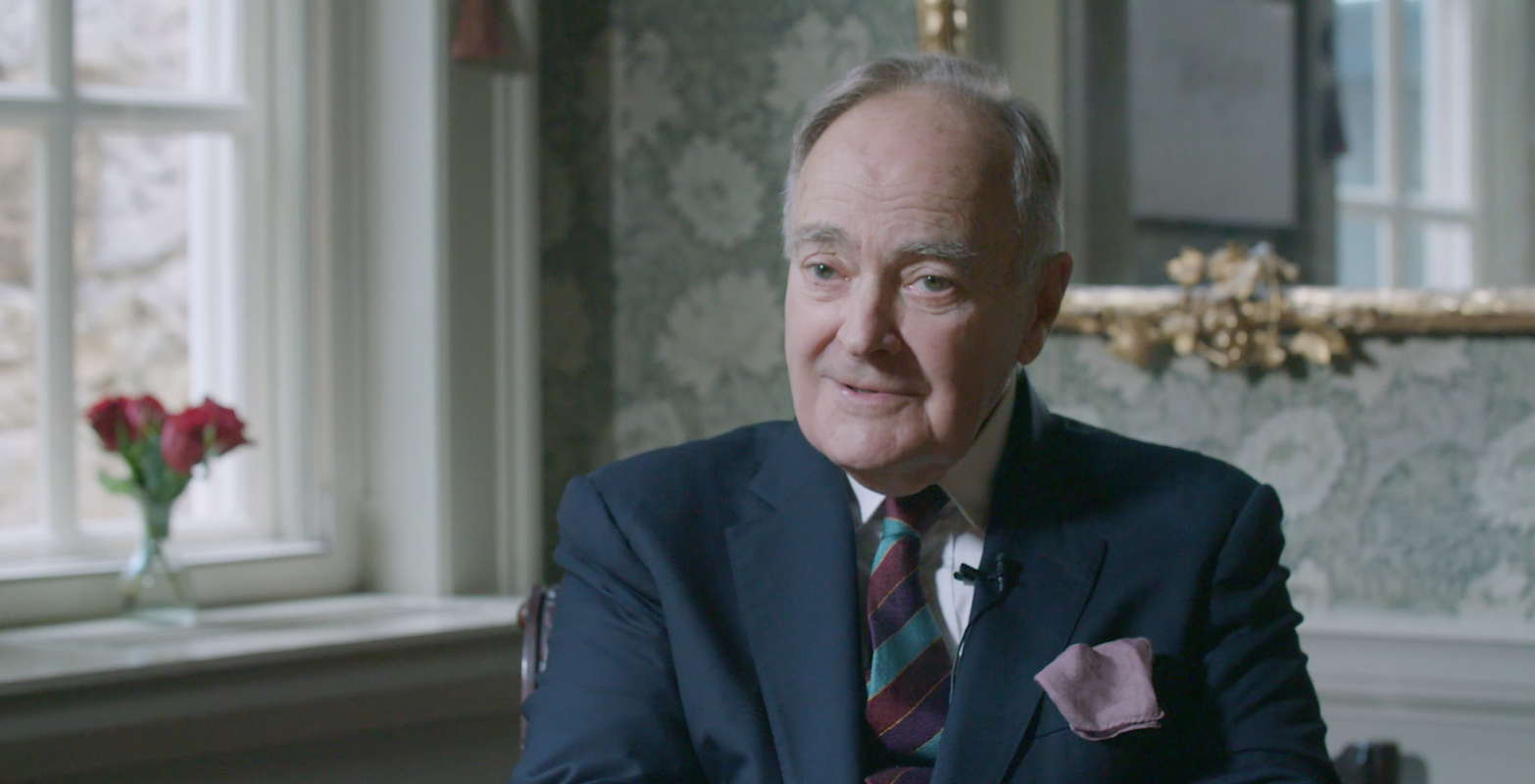 In this episode of the 'Building the Future' series, we meet property developer and art collector, Lord Peter Palumbo. A former Chairman of the Arts Council of Great Britain, he speaks of his admiration for Norman Foster whose most famous early buildings came as 'a revelation' in a country which frequently takes a long time to acknowledge its own artists.
Distinct from a conventionally insular outlook, Lord Palumbo sees the design of the Hongkong and Shanghai Bank as 'an enormous breakthrough globally', which demonstrated Norman Foster's wider aspirations. On the union of architecture and engineering in Norman Foster's work, he finds this most clearly illustrated in the Millau Viaduct, France. It embodies 'science and the arts coming together in perfect harmony'.
Expanding upon questions of scale and context, he draws attention to the importance of spaces between buildings. All too often overlooked, they are critical factors in the success of a design, and Lord Palumbo notes Norman Foster's acute and sensitive awareness of their potential.
Addressing the public response to new architecture, Lord Palumbo observes that when first built most of the United Kingdom's great buildings were met with hostility. He acknowledges that the public needs time to accept the new, and notes that innovation can be seen as part of a longer continuum with what has gone before.
Looking towards the future for cities, Lord Palumbo emphasises the inescapable importance of architecture as the 'most visible of all the arts' and a constant presence for every individual's lived experience.