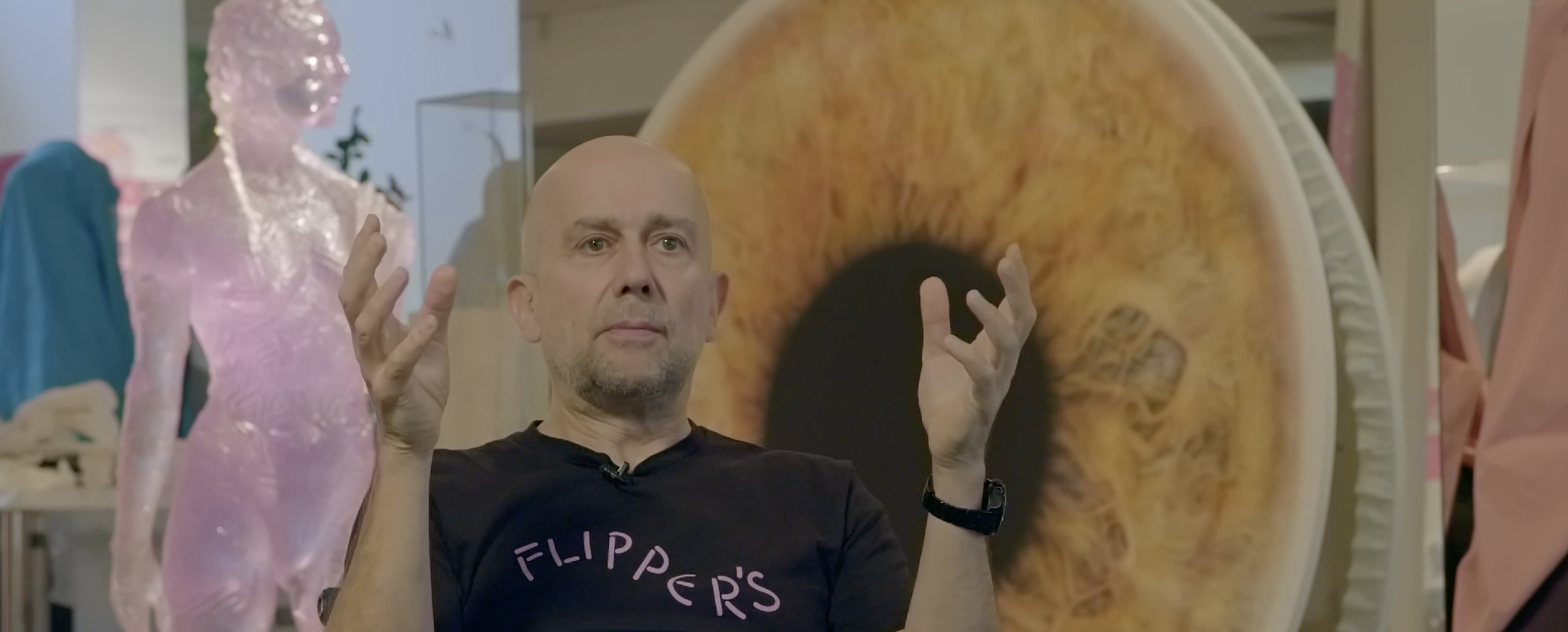 For this episode of our 'Building the Future' series, we meet British visual artist Marc Quinn.
In this interview Marc Quinn explains his collaboration with Norman Foster for 'Our Blood', a piece that was conceived as a collaborative sculpture consisting of two identical cubes of frozen human blood—one composed of donations from refugee volunteers, and another composed of donations from non-refugee volunteers. 'Our Blood' was meant to demonstrate the basic idea that, inside, we are all the same. The two cubes of frozen blood were meant to be displayed in vitrines linked to refrigeration units housed in a pavilion, both designed by the Foundation team.
Marc Quinn first came to prominence in the early 1990s, when he and several peers redefined what it was to make and experience contemporary art. Marc Quinn makes art about what it is to be a person living in the world – whether it concerns Man's relationship with nature and how that is mediated by human desire; or what identity and beauty mean and why people are compelled to transform theirs; or representing current, social history in his work. His work also connects frequently and meaningfully with art history, from Modern masters right back to antiquity.