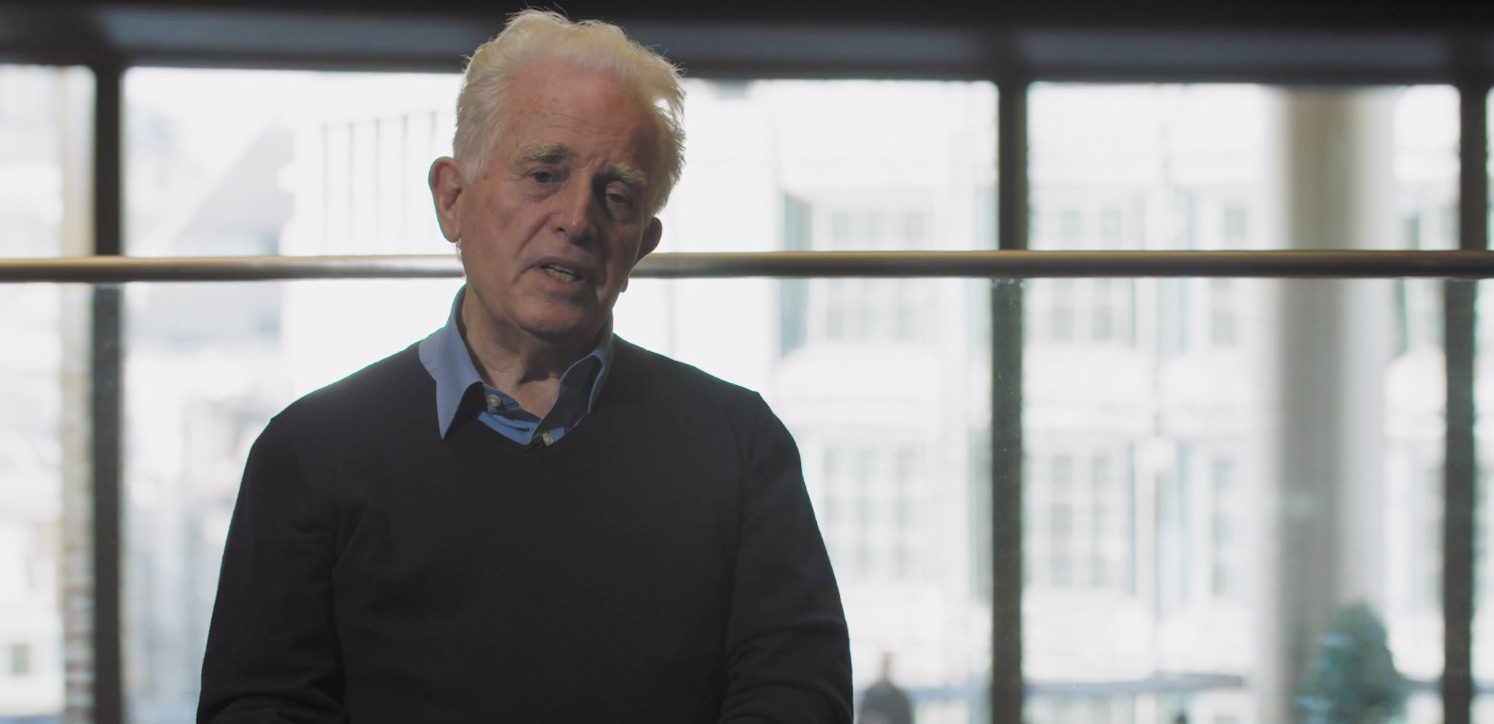 For the fortieth episode of the 'Inside the Archive' series we join Martin Francis, Director of Francis Design Limited, and Co-Founder of RFR. He recalls first meeting Norman Foster while working for celebrated engineer, Tony Hunt. This encounter in a Covent Garden restaurant would prove 'the start of a long and very fruitful friendship'.
Moving to join the studio, then on Fitzroy Street in Central London, Francis recalls how all colleagues shared common values in their approach to design, and that the design team's centrality to a project was the 'absolute opposite' of the conventional distinction between architect and contractor. The absence of any hierarchical structure in the studio was also remarkable at the time.
Among the projects Francis collaborated on the glass curtain wall for the Willis Faber building, Ipswich, stands out. Invited to see the evolving design, he first exclaimed: 'I think you're crazy!'. The eventual solution, he explains, was to hang the glass from the roof; a move which was 'radical' at the time, and for which the manufacturer had to be persuaded was feasible.
Another enjoyable project involved working with Techno to create the Nomos Table and Desking System. Francis recalls how the original prototype was handcrafted with 66 welding points and that the company's artisanal skills made the whole design experience 'a very rich process'. This project anticipated a change in the notion of mass production, where advances in technology allow for diversity in place of manufacturing identical components.