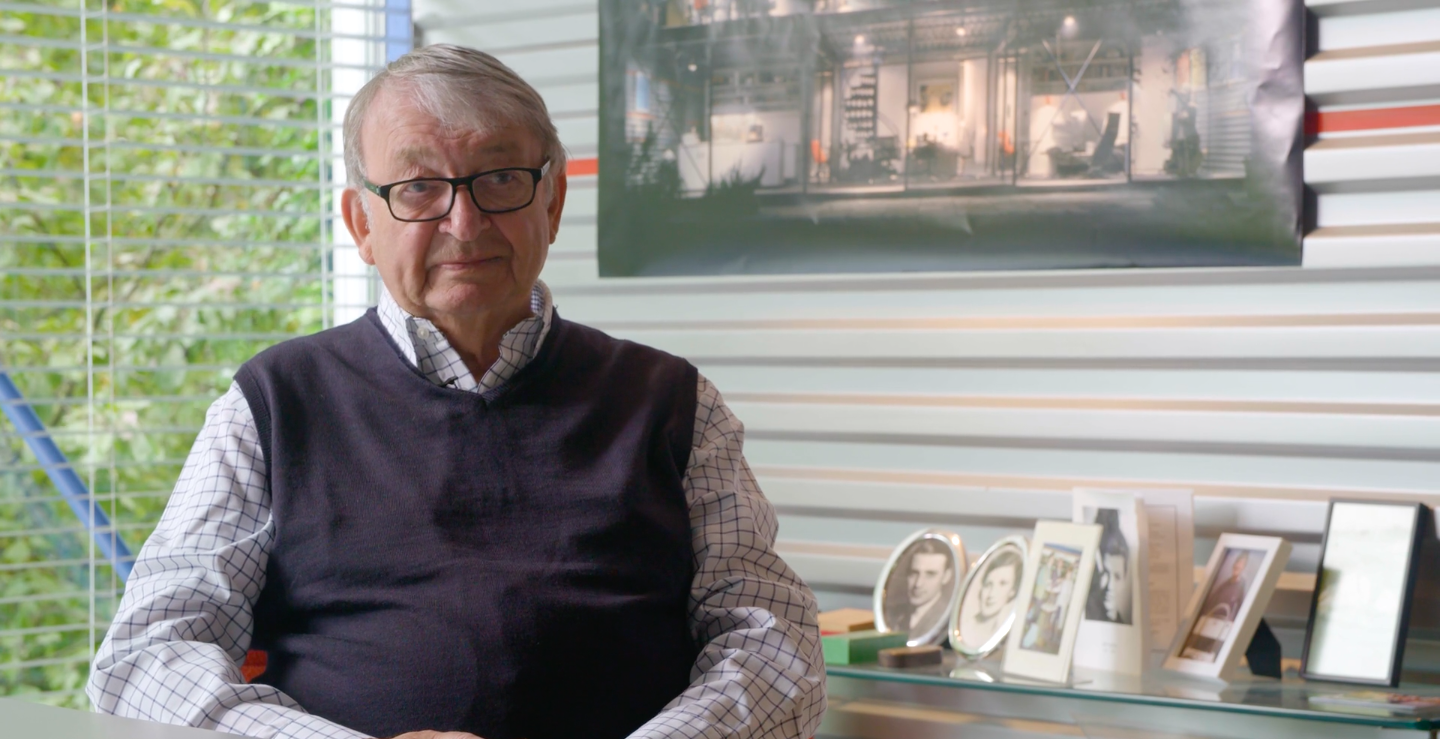 In the seventh episode of the 'Inside the Archive' series, architect Michael Hopkins reflects on his early partnership with Norman Foster, the design and construction of the IBM Pilot Head Office and the Willis Faber & Dumas building, and the particular approach that has defined Norman Foster's work throughout his career.
Hopkins begins by describing how, as a young architect, he first came into contact with Norman Foster, becoming partners soon after. Speaking about the first architectural offices shared by him, Norman and Wendy Foster, Hopkins provides insight into the creative atmosphere surrounding the four-person team and the unlikely inspirations behind the famed Willis Faber & Dumas building.
Hopkins then revisits their first big commission, the IBM Pilot Head Office, before moving to consider how Norman's designs for the Willis Faber building redefined the meaning of office buildings by integrating social and recreational facilities including a garden, restaurant and a swimming pool. Speaking about the building's innovations in the technical realm, Hopkins highlights the repositioning of escalators to make movement more accessible as well as the building's unique shape and concept which could adapt to any time frame or spatial constraints. Finally, Hopkins speaks about the importance of gliding to the design of the building's exterior, thus pointing to the development of a theme that would become central to Norman Foster's career.