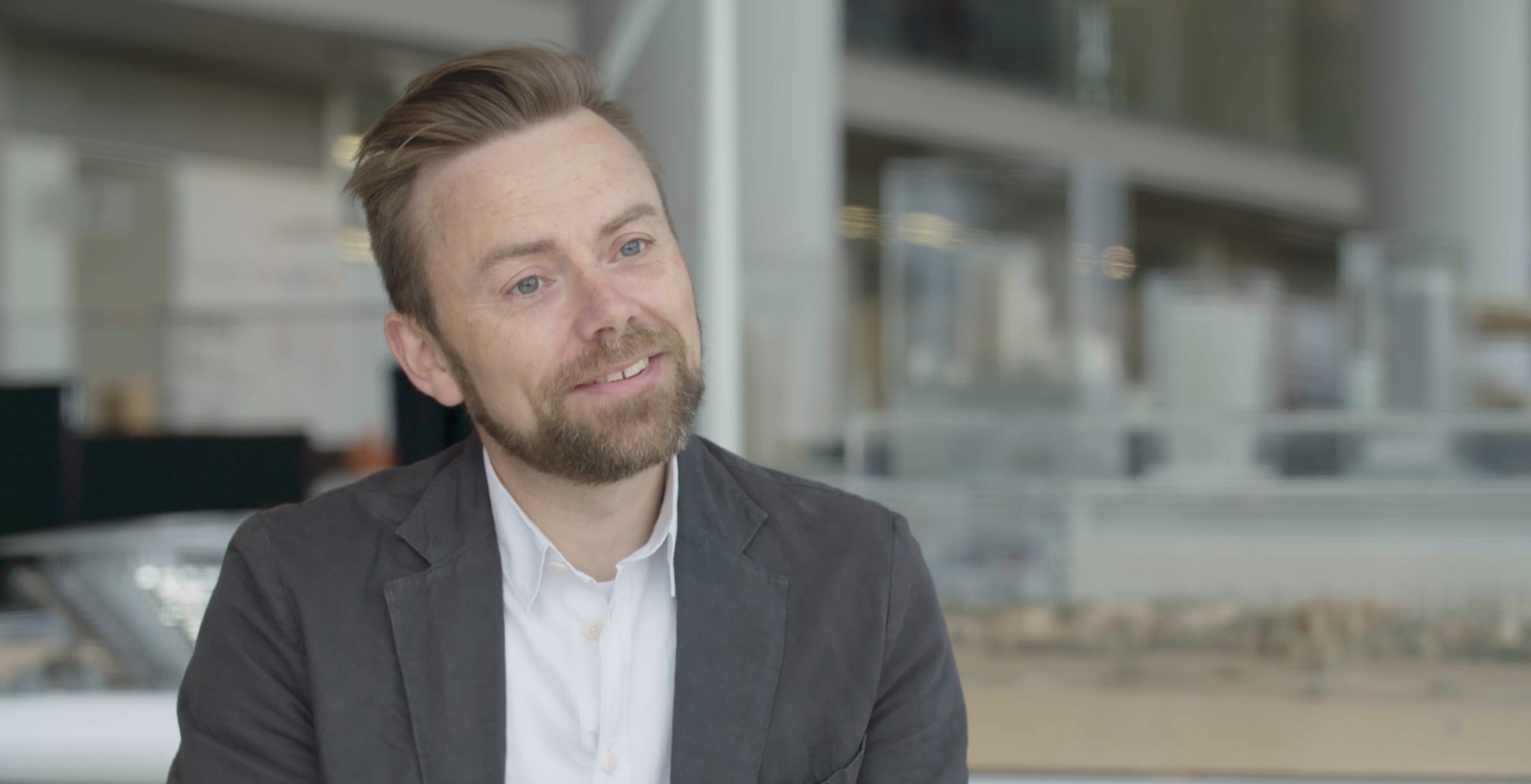 In this episode of the 'Inside the Archive' series, Mike Holland, Head of Industrial Design at Foster+Partners, recalls his earliest years in the studio as he seized the opportunity to work with John Small and Norman Foster. Having joined the furniture design team in May 1995, Holland is keen to reaffirm the importance of product design which takes into account environmental impact.
Looking at the Airport Seating System for Vitra, Holland was able to draw on the studio's experience to create a system that would take into account the product's environmental impact. Launched in 1998, the system marked the studio's objectivity in achieving design solutions, with components arriving separately and requiring minimal on-site assembly.
Developing the furniture design for Bloomberg's European Headquarters in London, Holland worked hand-in-hand with the architecture team in order to bring together their product design expertise. Discussion with the client addressed their current and predicted requirements for the future, and the resulting desking system developed at the same pace as the design of the building.
Looking to the future, Holland foresees an increasing expectation for integrated intelligent design, where all contributing factors to well being within a building's environment are collectively harnessed to make a difference.