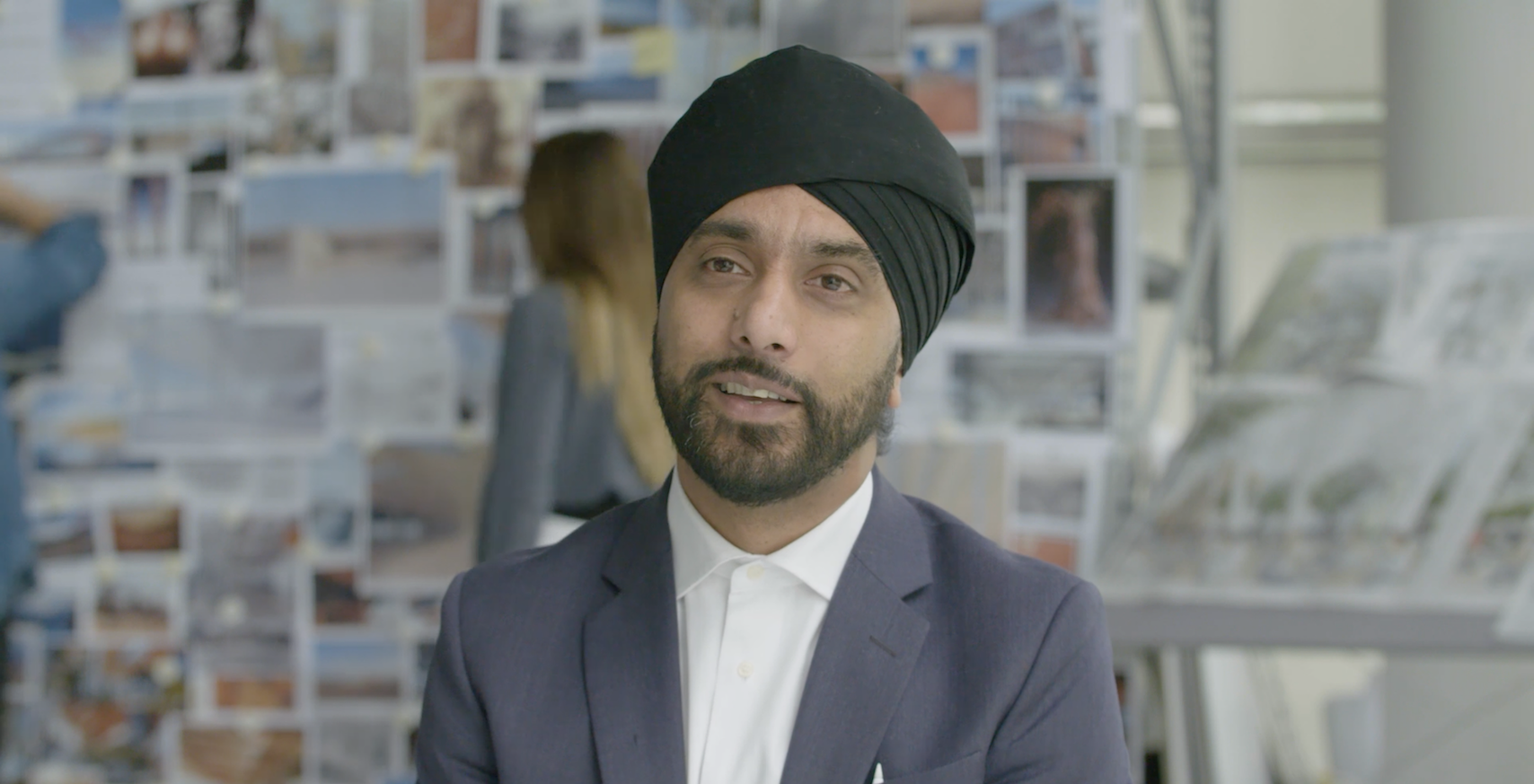 For the twenty-fourth episode of our 'Inside the Archive' series Narrinder Sagoo, Art Director and Senior Partner at Foster + Partners, speaks of the chance encounter that launched his career with Norman Foster. As a young student, Sagoo attended a talk given by one of the practice's directors. Plucking up the courage to ask whether any openings were available, he was eventually offered a position at Riverside.
Sagoo first encountered Norman Foster through working closely together on projects. It was soon apparent they both shared a passion for drawing and for communicating ideas about architecture. It was an energetic, immersive environment with expert input from within the practice and from around the world; one which Sagoo acknowledges he felt very privileged to be a part of.
Communication from the outset of the design process is "everything" for Sagoo. Whether this happens by physical or digital means, the "dialogue becomes energetic" among colleagues working across the world in different time zones. Through this process, every possible idea must be explored.
Recalling when he joined the practice in the 1990s, Sagoo comments on how even projects with ordinary challenges generated "extraordinary results". Such interventions into the urban fabric transformed the way people worked and lived in the City of London. Such iconic projects as St Mary Axe not only changed the city's skyline, but also "the way we think about cities".