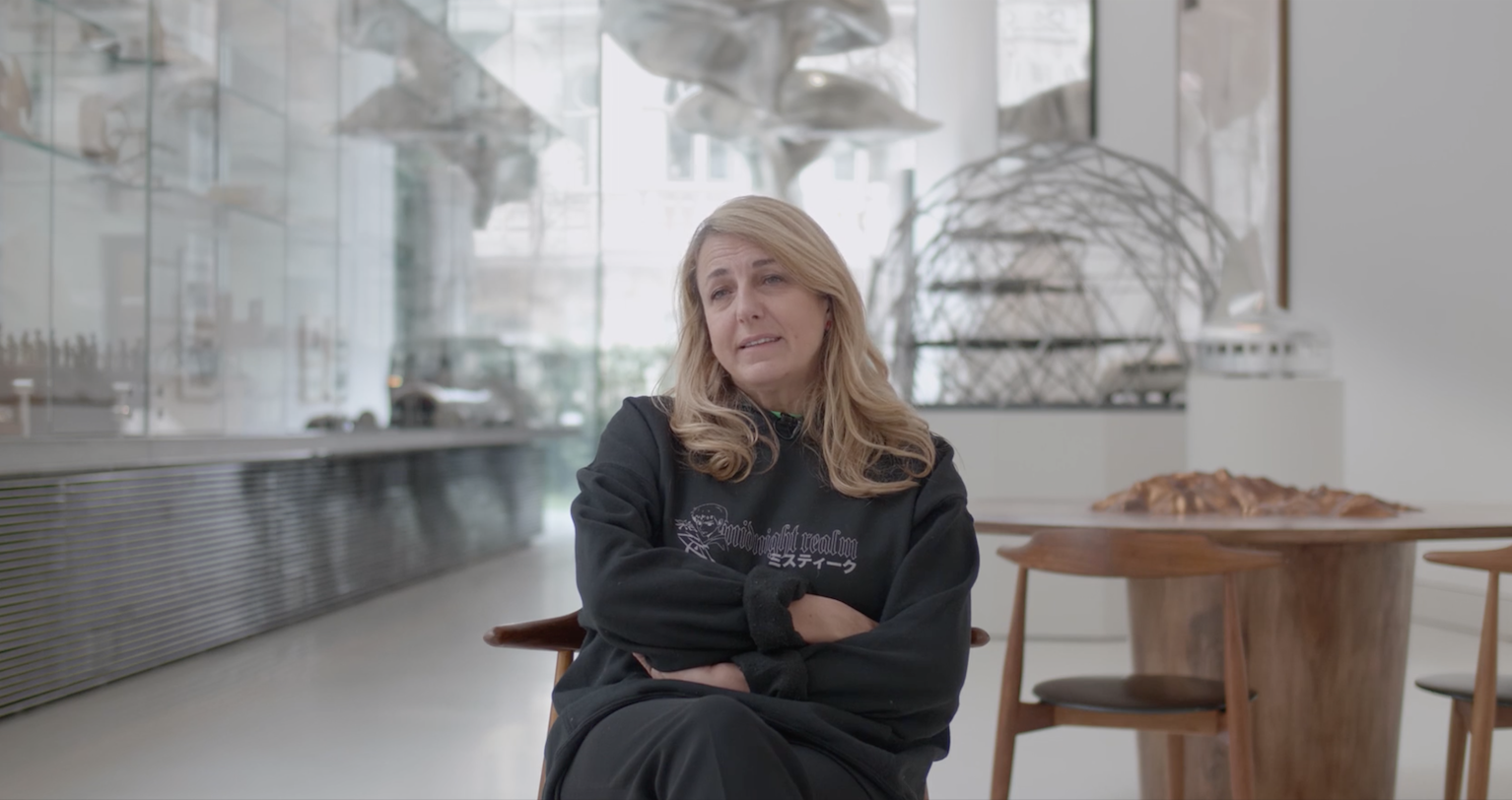 For this episode of the 'Building the Future' series, we are joined by award-winning architect and co-founder of Studio Urquiola, Patricia Urquiola. Recalling her time as a student in Madrid, she was already 'really interested' in Norman Foster's work. When first flying into Stansted airport, Urquiola was immediately impressed by the building's lightness and spatial qualities, stating 'this is what an airport should be'.
Early in her career, Urquiola had the good fortune to be present during a visit by Norman Foster. She noted how he was constantly drawing in his sketchbooks. More recently, when sitting on the competition jury for extending the Bilbao Fine Arts Museum, Urquiola felt that Norman Foster's scheme possessed 'all the skills and energies to win'.
Designed in collaboration with Basque architect Luis María Uriarte, and submitted anonymously, Urquiola notes how the winning design created a new space above the existing building, with both components entering into dialogue with one another. She also states how the harnessing of natural light for exhibitions will create 'something fantastic'.
Turning to industrial design, Urquiola discusses her ongoing work with Italian furniture company, Cassina, as its Art Director. She explains how this involves more than the reworking of legacy pieces. Rather, the design process allows for new pieces to 'grow with us', and, with the energy of new designers and architects, existing pieces are constantly rethought. Such a process is not always easy, but it is constantly fascinating.