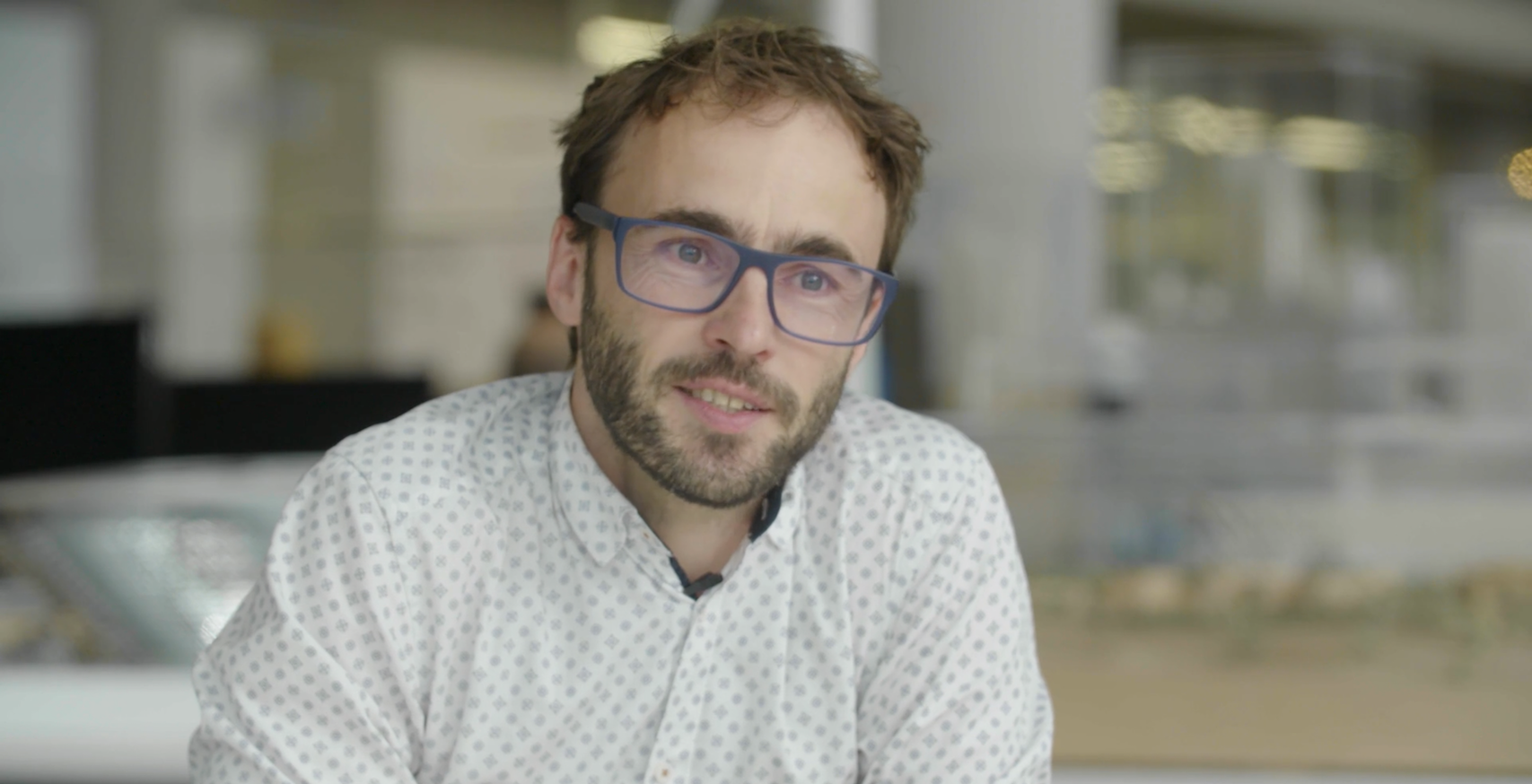 In this episode of the 'Inside the Archive' series, Russell Hales, Senior Partner at Foster + Partners, looks back at his fresh out-of-school experience when joining the studio team in a very hands-on practice professional experience.
Joining the 180 people studio after graduating, Russell Hales remembers his first arrival in a then much smaller studio with an inquisitive, classroom-like atmosphere. He associates his professional experience to his student experience, working constantly and gaining hands-on experience through practice.
His first project, the North Greenwich Interchange, consisted of a very standard system  and highlighted the novelty of the thinking process when collaborating on electrical transportation. The Comcast Innovation and Technology Center has led Hales to understand how to turn a standard piece into a very unique urban space responding to the needs of the client, those of the public, all the while adapting to the artwork at the center of the space design.
Having experienced different project challenges and opportunities, Russell Hales understands how each project offers an example for cities of the future in finding sustainable innovative answers to new design challenges that require constant work of re-evaluation.