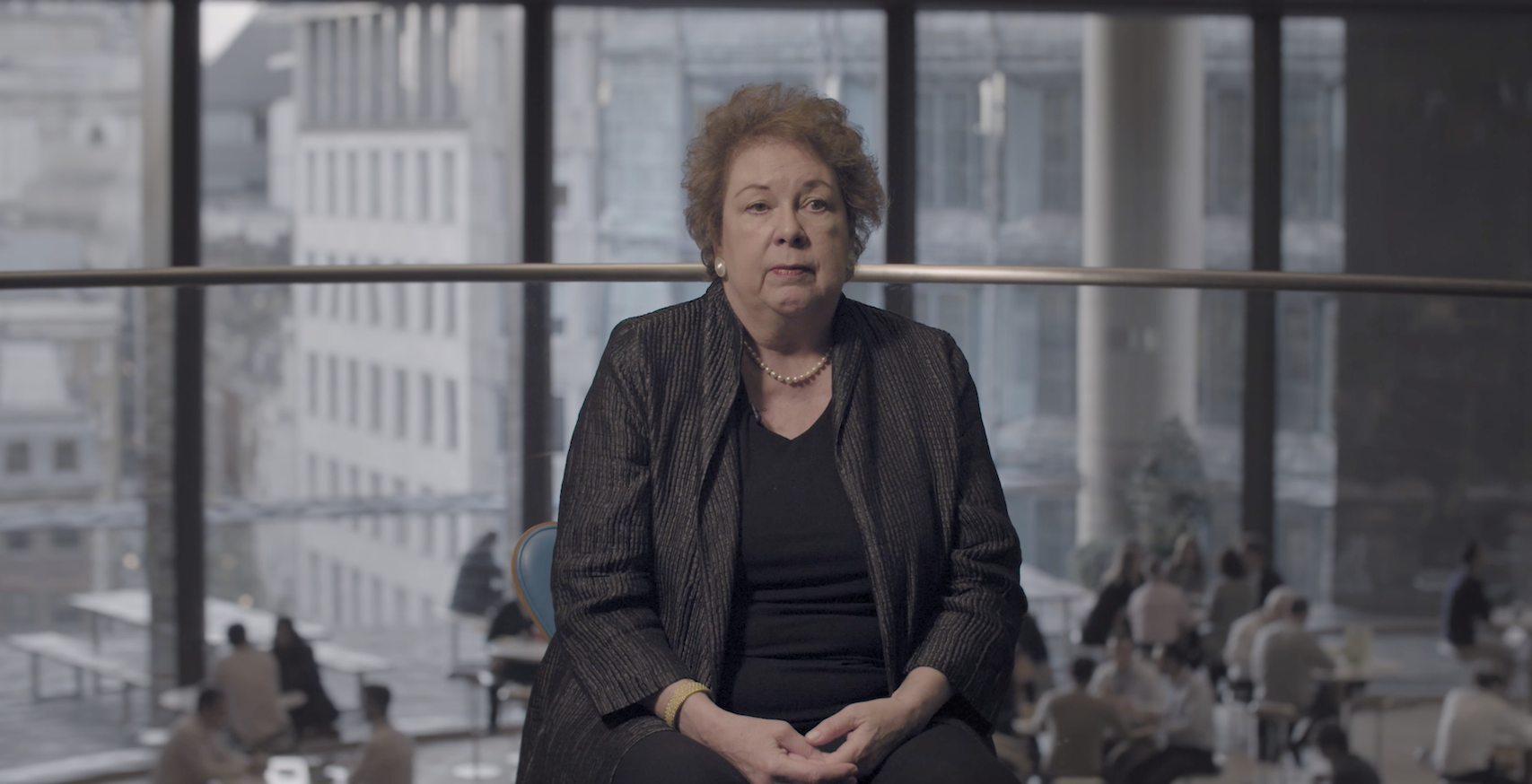 In this episode of 'Building the Future', Sara Fox, Principal at Fox&Co Consulting, recounts her collaboration with Norman Foster for 30 St Mary Axe, London. As New Buildings Director for Swiss Re, Fox was drawn to Foster's "uncanny ability" to notice the smallest detail which needed revision, and a team she was "exceeding lucky" to work with in realising the client's requirements.
The controversy surrounding 30 St Mary Axe began during the design process. As Fox recalls the public were unable to grasp how elements of the design were specially tailored to integrate the building to its site. Though negative comments continued during construction, Fox notes this did not take account of how "graceful and beautiful" the completed structure would be.
A self-confessed "construction junkie", Fox remembers the fun of site visits; seeing the progress toward completion with as many as 500 on-site workers. As built, Fox notes how the design was "definitely ahead of our time" by factoring in sustainability long before it was an agenda priority for architecture.
The importance of a high-quality working environment is of paramount importance for Fox, as it is a powerful factor of employees' productivity and happiness. Finally, Fox looks back on her position as a woman in a male-dominated industry, requiring her to be as good as, or better than, a male counterpart and that "if you love what you do you just deal with it".