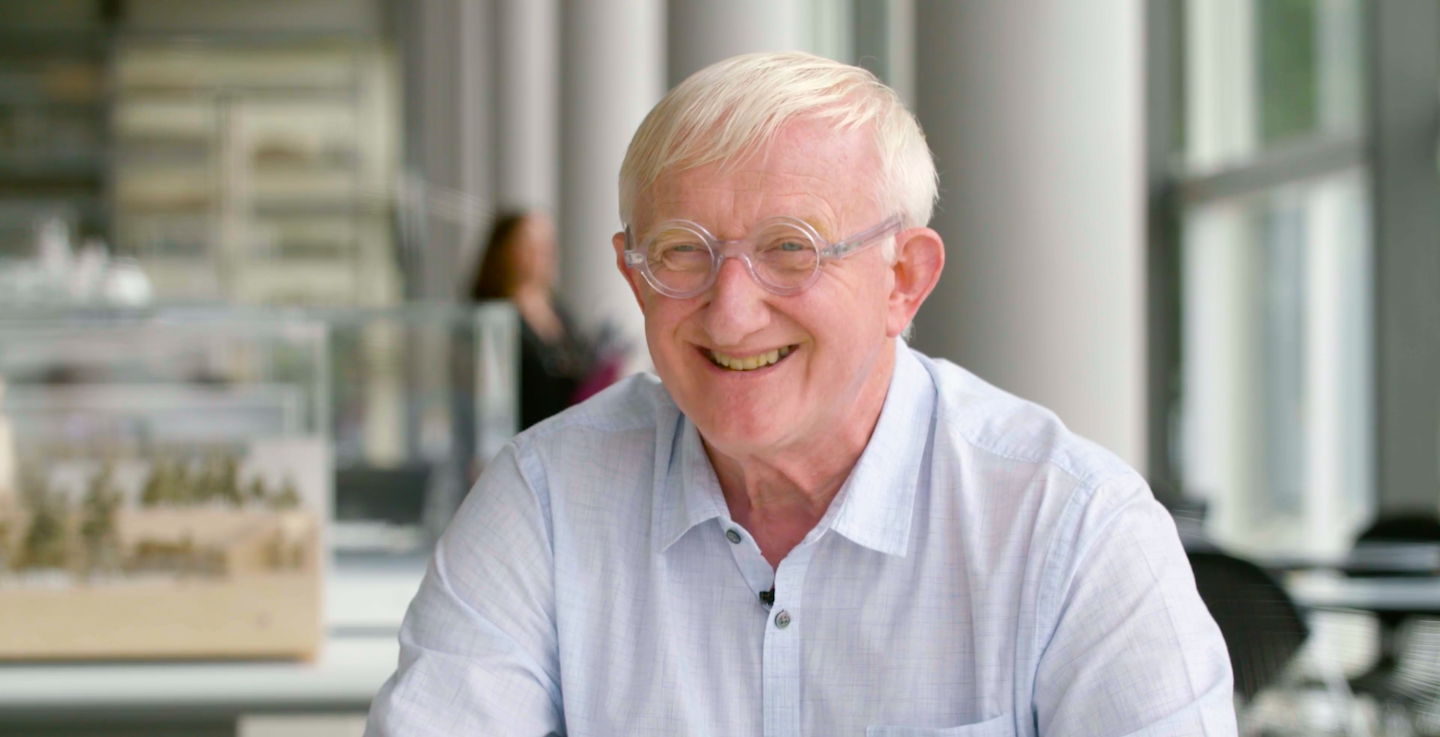 In the nineteenth episode of our 'Inside the Archive' series, Senior Executive Partner at Foster + Partners, Spencer de Grey, shares his first encounter with the practice. One lunchtime in February 1973, de Grey was "completely overwhelmed" by a talk on the glass wall of the Willis Faber & Dumas building in Ipswich. The opportunity to work with Norman Foster made him feel "inspired and excited", though he did not foresee still working with him some forty-six years later.
Among the more memorable projects, de Grey remembers a Special School in Palmerston, Liverpool (1974-1976) as "an unusual building type". Designed as a loose-fit plan with the services fully expressed, the practice did not know how children would respond to one of the most colourful buildings they produced.
Conversations with Buckminster Fuller proved "an extraordinarily positive addition to office culture". De Grey affirms the need for external stimulus of this sort to avoid insularity and reflects on the same productive collaborations with leading artists and sculptors.
Looking back over his time with the practice, de Grey feels a pioneering spirit allowed the office to successfully move to bigger projects. Energy and dynamism remain important traits, as does the continuity of thinking and design ethos. Additionally, de Grey is aware of the practice's global position to "lead the way" in such issues as sustainability.