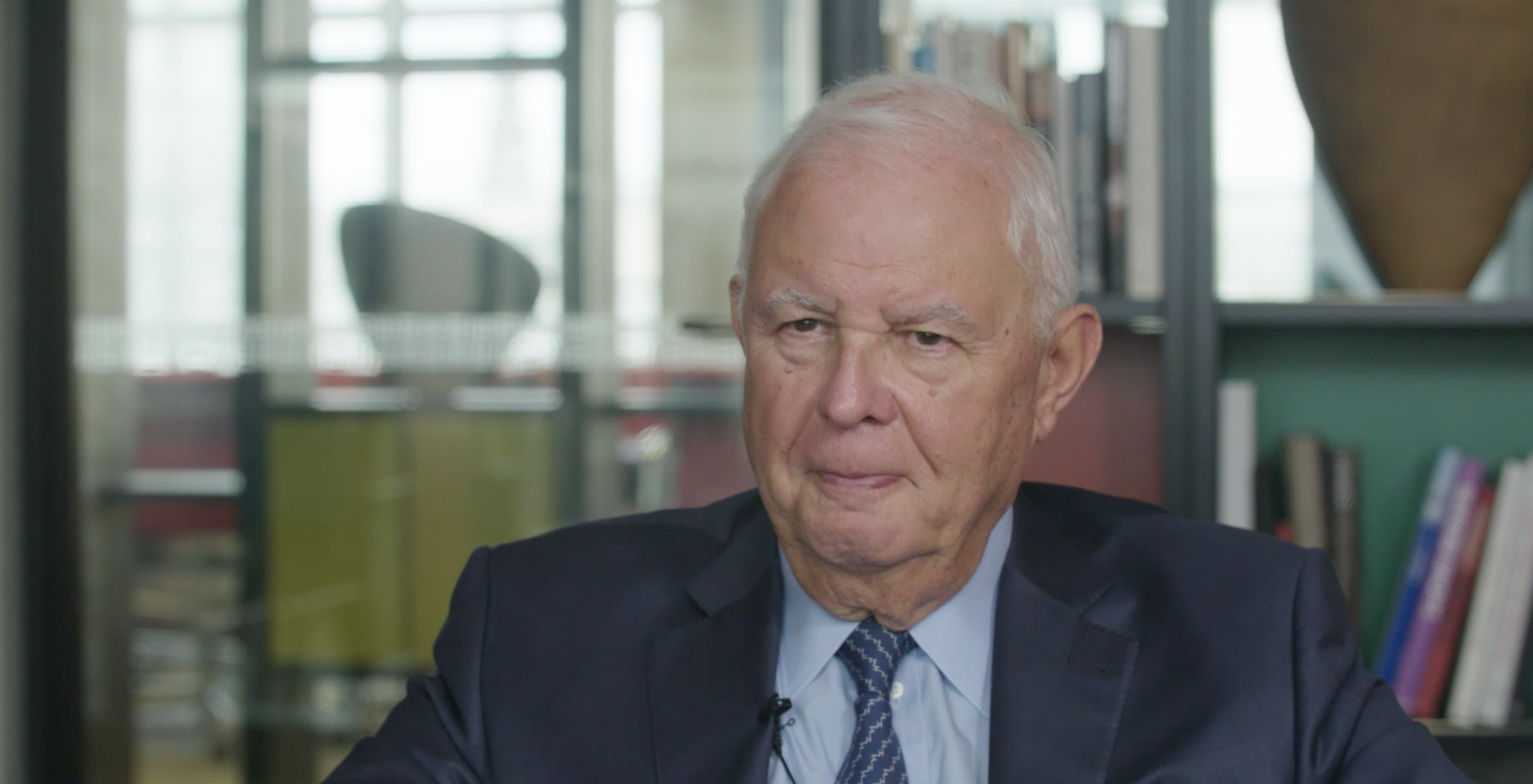 In the first episode of our 'Building the Future' series, leading property developer Sir Stuart Lipton looks back over forty years to recall his first encounter with Norman Foster. The location was Great Portland Street, London, where Lipton's first impression was of an individual "in love with architecture"; a pencil and sketchbook always to hand. This meeting was to provide the basis for many productive collaborations between the two men.
First came an elegant, simple reimagining of an office building at Stokeley Park, London. With a distinctive inverted roof and generous handling of interior spaces, the design clearly stood apart from those of other leading architectural firms.
The Sackler Galleries at the Royal Academy of Arts, London, saw the introduction of modern facilities and spaces into the historic envelope of Burlington House. Lipton recalls that such interventions had not been attempted previously, and how the result created "a different world" which was prescient for later large-scale projects for public institutions.
Collaborations continued with the Millennium Bridge in London; "the blade of light". Noting that it is used by seven million people annually, Lipton credits the project's popular success to its unobtrusive, modest visual presence and its structural daring.
On his personal experience of working with Norman Foster, Lipton observes Foster's complete dedication to the design process, discerning in this not only a natural skill but also a caring and considerate "real-world person".