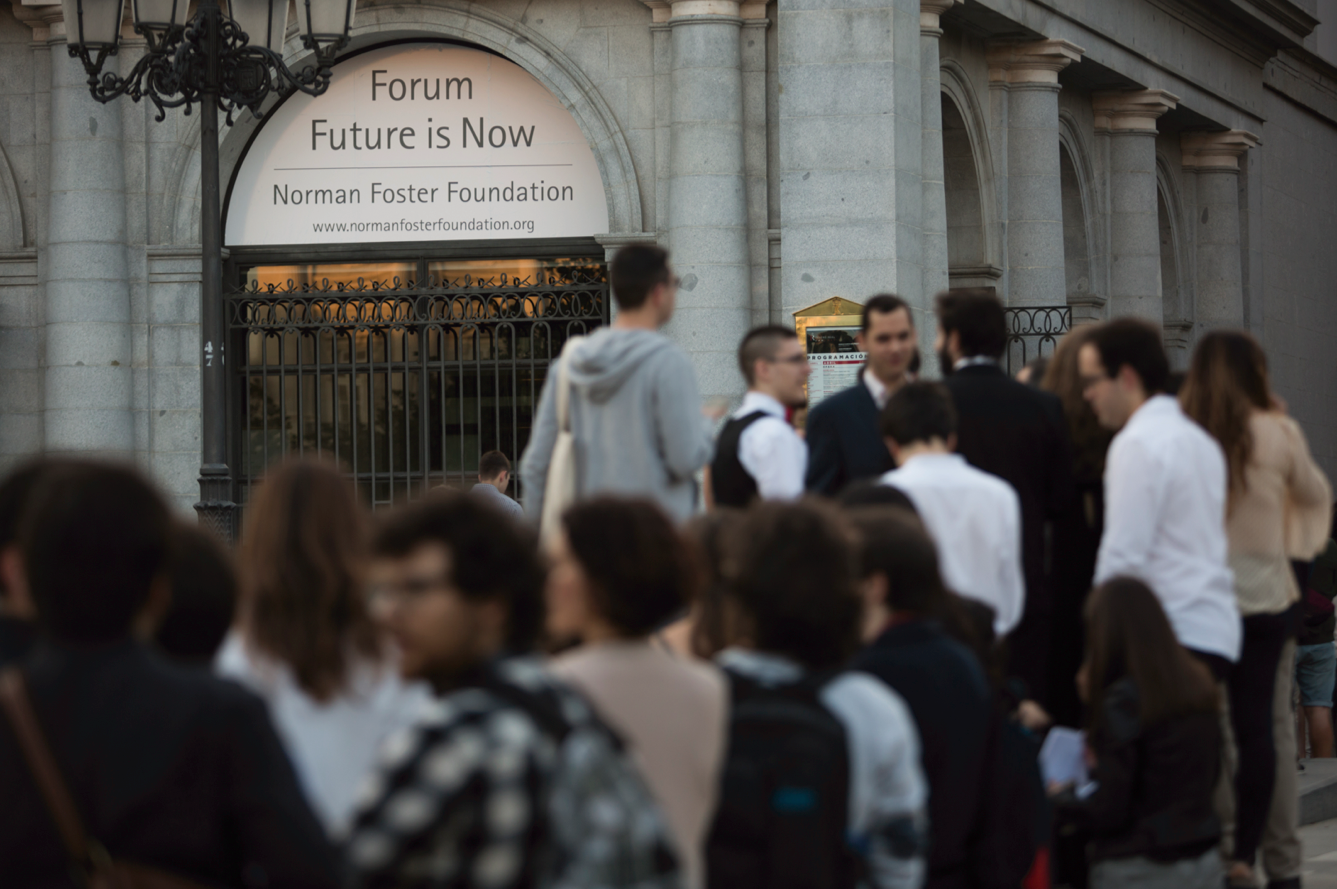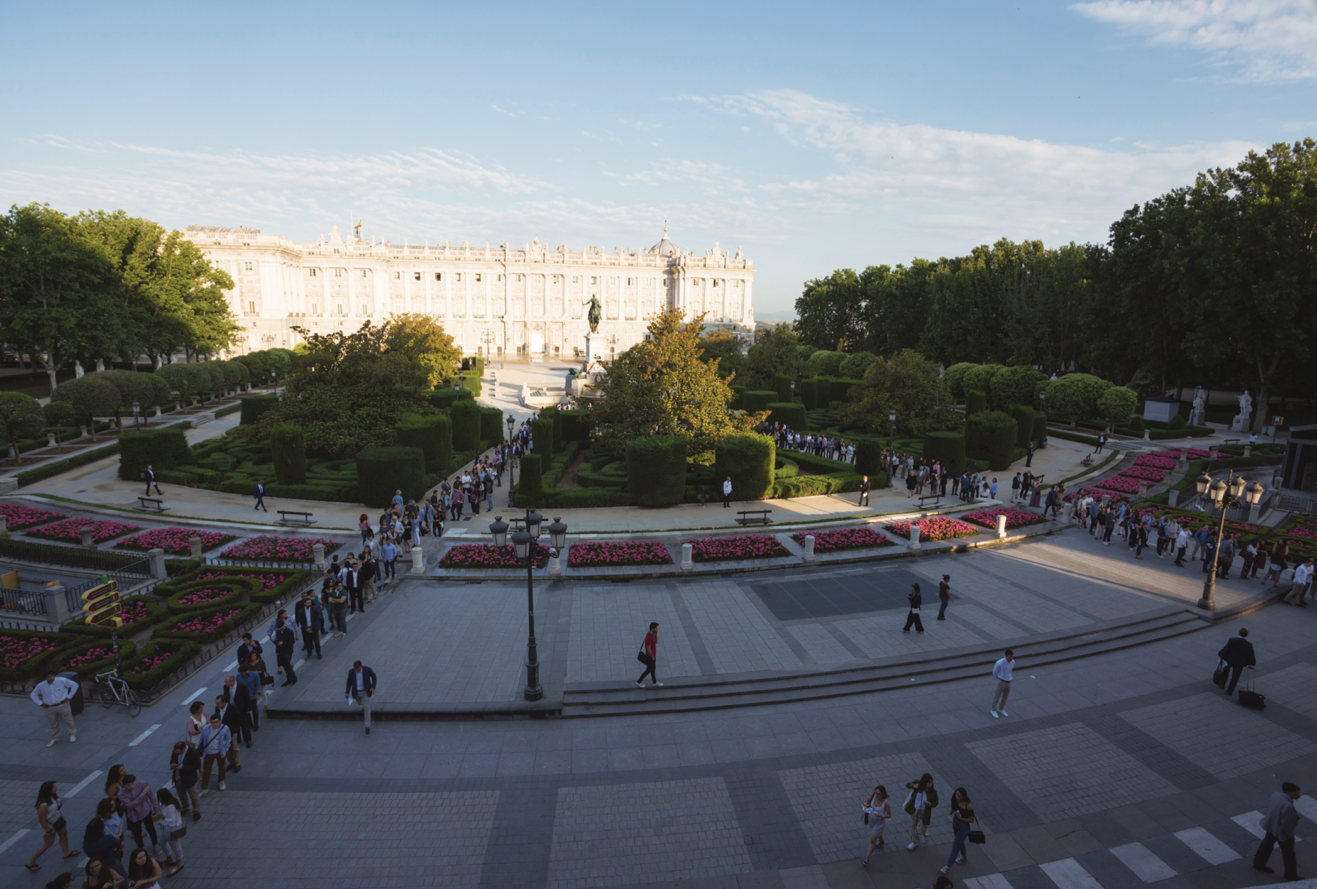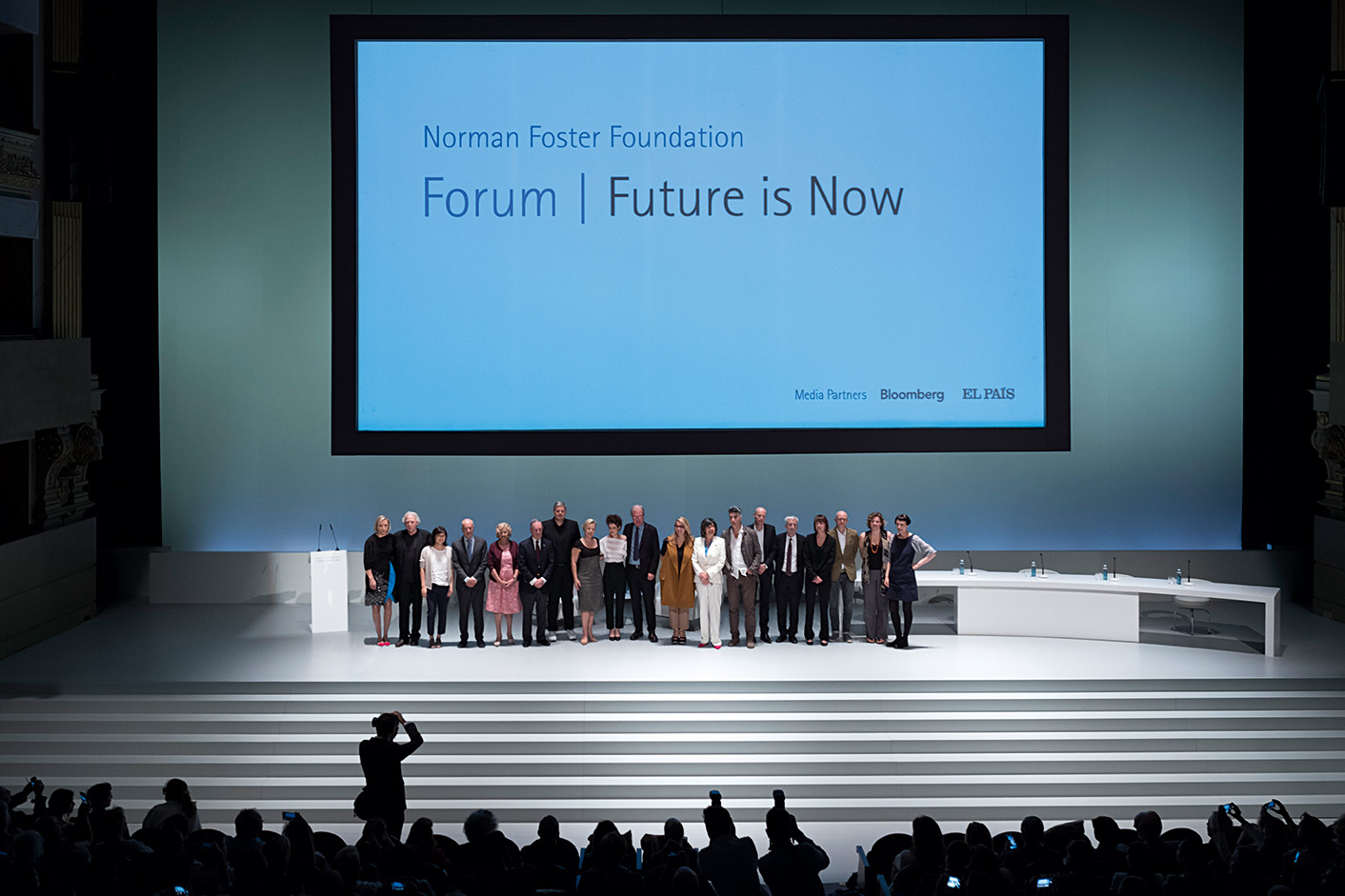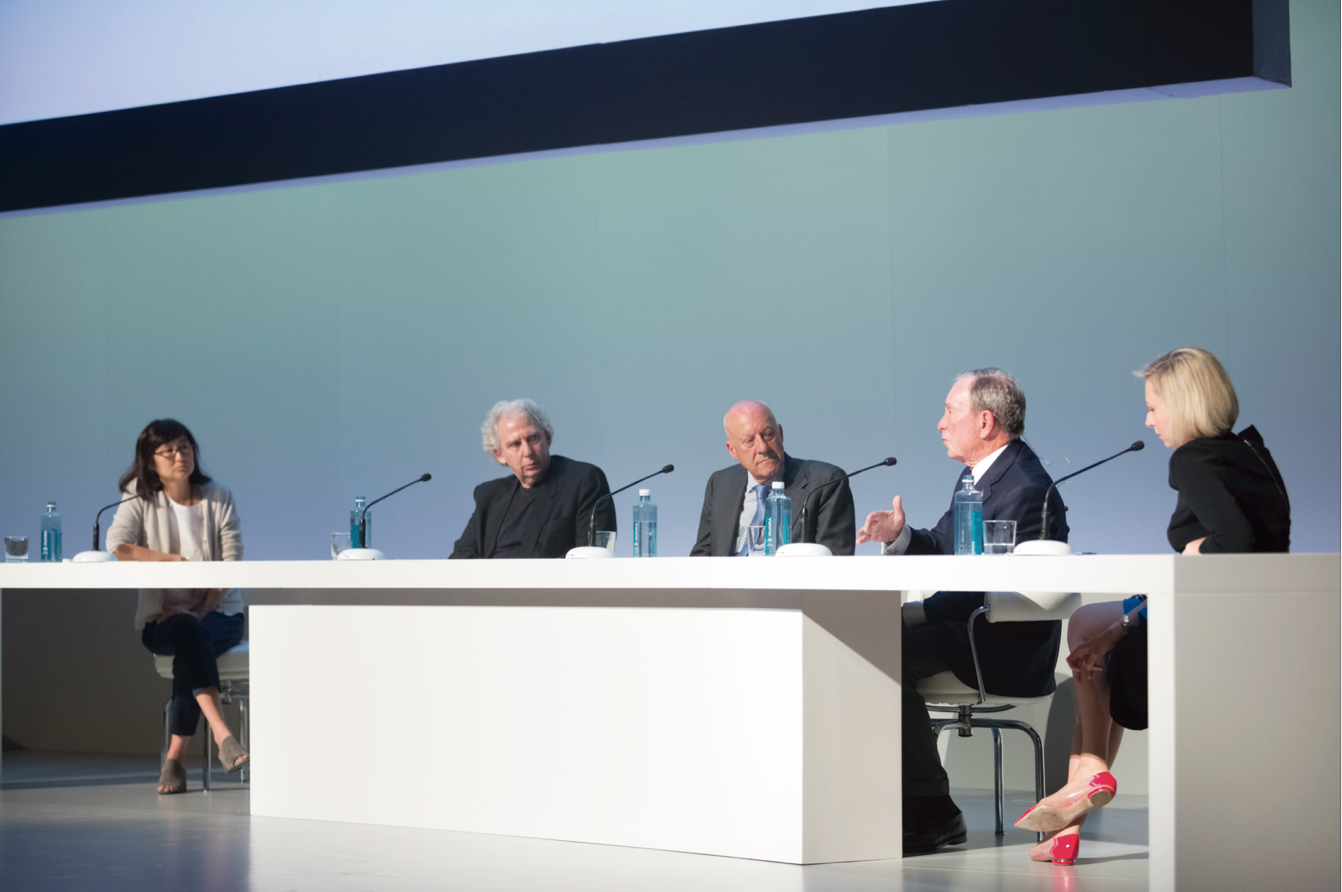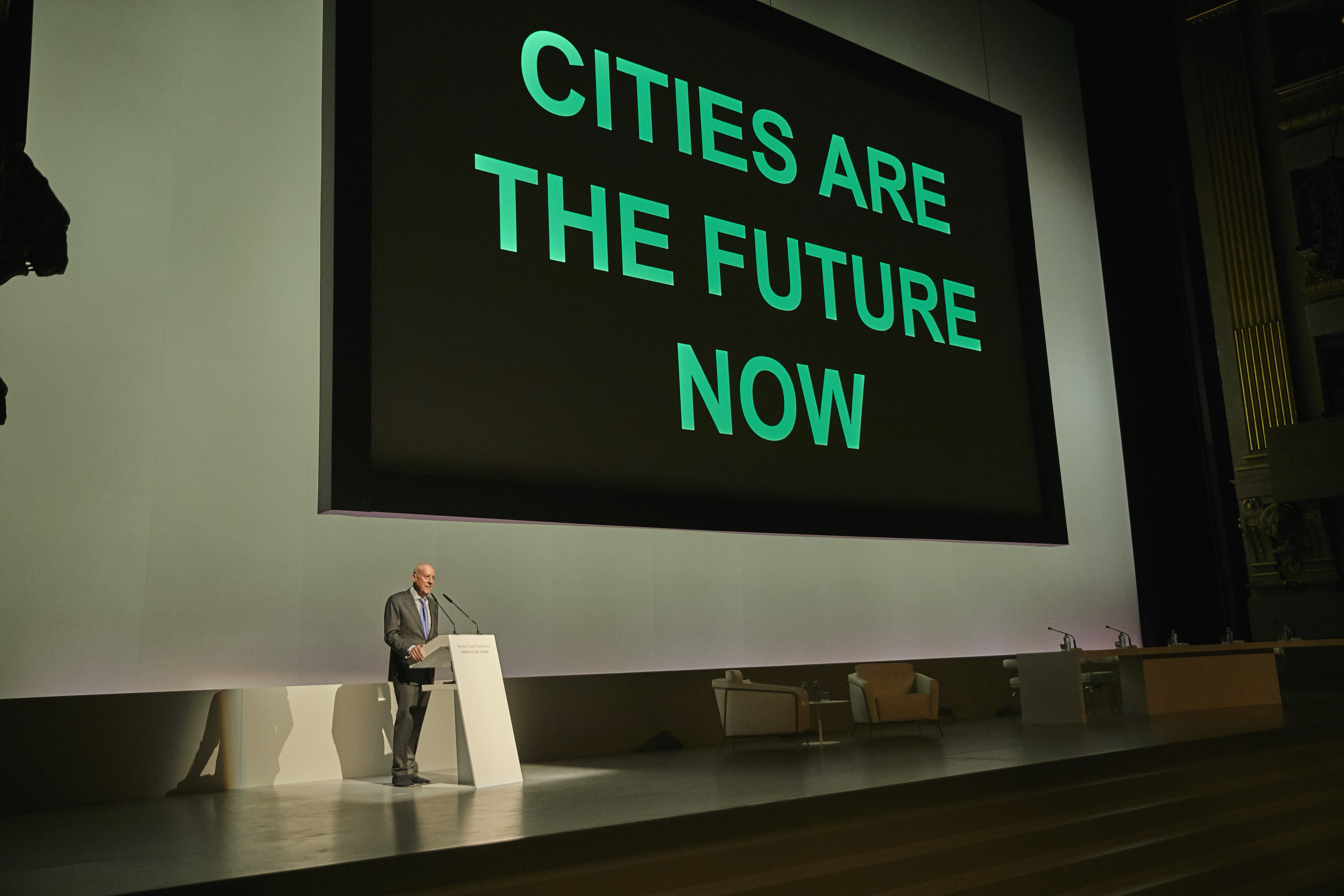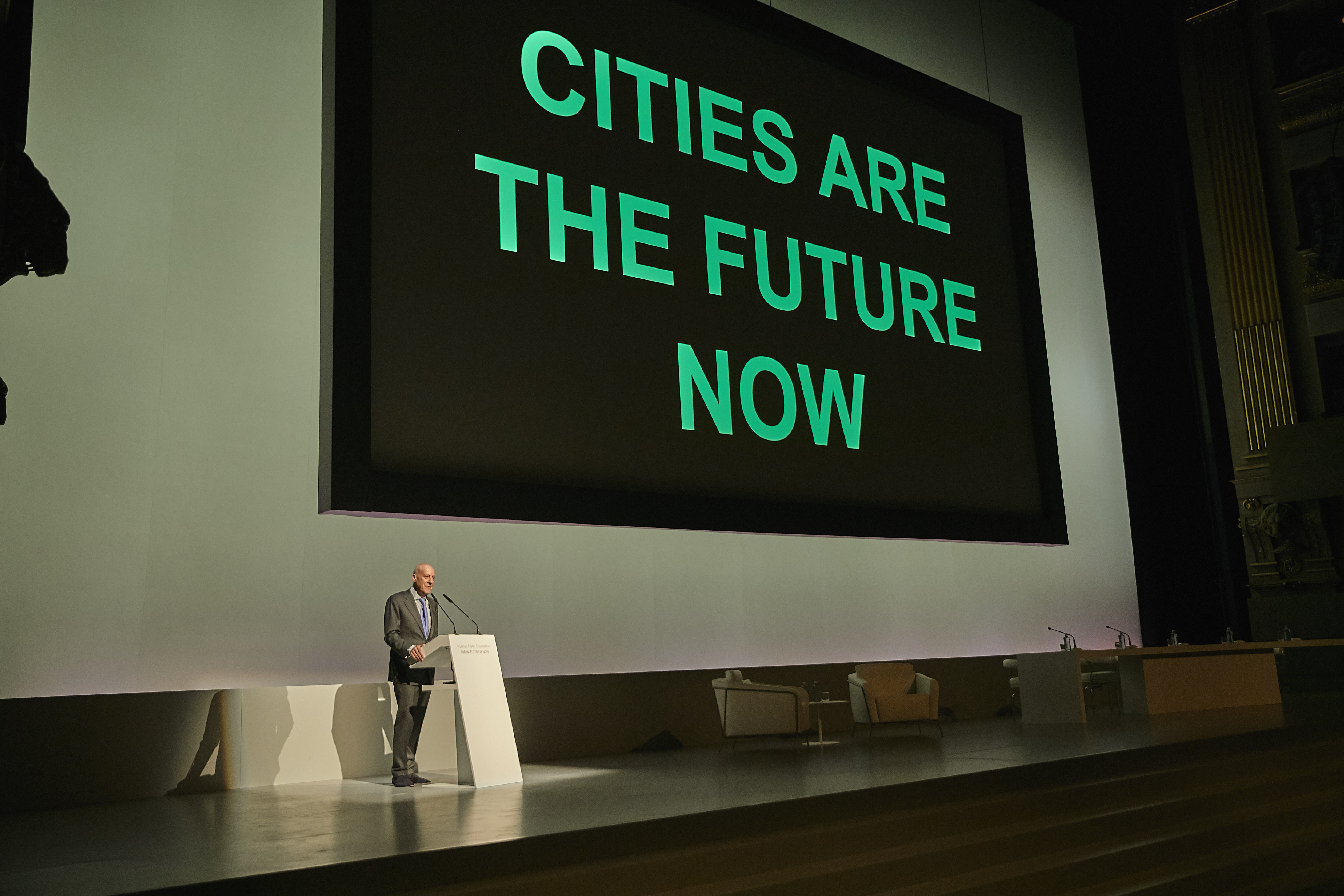 Forum: 'Future is Now'
Madrid, 1 June 2017
The Norman Foster Foundation in Madrid was officially launched on 1 June 2017, with the forum 'Future is Now'. Over 2,500 attendees and 100,000 online viewers followed the forum from all around the world. Experts, students, thinkers and practitioners from the broad fields of architecture, design and innovation were invited to discuss the most pressing challenges of the built environment.
The forum successfully challenged preconceived ideas about the future of our cities through unconventional points of view.
Held in the Royal Theatre, the forum was dedicated to advancing interdisciplinary thinking in fields like architecture, urbanism and design with an aim to anticipate the challenges of the future. It was organised in three sessions focusing on Cities, Technology and Design, and Infrastructure. The forum included a keynote speech by Norman Foster and interviews, discussions and talks from Christiane Amanpour, Alejandro Aravena, Michael Bloomberg, Richard Burdett, Olafur Eliasson, Niall Ferguson, Luis Fernández-Galiano, Jonathan Ive, Matthias Kohler, Francine Lacqua, Jonathan Ledgard, Maya Lin, Mariana Mazzucato, Nicholas Negroponte, Marc Newson, Henk Ovink, Neri Oxman, Cornelia Parker, Janette Sadik-Khan, Gillian Tett and Patricia Urquiola.