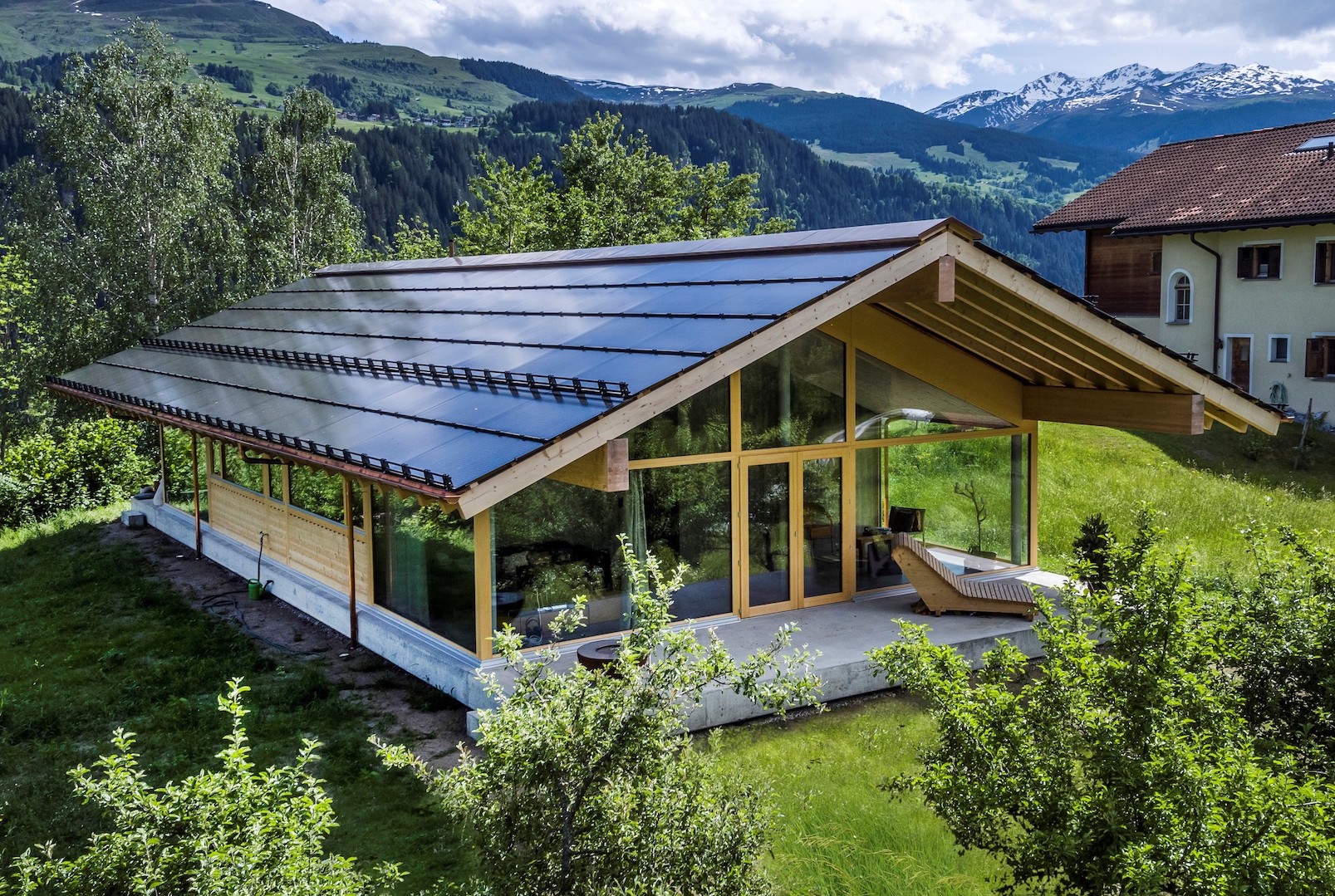 Norman Foster Solar Awards
Since 2010, Solar Agency Switzerland (SAS) has been organising the Norman Foster Solar Award (NFSA) to promote Plus Energy Buildings (PEB).
The goal of this PEB Award to support architects and engineers according to the actual PEB level of technology in order to realise PEB possibly nationwide. The most creative architects, engineers and businessmen realise increasingly efficient buildings consuming less energy at full comfort: PEB produce more energy than they averagely need for their total heating, warm water and electricity supply. They sell their electricity excess to the public grid and therefore reduce CO2 emissions.
2022 
PEB-MFH-Sanierung, Fahrwangen, Switzerland
Winter-PlusEnergieHaus, Poschiavo, Switzerland
2021 
PEB Sanierung MZG, Fläsch, Switzerland
2020  
PEB-EFH Brunner-Bapst, Waltensburg, Switzerland
PlusEnergie-EFH Moosweg, Riehen, Switzerland
2019
PlusEnergie-Siedlung, Tobel, Switzerland
PEB-MFH Hutter, Küsnacht, Switzerland
2018   
PEB Pilatus Flugzeugwerke AG, Stans, Switzerland
PlusEnergie-Schulhaus, St. Margarethen, Switzerland
PEB Fitness/Wellness NEST, Dübendorf, Switzerland
2017   
PEB-EFH Schneller/Bader, Tamins, Switzerland
2016   
PEB-MFH Gesamtüberbauung ABZ, Zürich, Switzerland
PEB-San. Crèche Châteaubriand, Genève, Switzerland
Energieautarker PEB-MFH Neubau, Brütten, Switzerland
2015   
PEB Cavigelli Ingenieure, Ilanz/Glion, Switzerland
2014   
PEB-Verwaltungsbau Flumroc, Flums, Switzerland
2013   
PEB-EFH, Amden, Switzerland
PEB-MFH Viridén, Romanshorn, Switzerland
PEB-MFH Rudolf, Thun, Switzerland
2012   
Umwelt Arena, Spreitenbach, Switzerland
PEB-MFH Fent, Wil, Switzerland
PEB-Sanierung EFH, Innerberg, Switzerland
2011  
Solarer PEB Heizplan AG, Gams, Switzerland
PEB-EFH Niggli-Luder, Münsingen, Switzerland
2010  
Kraftwerk B PEB-MFH, Bennau, Switzerland
EFH PEB Cadruvi/Joos, Ruschein, Switzerland
Züsts PEB-Sanierung, Grüsch, Switzerland