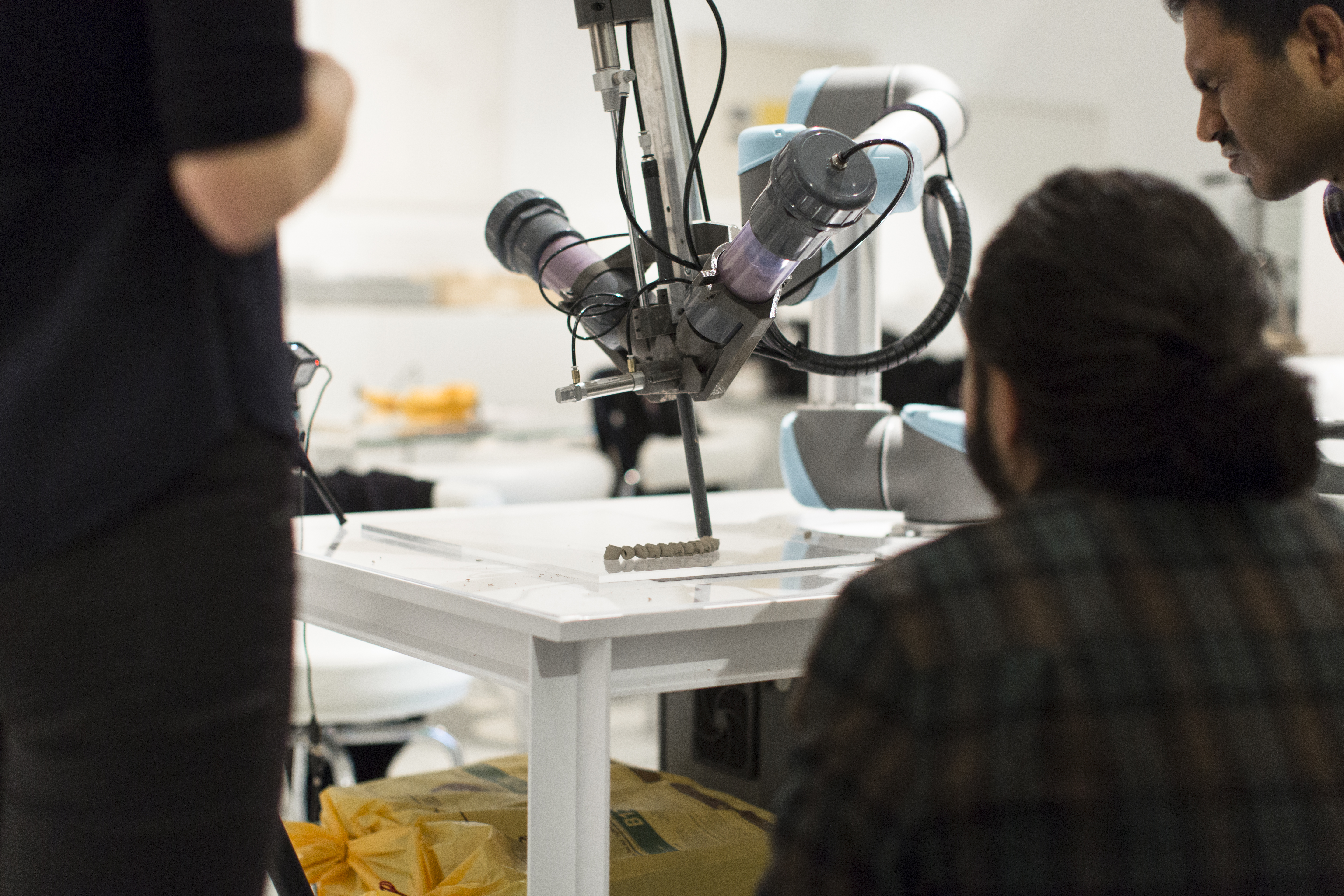 Robotics Atelier 2017 – Public Debates
22nd November 2017
The first Norman Foster Foundation Robotics Atelier took place at Espacio Fundación Telefónica, in which ten students from all around the world explored the potential for this field as applied to build and construction technologies.
The first Robotics Atelier Public Debates took place at Espacio Fundación Telefónica, Madrid, Spain. It began with the Lecture 'The Robotic Touch' by Matthias Kohler, Gramazio Kohler Research, ETH Zurich, Switzerland and continued with a conversation between Matthias Kohler and Amelie Klein, Curator, Vitra Design Museum, Weil am Rhein.
Supported by the Rolex Institute and held in the Madrid Headquarters of the Norman Foster Foundation, the Atelier consisted of several lectures, seminars and workshops in which renowed specialists and researchers guided the students in this experience, headed by Professor Matthias Kohler. With the collaboration of Universal Robots – the leading robotics manufacturer – the atelier was able to use three units of its highly flexible robot arm, the UR5 Robot, that will help build developments and ramifications in what may turn out to be the second digital revolution.
On Wednesday 22 November, Professor Matthias Kohler gave a lecture in the Auditorium Fundación Telefónica, followed by a conversation with Amelie Klein.