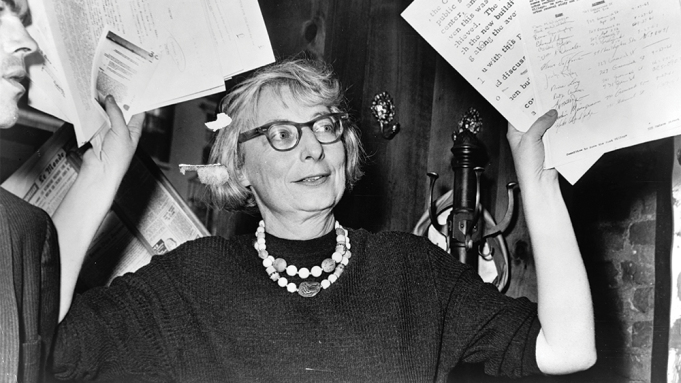 Architecture on Screen 2020 – A cinema series curated by the Norman Foster Foundation
October 1, 2020
On the occasion of the 17th annual Madrid Architecture Week, the Norman Foster Foundation presents Architecture on Screen. In this third edition, developed in collaboration with Filmin, the programme will be screened online and will delve into the future of architecture and cities.
With cities growing faster than ever, straining resources and promoting urban issues, the future of cities and their inhabitants seems to be more uncertain now than ever before. This year's edition of Architecture on Screen considers the impact of technology and progress over the evolution of human relationships within the city. Introducing potential upcoming realities, the selection of movies invites to reflect on efficient innovative solutions.
The series opens next 5 October with the release of a selection of ten movies as part of the Architecture on the Screen collection on www.filmin.es, amongst them: Citizen Jane: Battle for the City (Matt Tyrnauer, 2016), a film focused on the passionate battle between the activist Jane Jacobs and the urbanist Robert Moses for the future of New York city; Koyaanisqatsi (Godfrey Reggio, 1982), the first part of a trilogy and a cult documentary that reflects the collision between two worlds forced to coexist; Playtime (Jacques Tati, 1967) a modern, ironic and masterful film following a group of American tourists in their travels across Europe and Akira (Katsuhiro Ôtomo, 1988), a masterpiece of Japanese anime that elevated Ôtomo as one of the great creatives of history and walks you through the Japanese megalopolis of Tokyo.
Architecture on Screen 2020 – Selection
Citizen Jane: Battle for the City
Matt Tyrnauer, 2016, USA, 93 min.
En construcción
José Luis Guerin, 2000, Spain, 128 min.
City For Sale
Laura Álvarez, 2018, Spain, 82 min.
Push
Fredrik Gertten, 2019, Sweden, 92 min.
Últimos días en Shibati
Hendrick Dusollier, 2017, France, 59 min.
Playtime
Jacques Tati, 1967, France, 124 min.
Her
Spike Jonze, 2013, USA, 126min.
Koyaanisqatsi
Godfrey Reggio, 1982, USA, 87min.
Last and First Men
Jóhann Jóhannsson, 2020, Iceland, 70min.
Akira
Katsuhiro Ôtomo, 1988, Japan, 119min.
To discover the collection, visit www.filmin.es/coleccion/architecture-on-screen