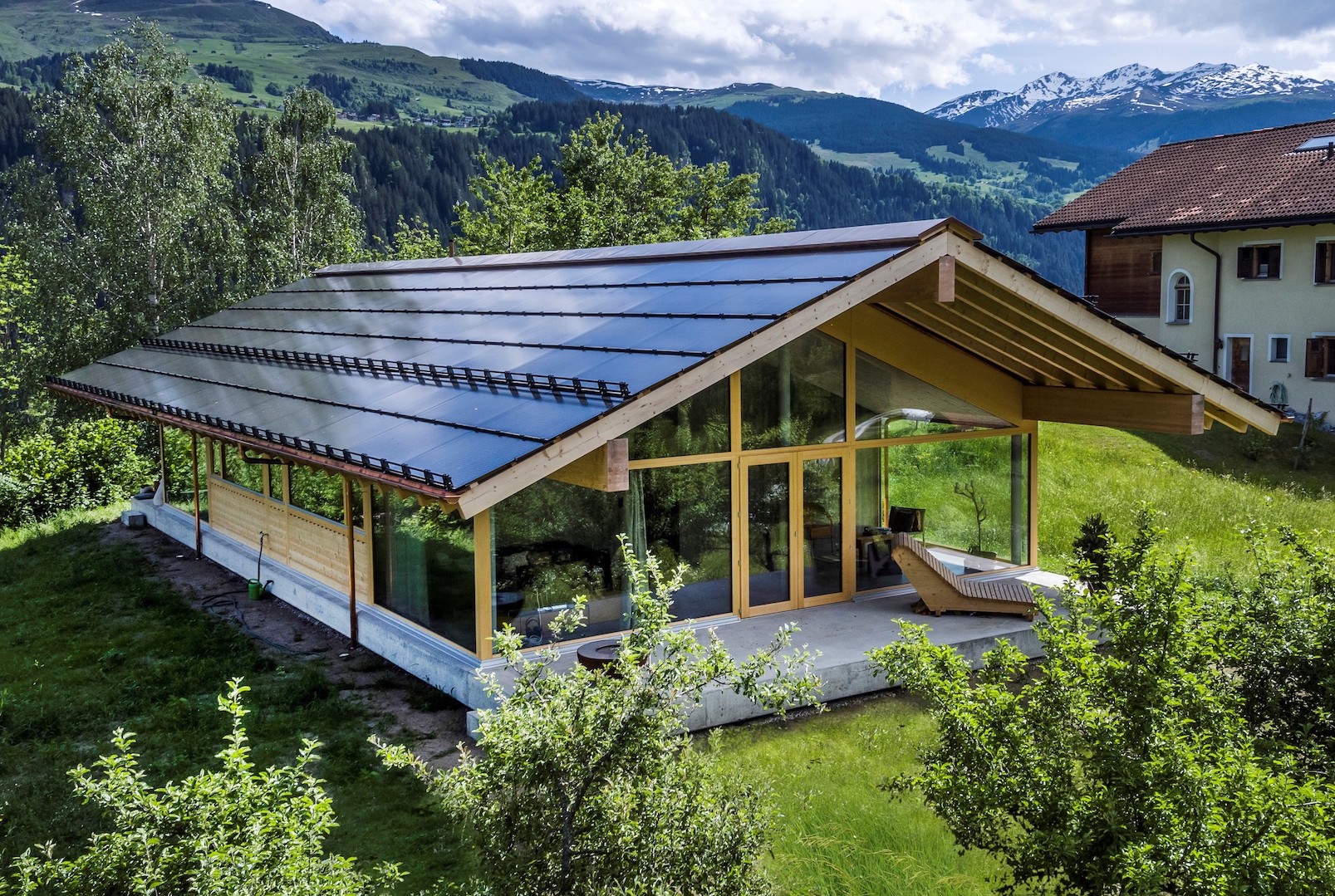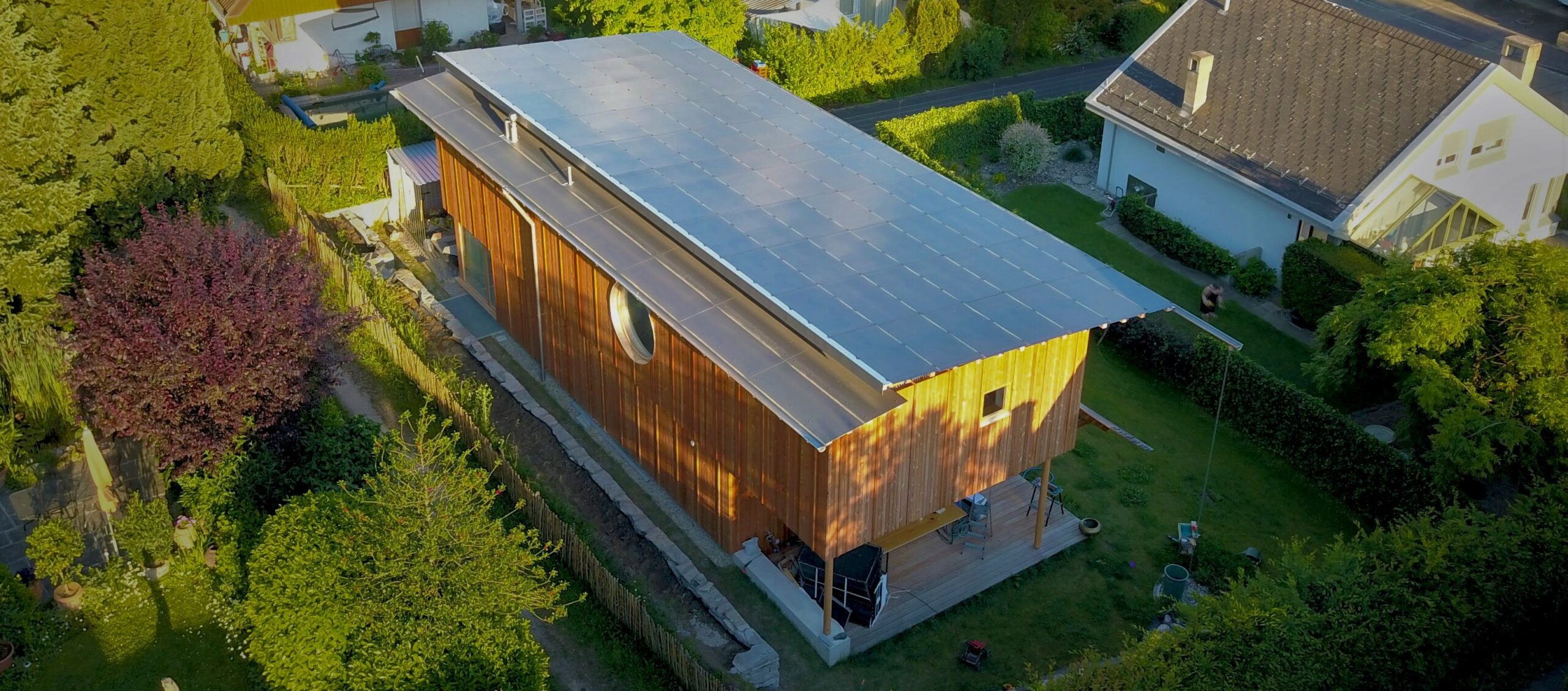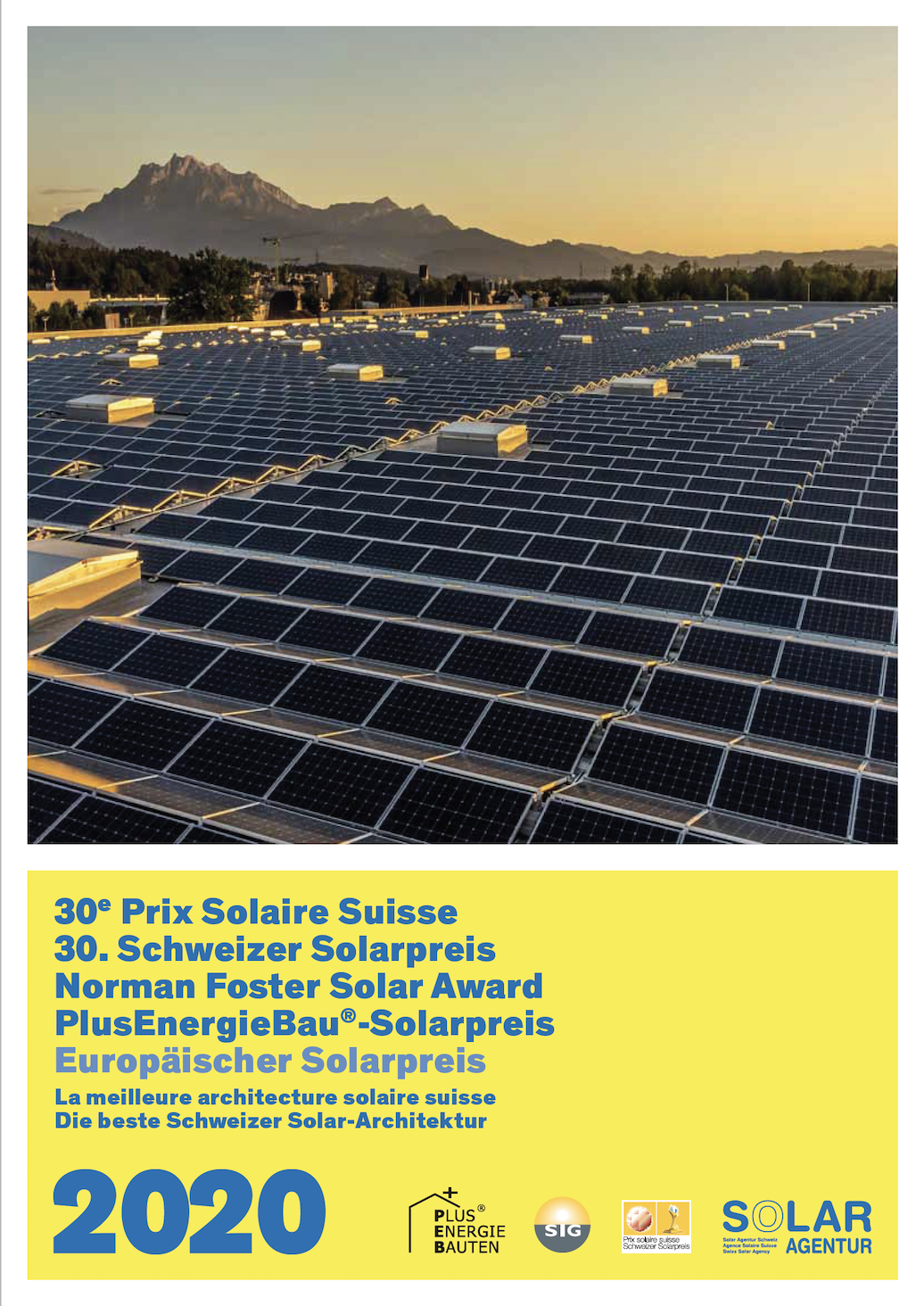 The 2020 Norman Foster Solar Awards (NFSA) at the 30th Swiss Solar Prize Ceremony
November 6, 2020
This October 20th, 2020 took place the 30th Swiss Solar Prize Ceremony in Aarau, Switzerland. The award rewarded the most energy-efficient buildings and systems as well as the most committed personalities and institutions in the solar sector.
Thirteen Swiss Solar Prizes were awarded for personalities, institutions, new buildings, renovations and solar systems, as well as three solar prizes and sixteen diplomas for PlusEnergie buildings (PEB), the Migros Bank Special Solar Prize, the HEV Switzerland Special Solar Prize and two 2020 Norman Foster Solar Awards (NFSA).
A total of 73 projects consisting of energy-efficient buildings and systems that were put into operation between January 1, 2018 and April 15, 2020 participated.
The 2020 Norman Foster Solar Awards (NFSA) rewarded two buildings: the PlusEnergie-Holzbau Moosweg located in Riehen, Switzerland and the Brunner-Bapst house located in Waltensburg, Switzerland.
The PlusEnergie-Holzbau Moosweg in Riehen / BS shows the functioning interaction of architecture and sustainability. With a fully roof-integrated system generating 21,500 kWh of electricity annually, the building's produced energy resulted in an annual solar power surplus of 15,000 kWh or a 329% plus energy house.
In 2019, the Brunner-Bapst farming family built a PlusEnergie single-family home in Waltensburg / GR with the highest self-energy supply of all Swiss solar prices to date. The generous, east-west oriented gable roof protects against wind and weather and produces 40,200 kWh per year, an energy surplus of 817%.
'The Brunner-Bapst House is not only extremely impressive in terms of its solar performance but architecturally has been well crafted and elegantly simple in appearance — a great combination and worthy winner of the Solar Award', said Lord Norman Foster.