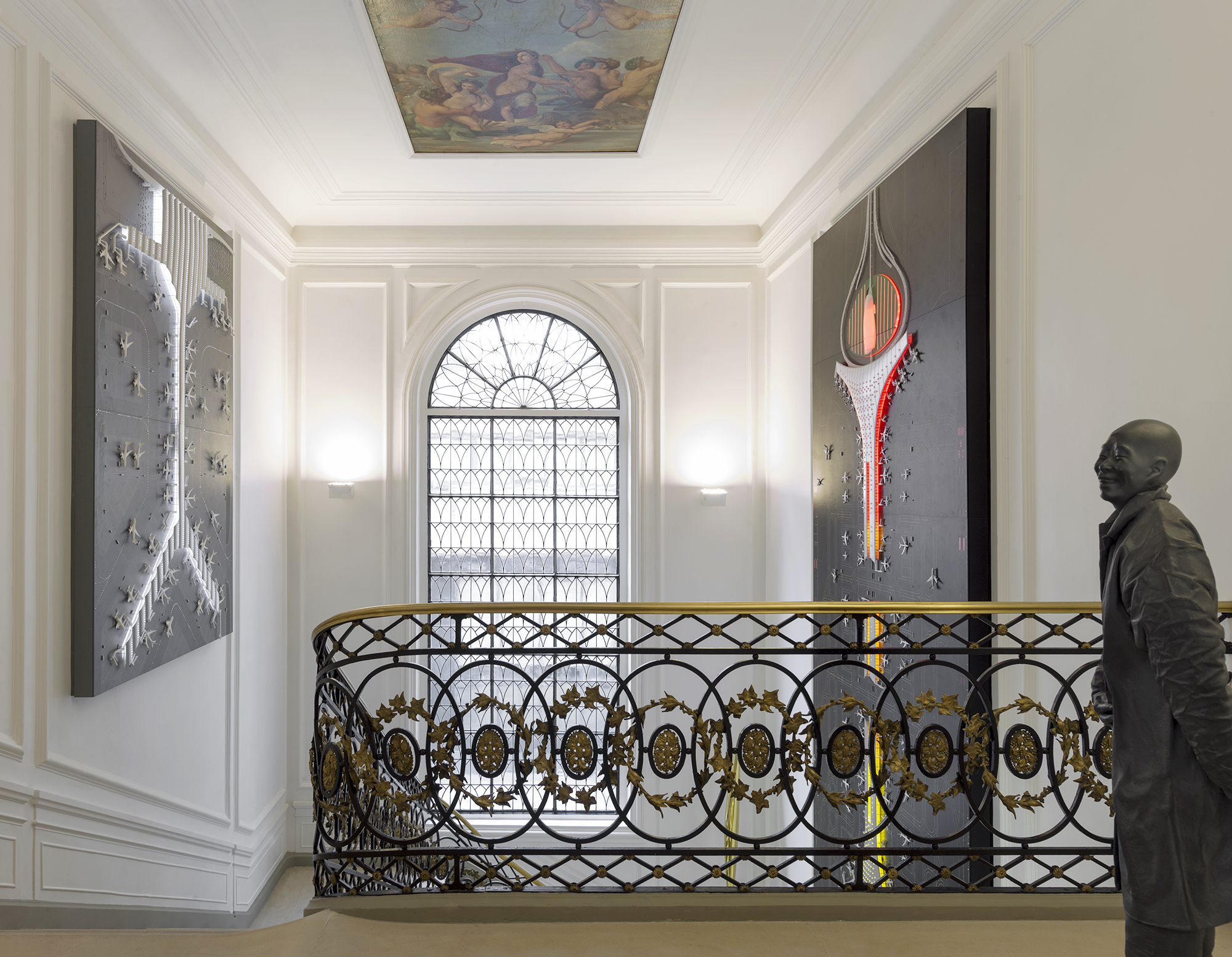 MLE Award for Architecture
February 1, 2021
This January 2021, the Norman Foster Foundation was awarded the MLE Award for Architecture by Museo Liceo Egipcio of León (Spain.) The award rewarded the foundation's contribution in the development of architecture at the international level.
Directors, Mr. Raúl López López and Ms. Beatriz Cañas Robles, on behalf of the Museo Liceo Egipcio of León (Spain) offer annually since 2019 the Museo Liceo Egipcio Awards aimed at rewarding contributions in the development of history, the arts, and culture, science and social work or environmental preservation carried out by people, groups of people or institutions at the local, national and international level.
Museo Liceo Egipcio of León (Spain) is a private and independent institution dedicated, in particular, to research, education and dissemination of the culture and history of Ancient Egypt and its importance in the development of modern societies. And in a broader sense, contribute to the exaltation and promotion of the arts and humanistic values in our society.
The winners in the 2020 MLE awards are:
MLE Award for Architecture: Norman Foster Foundation
MLE Award for Plastic and Visual Arts: El Pavón Teatro Kammikaze
MLE Museum Award: Marianela Núñez
MLE Award for Scientific Work: Sergio Boixo
MLE of Education Award: Bard Graduate Center
MLE of Egyptology Award: Salima Ikram
MLE of History Award: Trevor R. Bryce
MLE of Humanism and Renaissance Award: Nuccio Ordine
MLE Award for Social and Environmental Work: Provincial Red Cross of León MLE Award for Literature: Adam Zagajewski
MLE Award for Patronage: Palarq Foundation
MLE eum of Music Award: Edward Gardner
MLE of Thought Award: Noam Chomsky
MLE Award for Cultural Promotion and Diffusion: Factum Foundation