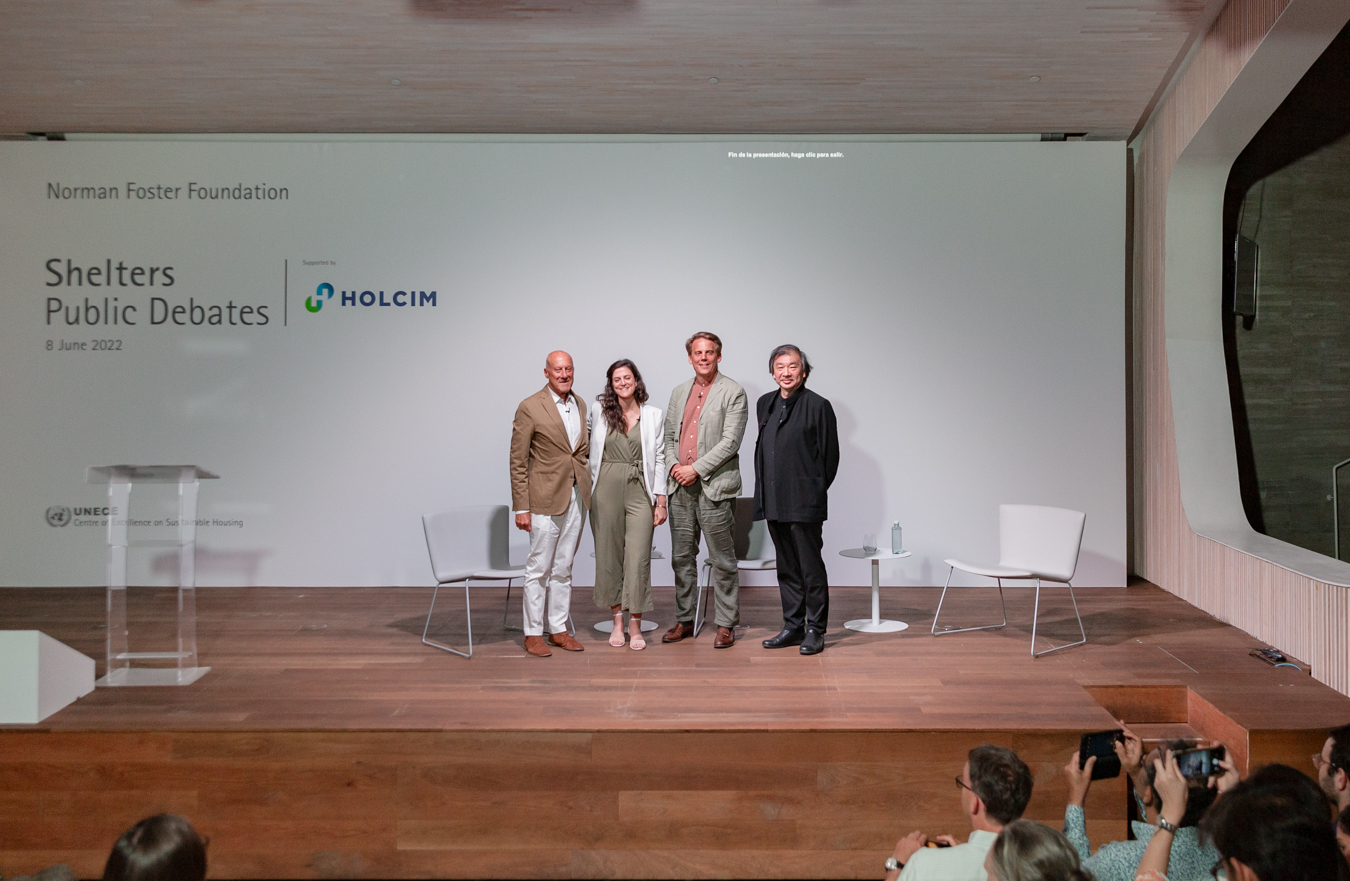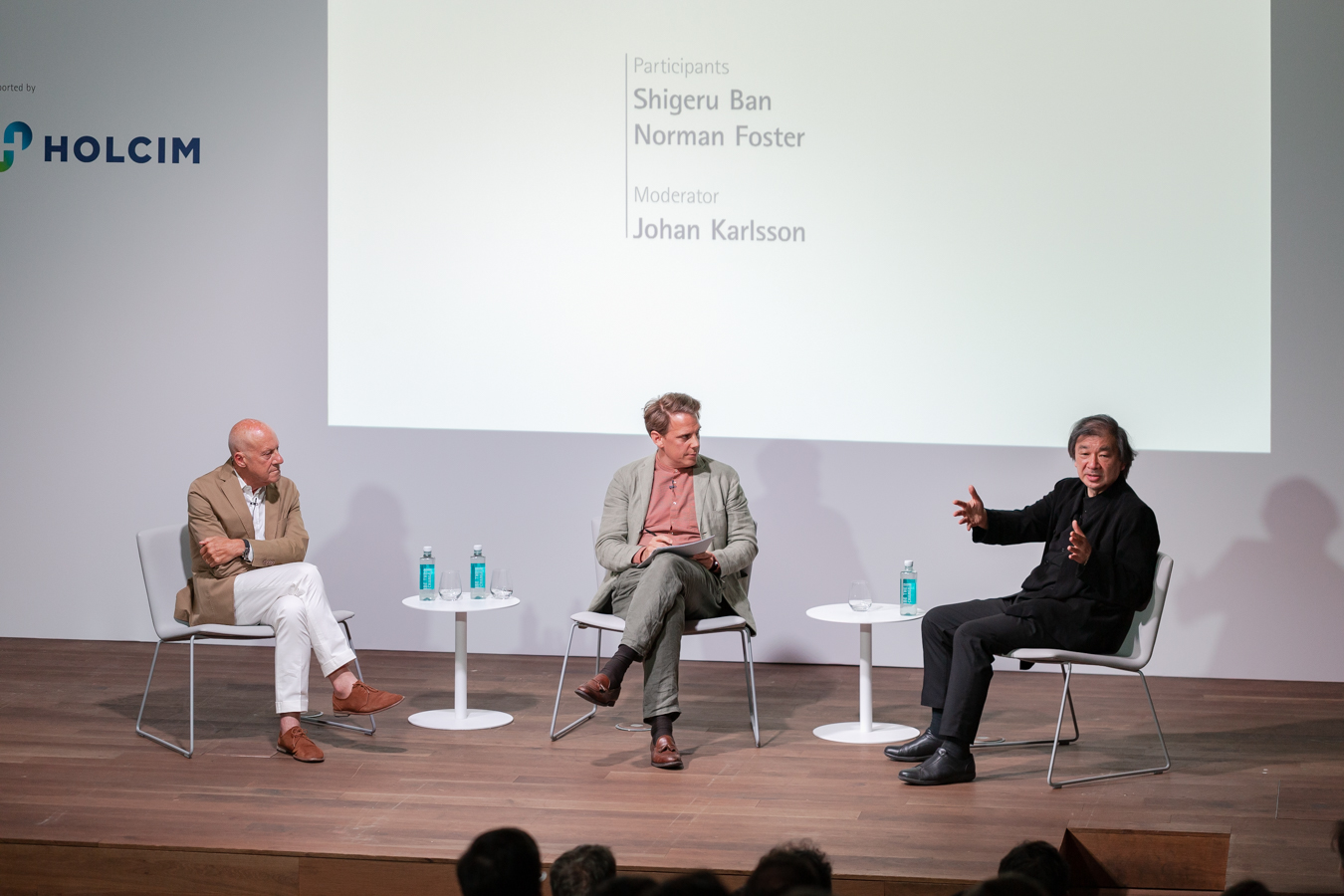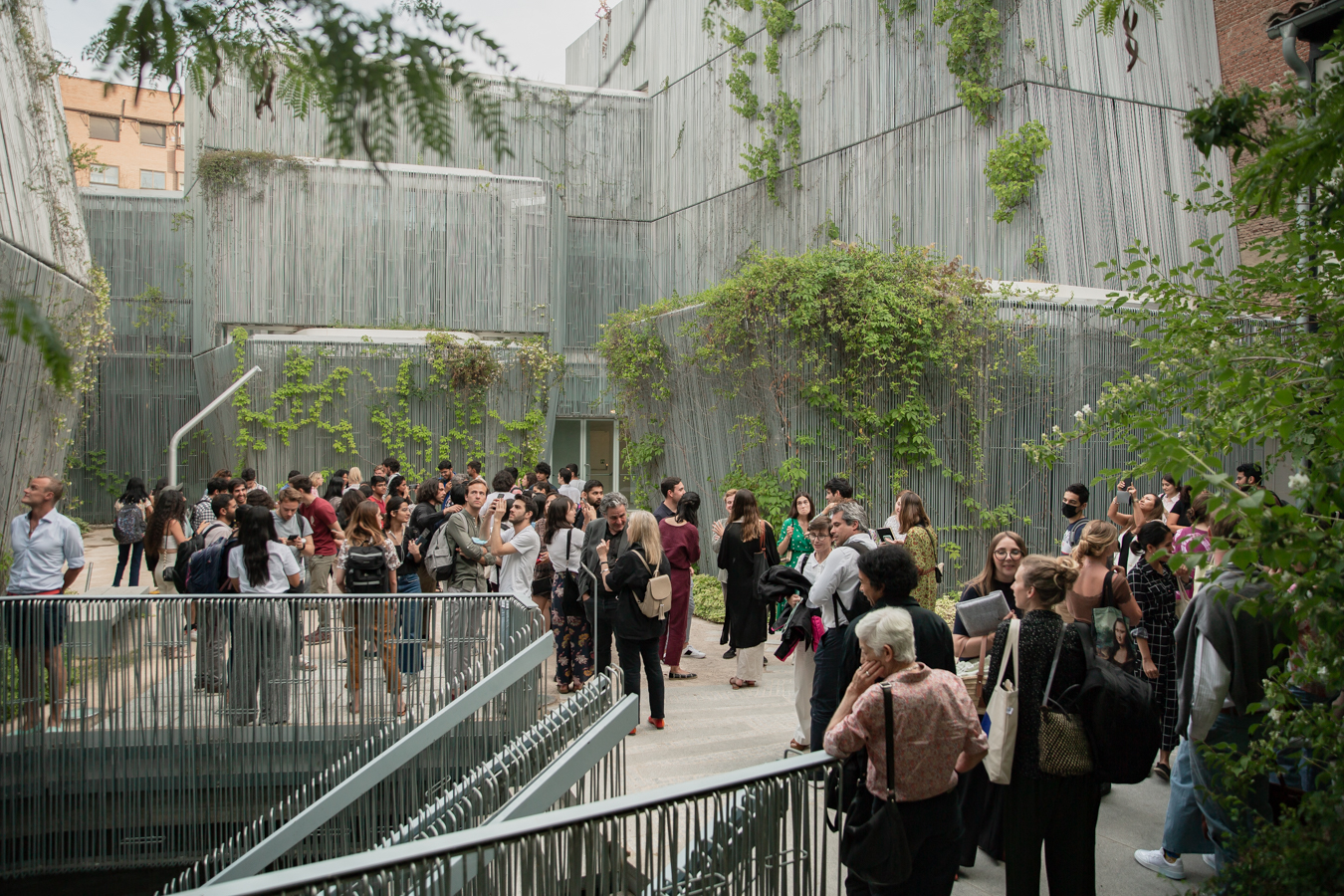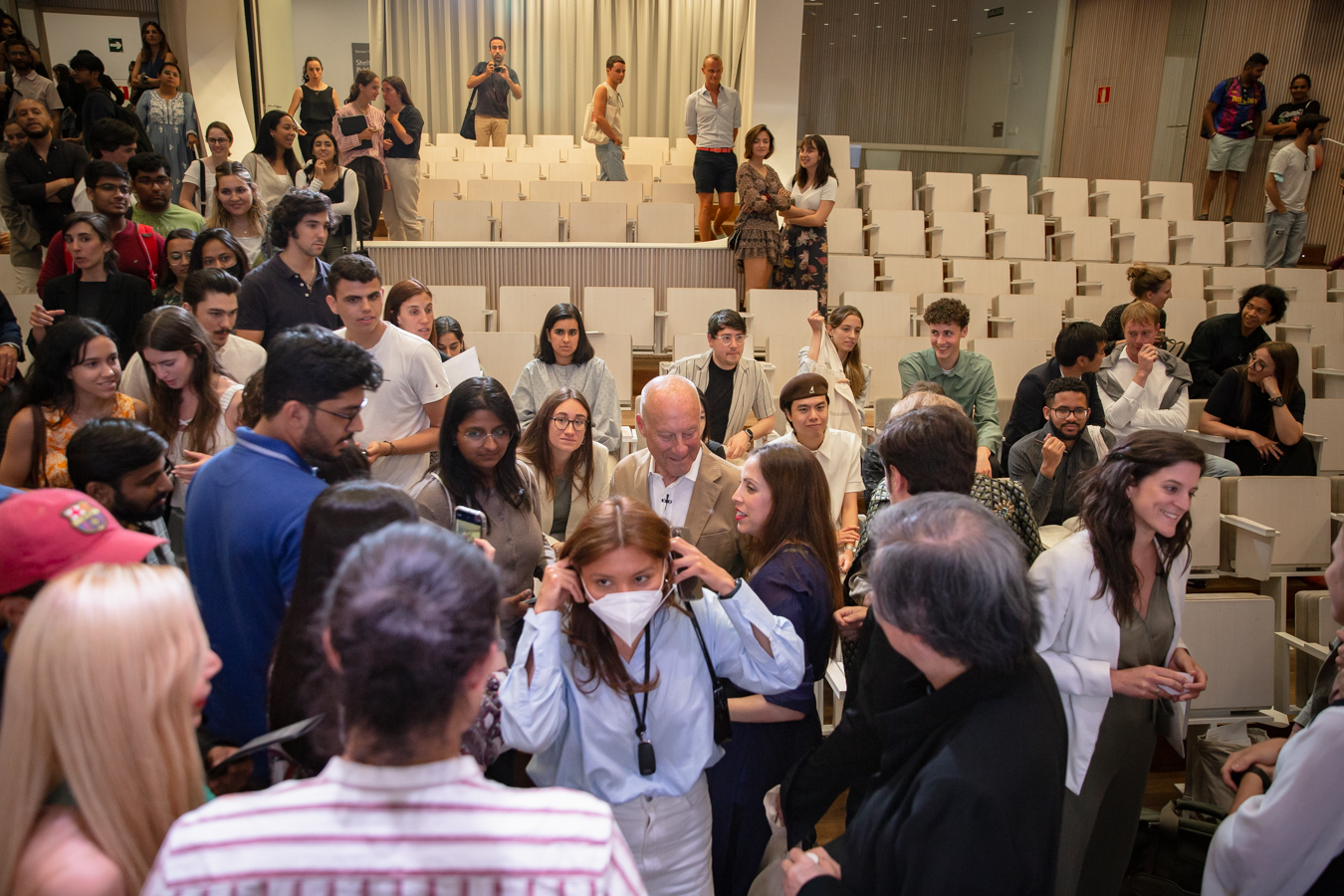 Shelters – Public Debates
June 9, 2022
The first edition of the Norman Foster Foundation Shelters Public Debates, supported by Holcim, took place on 8 June 2022.
Held in Madrid, the Shelters Public Debates discussed the challenges and potential solutions to provide shelter to vulnerable communities. With a five-minute keynote and debate between the following experts:
Johan Karlsson, Managing Director, Better Shelter, Stockholm, Sweden
Elena Giral, Project Manager, European Emergency Shelter and Emergency Transport and Logistics, European Commission (EC)–Directorate-General for European Civil Protection and Humanitarian Aid Operations, Brussels, Belgium
And with a never-seen-before conversation between the two Pritzker-recipients:
Norman Foster, President, Norman Foster Foundation
Shigeru Ban, Founder and Principal Architect, Shigeru Ban Architects, Tokyo, Japan
Available to watch now.