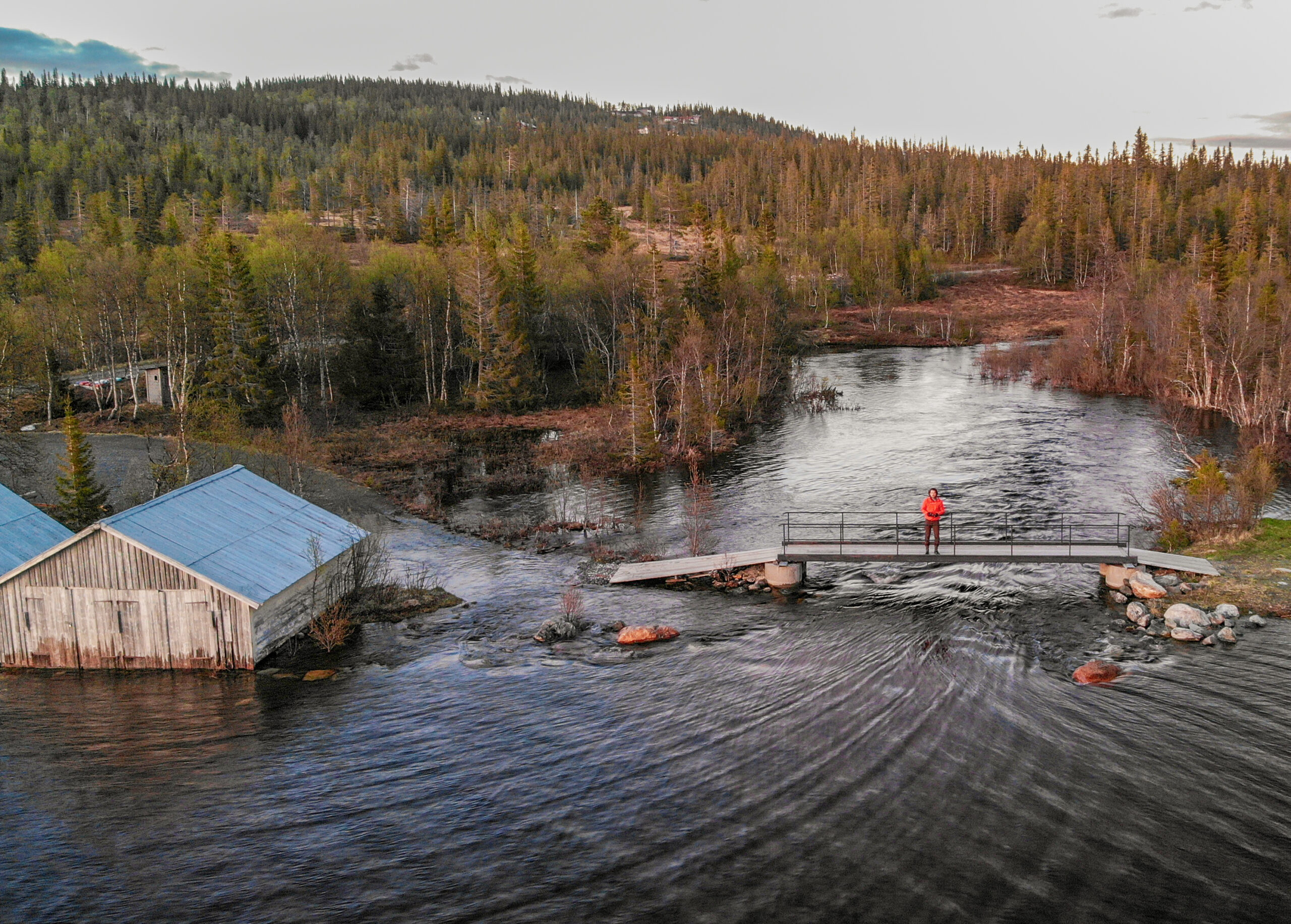 The Norman Foster Foundation presents 'On Climate Crisis' Masterclass Series
July 28, 2023
The Norman Foster Foundation (NFF) presents the 'On Climate Crisis' Masterclass Series, a collection of video presentations delivered by ten outstanding experts in the fields of architecture, urbanism, landscape architecture, urban law, politics, and environmental science. This initiative aims to support the NFF's extensive educational programme by fostering an exchange of knowledge and promoting a global conversation on the current climate crisis.
Climate change presents one of the most pressing challenges of our time, demanding collective action and innovative solutions from individuals, communities and nations. The 'On Climate Crisis' Masterclass Series brings together diverse perspectives to address the challenges posed by this urgent global issue. Through discussions on designing a resilient planet, life around water, energy efficiency, profitable climate solutions and climate emergency, expert speakers provide valuable insights and original solutions.
The masterclasses are presented by the following experts:
Jonathan Foley, Executive Director, Project Drawdown; Former Executive Director, California Academy of Sciences, San Francisco, CA, United States.
Sheila Foster, The Scott K. Ginsburg Professor of Urban Law and Policy; Professor of Public Policy, Georgetown University, Washington, D.C, United States.
Mitchell Joachim, Co-founder of Terreform ONE; Associate Professor of Practice, New York University (NYU), New York, NY, United States.
Lydia Kallipoliti, Associate Professor, Irwin S. Chanin School of Architecture, The Cooper Union, New York, NY, United States.
Rachel Kyte, Dean, The Fletcher School, Tufts University Medford, Boston, MA, United States. Co-chair, Voluntary Carbon Markets Integrity Initiative (VCMI), London, United Kingdom.
Amory Lovins, Former Chairman, Rocky Mountain Institute, Basalt, CO, United States.
Peter B. de Menocal, President and Director, Woods Hole Oceanographic Institution (WHOI), Falmouth, MA, United States. 
Henk Ovink, Special Envoy for International Water Affairs, Amsterdam, The Netherlands.
Kotchakorn Voraakhom, Chairwoman, Climate Change Working Group, International Federation of Landscape Architects, IFLA. Founder and CEO, Landprocess; Founder and CEO, Porous City Network, Bangkok, Thailand.
Ken Yeang, Executive Director, T.R. Hamzah & Yeang Sdn Bhd, Selangor, Malaysia.
The masterclasses included in this series are part of the NFF's Education and Research programme which is supported by Bloomberg Philanthropies, GS Energy Group, The Rolex Institute and the American Friends of the Norman Foster Foundation.
The 'On Climate Crisis' Masterclass Series is currently available for viewing here.