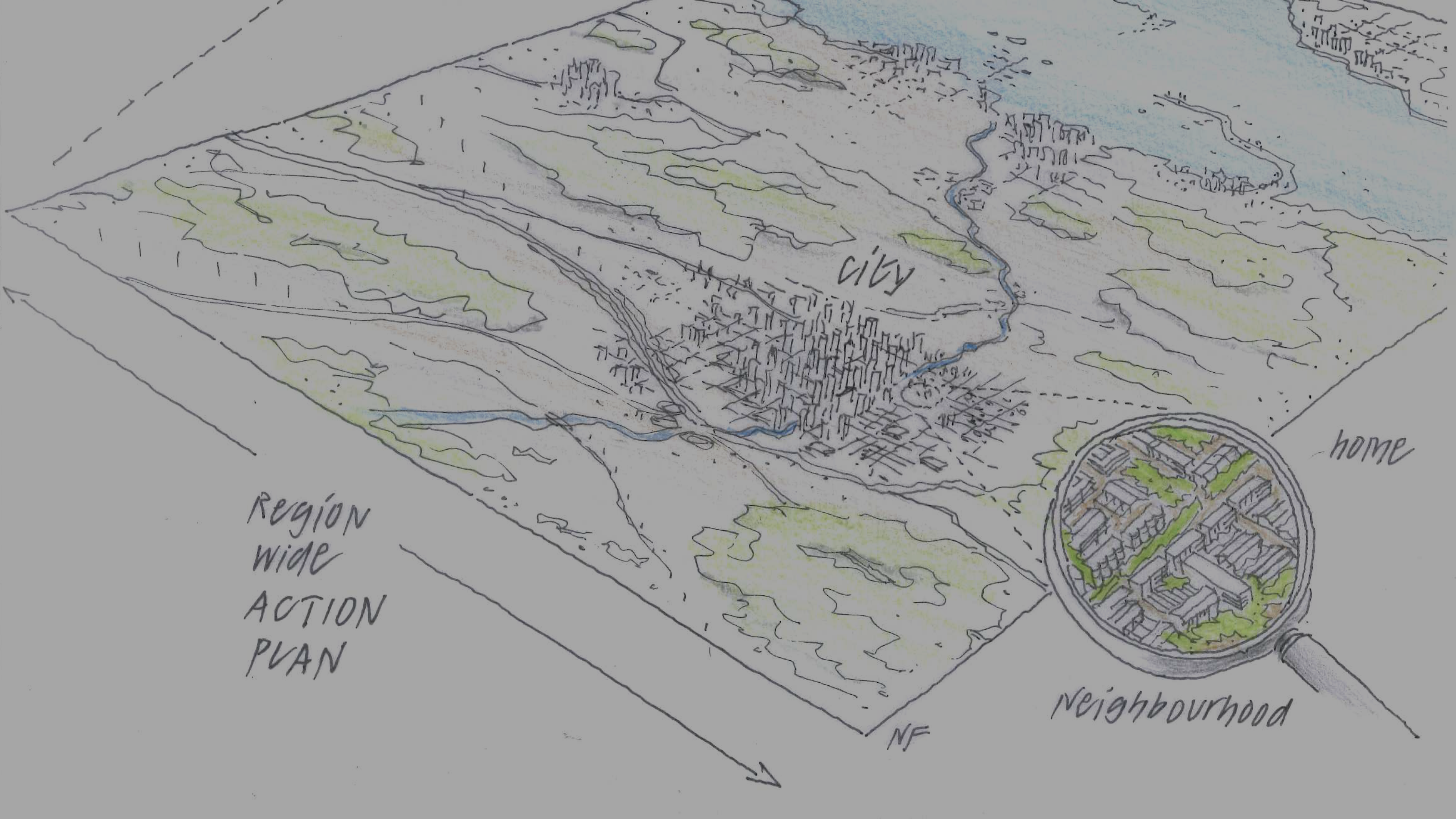 OPEN CALL | Sustainability Workshop 2023
September 12, 2023
The Norman Foster Foundation is awarding ten scholarships for students to take part in the third edition of the Sustainability Workshop, to be held at the Norman Foster Foundation headquarters  in Madrid, Spain.
What can we learn about our relationship with our planet through the sensorium of another species? Whether flora, fauna, fungi, or bacteria, indeed any of the myriad species on earth offer us opportunities to see, to know, and to relate differently—to each other and to our future. What can humans learn about the world from non-humans and how might this help us in redesigning for sustainability, climate resilience and biodiversity recovery? Choose any non-human species from your city or region and share with us a model, a system, or an opportunity for a more-than-human design idea for a sustainable future.
As cities grapple with cascading socio-ecological challenges and burgeoning, more vulnerable populations, architects, landscape designers, and urban planners play a pivotal role in shaping resilient and sustainable urban landscapes. The 2023 Sustainability Workshop aims to empower students with innovative ideas and practical solutions to create cities that flourish, balancing human needs within the natural world. Through interactive sessions, insightful discussions, and hands-on design exercises, we will explore cutting-edge strategies encompassing (for example) renewable energy, green infrastructure, nature-based solutions, rewilding, carbon neutrality and drawdown, waste elimination, circular economies, sustainable transportation, social equity, indigenous reconciliation, and community engagement.
The Sustainability Workshop will take place from 13-17 November 2023 in Madrid, Spain. Grants will cover all transportation and accommodation related to the week-long event. Scholars will engage with an interdisciplinary Academic Body formed by mentors ranging from industry professionals to academics.
Those interested in applying for the Sustainability Workshop 2023 Scholarship please download the application form in here. The deadline for applications is 10 October 2023 by 24:00 CEST. We look forward to receiving your application!