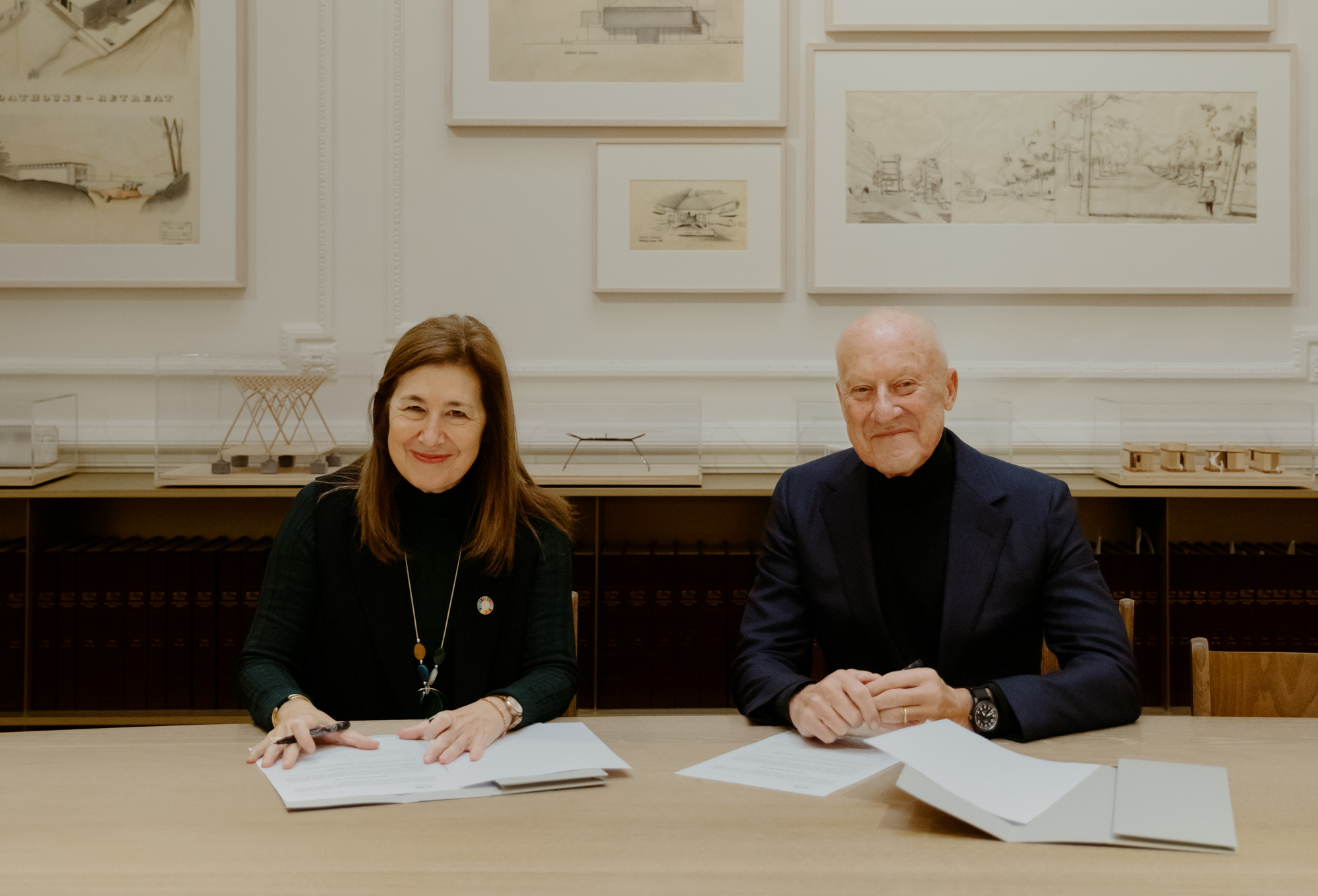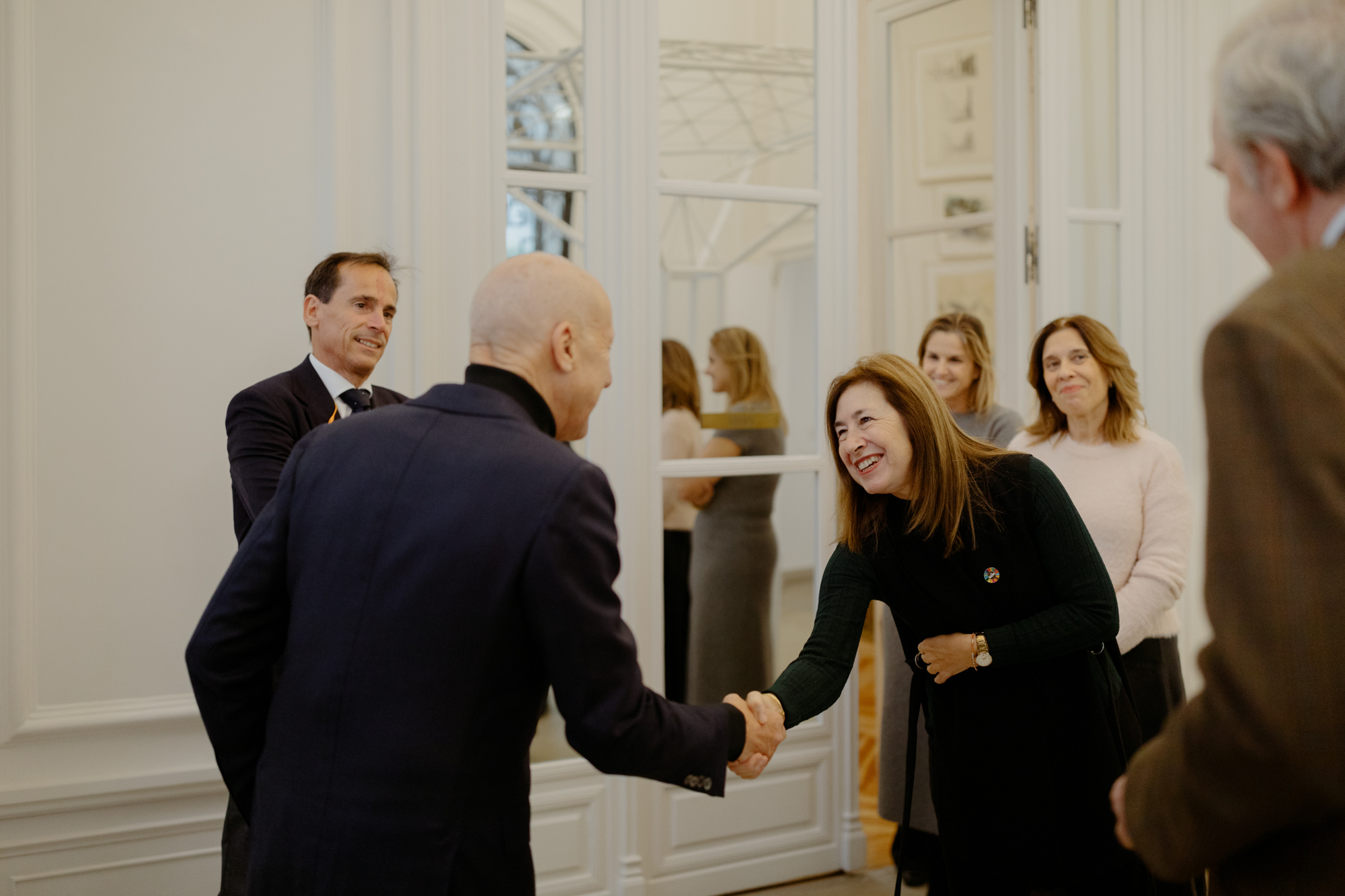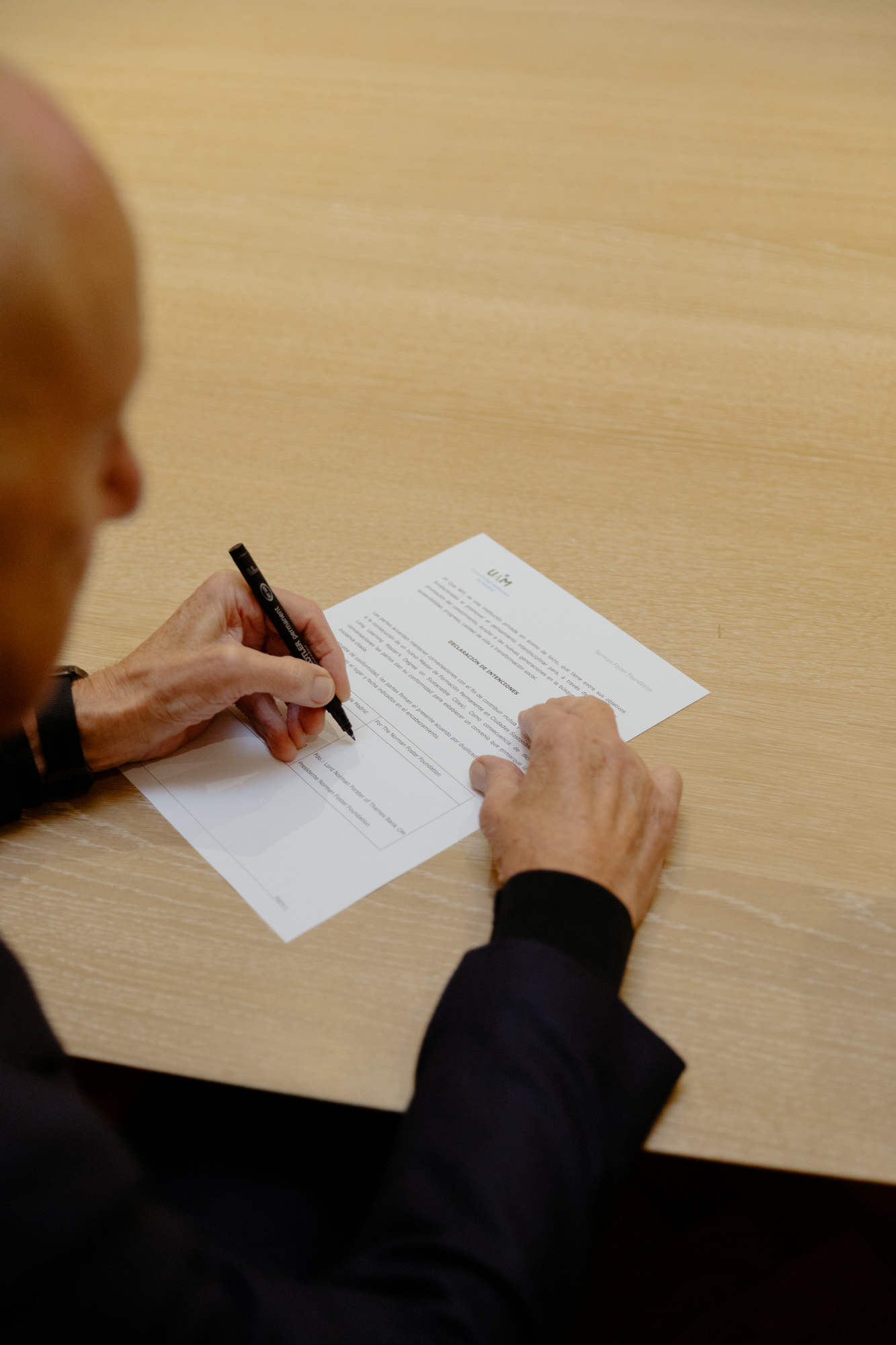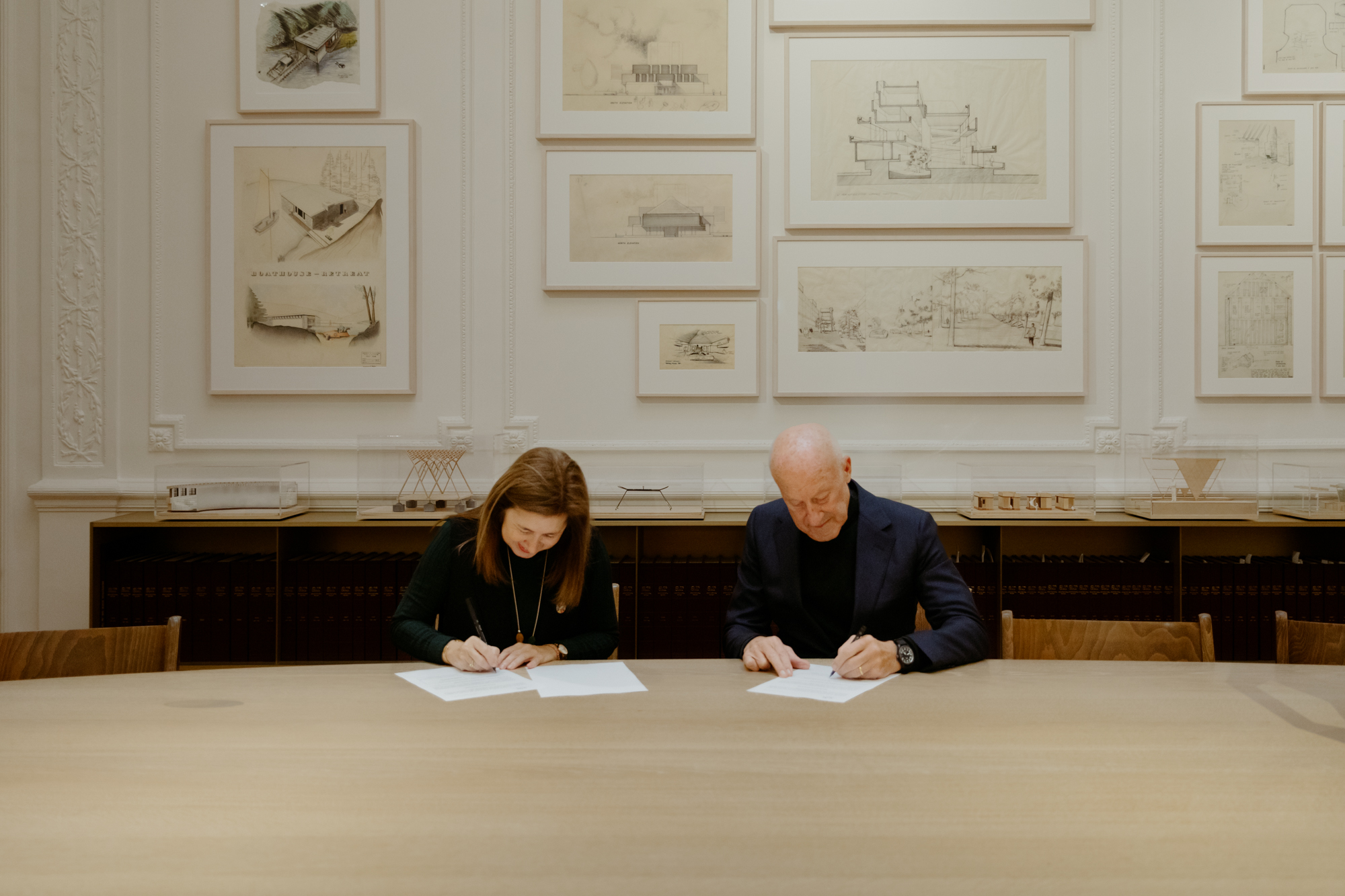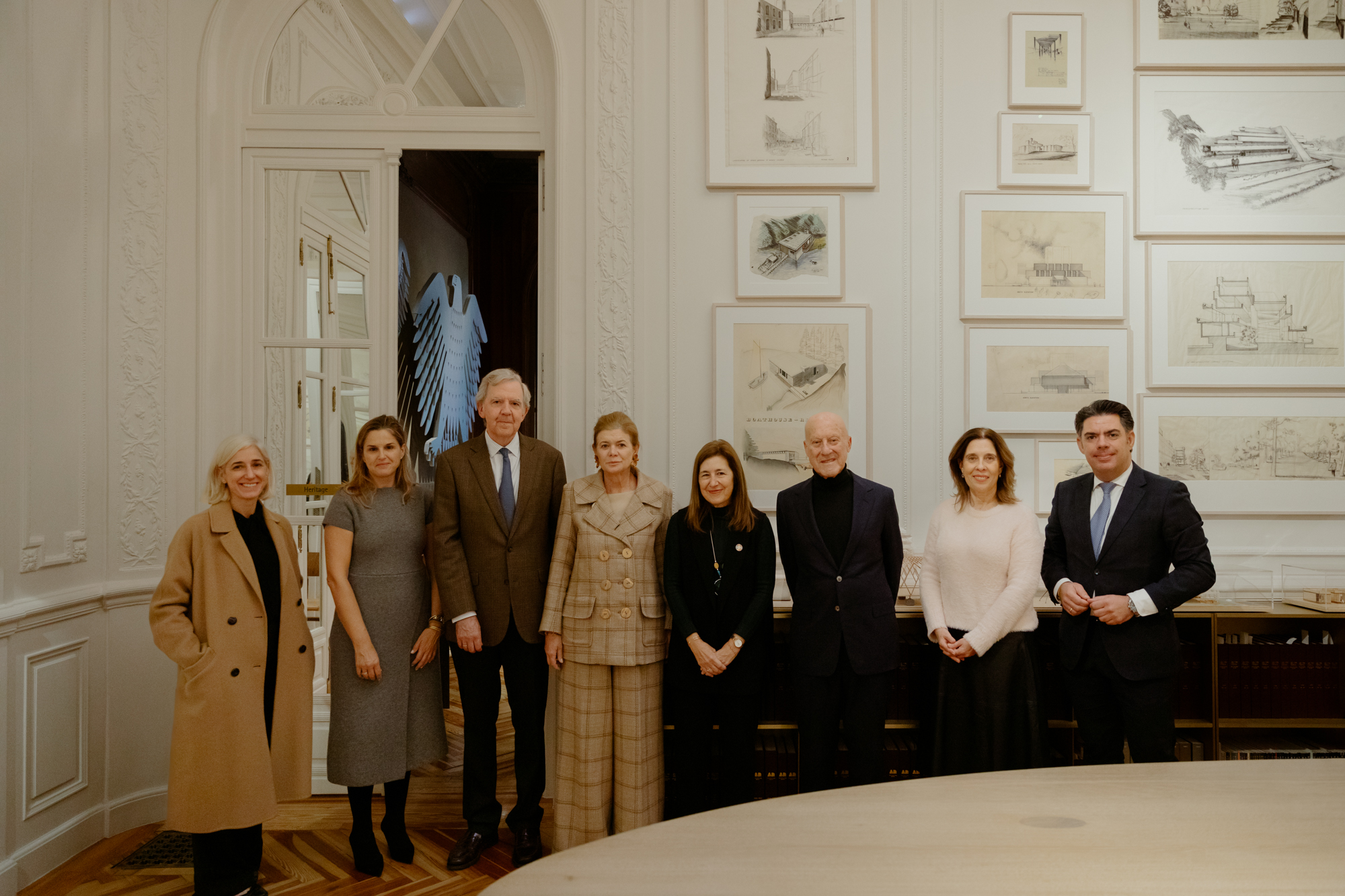 The Norman Foster Foundation and Universidad Autónoma de Madrid sign an agreement to offer a Master's Degree in Sustainable Cities
November 13, 2023
The Provost of the Universidad Autónoma de Madrid (UAM), Amaya Mendikoetxea, and the President of the Norman Foster Foundation (NFF), Norman Foster, have signed an agreement for a Master's Degree in Sustainable Cities organised by the Norman Foster Institute (part of the Norman Foster Foundation) in collaboration with the UAM.
The Programme on Sustainable Cities combines practical on-site experience and academic input from professors and practitioners. In this first academic year, scholars will work in three pilot cities—Athens, San Marino and Bilbao—where they will engage directly with their planners and managers. The approach used in these cities will be applicable to cities all over the world, as well as informal settlements and suburbia.
The one-year full time multidisciplinary Master, taught from January to December, offers scholars the most up-to-date digital tools as part of the NFI City Lab, to allow them to explore, test and evaluate their interventions in the quest to improve a sustainable quality of life in cities. Scholars will develop skills in leadership, advocacy, communication, presentation, diagramming, mapping and the understanding and interpretation of data.
The Programme on Sustainable Cities uses objective criteria to evaluate urban performance and promote initiatives that improve the quality of life while reducing carbon footprint. Different indicators have been integrated into its design, including the United Nations Sustainable Development Goals (SDGs), for which Norman Foster holds the position of Advocate of the Forum of Mayors and where the Norman Foster Foundation is a Centre of Excellence.
The collaboration with the Universidad Autónoma de Madrid complements the vision of the Norman Foster Institute, marking a turning point in the response to the challenges required in the quest for sustainable urban living. This agreement opens the door to new paradigms in education to train and foster future generations of civic leaders who will shape and govern cities.
The first academic course of the Master on Sustainable Cities will begin in Madrid next January 2024.