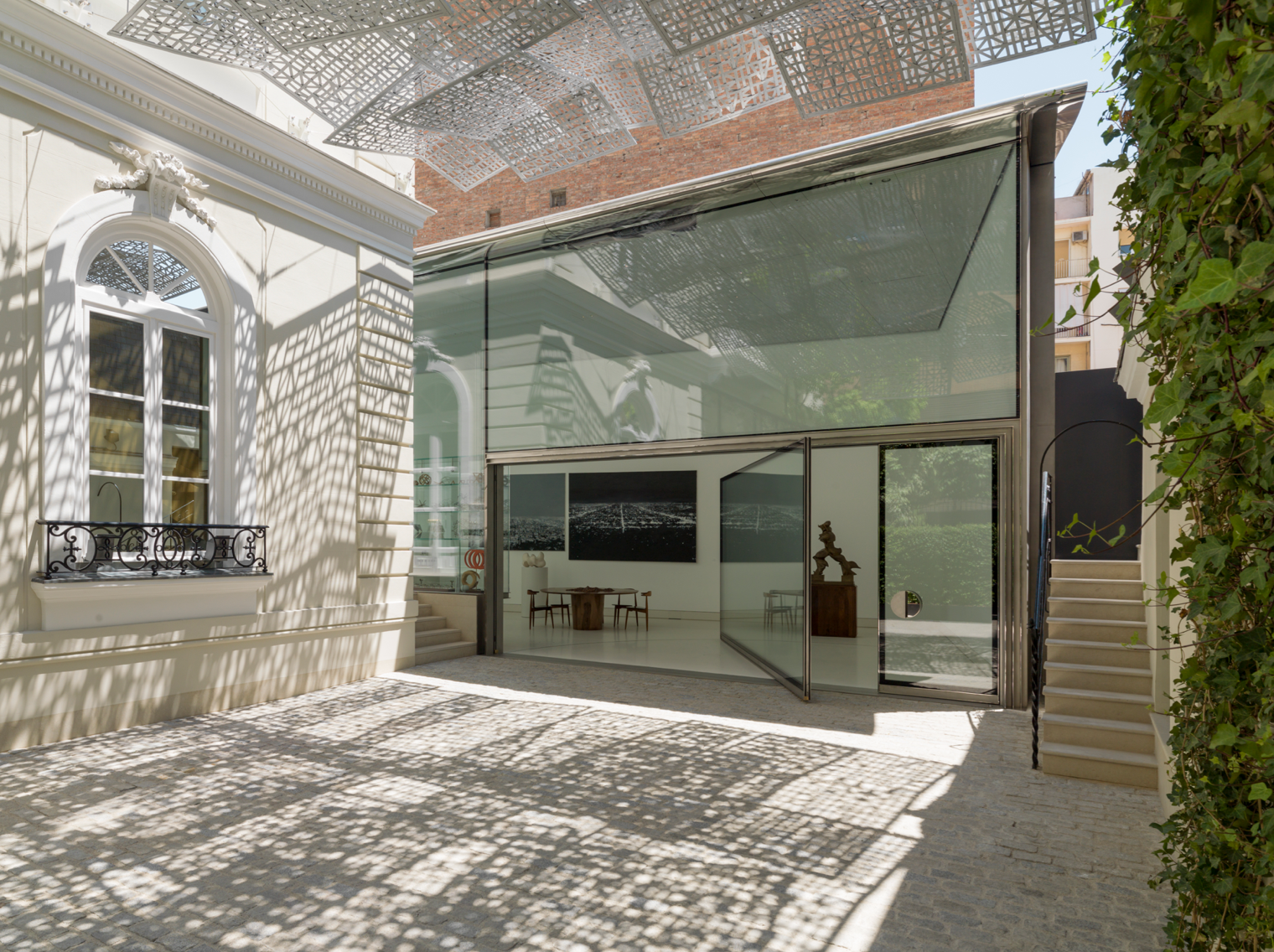 Newly inaugurated Norman Foster Foundation features innovatively designed pavilion for events and exhibitions
June 19, 2017
The Norman Foster Foundation, which officially opened its headquarters in a heritage-listed residential Palace by Joaquín Saldaña in Madrid on 1 June, has opened a new pavilion in its courtyard that will show a changing display of objects and images that have, over the years, been personal references for Foster. The flexible space will also be the setting for talks and discussion groups, and features a façade that can open to the courtyard for outdoor events.
The new building resolves the irregular geometry of the outdoor area with a roof shaped like the wing of an aircraft. This is supported by a hidden steel structure cantilevered over a structural glass façade without any visible means of support so the roof seems to float over it. The result is an architecture which seeks the ephemeral qualities of light, lightness and reflections. Elements are reduced to an essential minimum with a mirrored ceiling and fascia which further dissolves the volume of space to emphasise its contents.
The courtyard and entrance façade of the pavilion is shaded by a canopy created by the Spanish artist Cristina Iglesias. This work, The Ionosphere (A Place of Silent Storms), is composed of interlocking light carbon fibre panels with patterns generated from a text taken from Arthur C. Clarke's The Fountains of Paradise. It frames the view of the court from the pavilion as well as bathing it in dappled shade.
For further information explore the project here.
Video: The Pavilion
Video: The Pavilion | Timelapse Construction