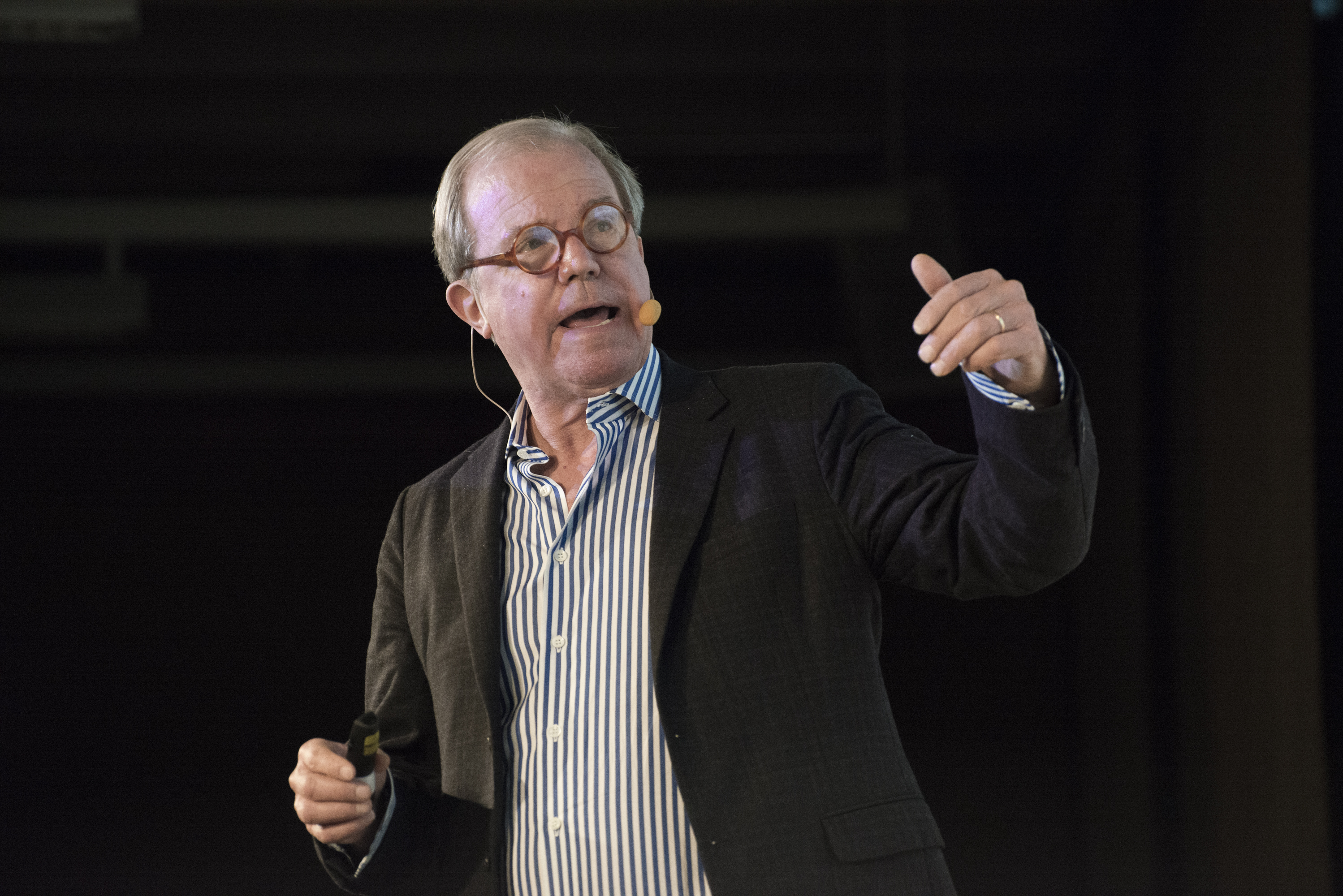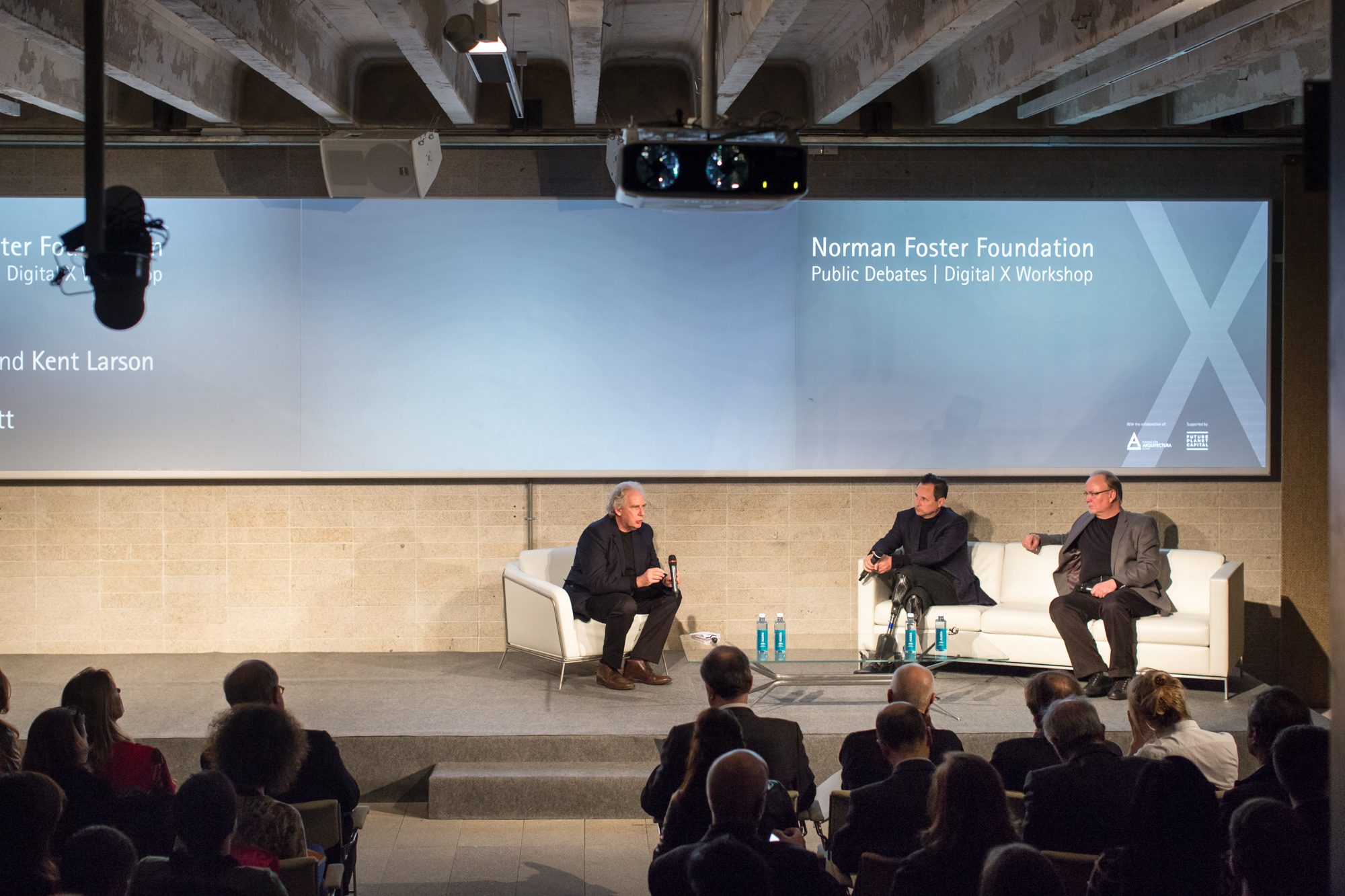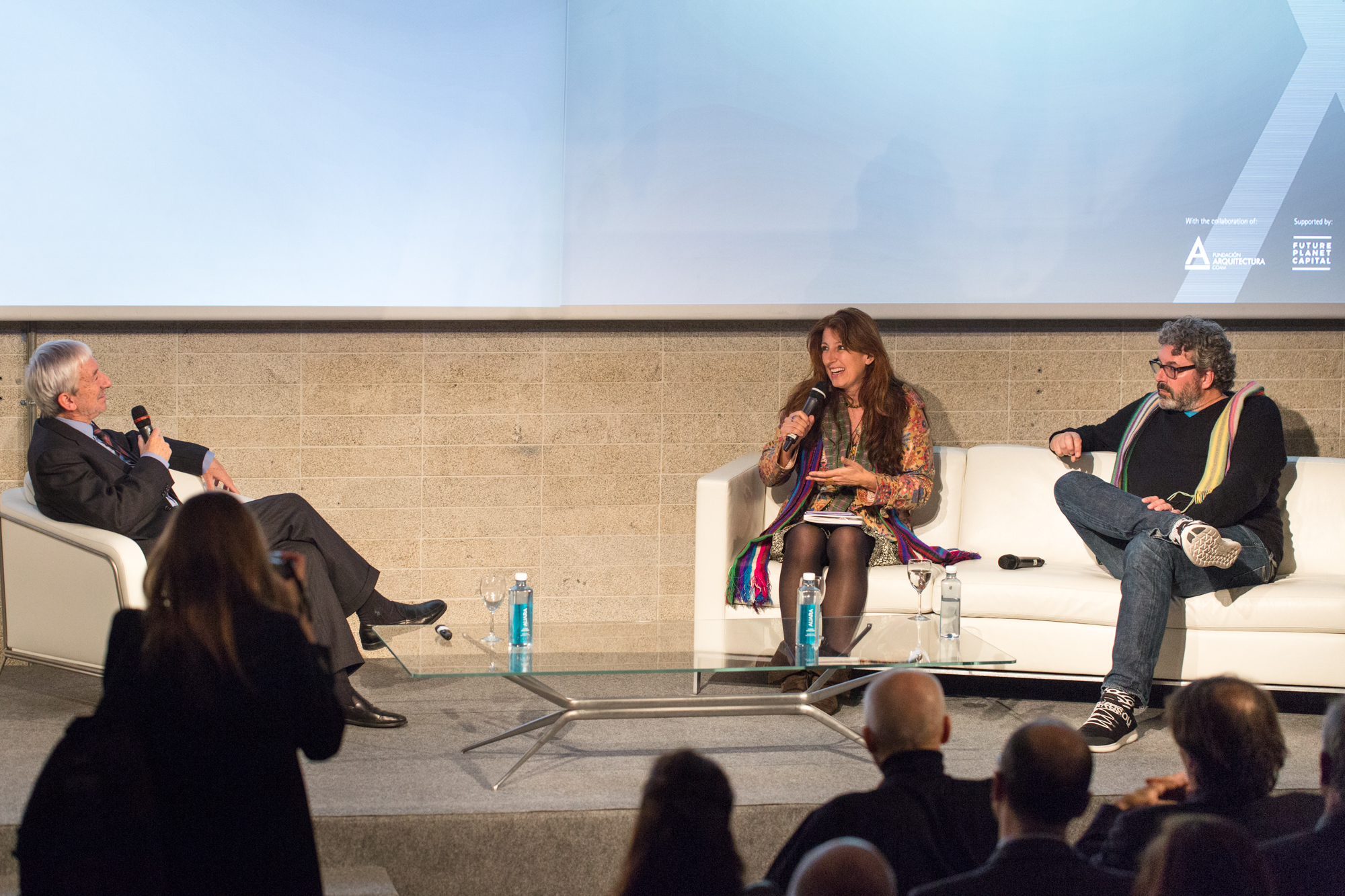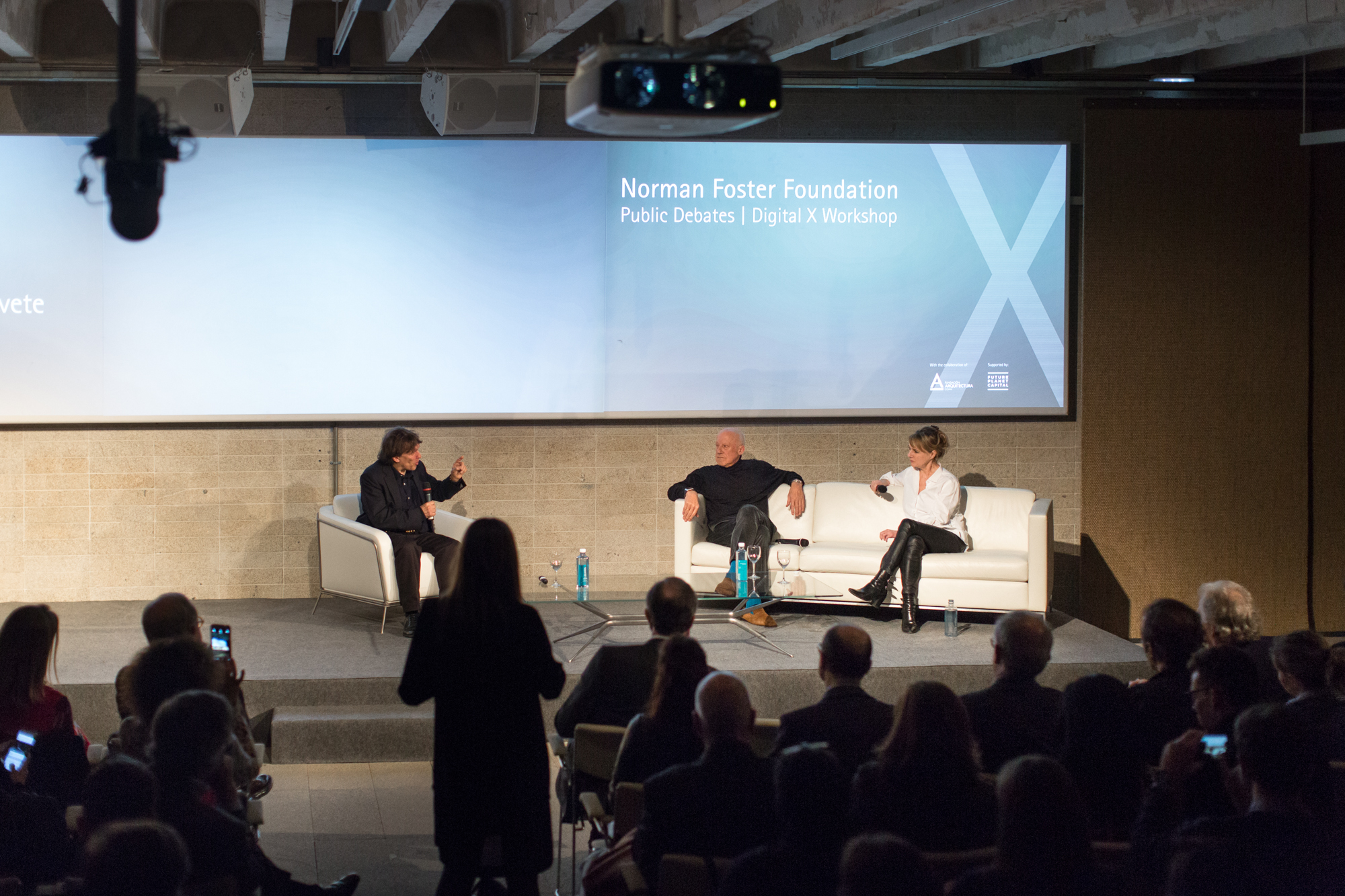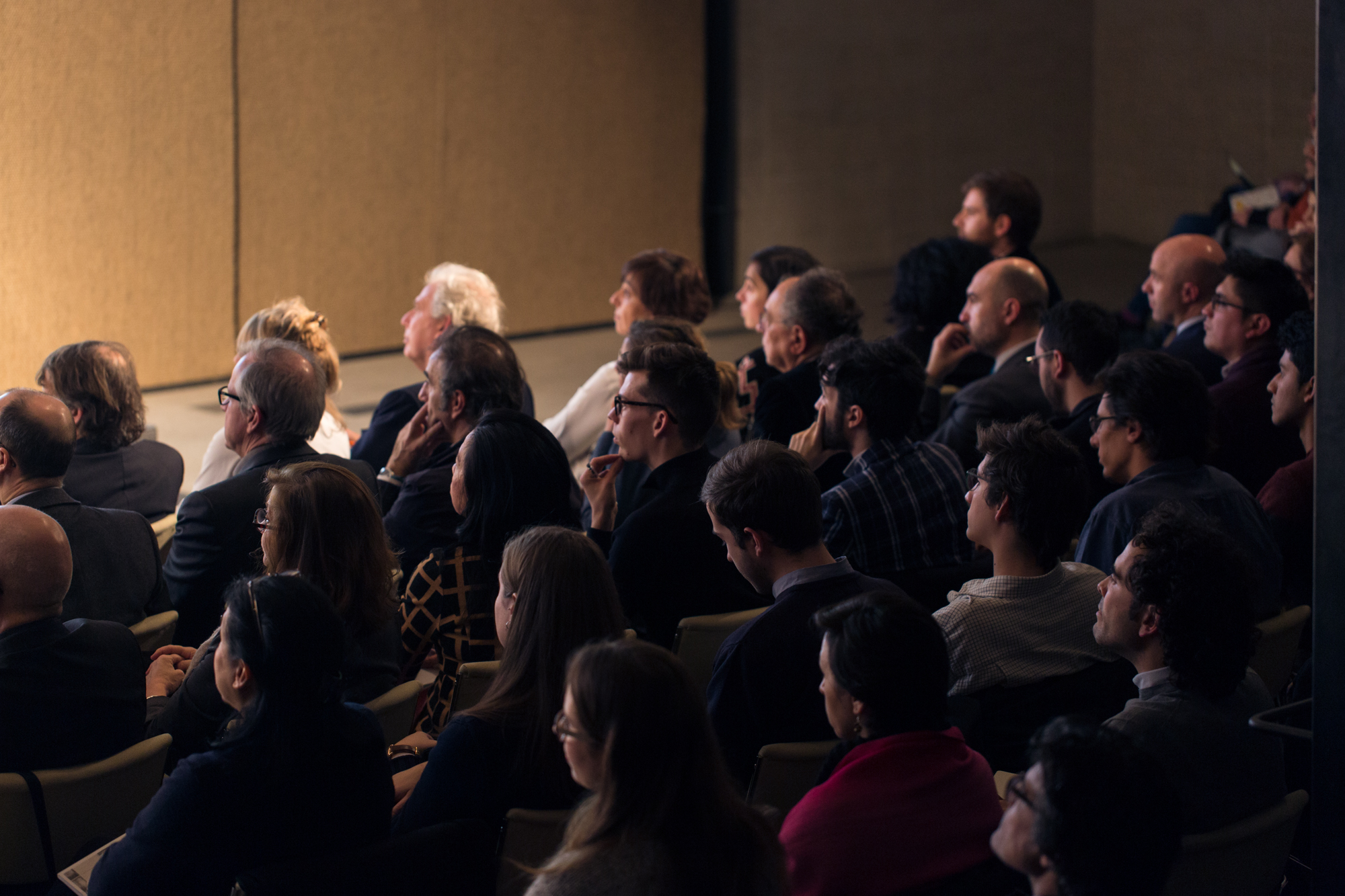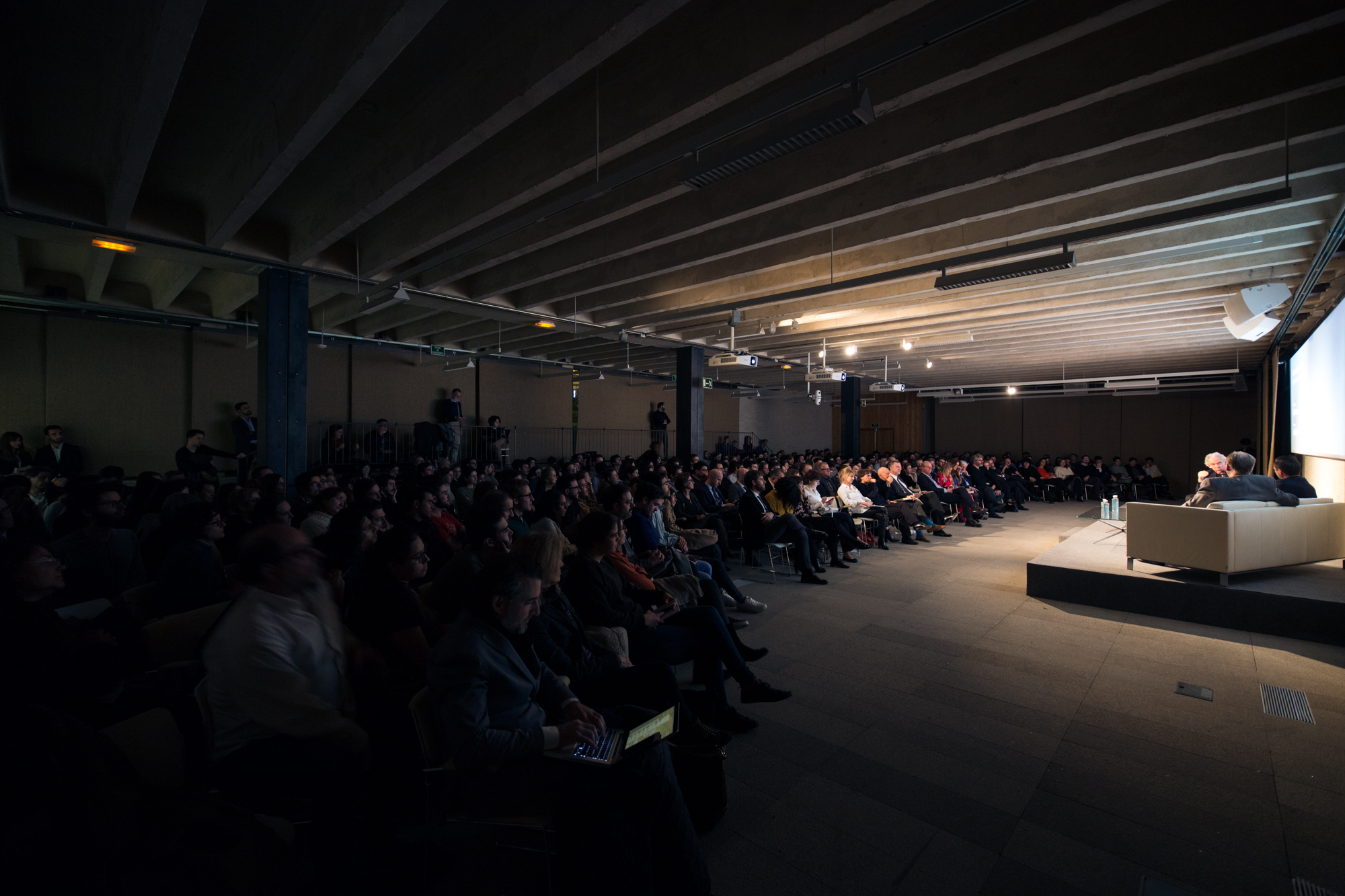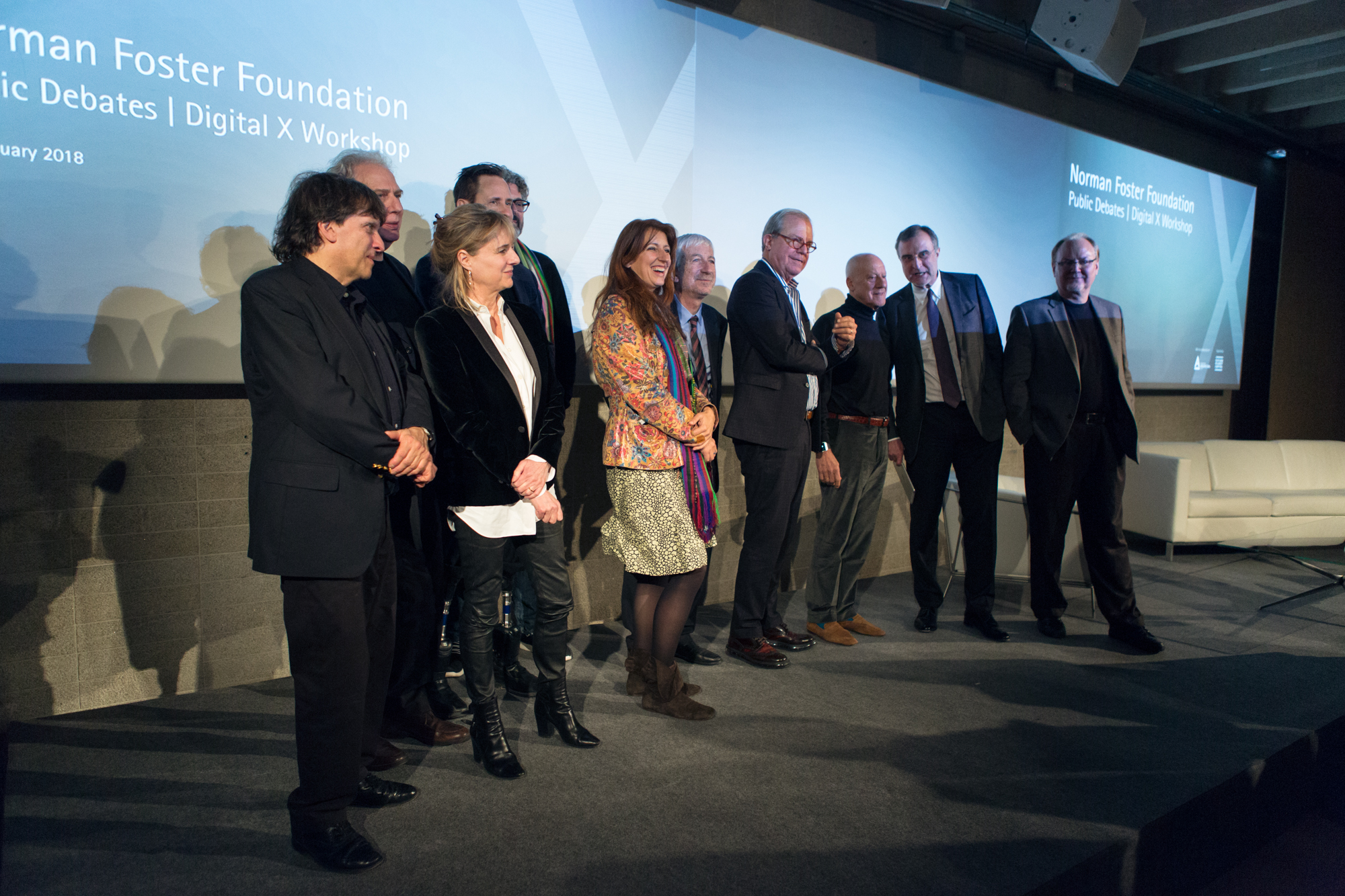 Digital X Workshop – Public Debates
December 27, 2017
The first Norman Foster Foundation Digital X Workshop explored the kinship of Architecture and the Digital World in a week-long event hosted in the Madrid headquarters of the Norman Foster Foundation.
What happens when the natural world and the artificial world become one and the same? How does society change when direct brain communication occurs among humans, and between humans and machines? The workshop focused on this kinship, that of architecture and the digital world, how the two play together now, and how they will change the world together, going forward, discussing things that, outrageous today, will be commonplace tomorrow.
The Digital X Workshop included a series of public debates, free and open to the public.
· Keynote by Nicholas Negroponte
· Dialogue between Hugh Herr and Kent Larson, moderated by Ricky Burdett
· Dialogue between Greg Lynn and Benedetta Tagliabue,  moderated by Luis Fernández-Galiano
· Dialogue between Norman Foster and Amanda Levete, moderated by Jonathan Glancey
Watch now here.