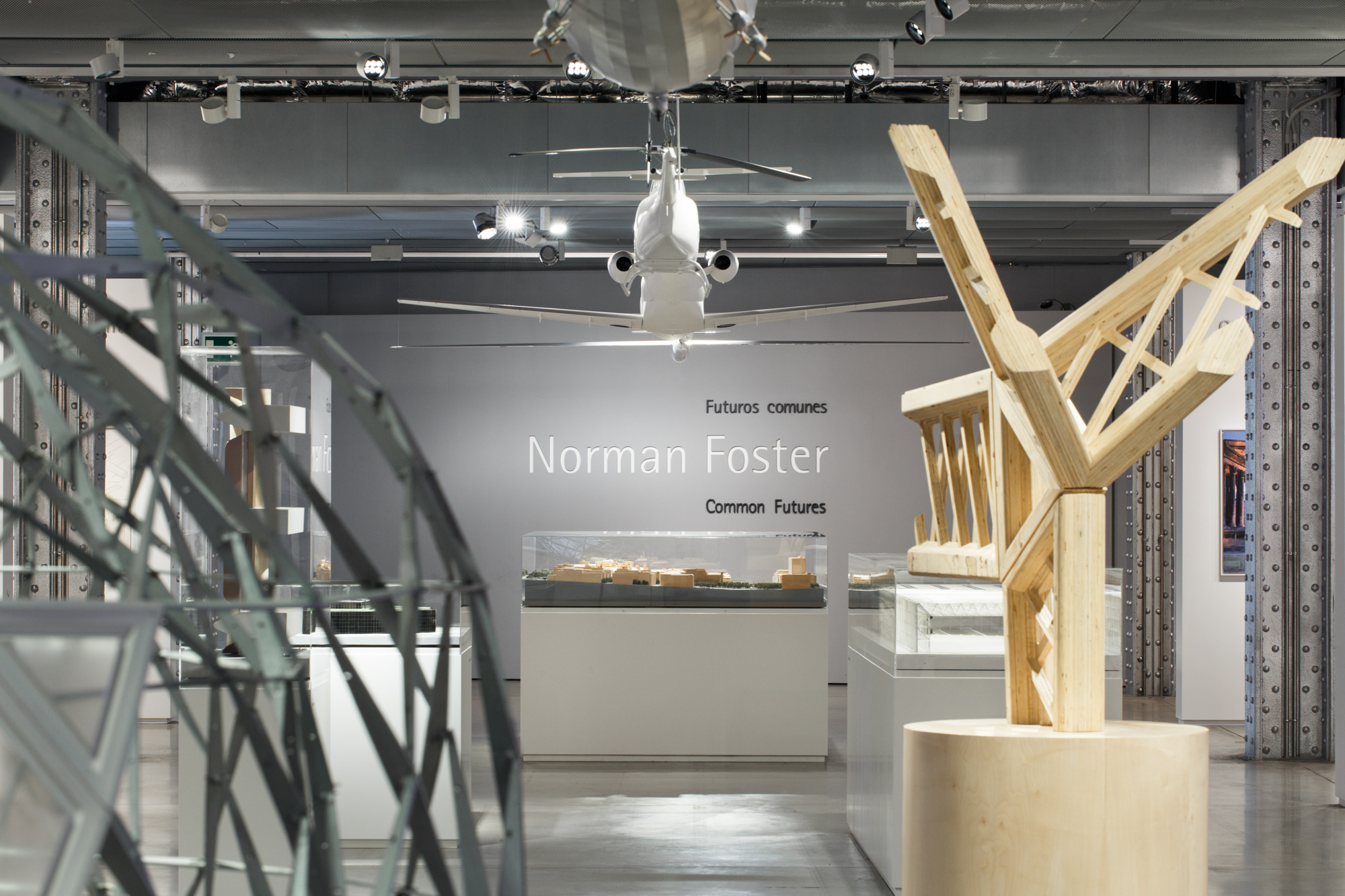 Norman Foster—'Common Futures' exhibition
October 6, 2017
A glimpse into the future, without leaving behind the past, is the main objective of the exhibition 'Norman Foster. Common Futures' that opened today at Espacio Fundació
n Telef
ó
nica
 and that, along with the Norman Foster Foundation, seeks to define the social side of the British architect's work and show his sources of inspiration.
Gathering more than 30 models, 
160 sketches and different audiovisual works
, the exhibition curated by Luis Ferná
ndez-Galiano, Senior Professor of Projects at the School of Architecture of the Polytechnic University of Madrid (ETSAM)
, establishes a dialogue between tradition and future, emphasising aspects that go beyond Foster's aesthetic and technical expertise, such as sustainability, social awareness, impact on our cities, or technology and innovation. The exhibition will provide an unique common vision that, according to Norman Foster: 'Shows
 the other side of the projects which motivate me, the smaller ones which can make a big difference, in which technology and the social imperative contribute to social purposes such as addressing climate change, improving equality and social welfare, etc. These are recurrent themes throughout my career which continue today'
.
The show will be open to the public until 4 February 2018.