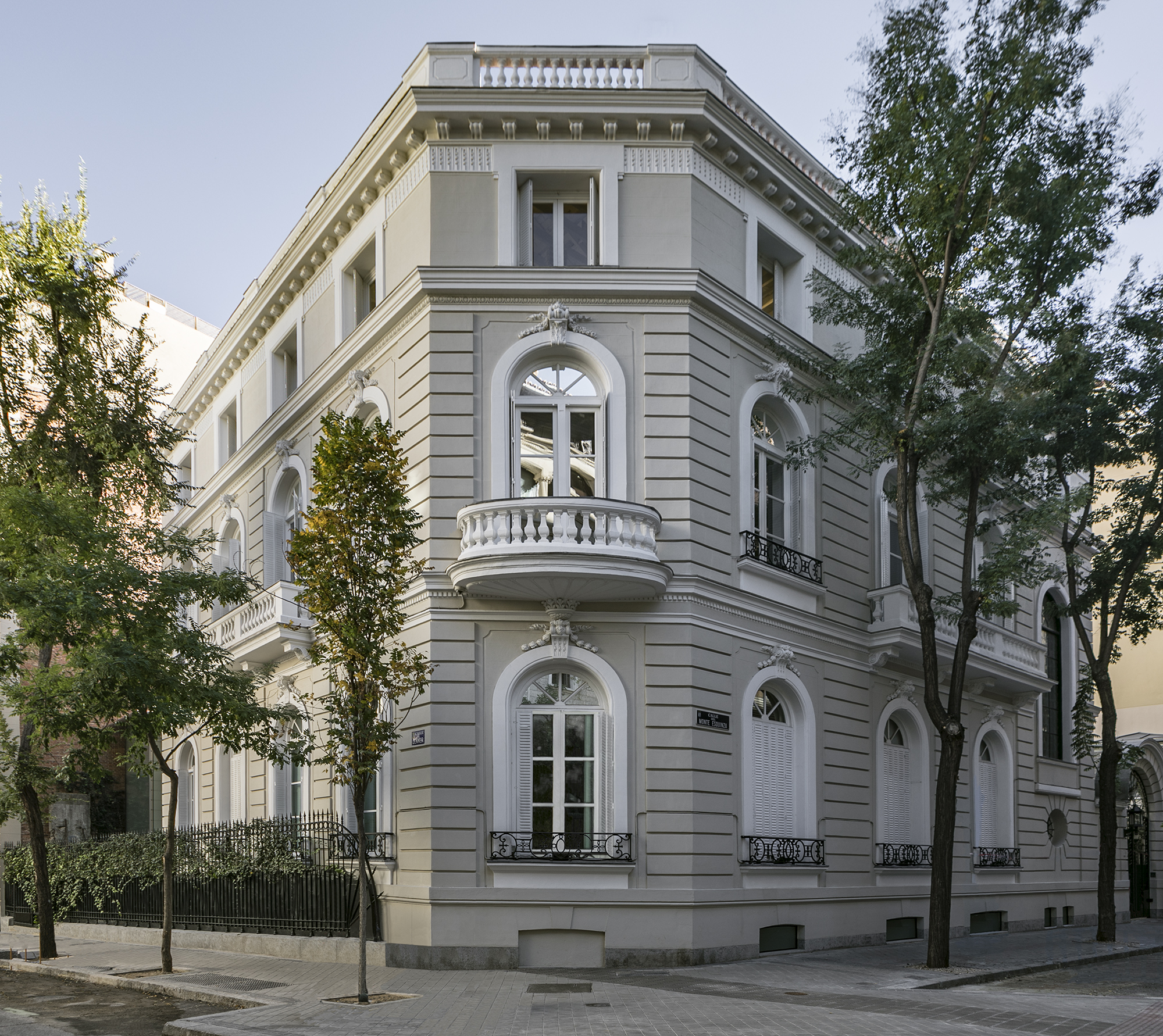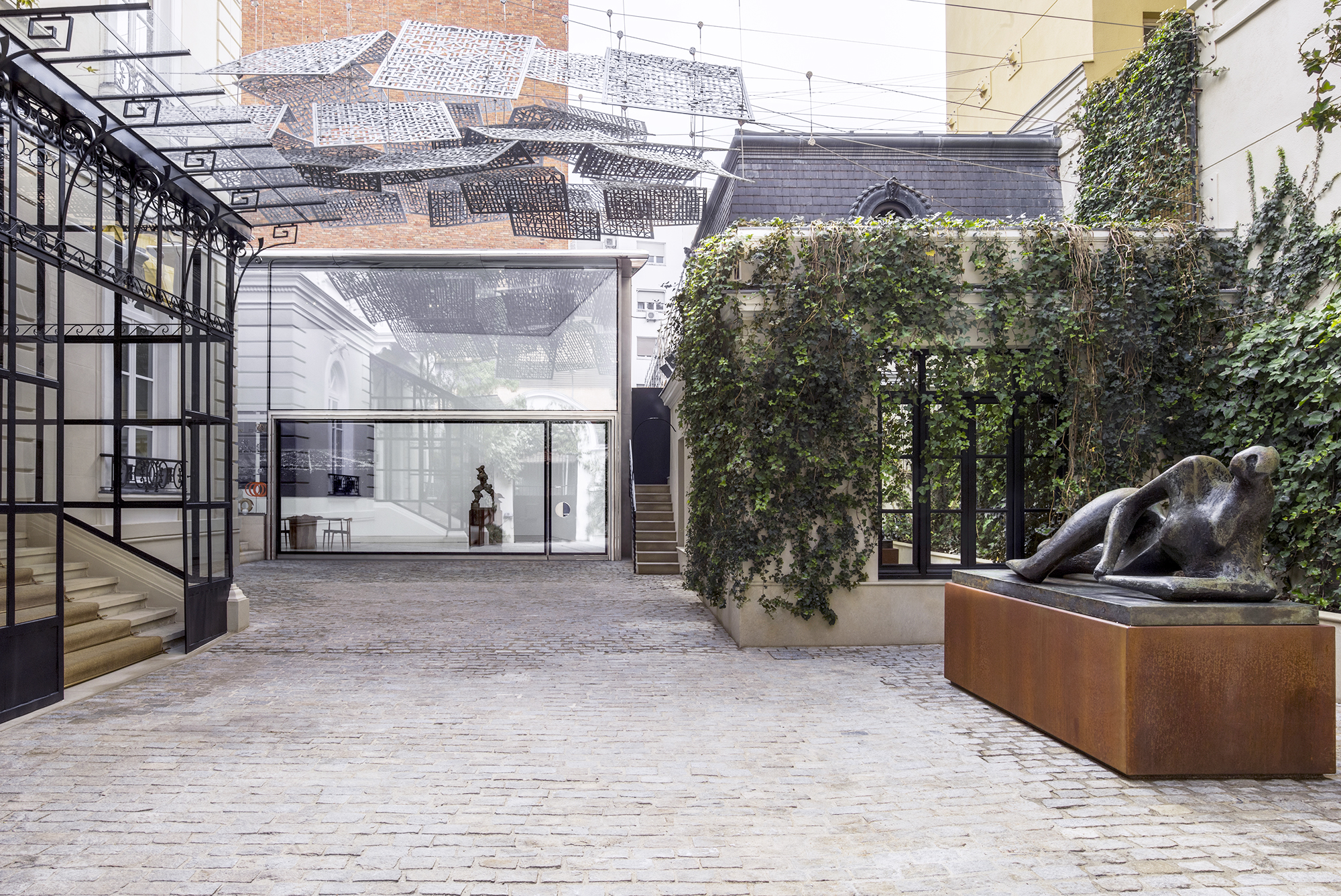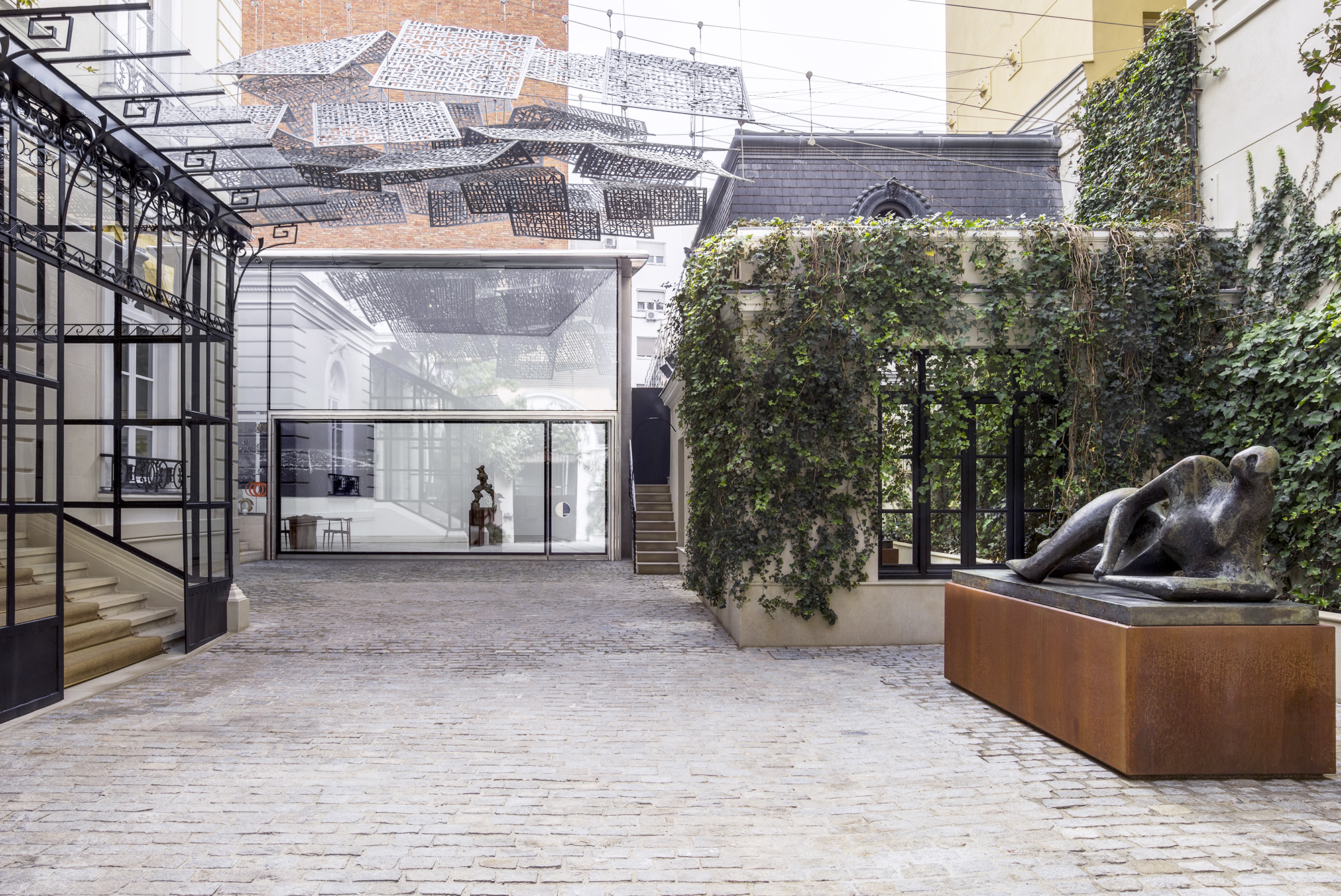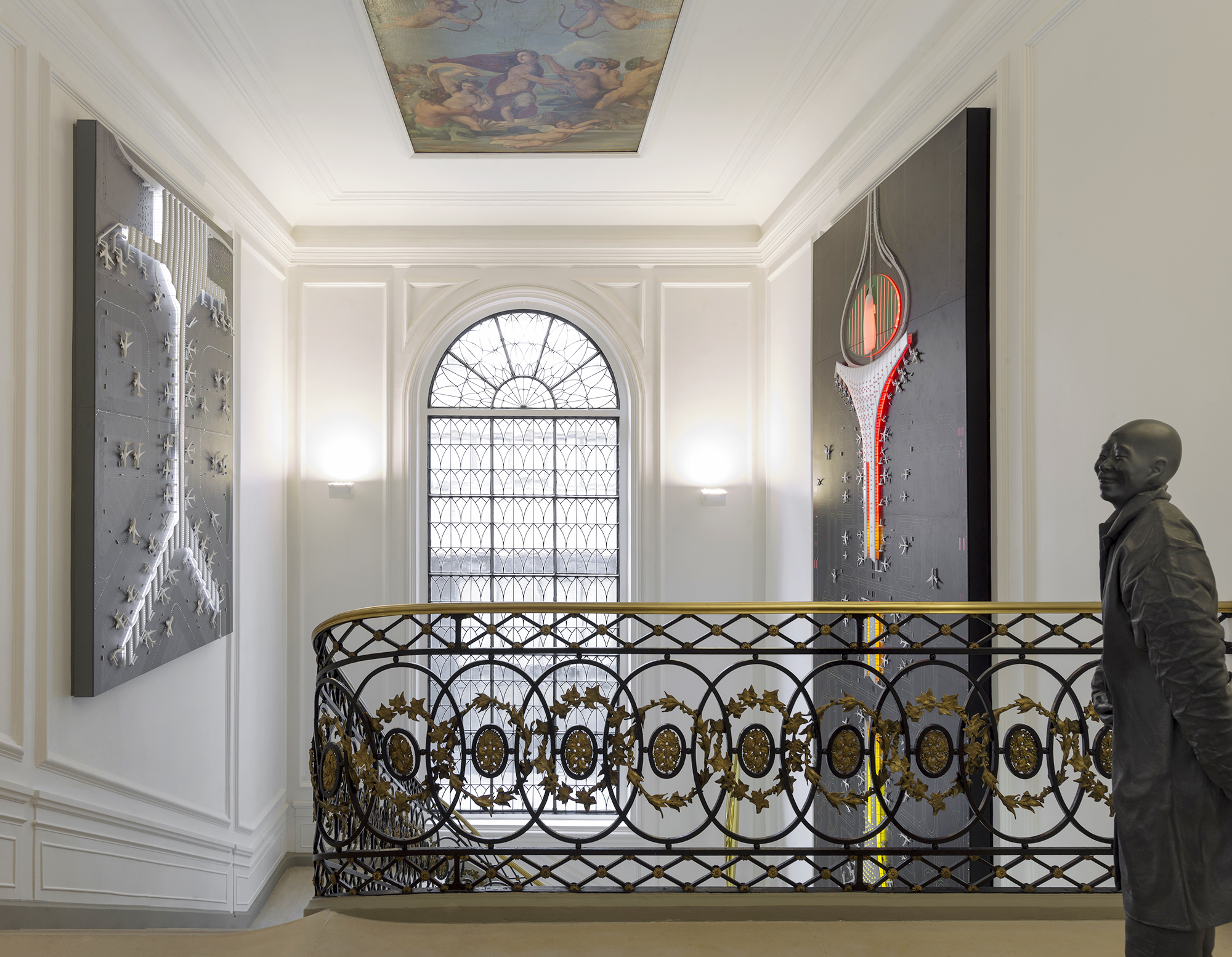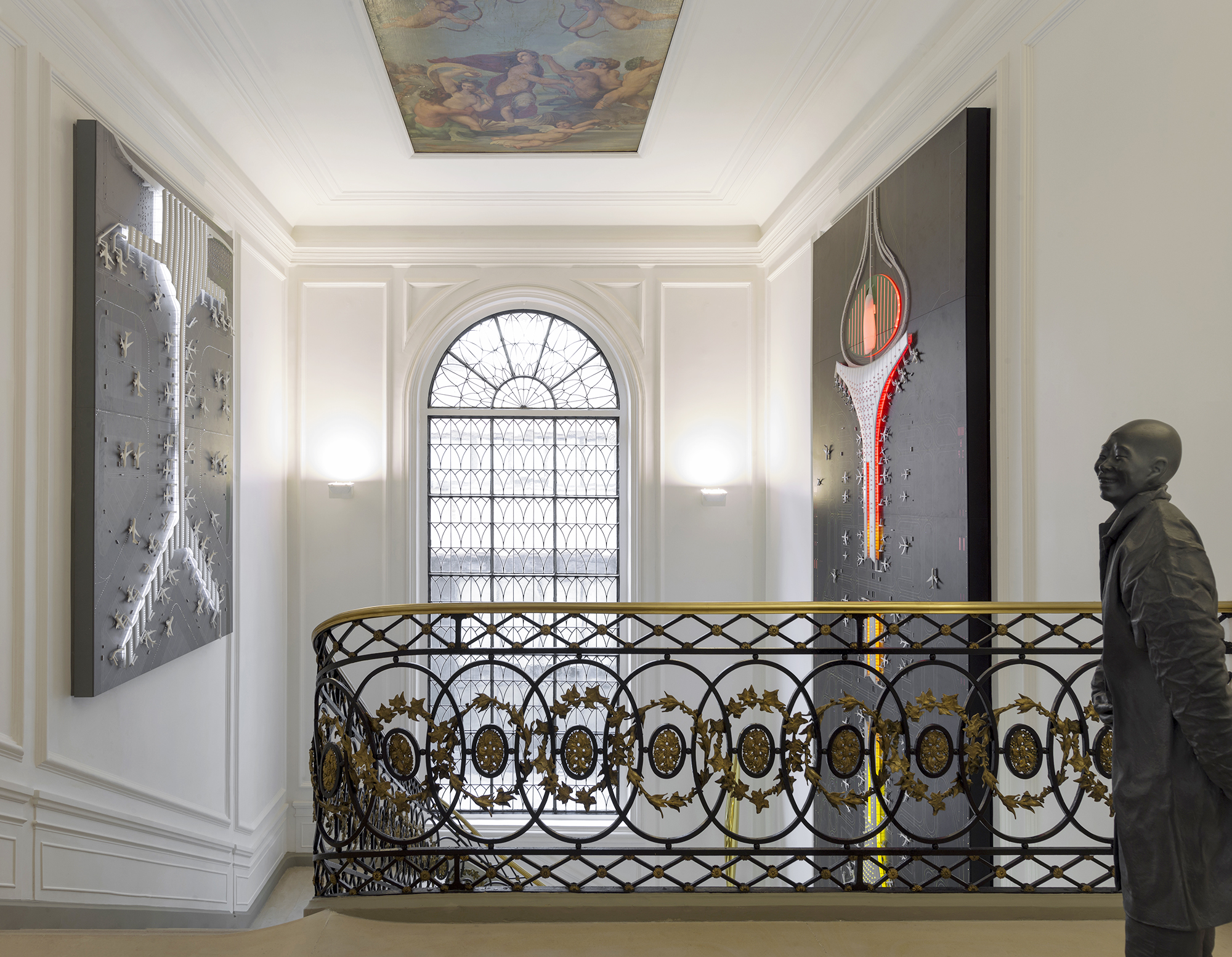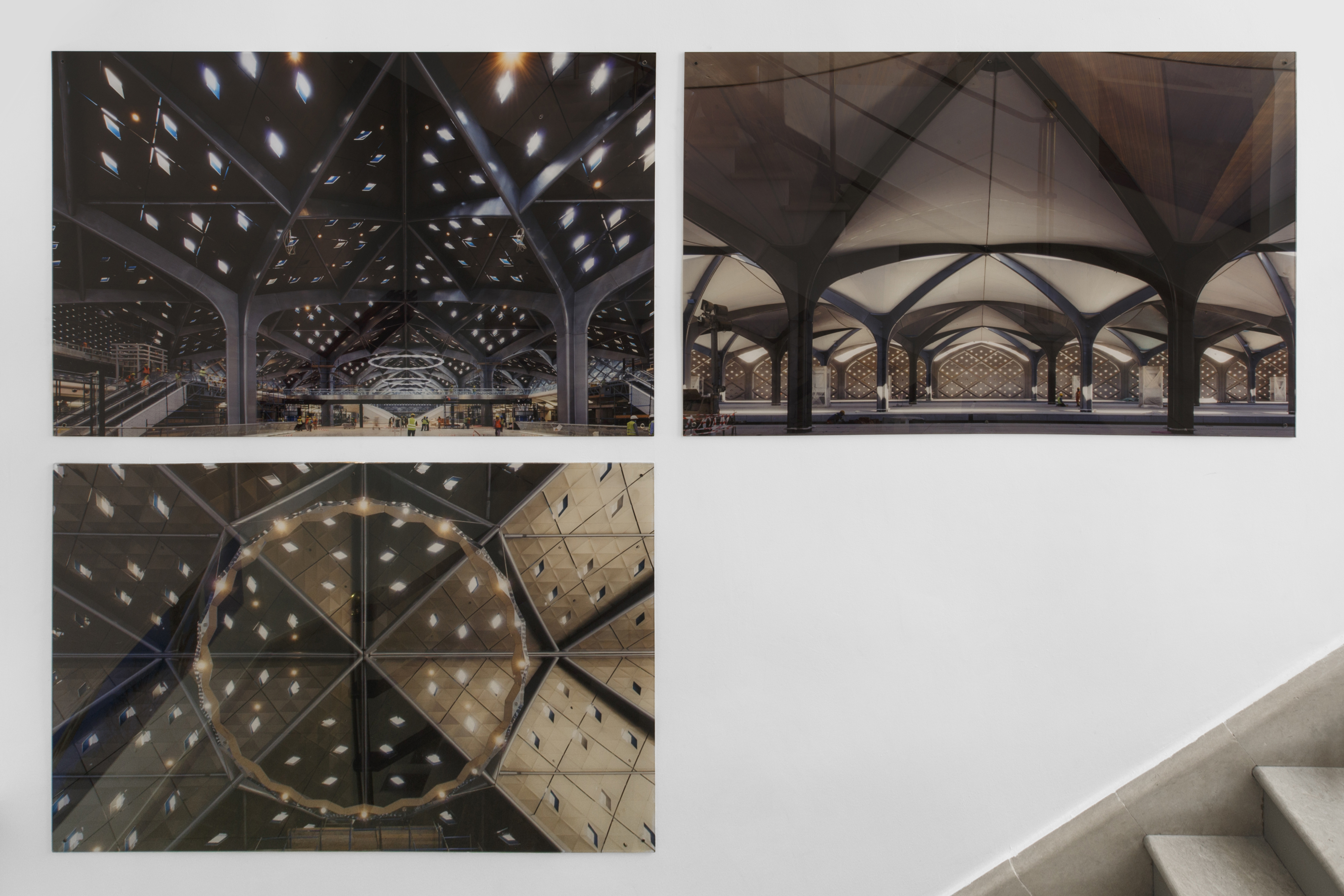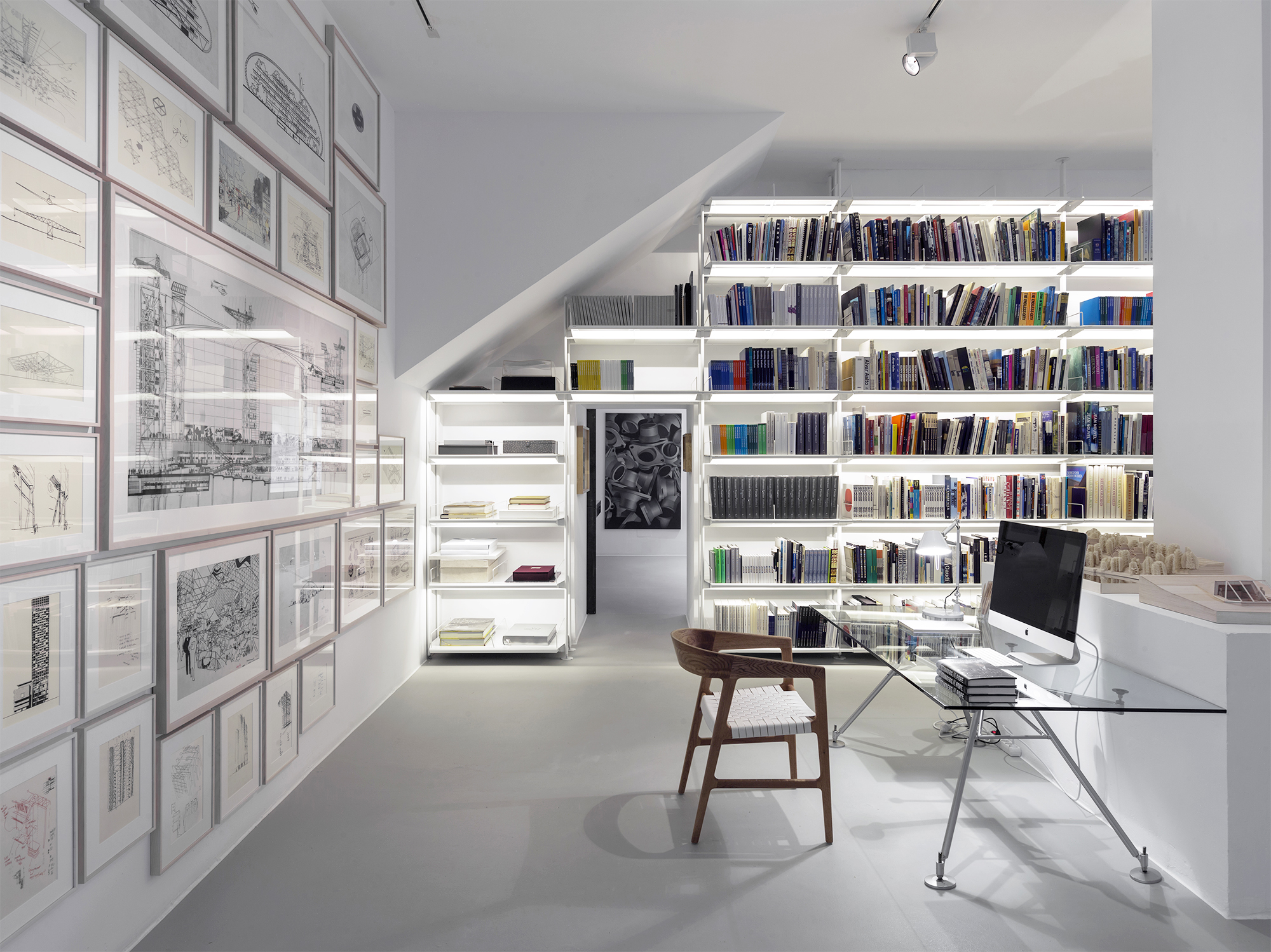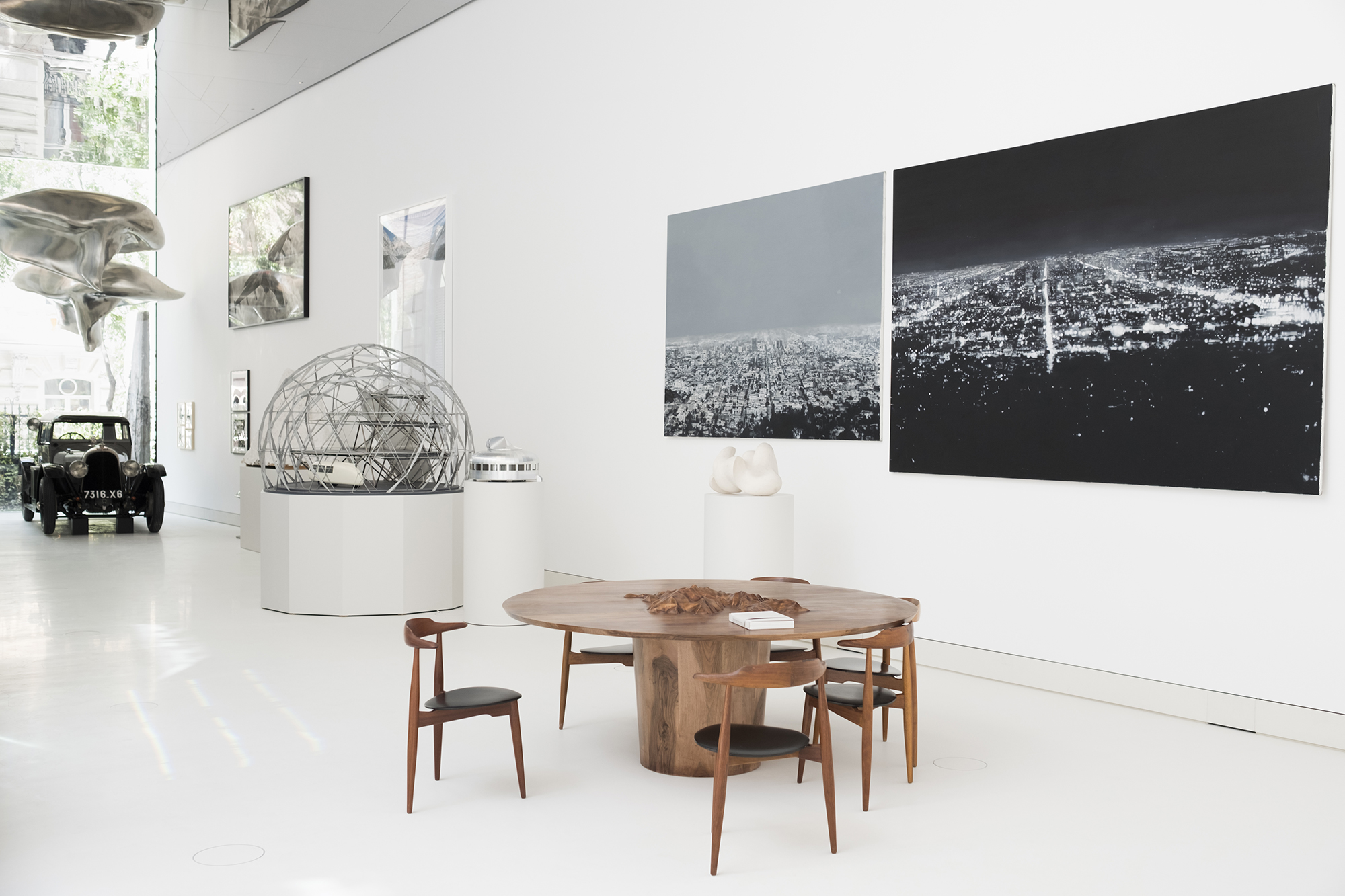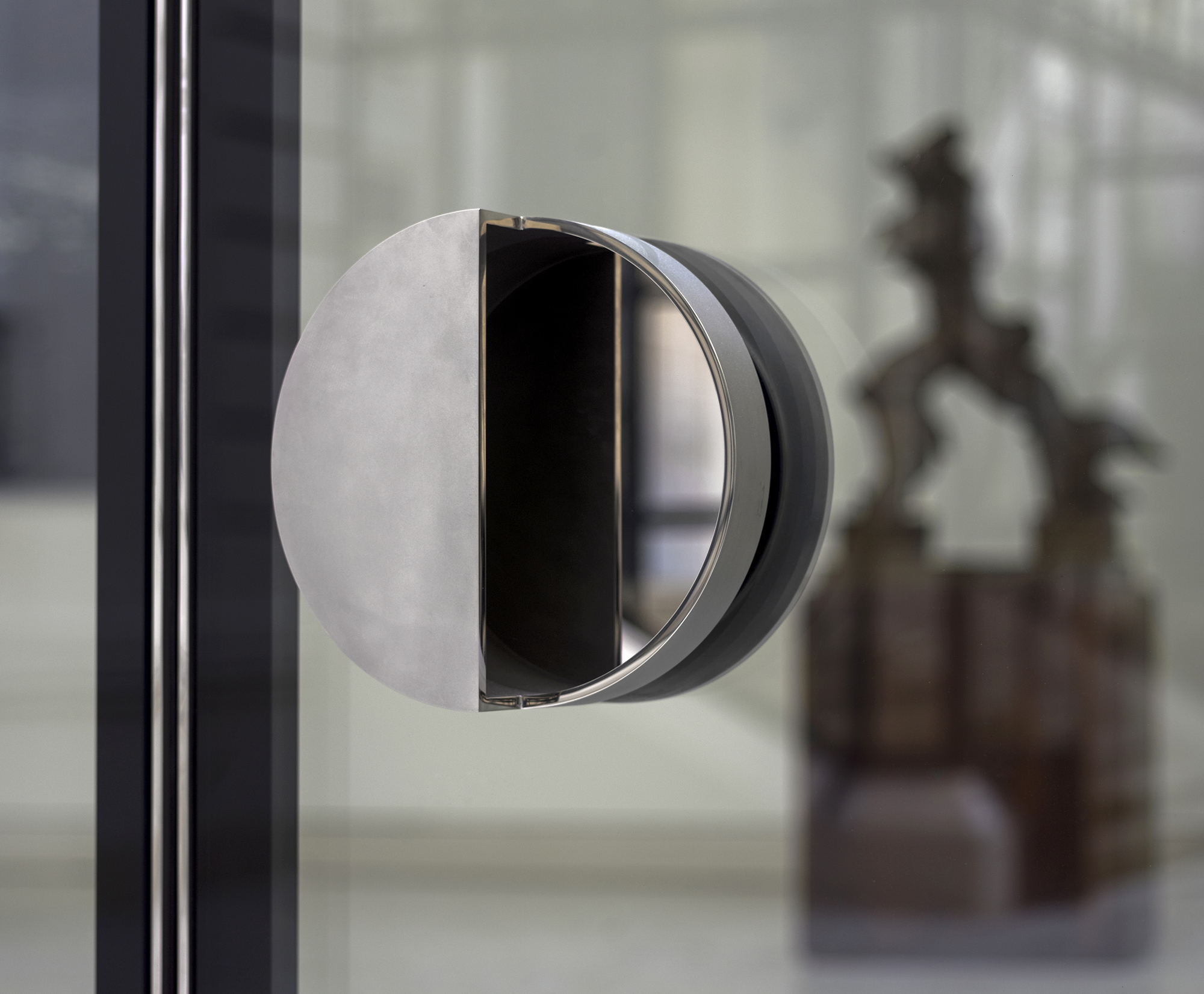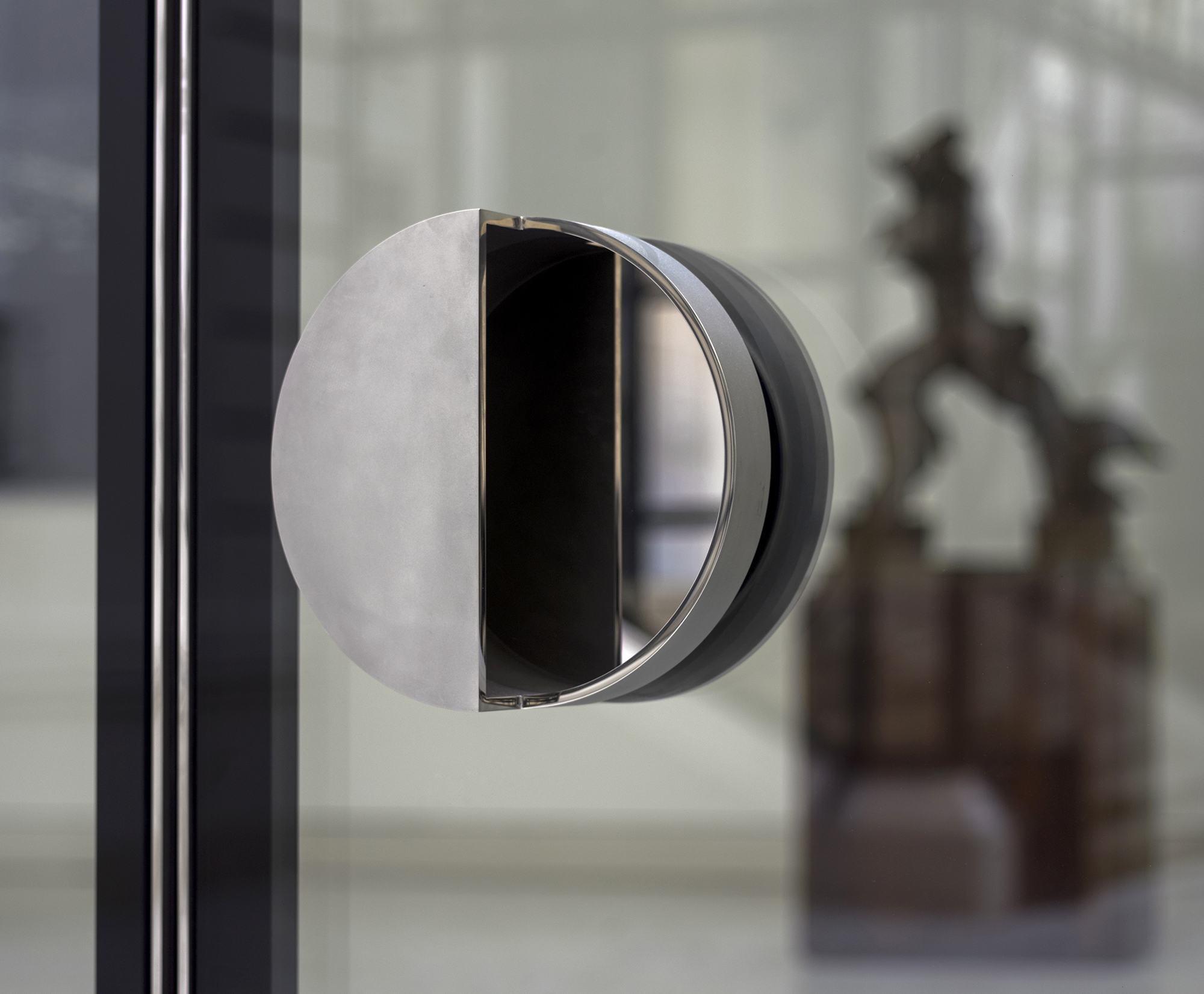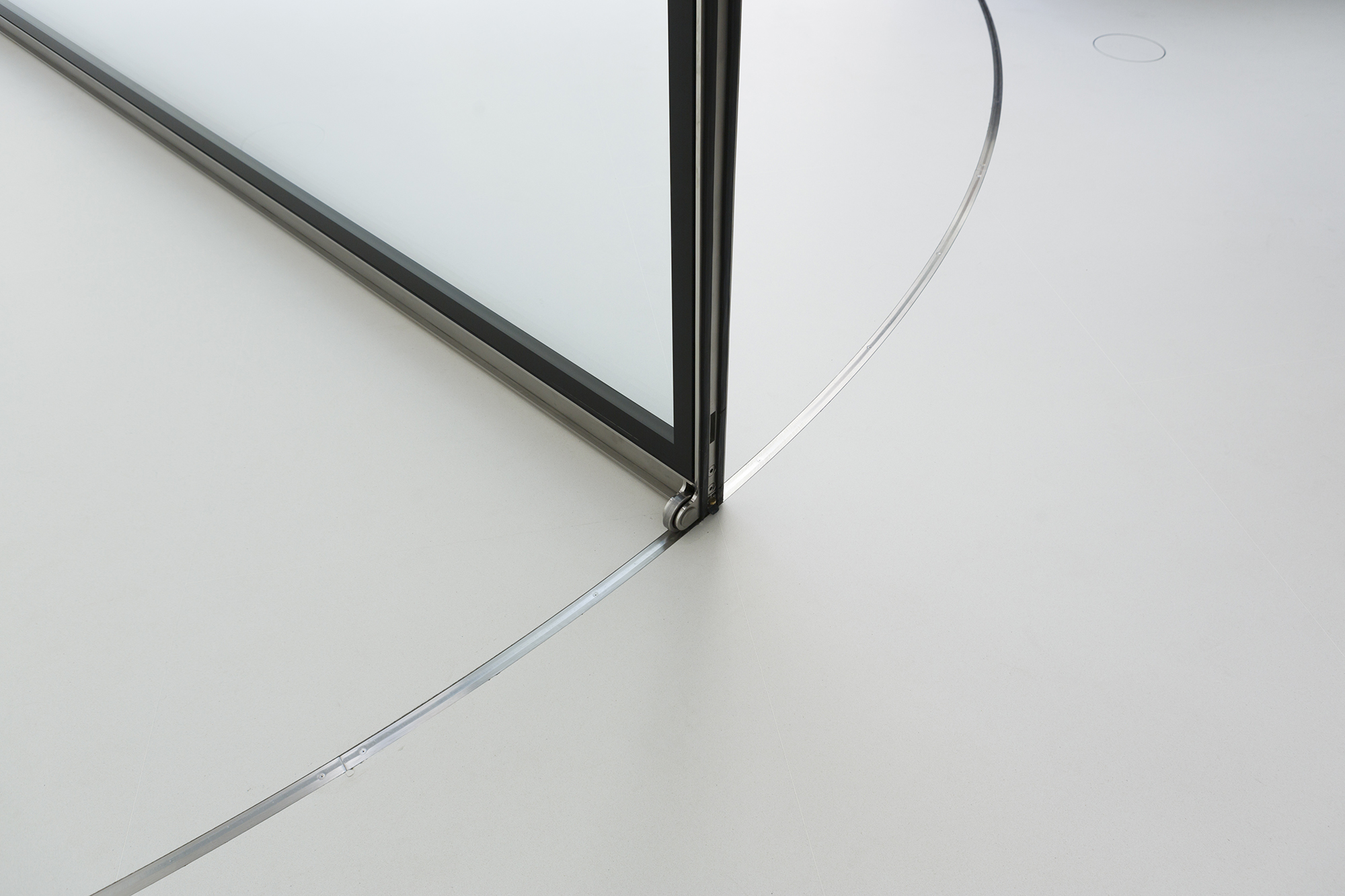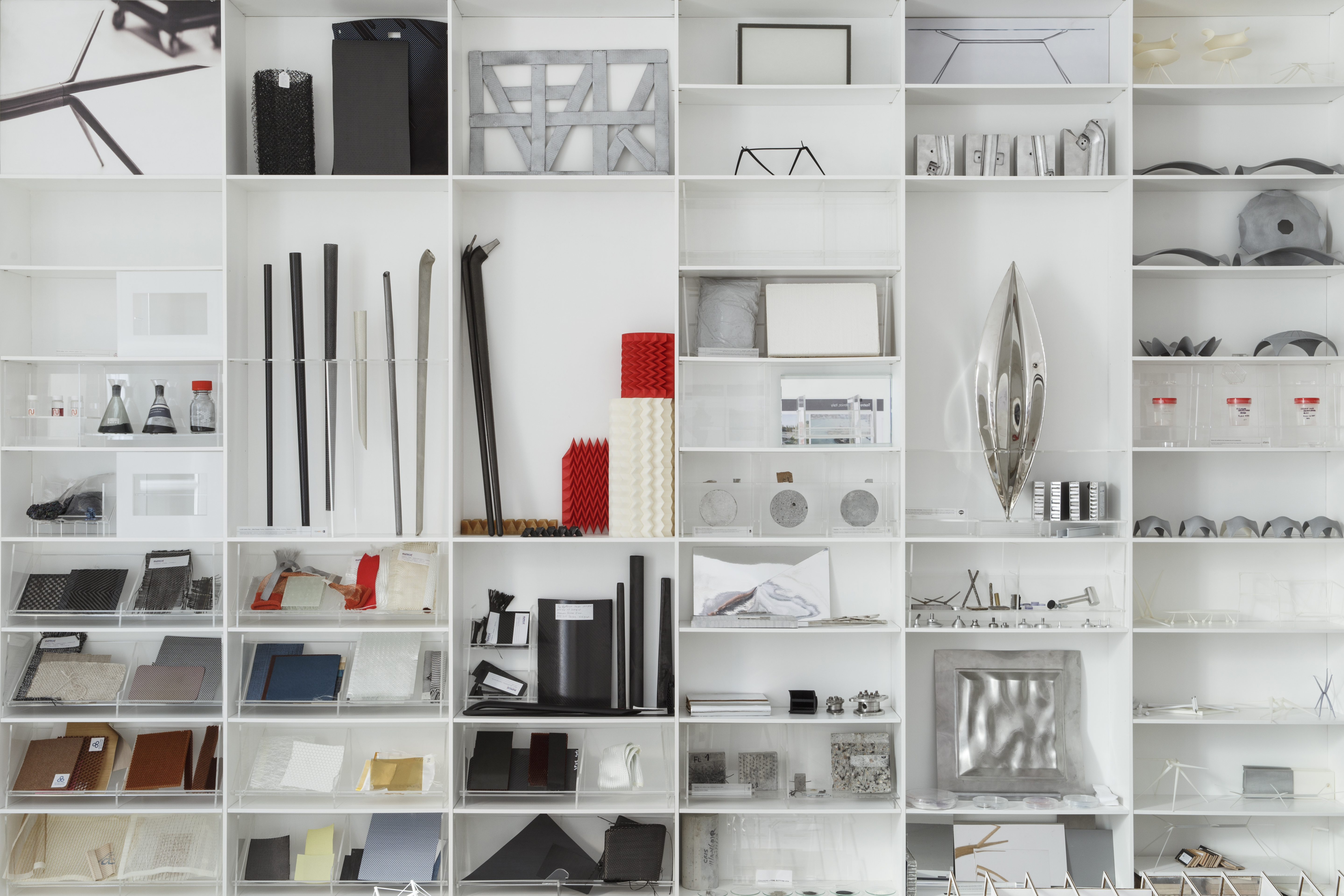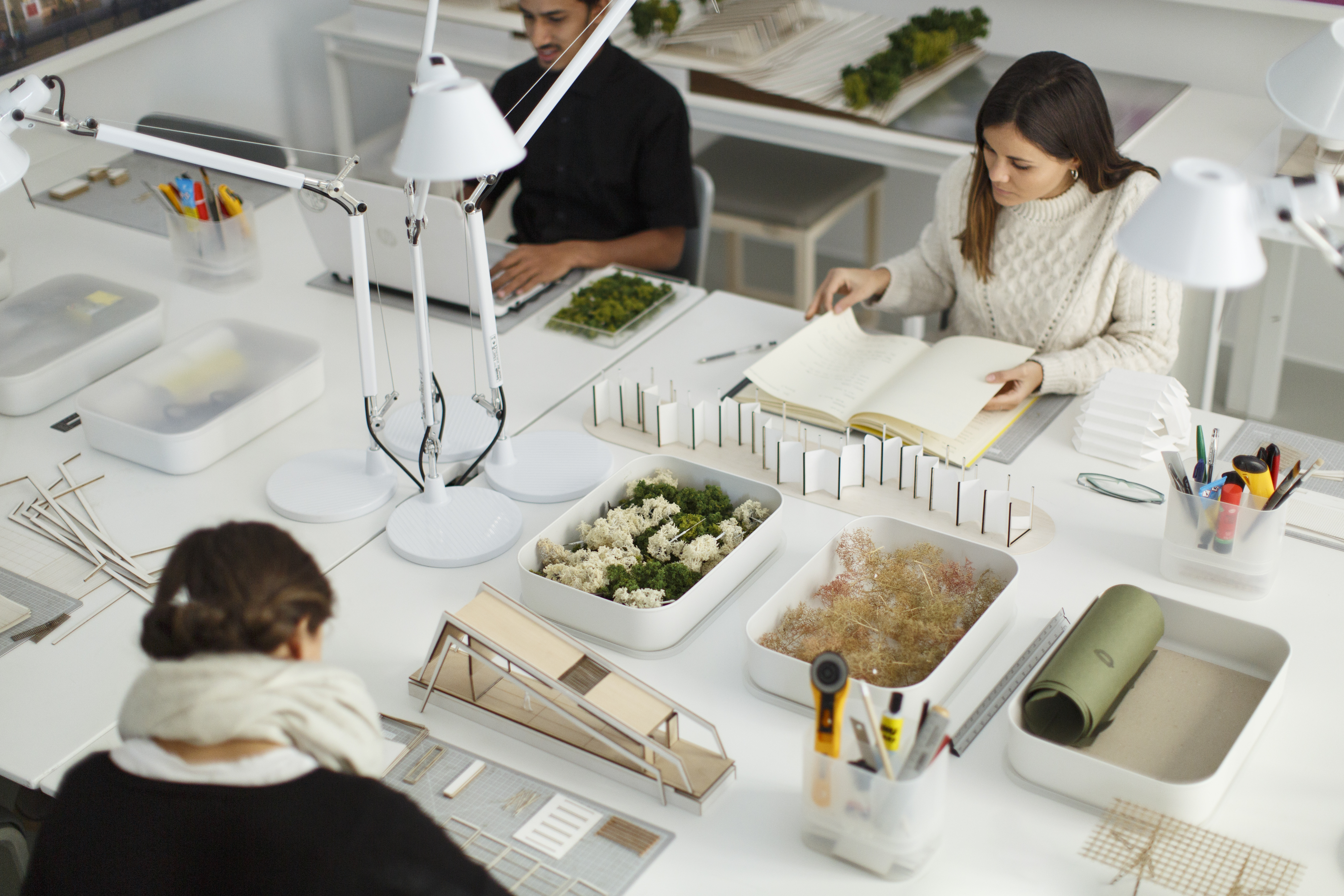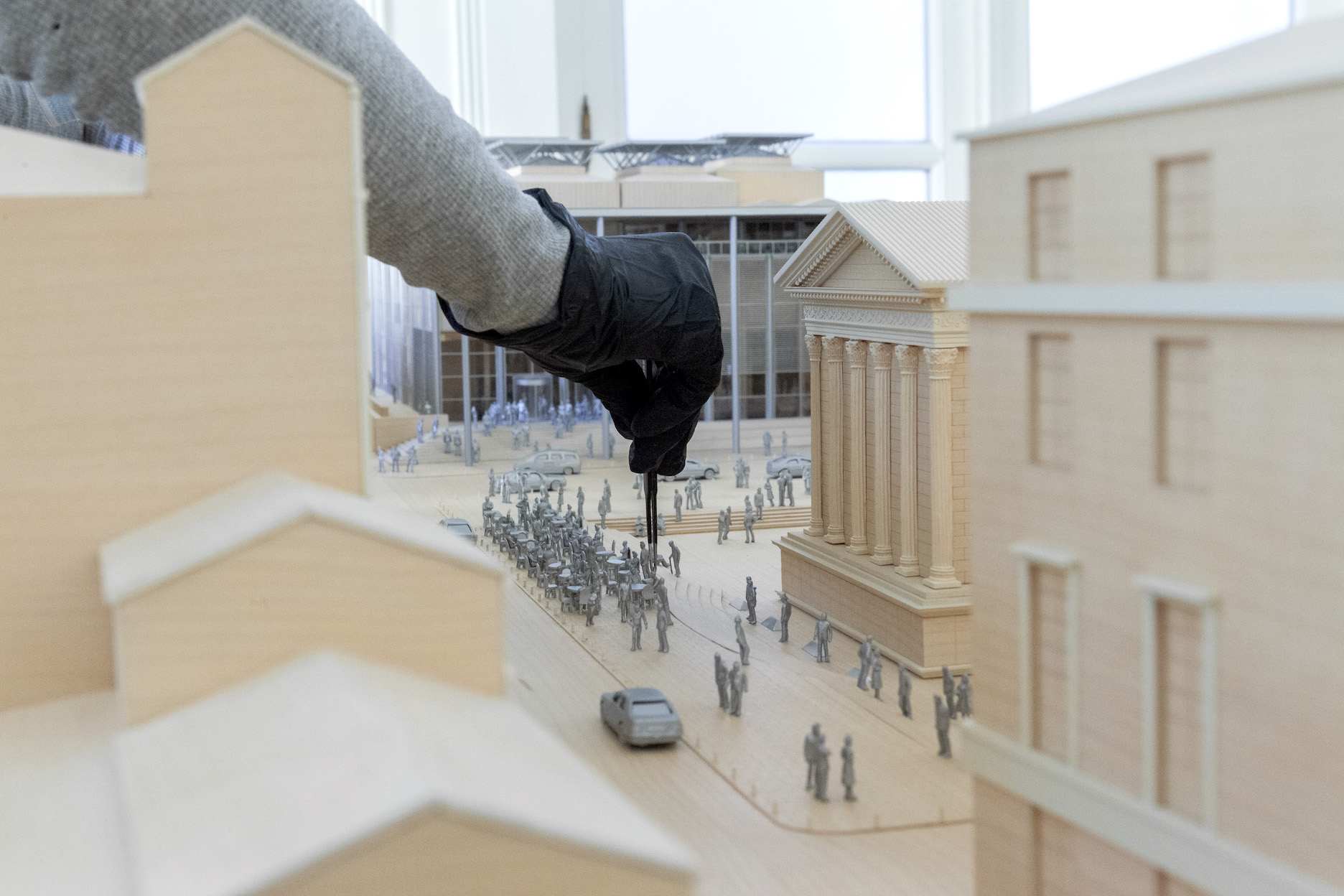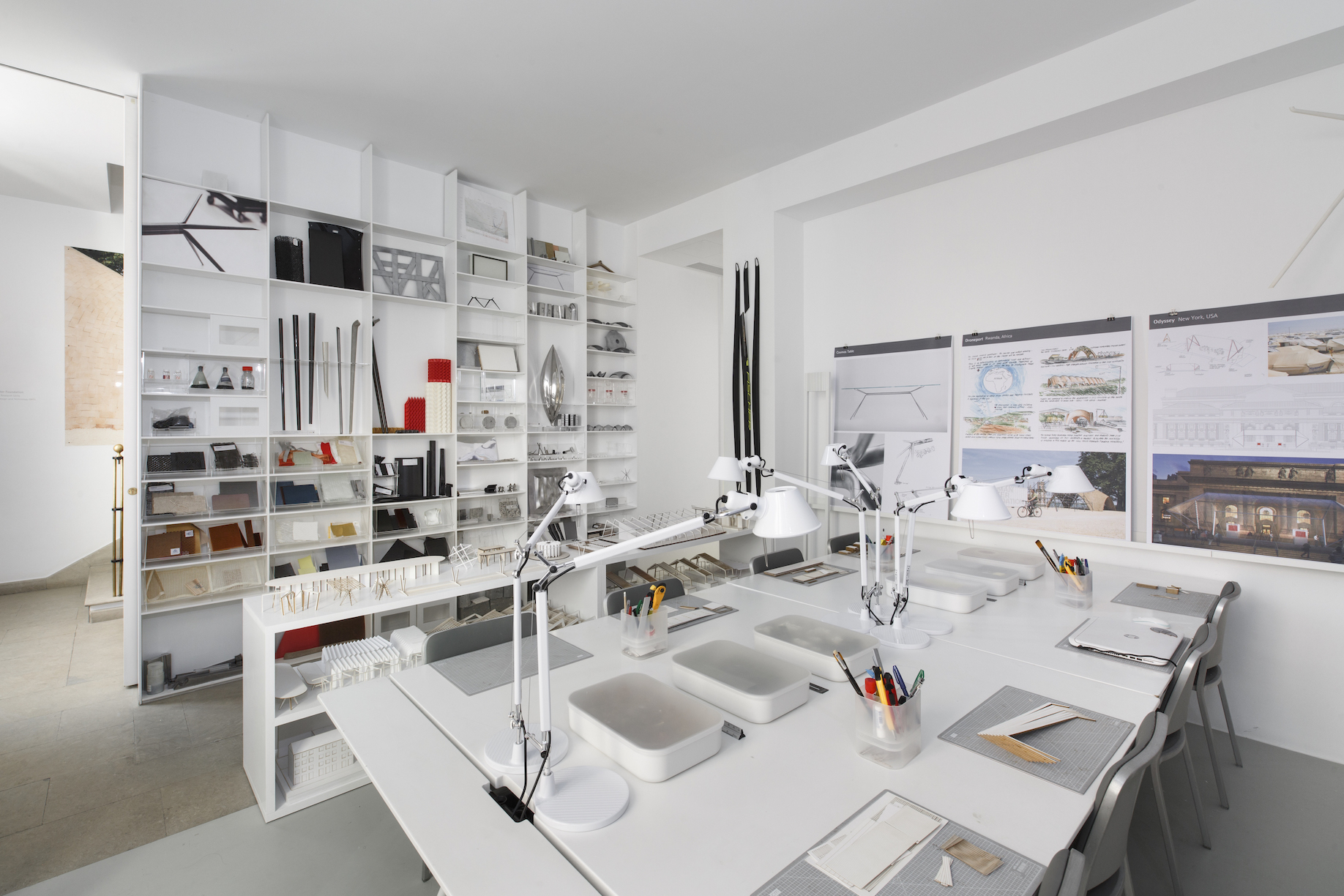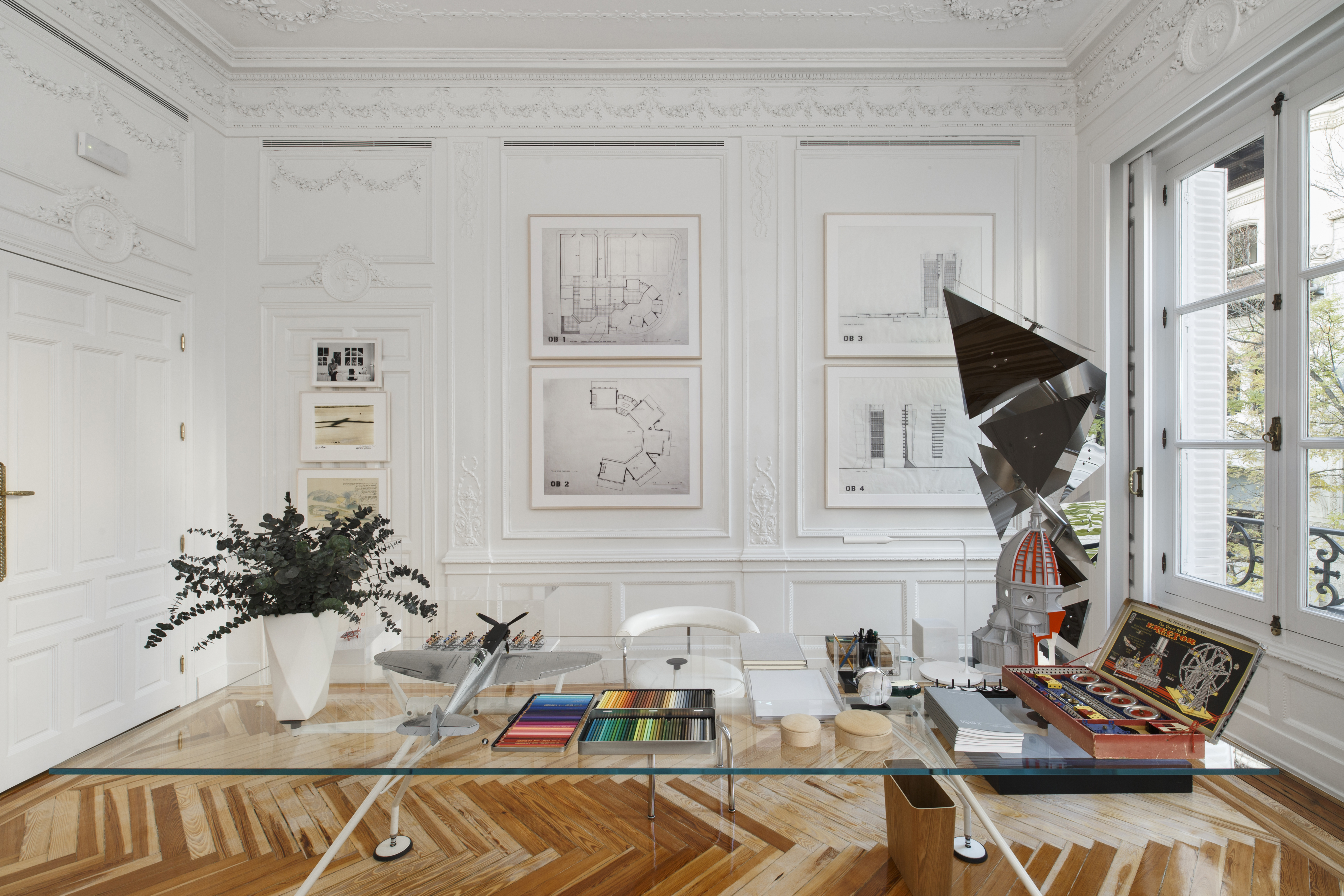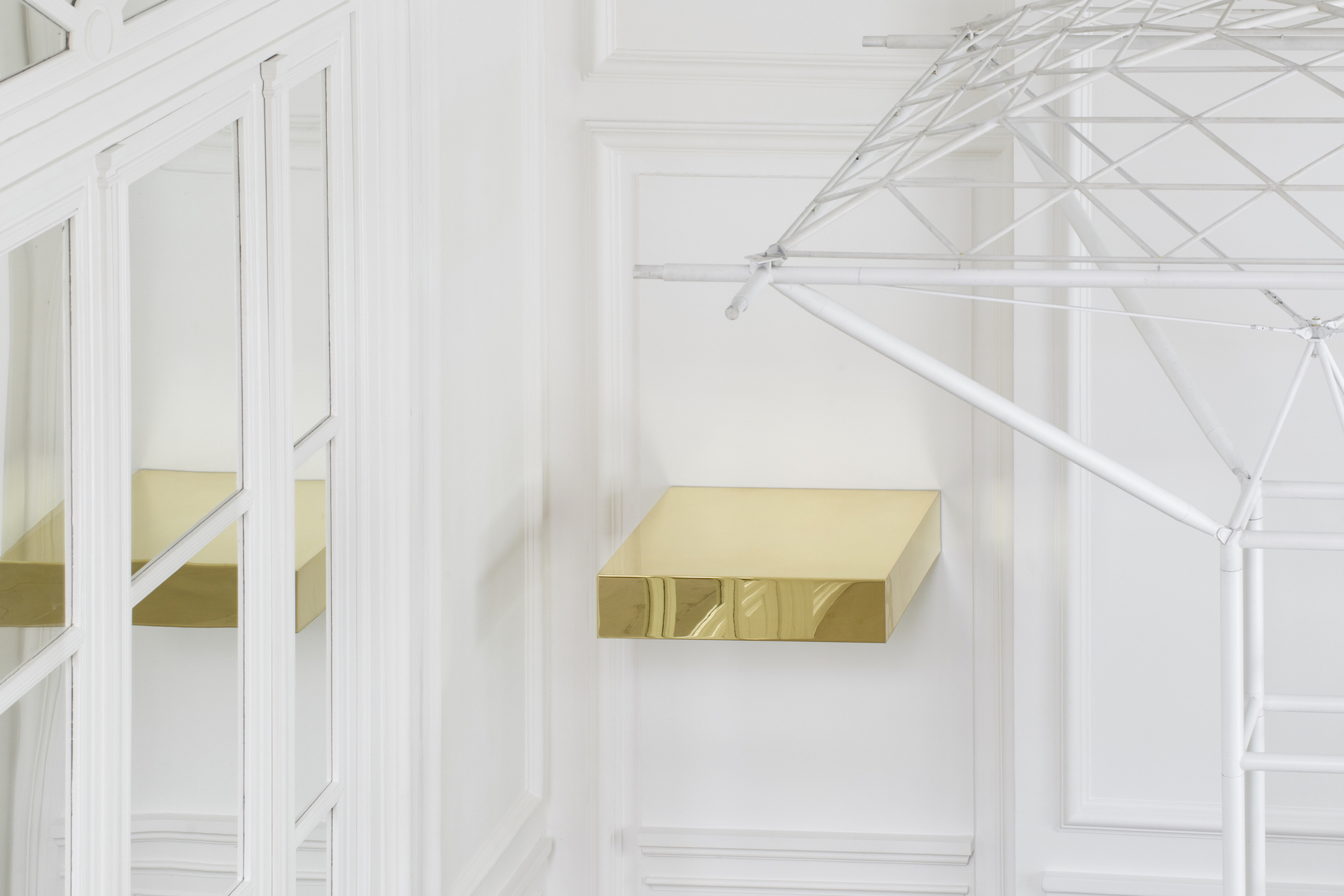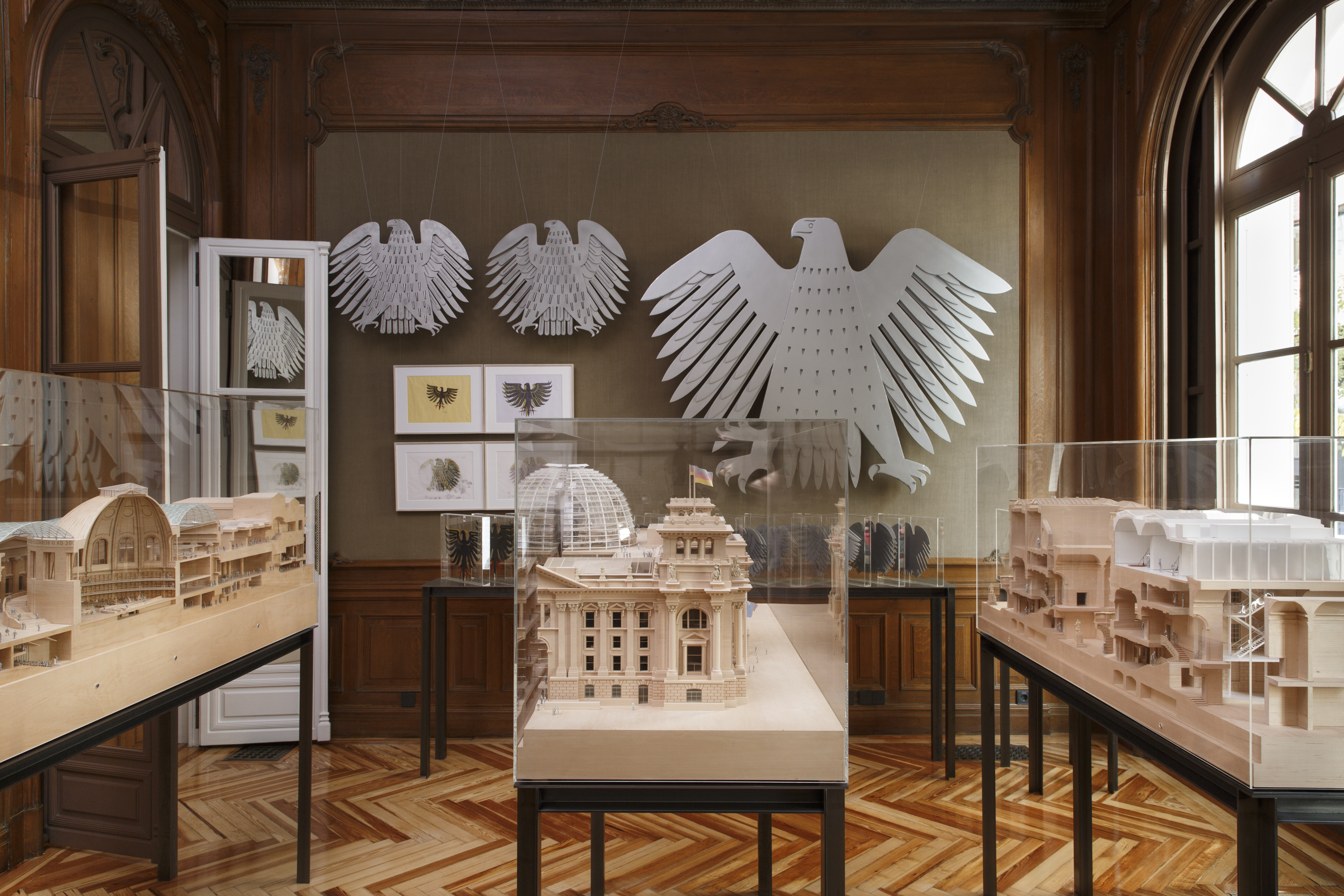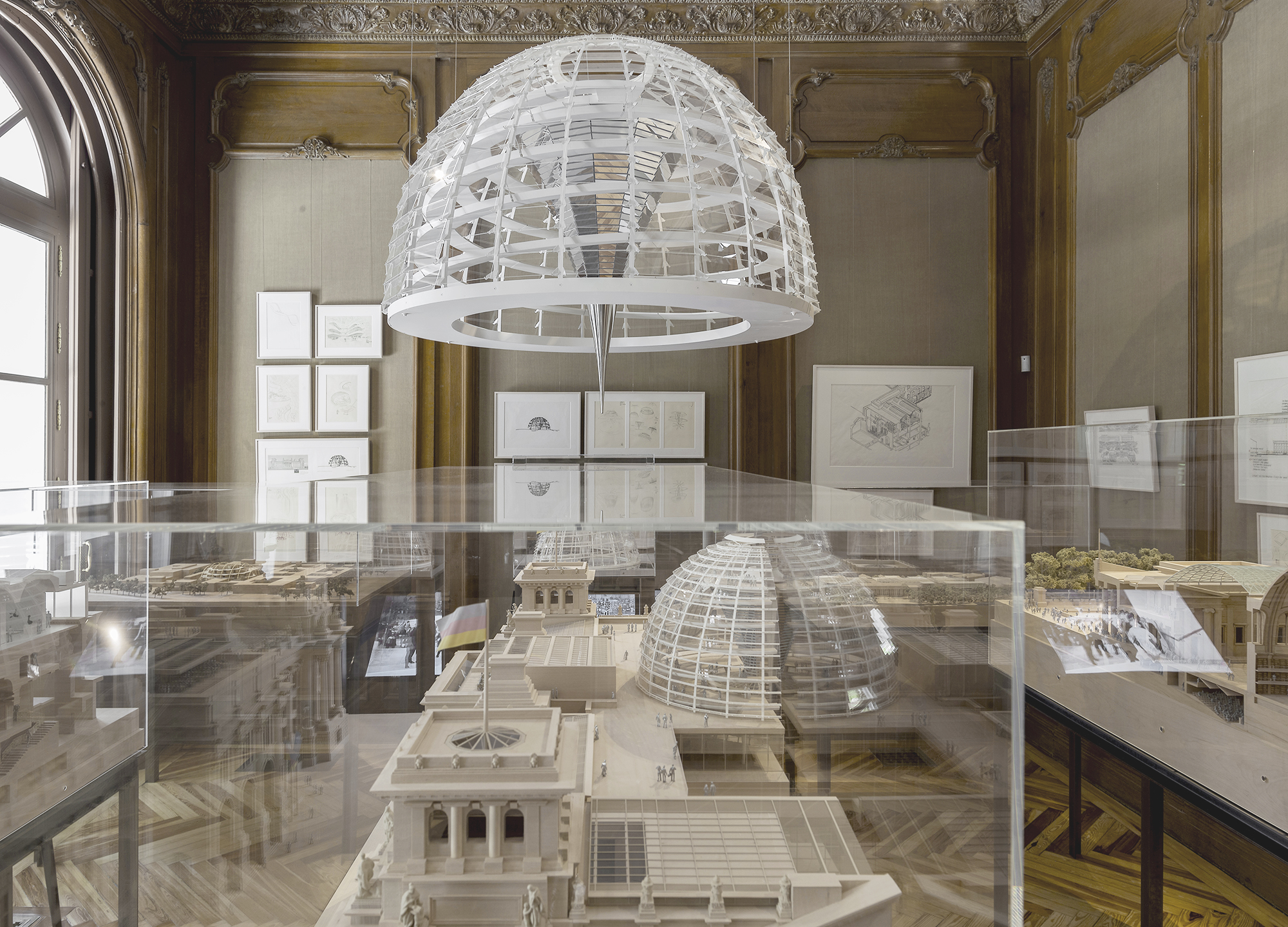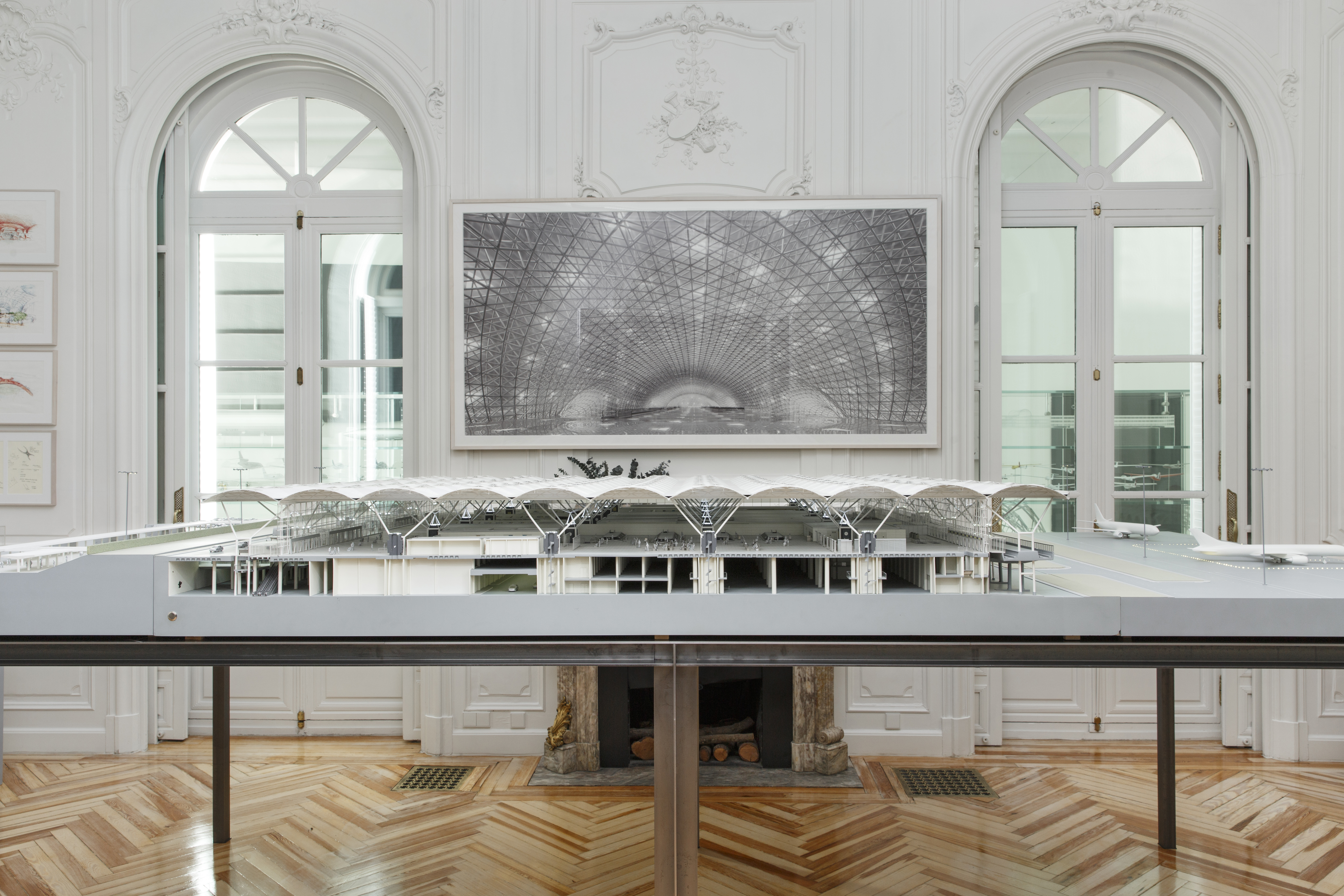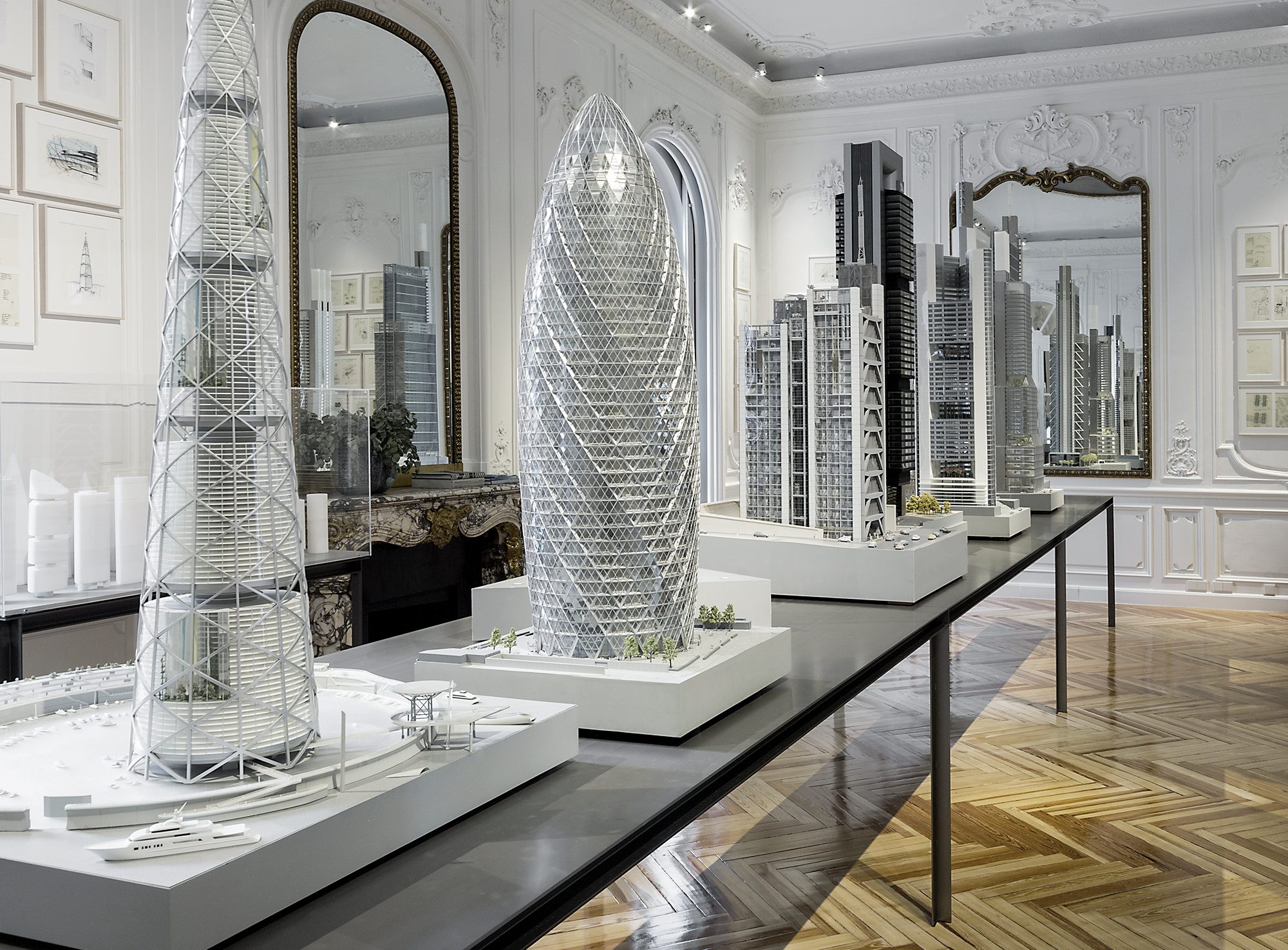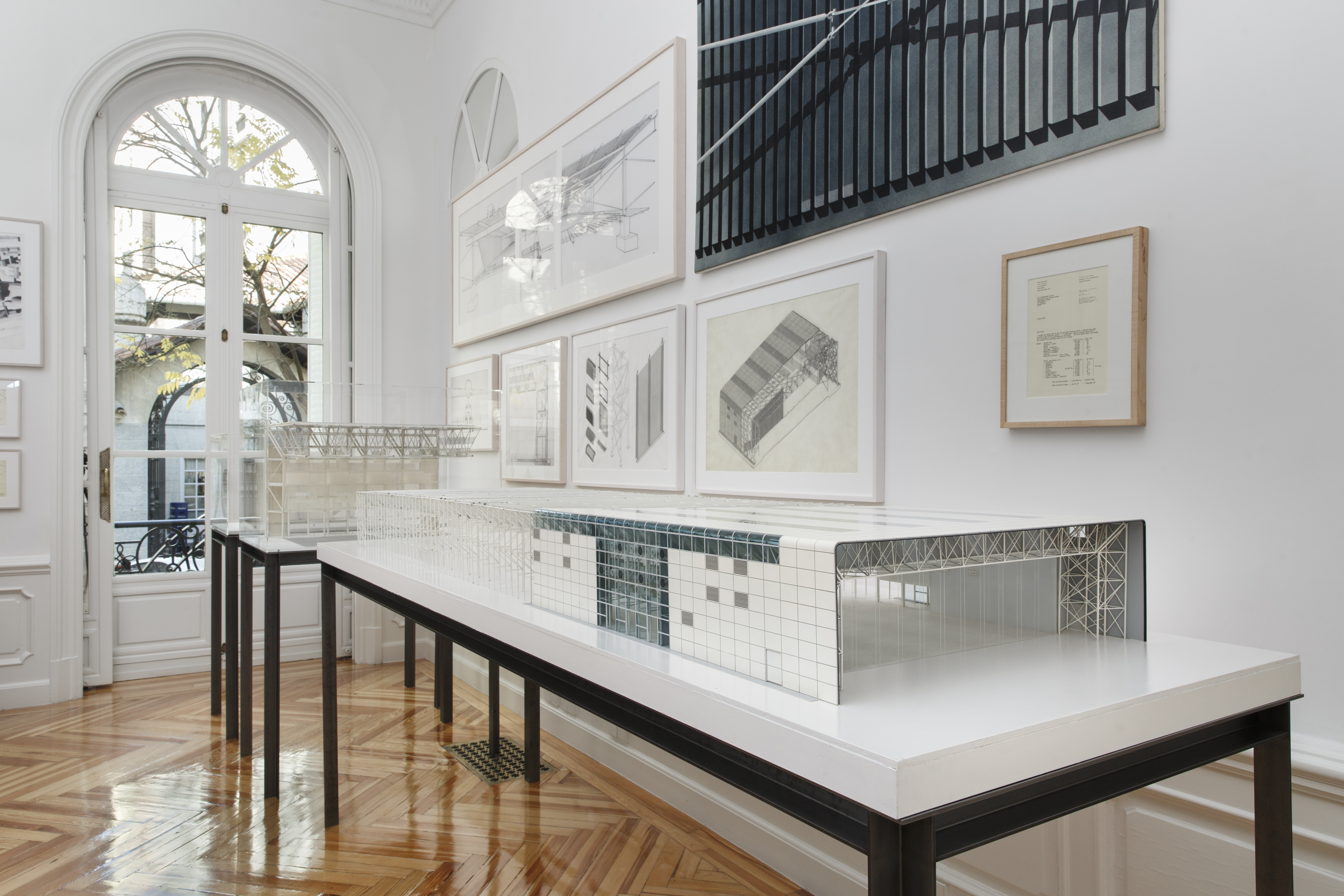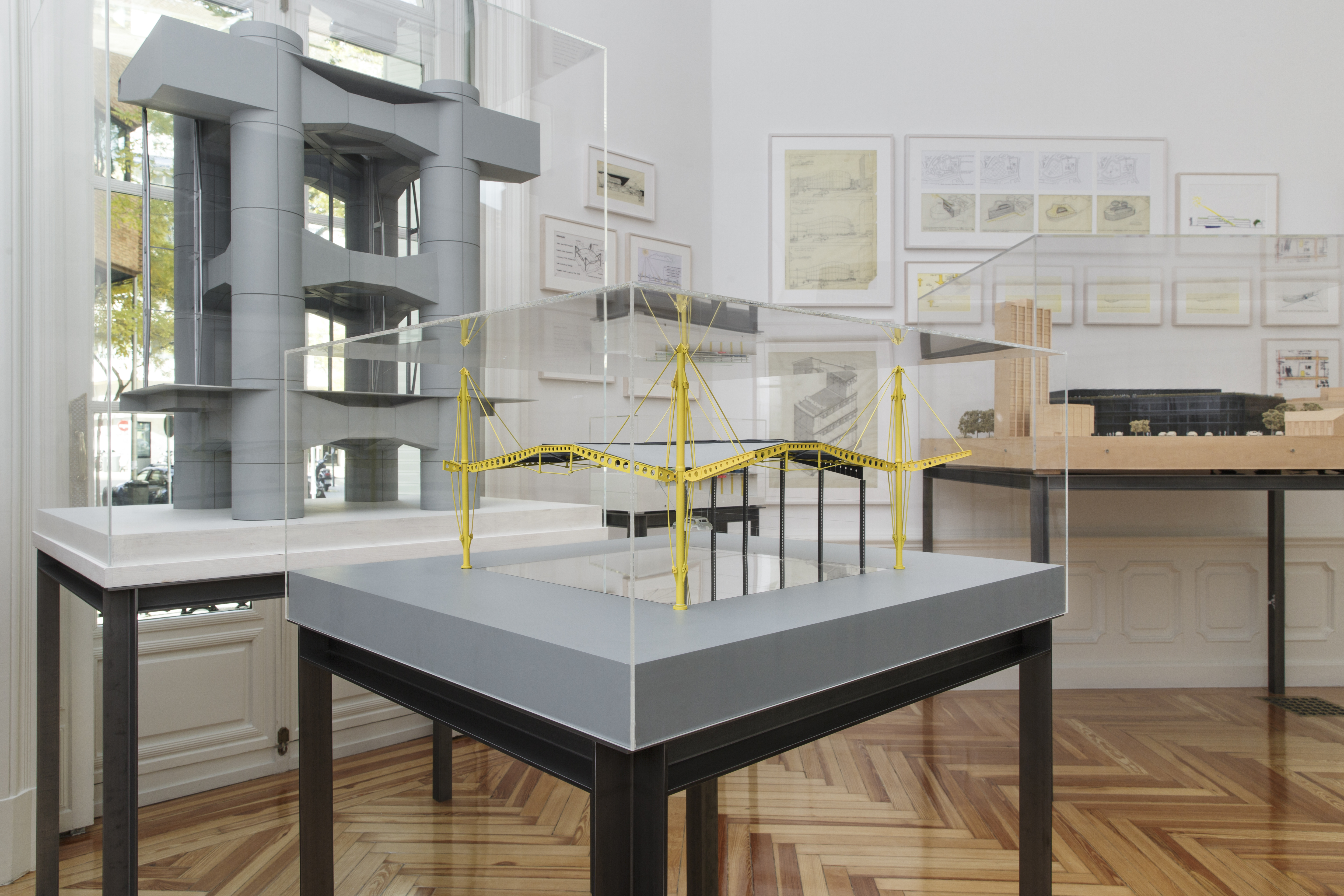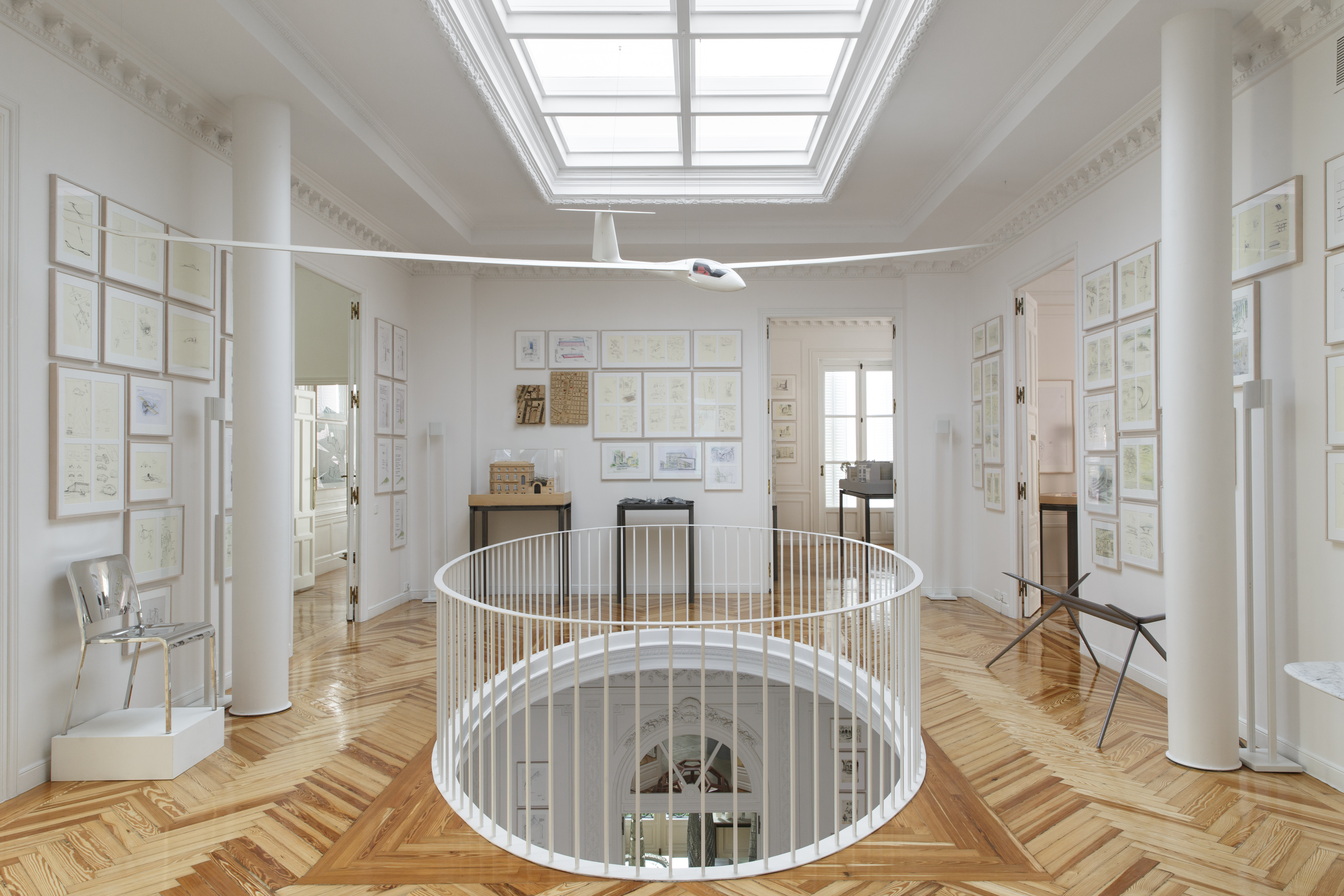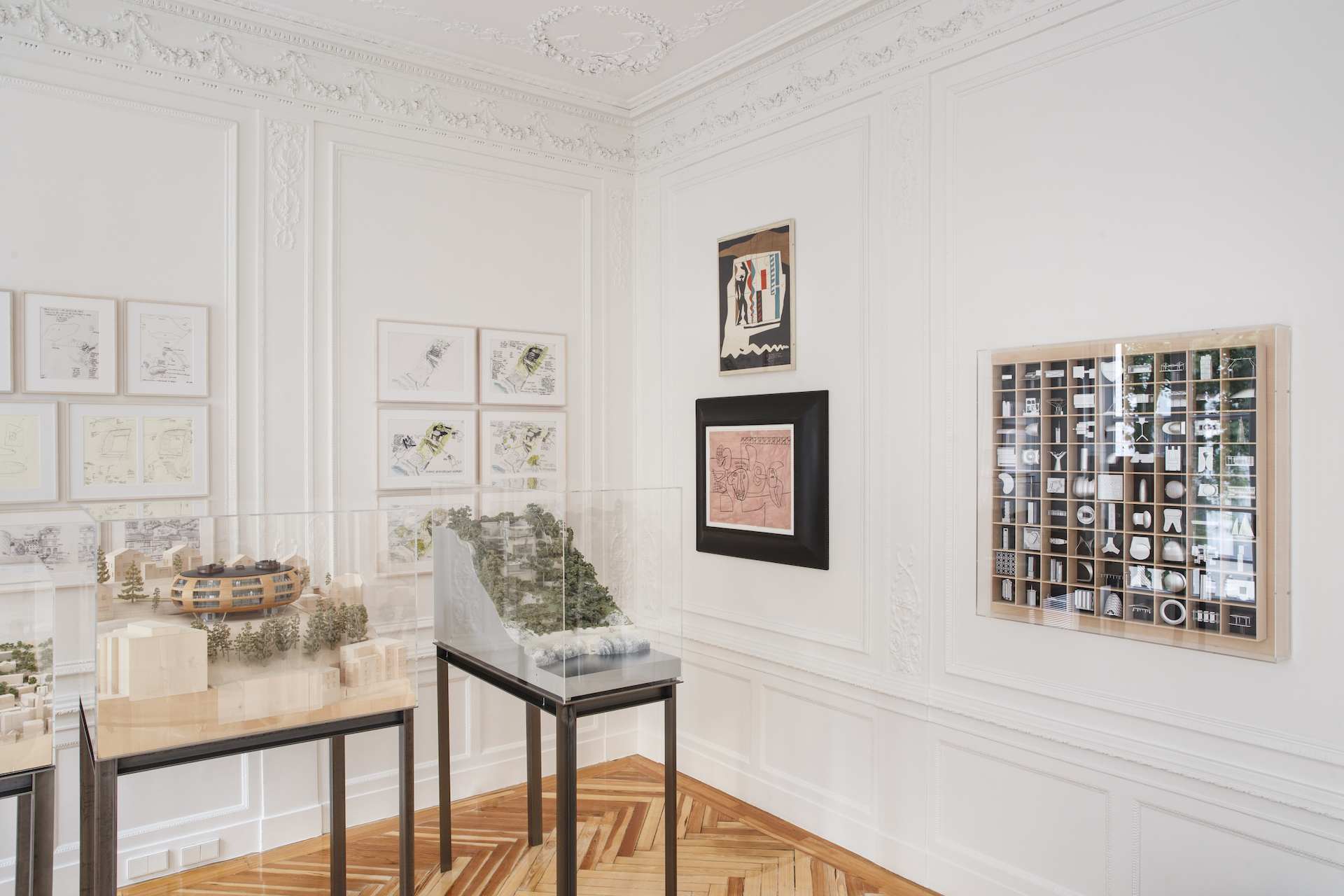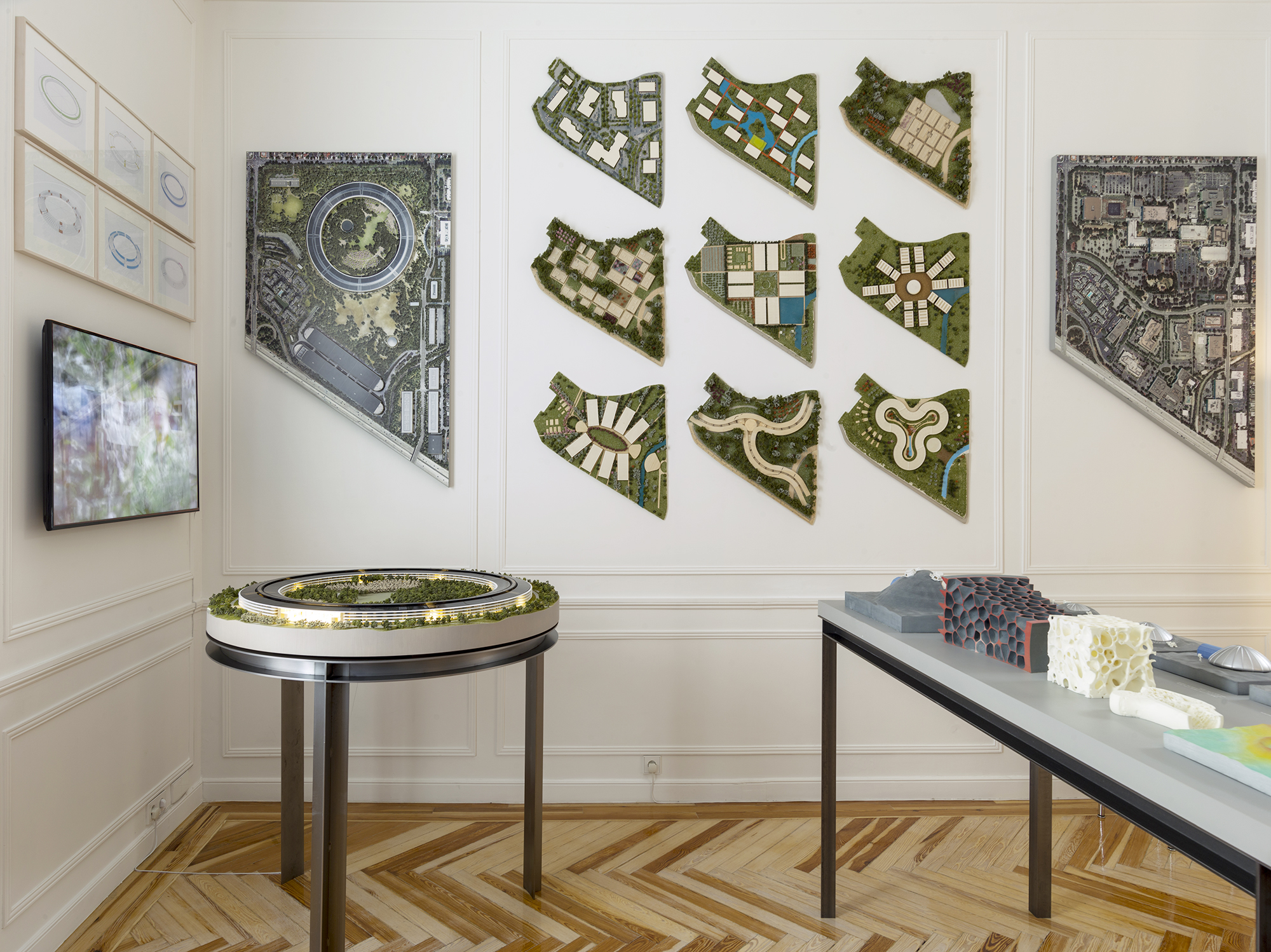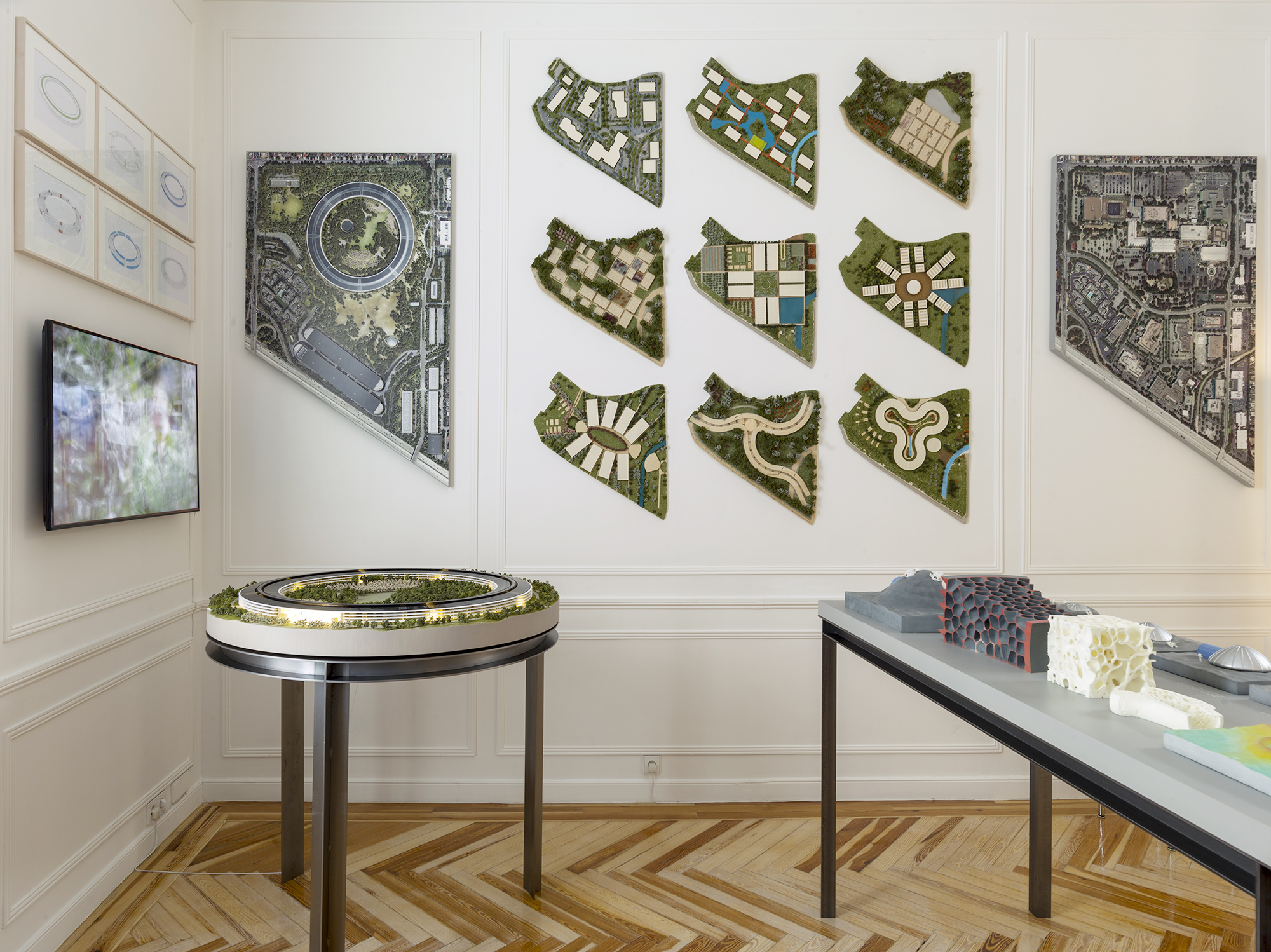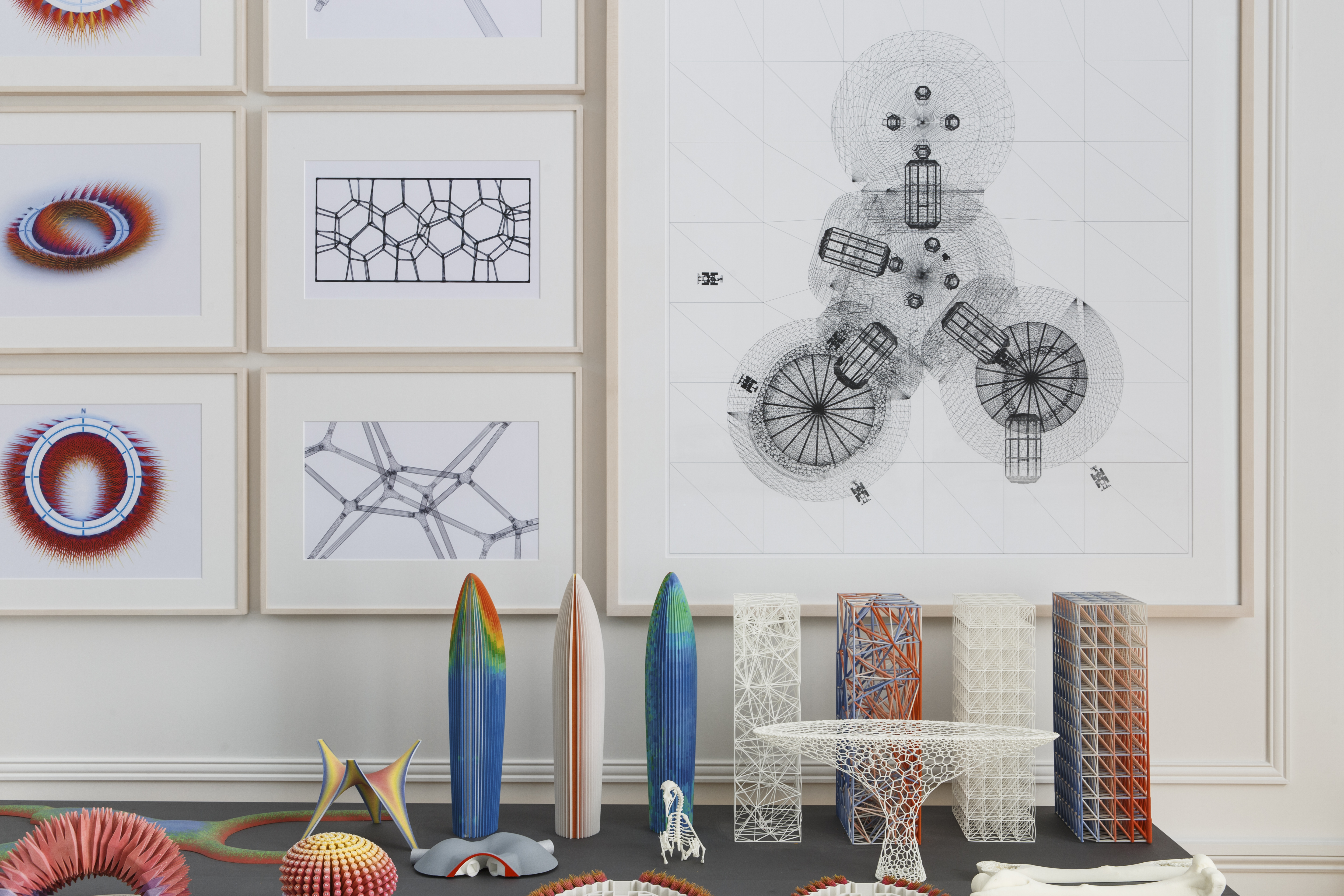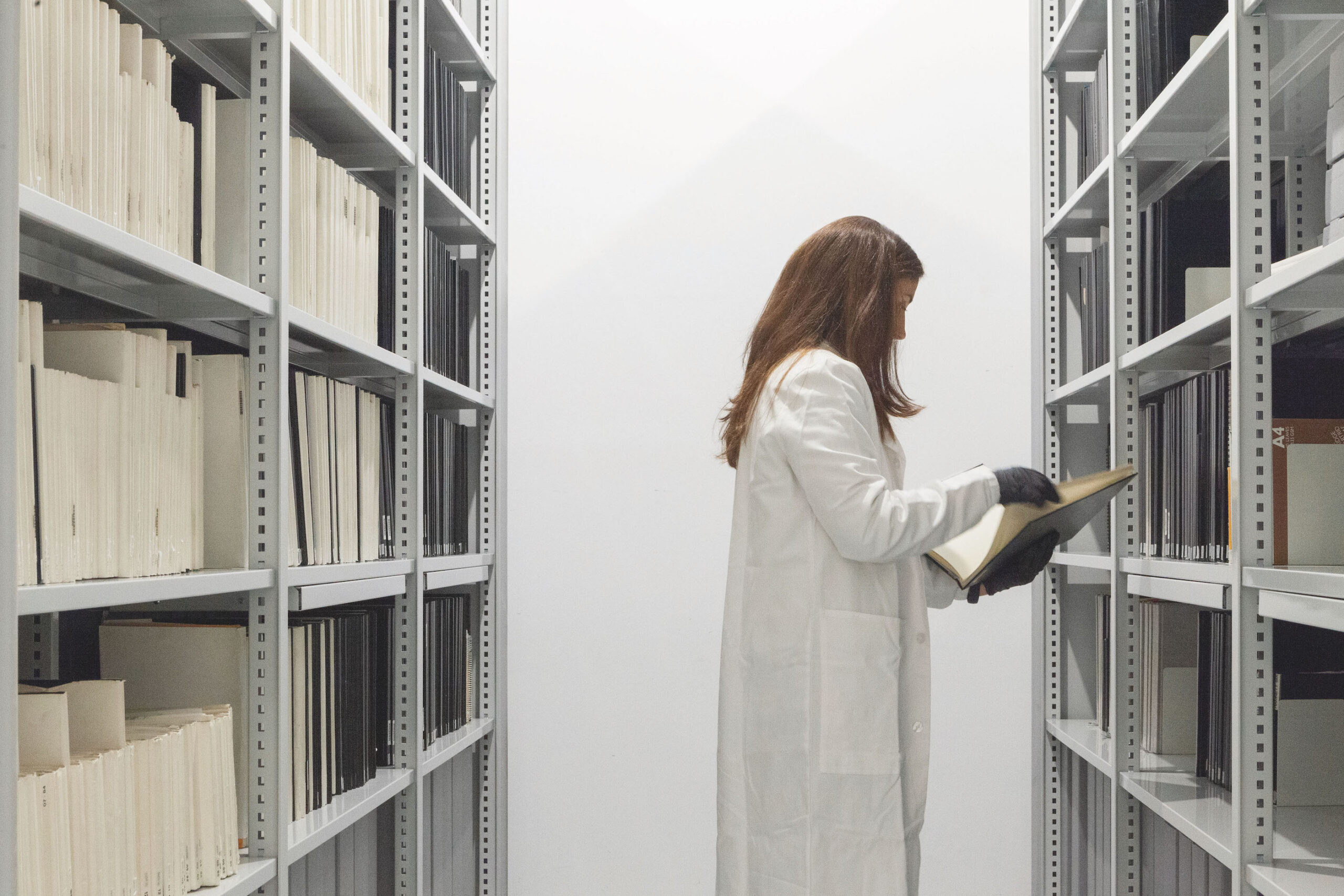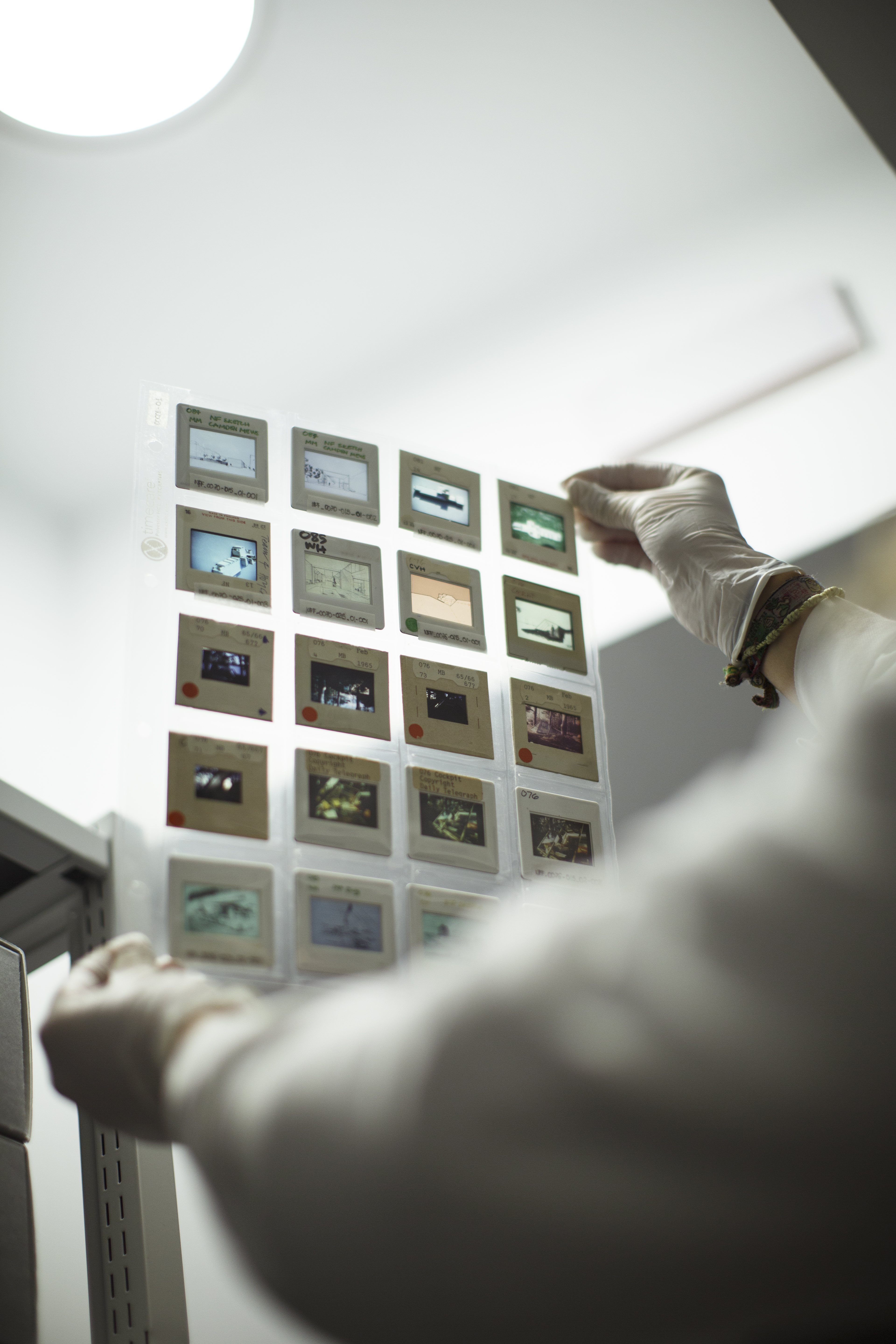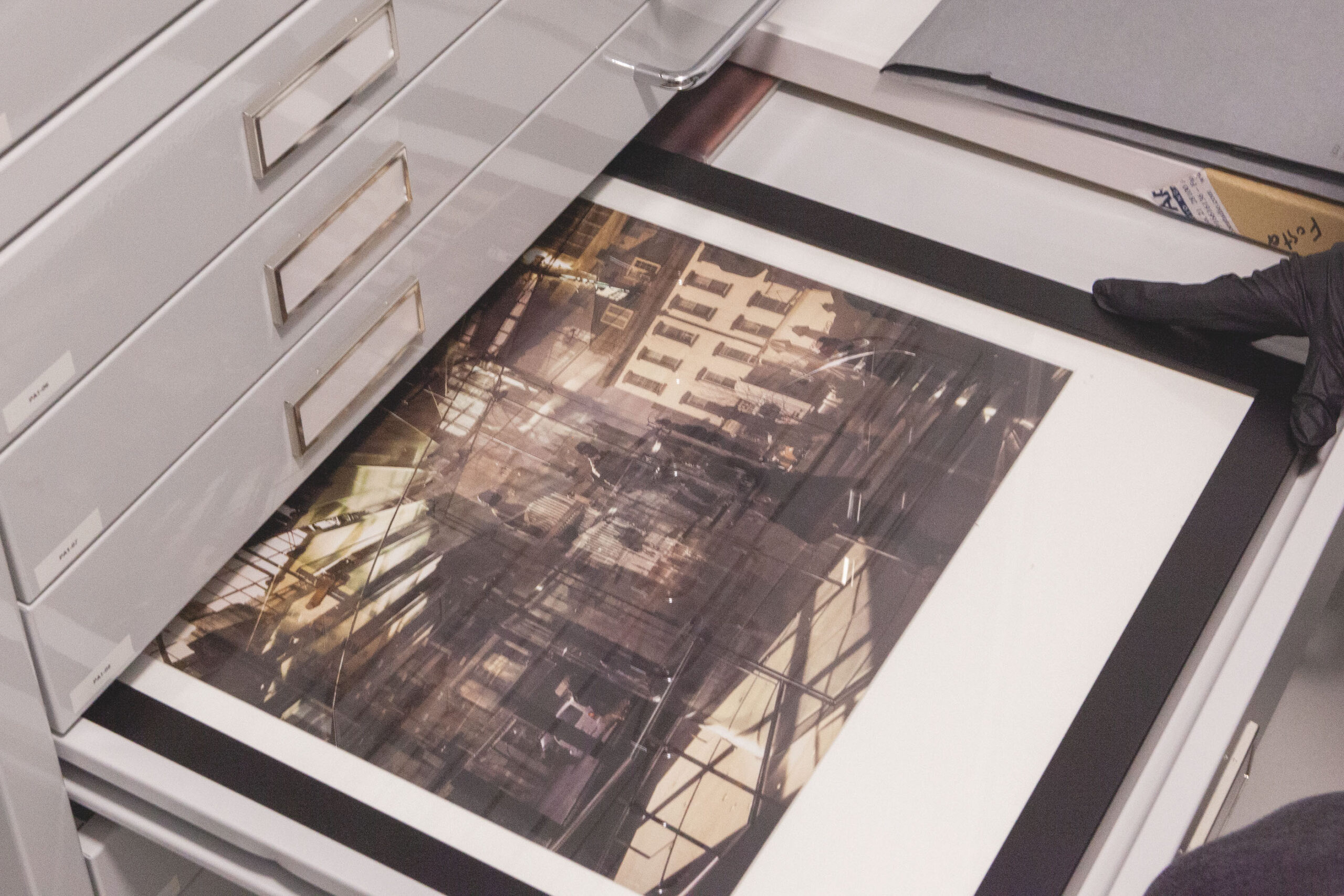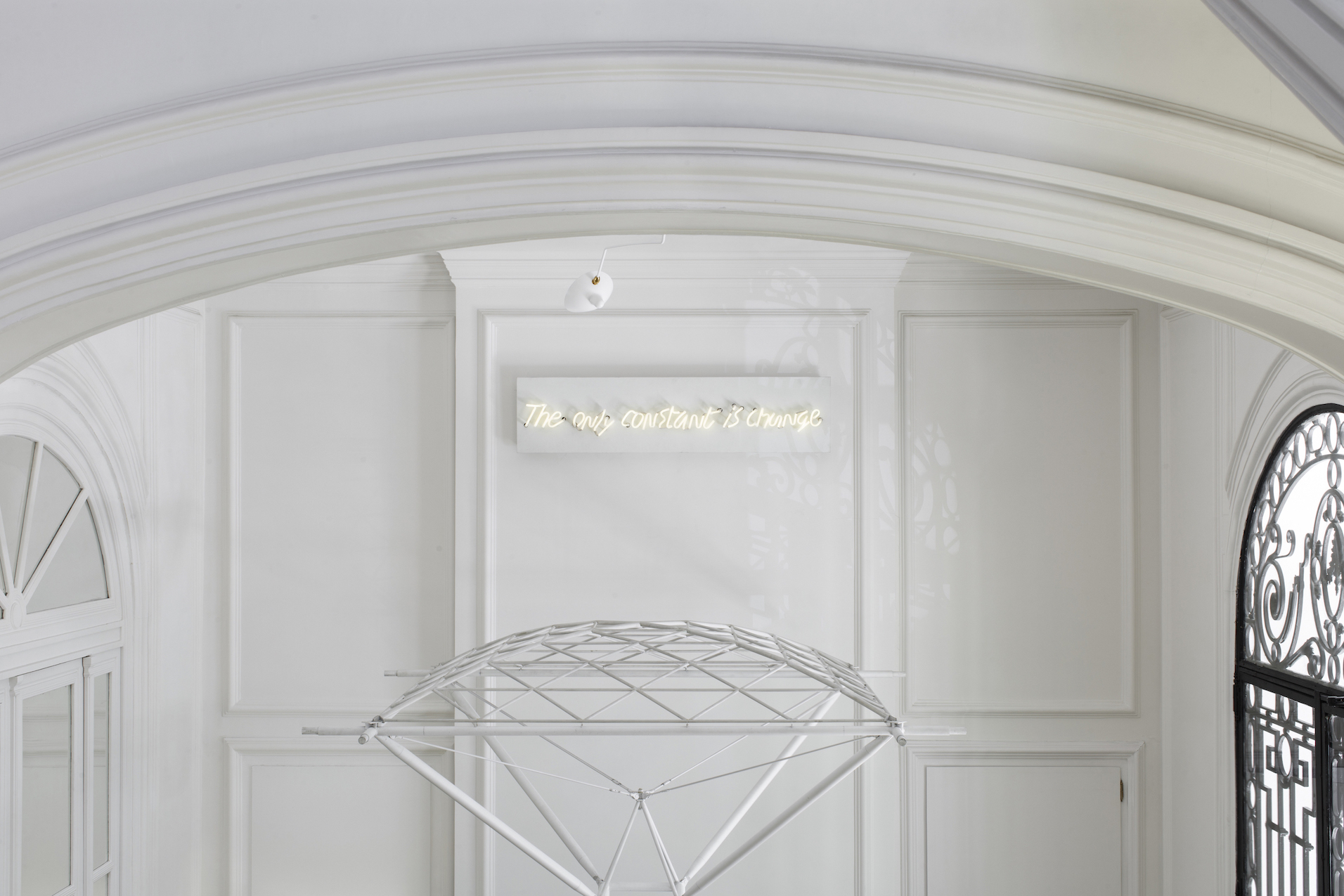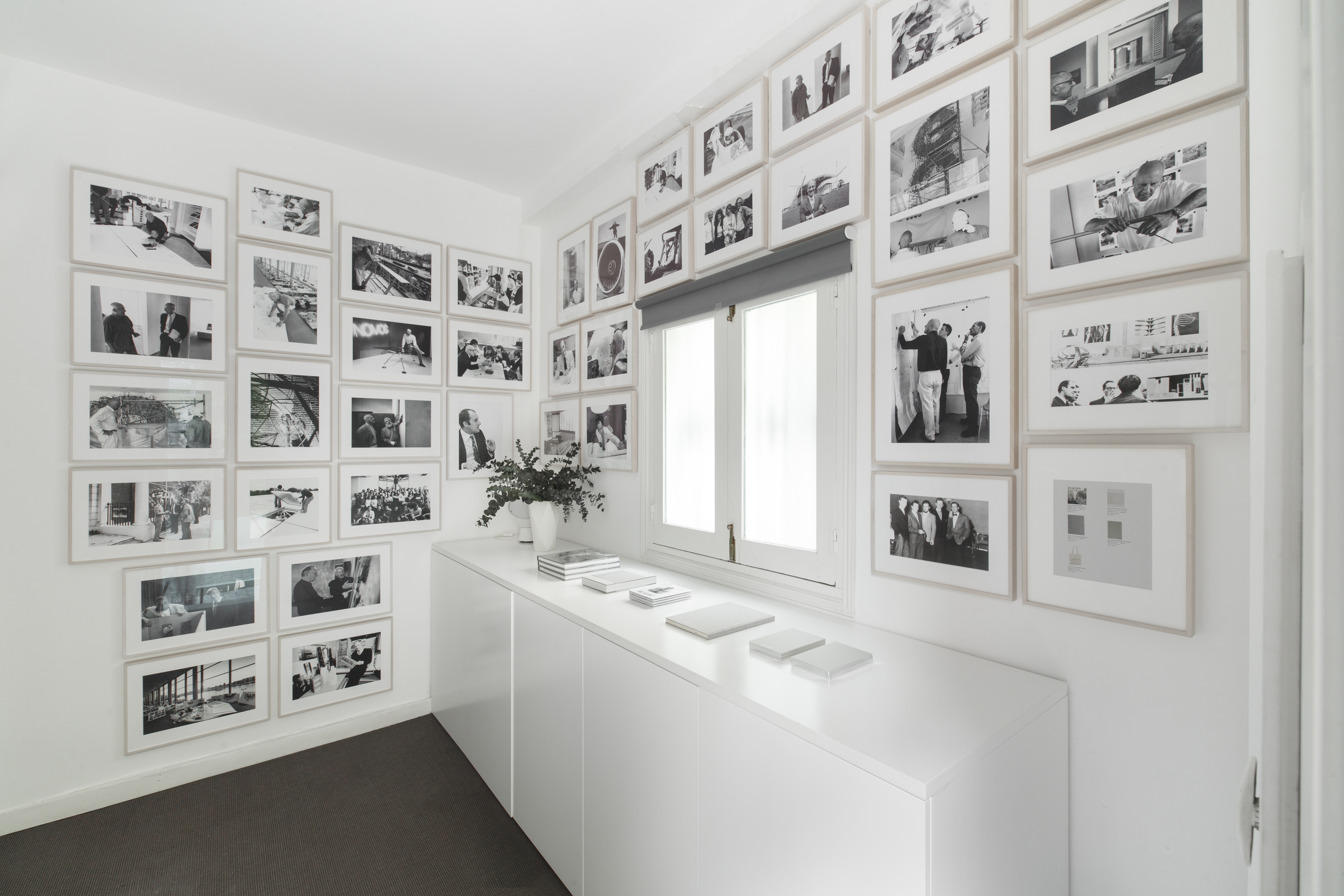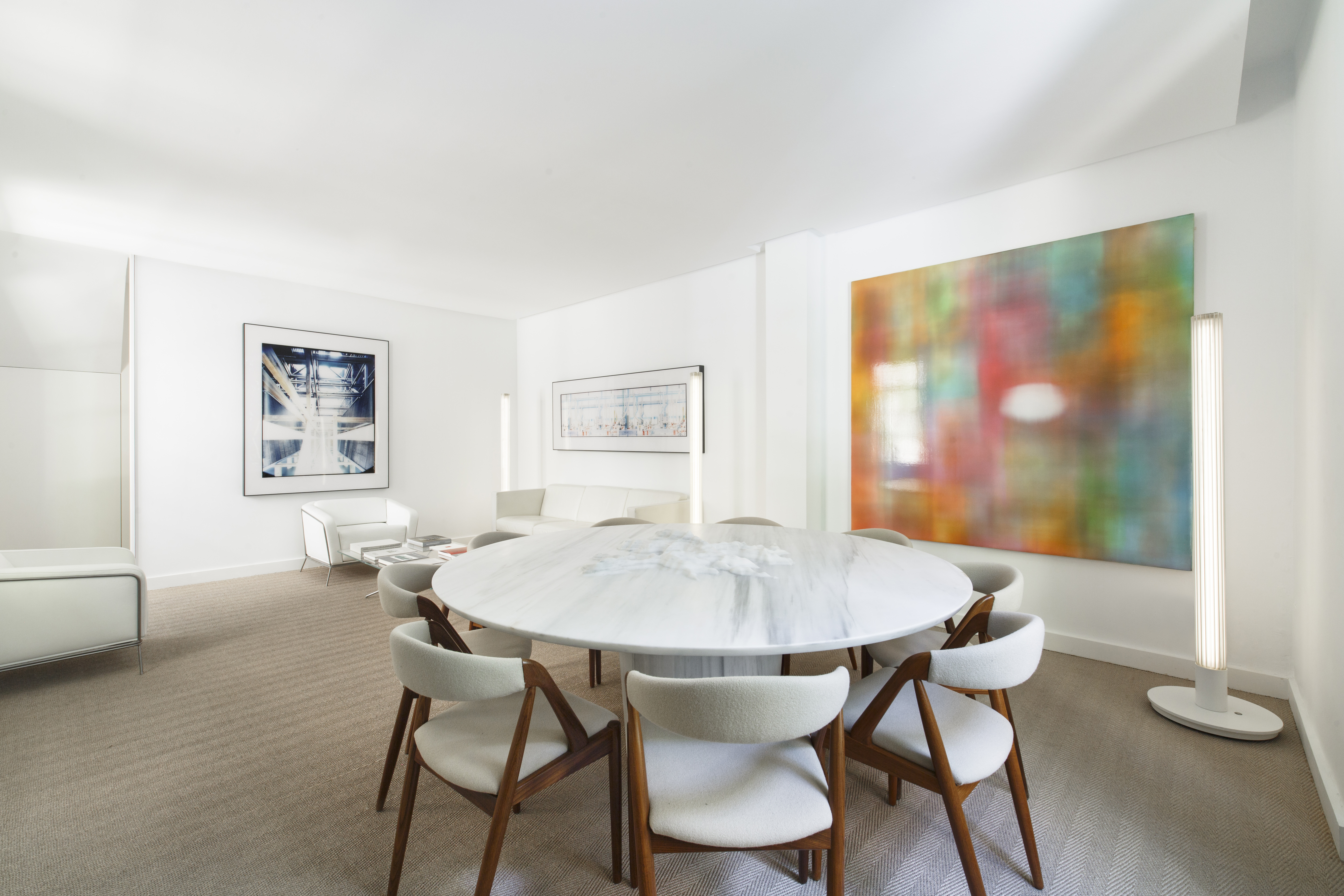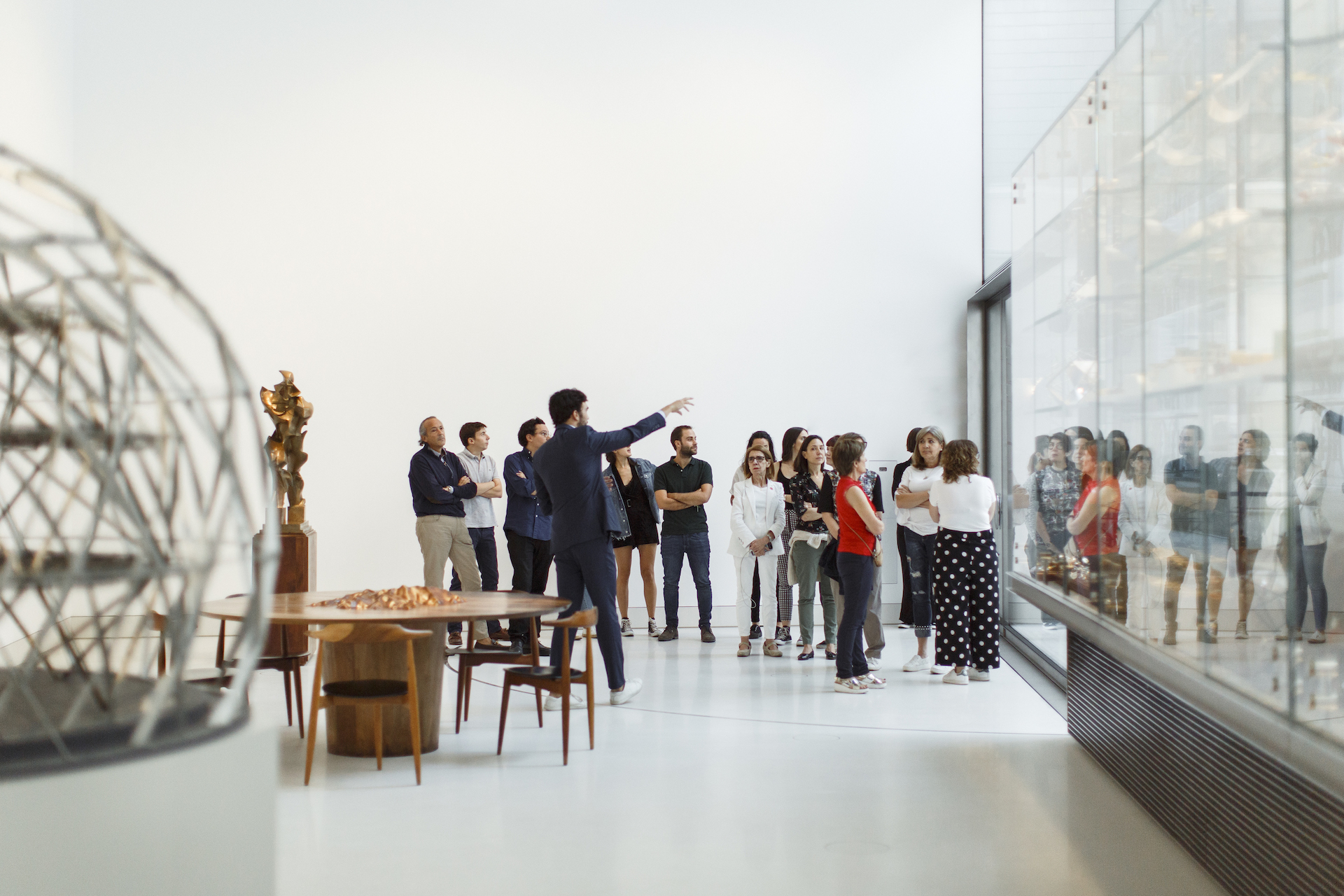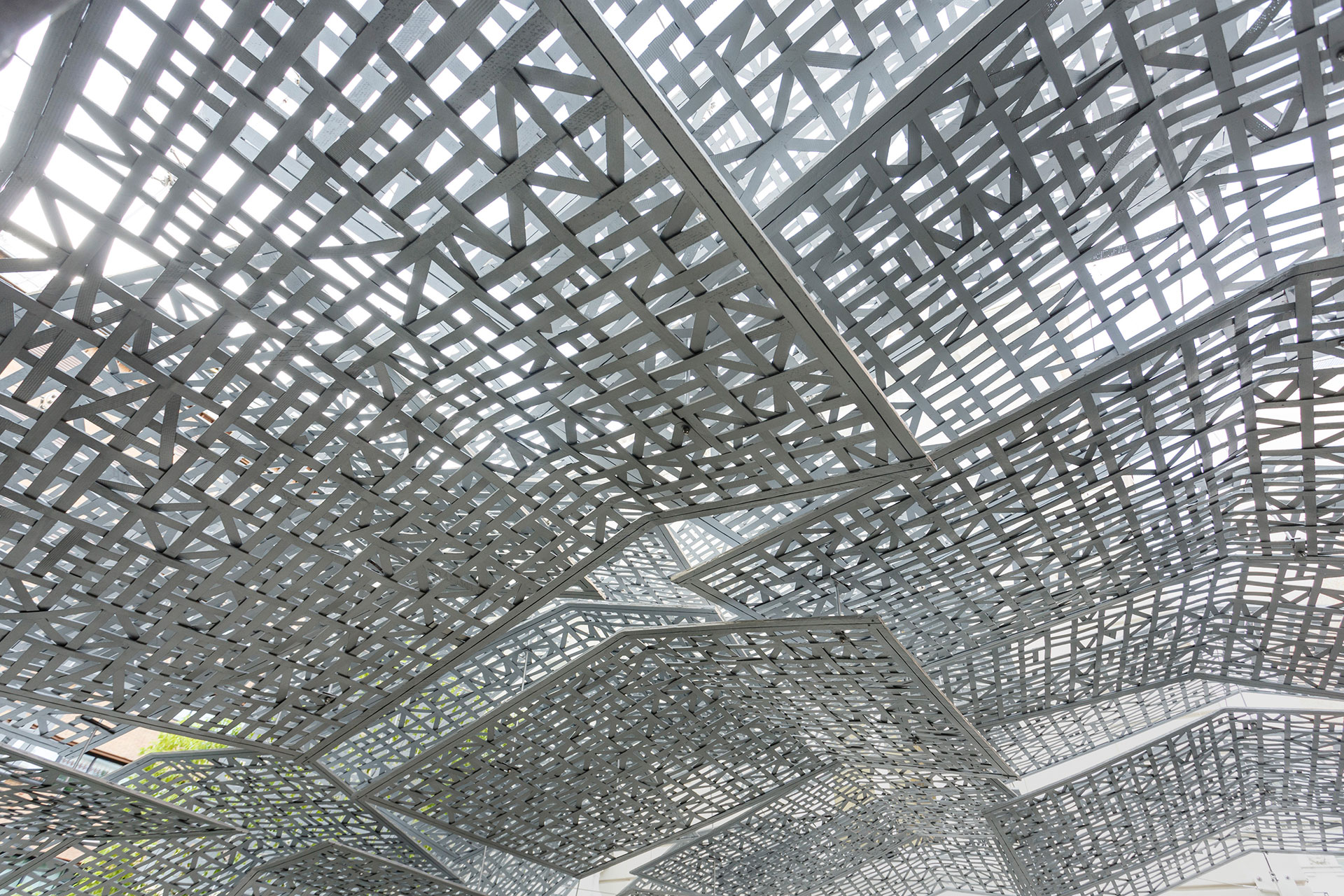 The headquarters of the Norman Foster Foundation are located in the heart of Madrid's Chamberí neighbourhood, in a heritage-listed palace designed by the celebrated architect Joaquín Saldaña in 1912 for the Duke of Plasencia.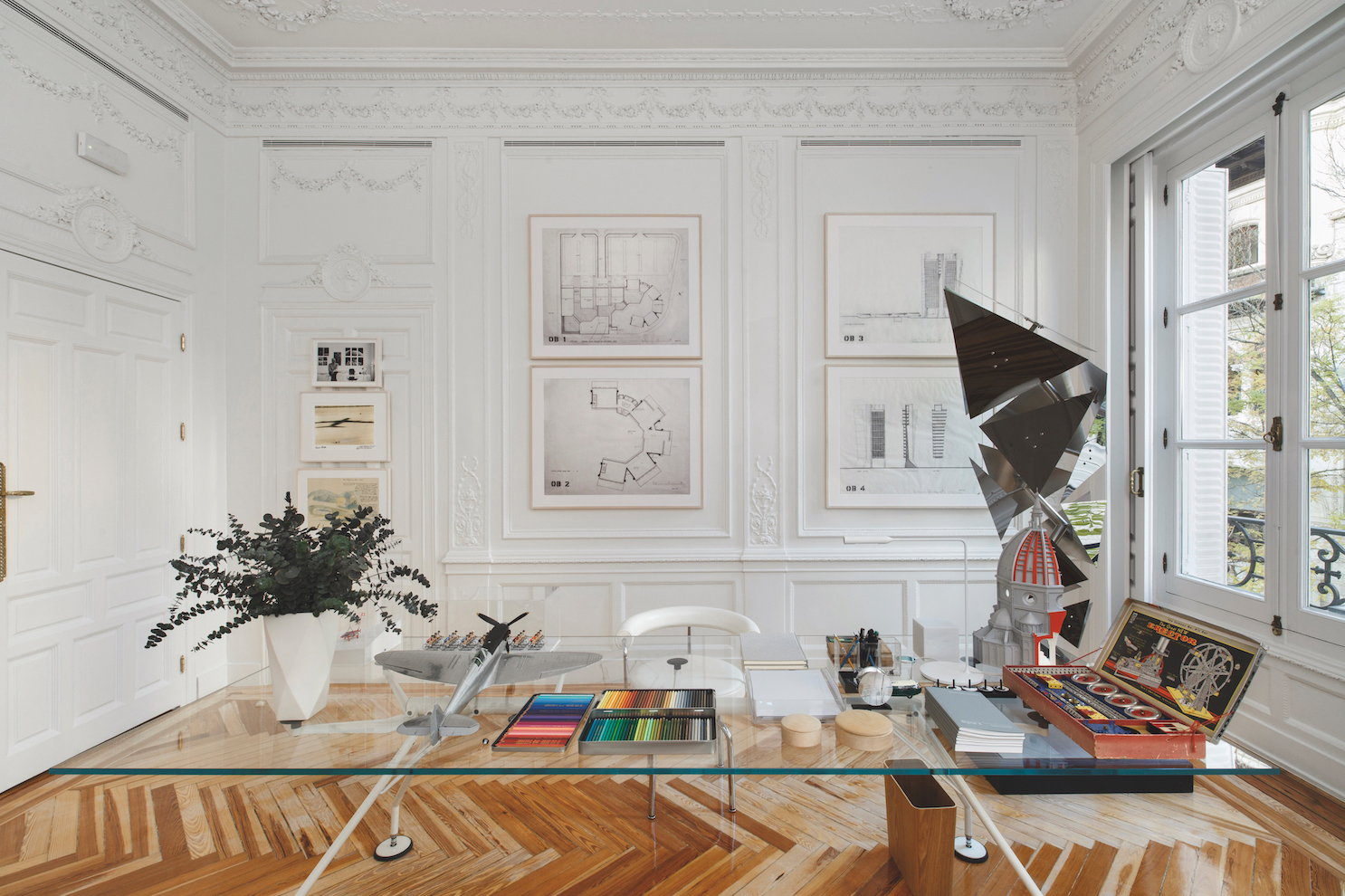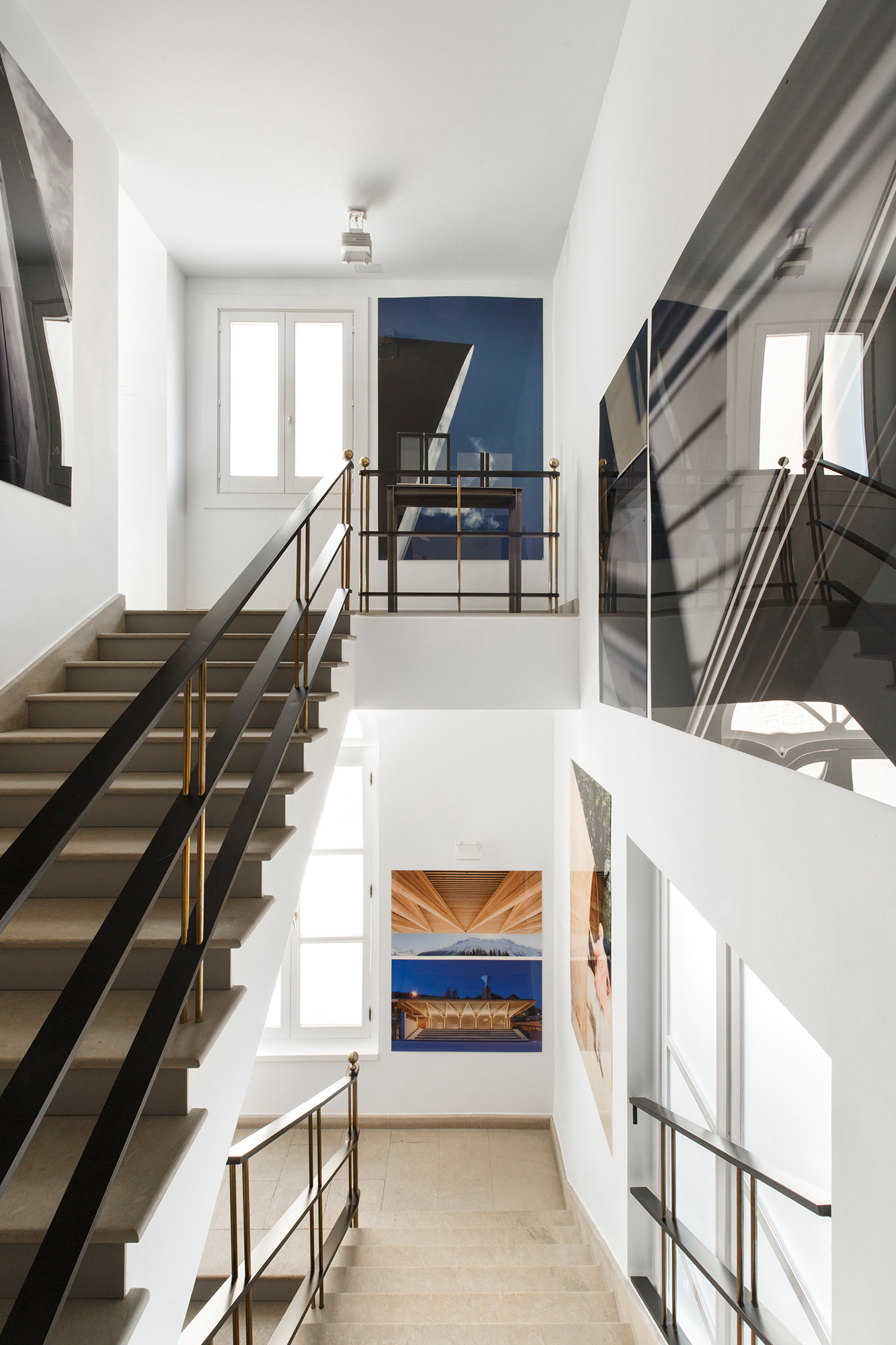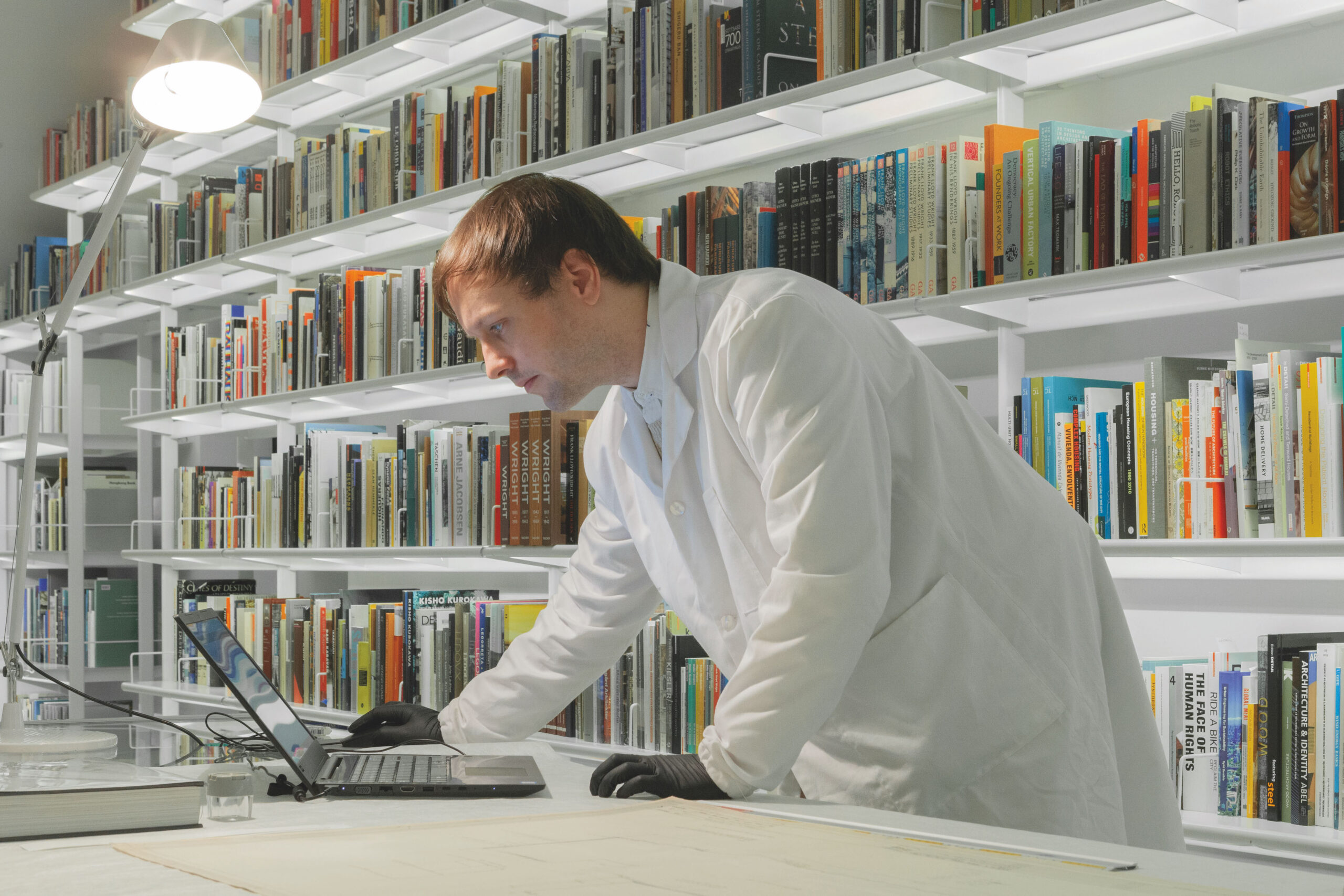 Its handsomely proportioned spaces lent themselves to serving as the Turkish Embassy for fifty years, among other uses, the most recent of which was as the headquarters of a major Spanish bank. The many rooms spread over four levels create a mixture of gallery and study spaces.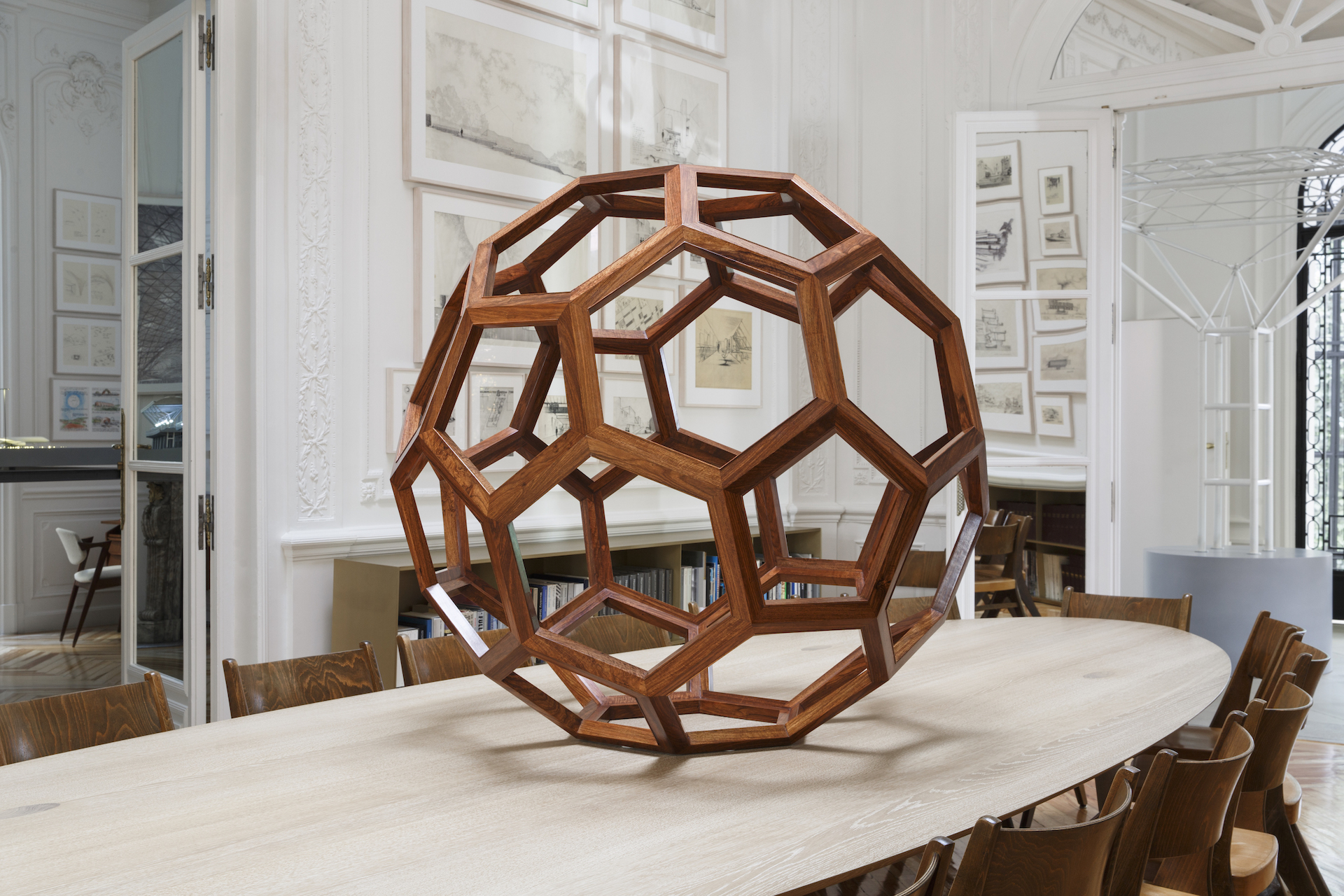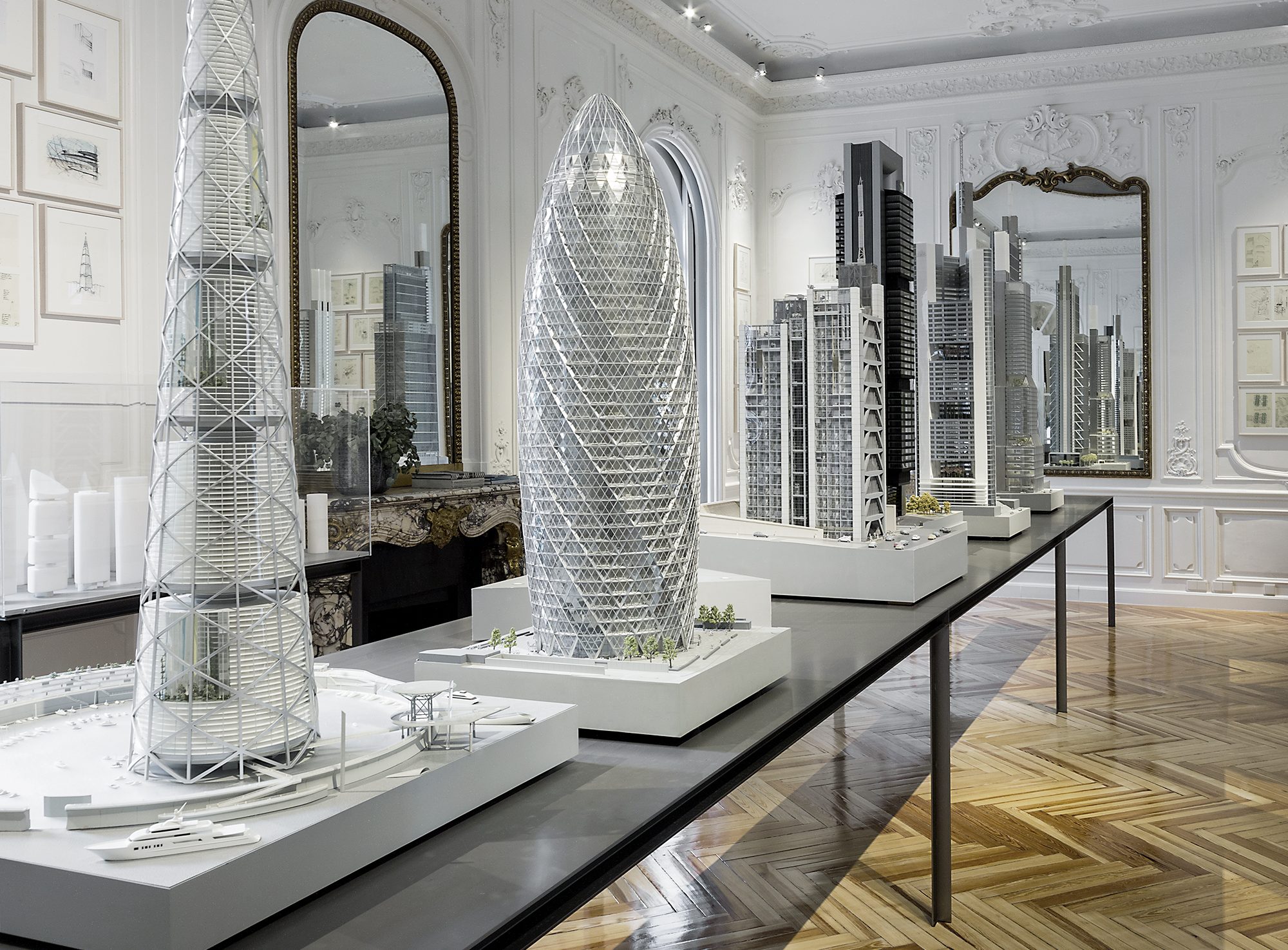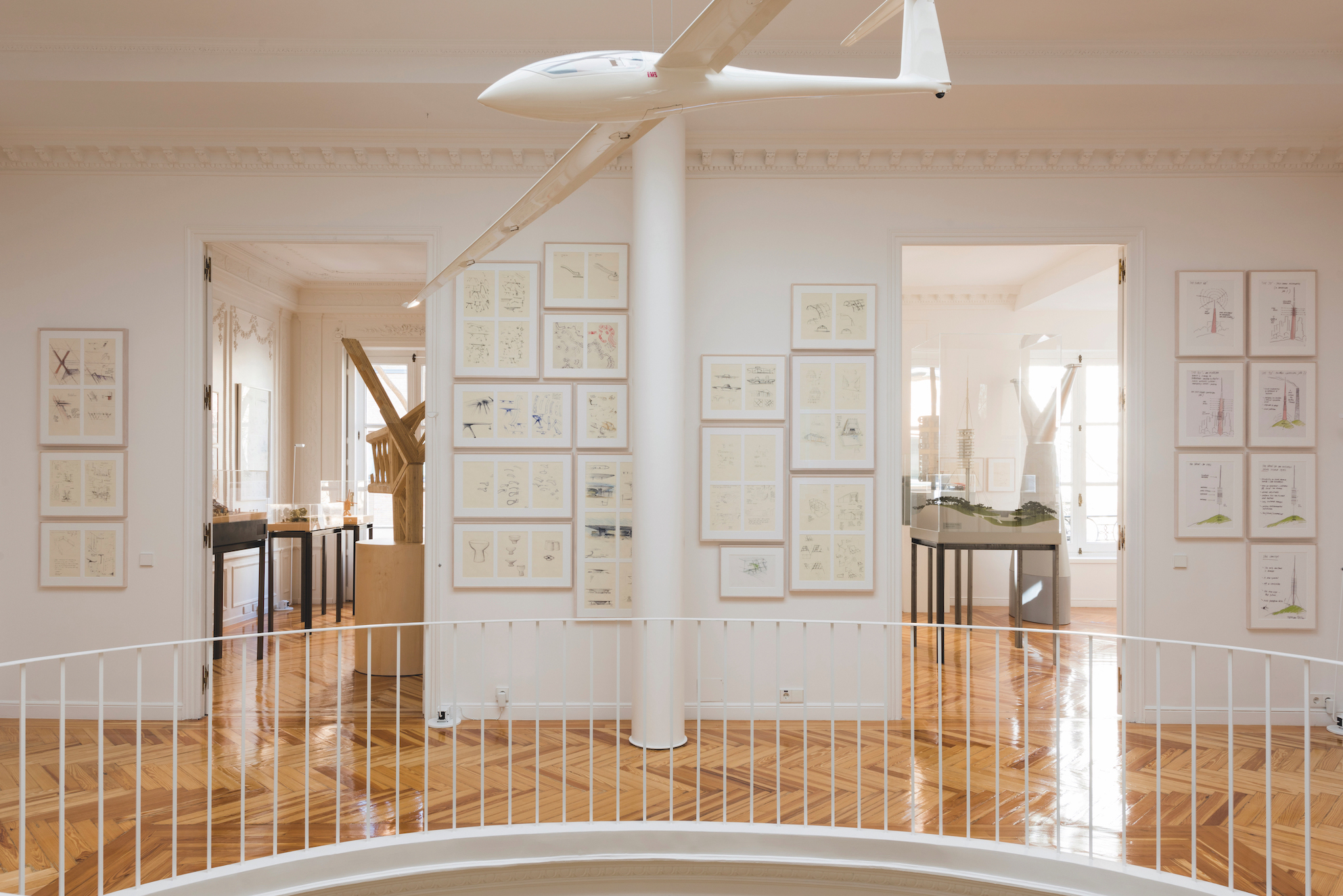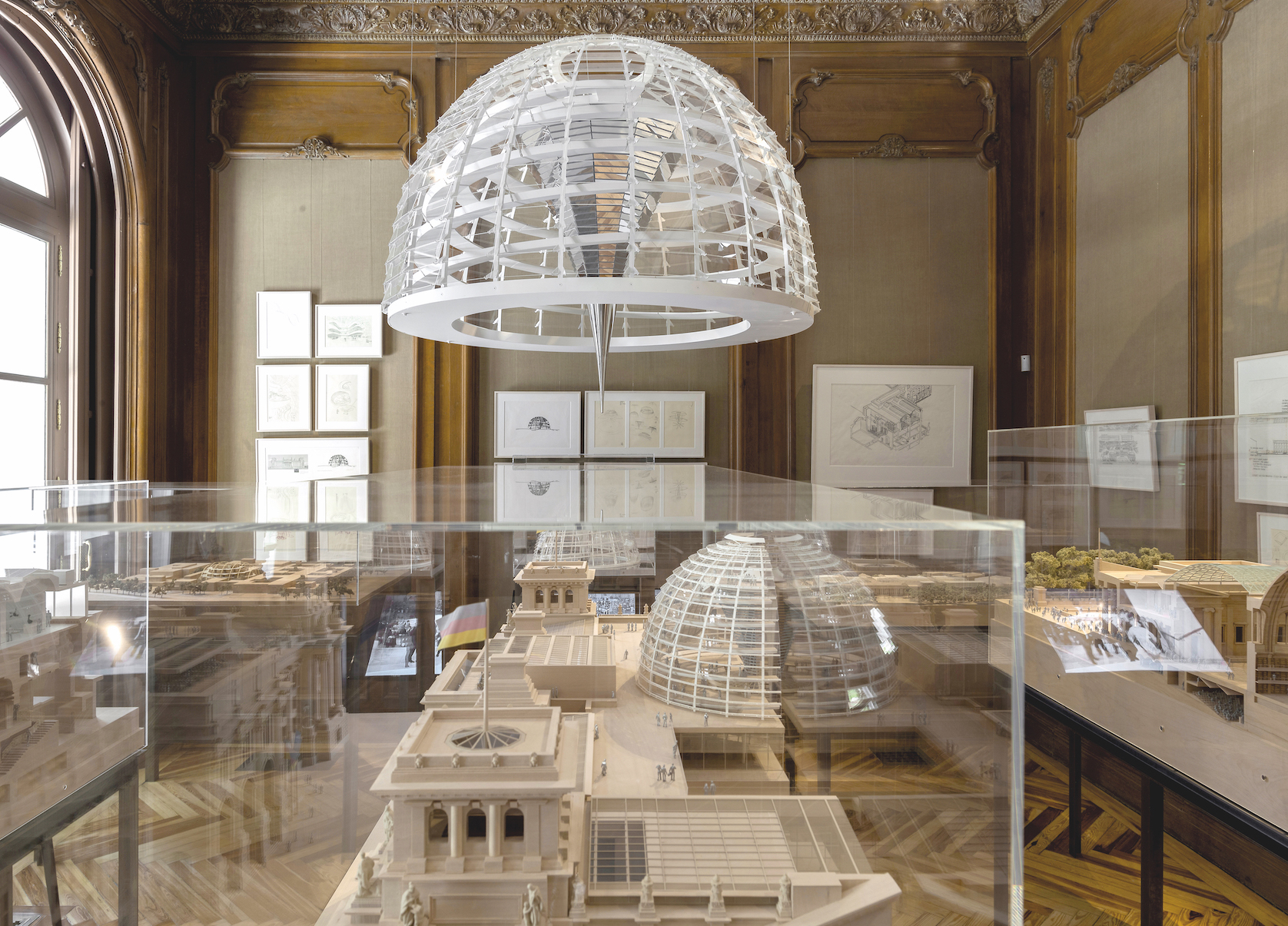 The courtyard of the Norman Foster Foundation is the setting for the pavilion, a space designed by the Norman Foster Studio within the Norman Foster Foundation. The pavilion displays objects and audio visual materials of projects, places, people, sculptures, and paintings that can inspire future visitors to the Foundation in the same way that they once inspired Norman Foster and his work.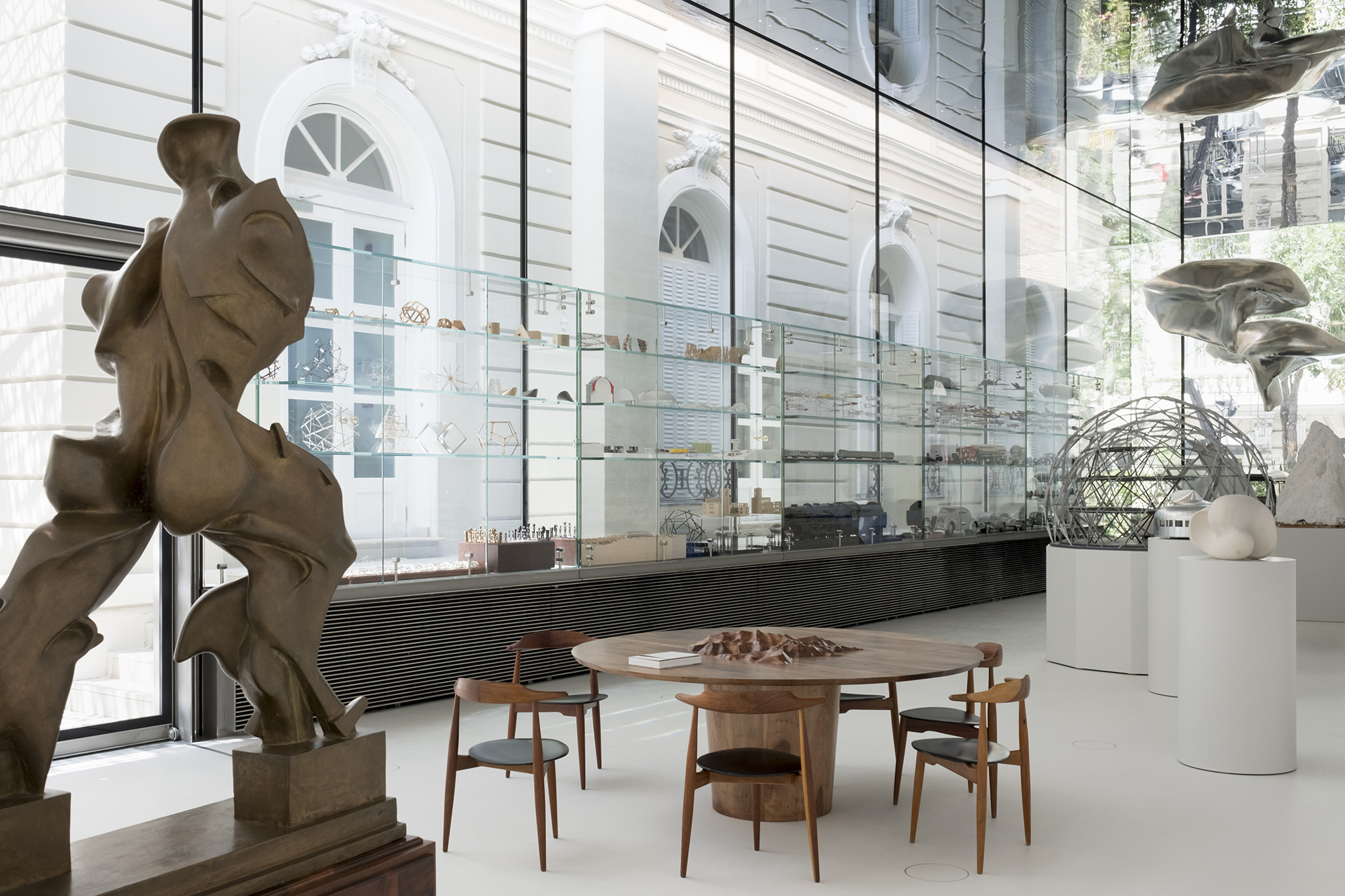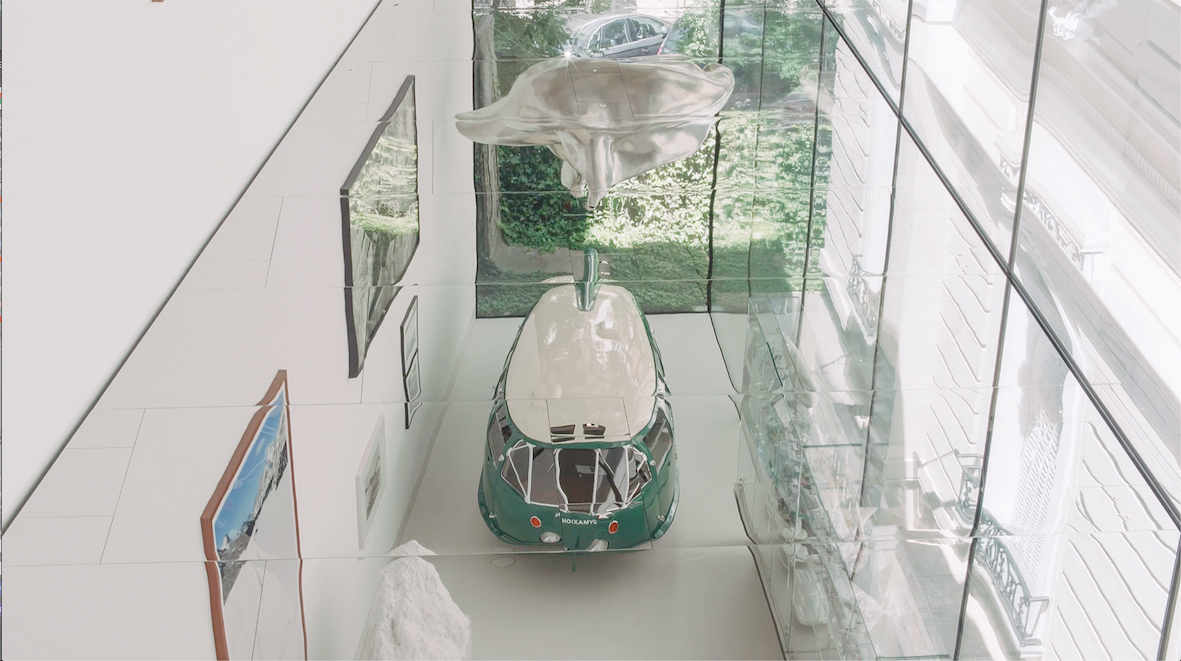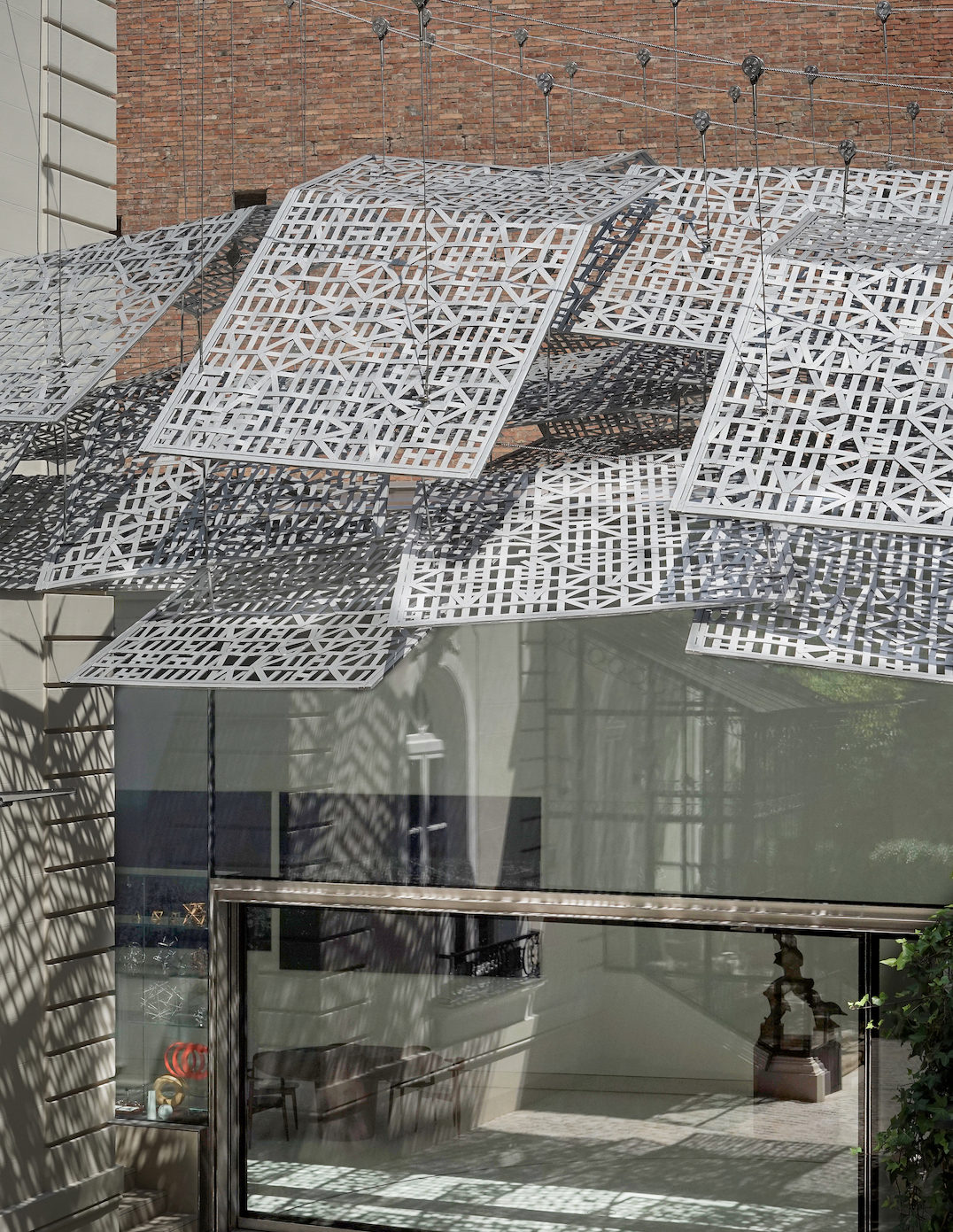 From the 1970s Norman Foster has pioneered the use of  glass in architecture. In the same vein, the pavilion uses laminated glass walls which serve as the structure that holds up a steel and glass fibre roof with no visible means of support. In the spirit of encouraging the fusion of art and architecture, the Spanish sculptor Cristina Iglesias created a canopy to cover part of the entrance courtyard, providing shade for the pavilion façade.