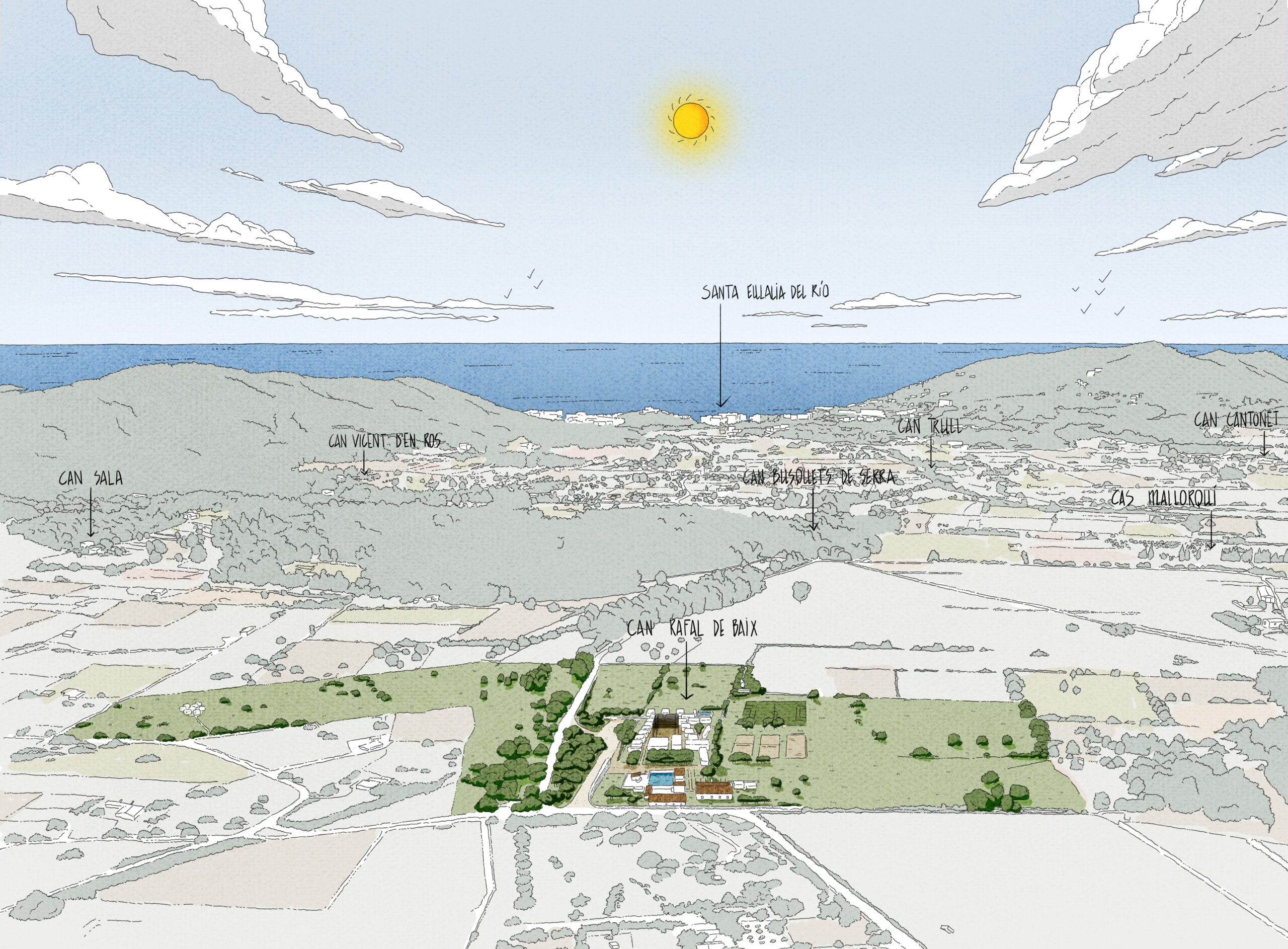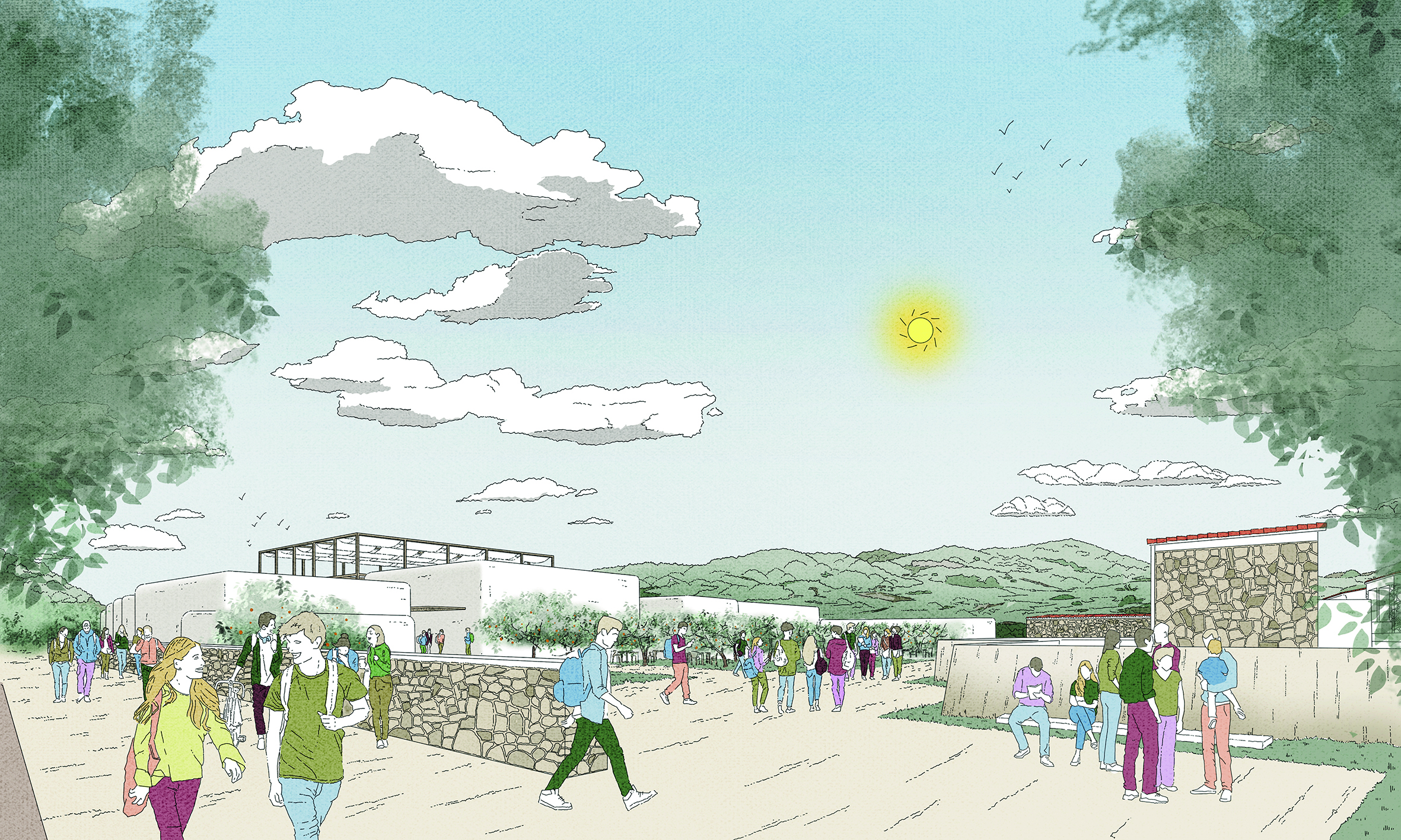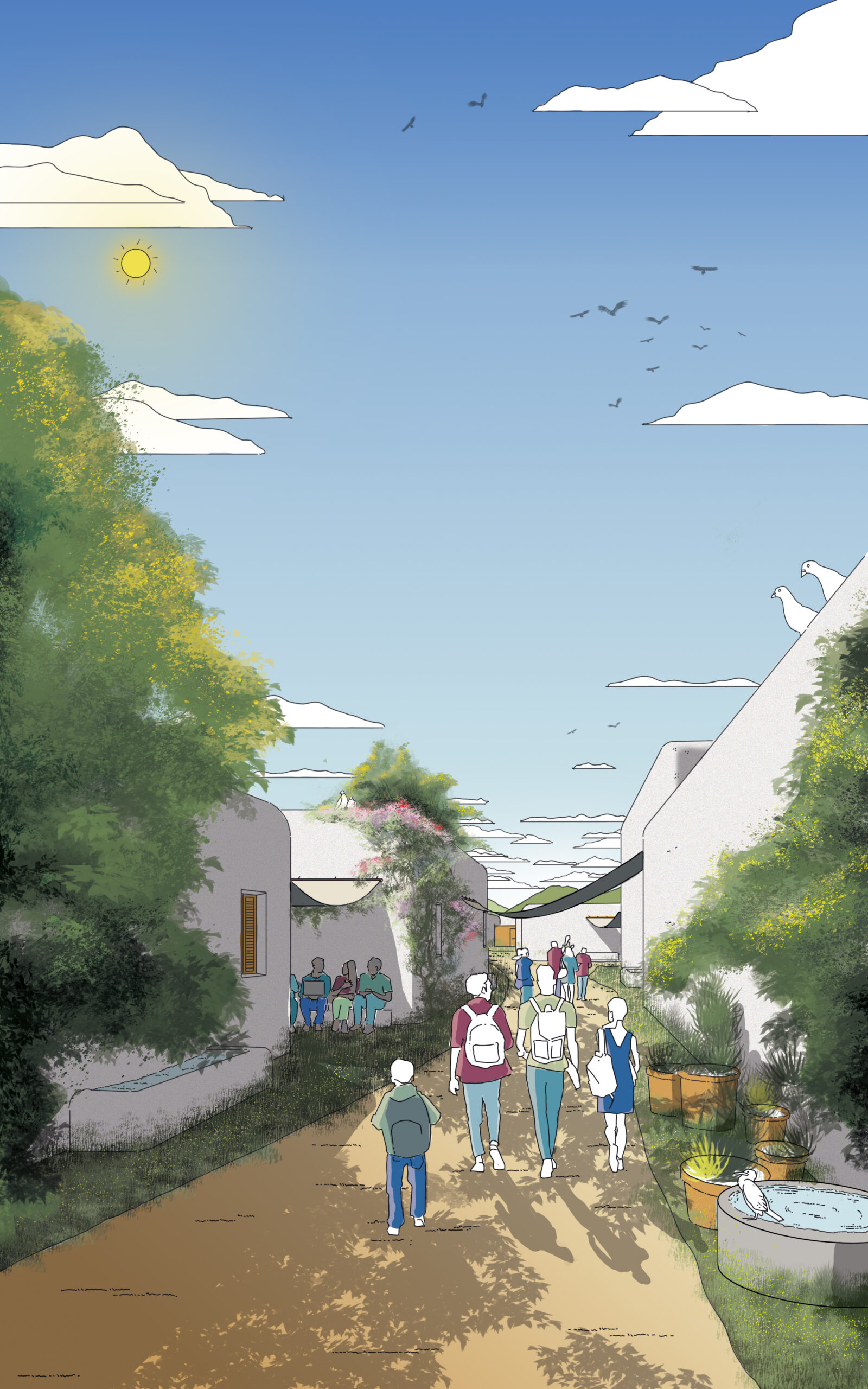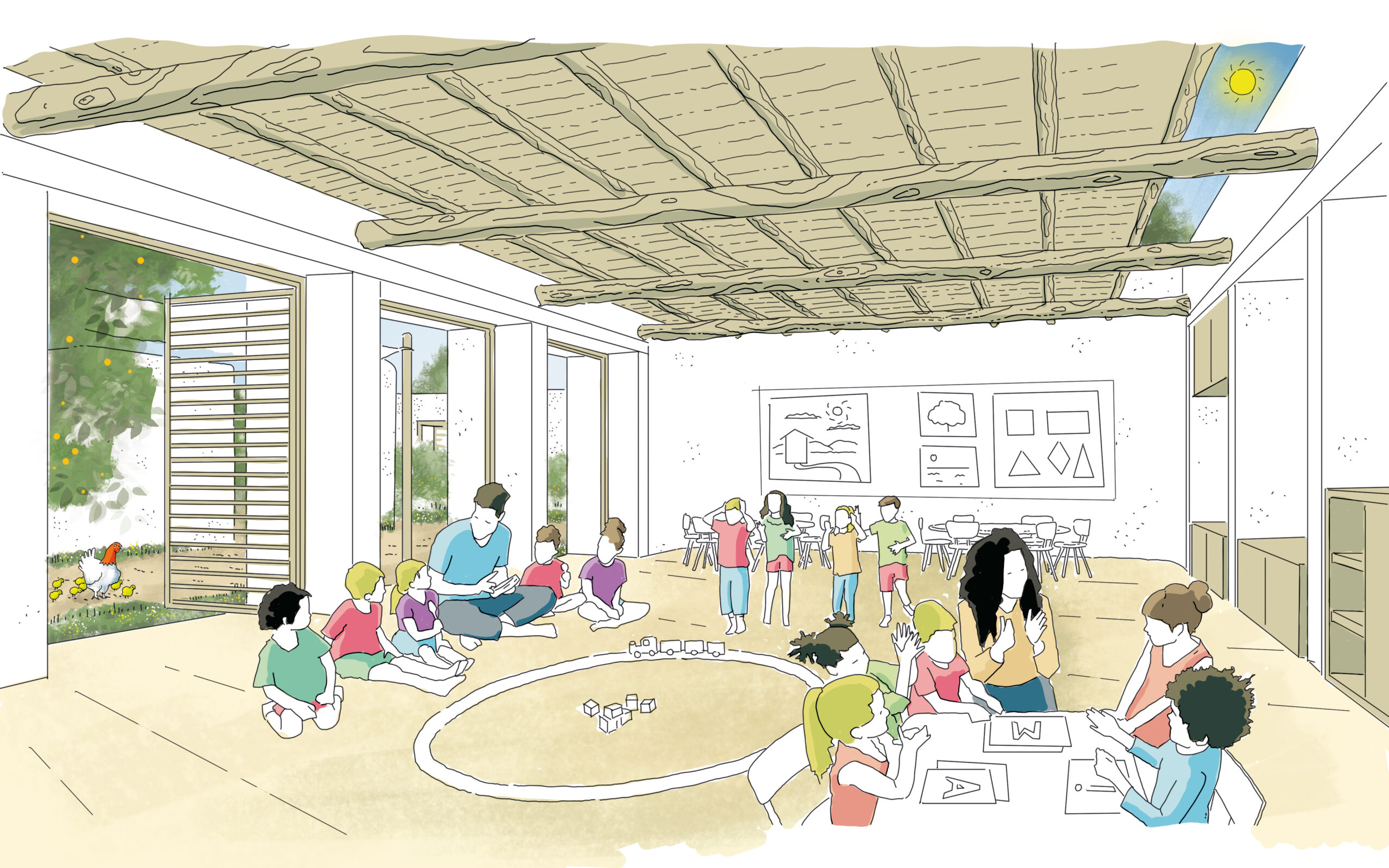 Green School
Santa Eulalia, Ibiza, Spain. 2022 – ongoing
At the request of Green School Ibiza (GSI), the NFF has prepared a proposal to undertake the research and planning for GSI, which will be located in Ibiza, Spain.
Green School Ibiza's aim is to deliver pioneering education for the future in a different way, creating a global community of learners that will make our world more sustainable. Green School's essence is based on four pillars:
– A unique, well researched learning program, aligned with the UN's Sustainable Development Goals and with a focus on entrepreneurship and real-life skills
– Built with a focus towards community welfare, in an environment in which students, parents and teachers are encouraged to learn from one another
– Creating an iconic campus which sparks curiosity, with buildings that ignite senses and evoke a link to nature
– A focus on sustainability, wellbeing, and global citizenship, with an education tailored towards achieving economic prosperity and responsible citizenship with a focus on our nature.
Green School Ibiza will be based on these four pillars and will enhance Green School's concept with an adapted educational curriculum to current needs. In a similar way, the culture and architecture of the island will inform the school's design and community strategy. Vernacular building techniques and materials will be used as a design inspiration, and specific relationships will be established with island farmers, outdoor activity providers, activists, entrepreneurs, artists, thinkers and any other relevant actors. This will also be true for international individuals and organizations that will enrich the school's curriculum and the community's global outreach.
The brief asks for a total of approximately 5,000 sq.m. of accommodation, including standard classrooms, music and art classrooms, a library, a school "heart", sustainability and sports facilities, catering, and administrative facilities among others. The full exterior masterplan, road access to the school, and the sports fields will also be developed as part of this brief.