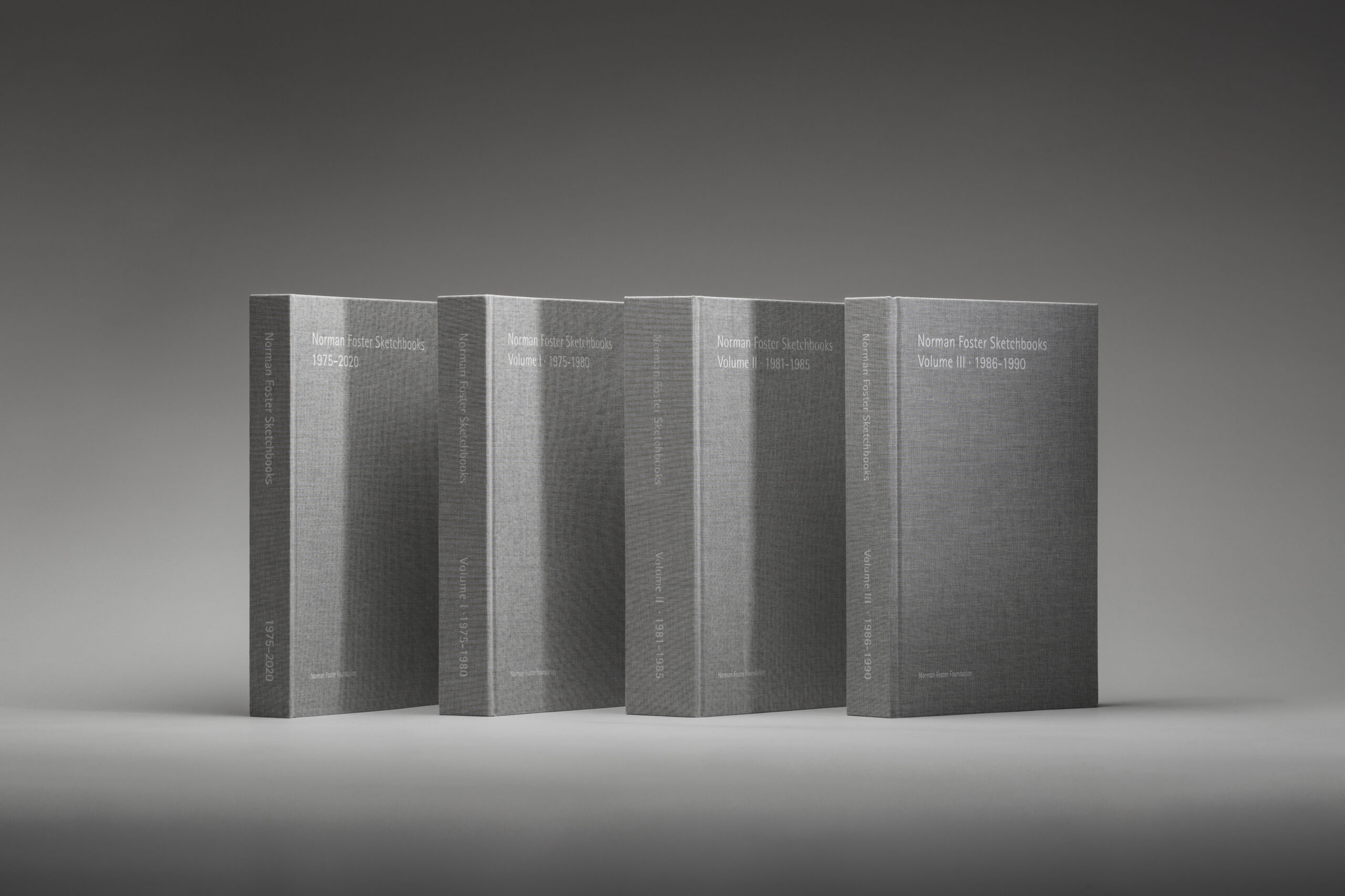 Norman Foster. Sketchbooks Volume III · 1986 – 1990
The Norman Foster Foundation announces the publication of the next installment in the Norman Foster Sketchbooks series; Volume III · 1986-1990
Edited by Jorge Sainz, this generously illustrated publication offers a broad overview of the contents of Norman Foster's sketchbooks, held in the Foundation's Archive. First appearing in 2020, the synopsis volume of the series Norman Foster Sketchbooks 1975-2020 includes a selection of the complete visual output of Norman Foster, contained in his sketchbooks. Volume I · 1975-1980, published in 2021, offers an in-depth exploration of the drawings related to the second half of the 1970s and Volume II · 1981-1985, covers the early 1980s in Norman Foster's career.
Volume III · 1986-1990 illustrates the sketchbooks covering the second half of the 1980s. It includes 761 drawings taken from 123 sketchbooks. The starting point picks up directly from the end of Volume II, as the completion of the complex bank project in Hong Kong signalled the major reorganisation of Foster Associates as a practice. This moment also saw the start of work on the final design of the Carré d'Art in Nîmes, which would take up eight years since the appointment year until the building's completion in 1993. The end of this period is also linked to two important events for Foster: first, in 1989, the passing away of his partner and wife, Wendy; and second, the move in 1990 to a new studio on the river at Battersea.
As in the previous volumes, the structure here is thematic, although in this case the initial part takes up much more space and shows many more items, reflecting the increased pace of the practice, while the second part focuses on furniture designs and other objects, plus the usual miscellany section at the end.
The Norman Foster Sketchbooks series is a new collection celebrating Foster's career from the 1970s to the present day, through his personal sketchbooks. It is a compilation of several volumes that will follow the work of Norman Foster in chronological sequence, with one volume published annually.
Click here to get your copy.