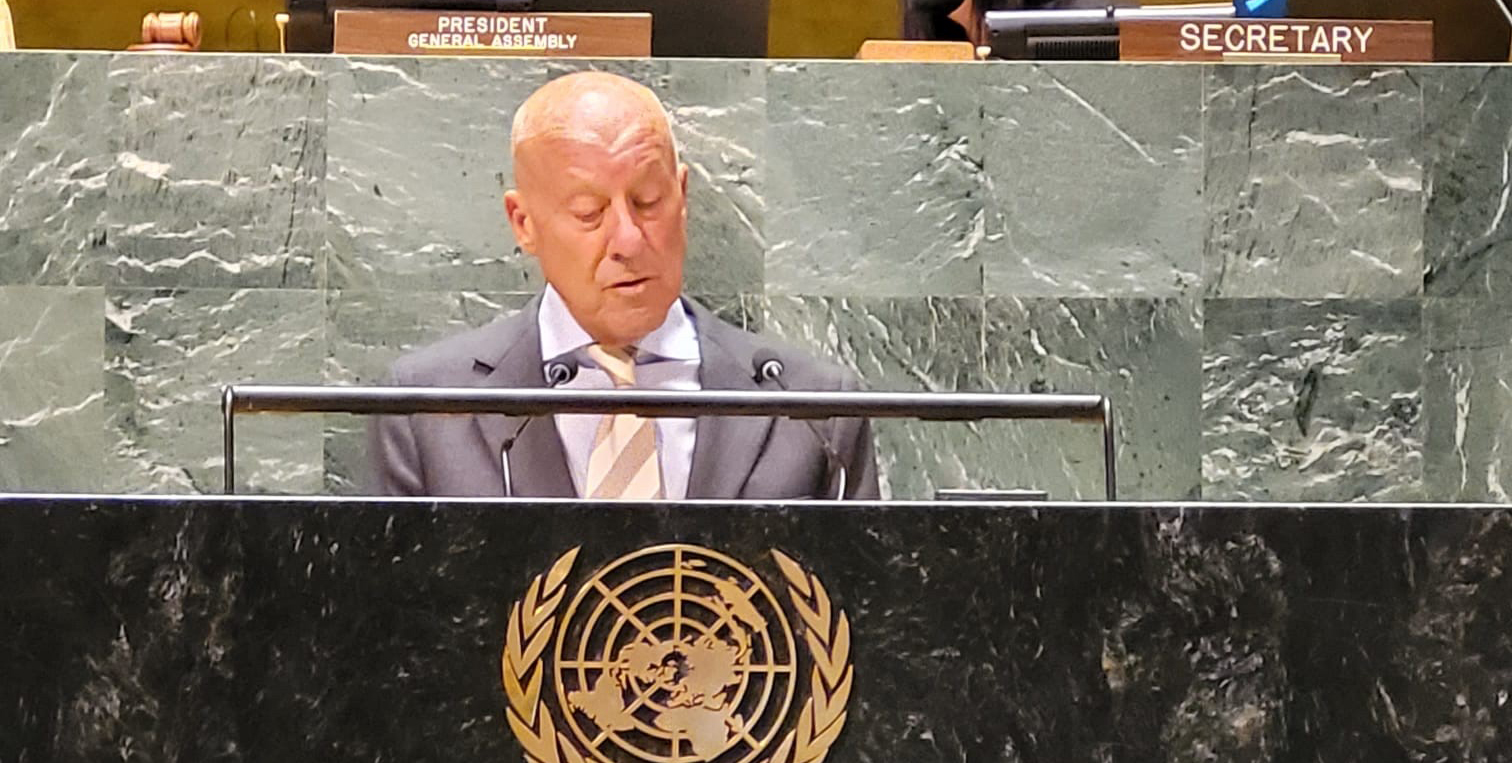 Lord Foster at the United Nations General Assembly in New York
April 29, 2022
Lord Foster of Thames Bank OM, President of the Norman Foster Foundation and Patron of the United Nations' International Forum of Mayors, addressed the United Nations General
Assembly in New York last Thursday 28 April 2022.
Invited to speak on the need for master planning cities, he responded to the invitation from the Mayor of the devastated Ukrainian city of Kharkiv to create a master plan to preserve the best of the past of the city, and reconstruct Kharkiv as a city of the future.
Foster highlighted his commitment to bringing together the best talents in the globe to prepare a forward-looking master plan for the city. A master plan must, by design, address social, economic, environmental challenges such as housing and biodiversity; all the issues that form the focus of the NUA.  He noted that the experience of the city of London, that commissioned a master plan in 1943 before the end of the second world war, as well as one for the next twenty-five years during the COVID-19 pandemic, provides an inspiring example. With such examples, "I believe we can look to the future with optimism."
Click here to watch Lord Foster's speech.