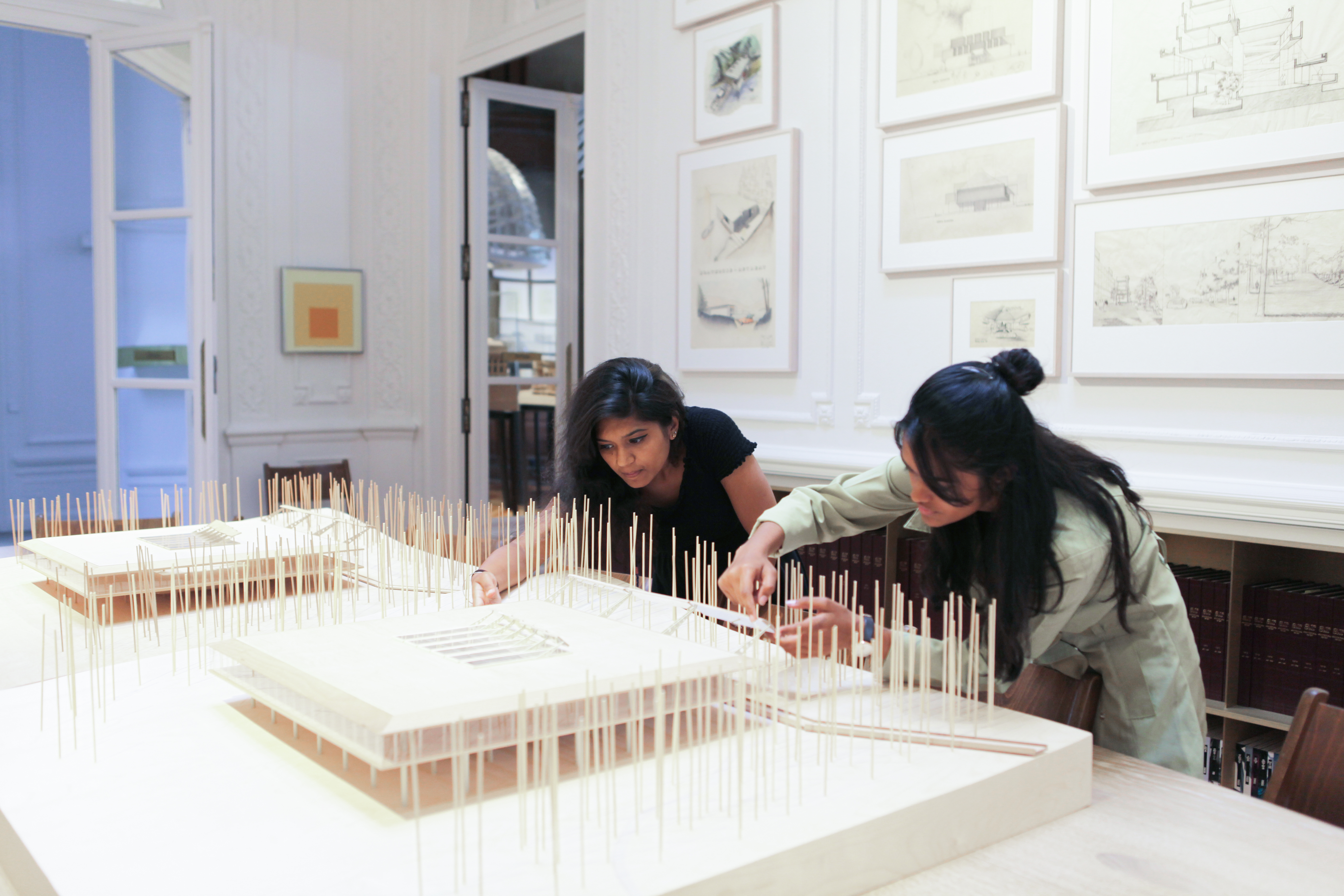 OPEN CALL: Model Making Summer Internship Programme
April 8, 2019
The NFF Archive's holdings span chronologically from the 1950s to the present. The collection relates to works. from Norman Foster's student years at Manchester and Yale University; projects and proposals by the firms he founded (Team 4, Foster Associates, Sir Norman Foster and Partners and Foster + Partners); utopian proposals created with lifelong collaborators such as Buckminster Fuller; and projects developed by the Foundation itself.
Each intern will have the opportunity to work with a variety of models both from the Archive Collections and the Architecture, Design and Technology Units, while also collaborating with professional model making studios based in Madrid.
During their time at the Foundation, interns will be asked to perform the following tasks:
Attendance to Introductory Seminars and weekly work reviews
Research on the selected models of study, making use of the Archive to gather information, to be  further developed through different means, including CAD drawings
Creation of models, based on the CAD drawings previously developed
To build models for current projects from the Architecture Design and Technology Units
Interns will be part of the Norman Foster Foundation team, following their working schedule. The deadline for application submissions is Sunday 28th April at 24:00 CEST (Madrid time). Learn how to apply here.