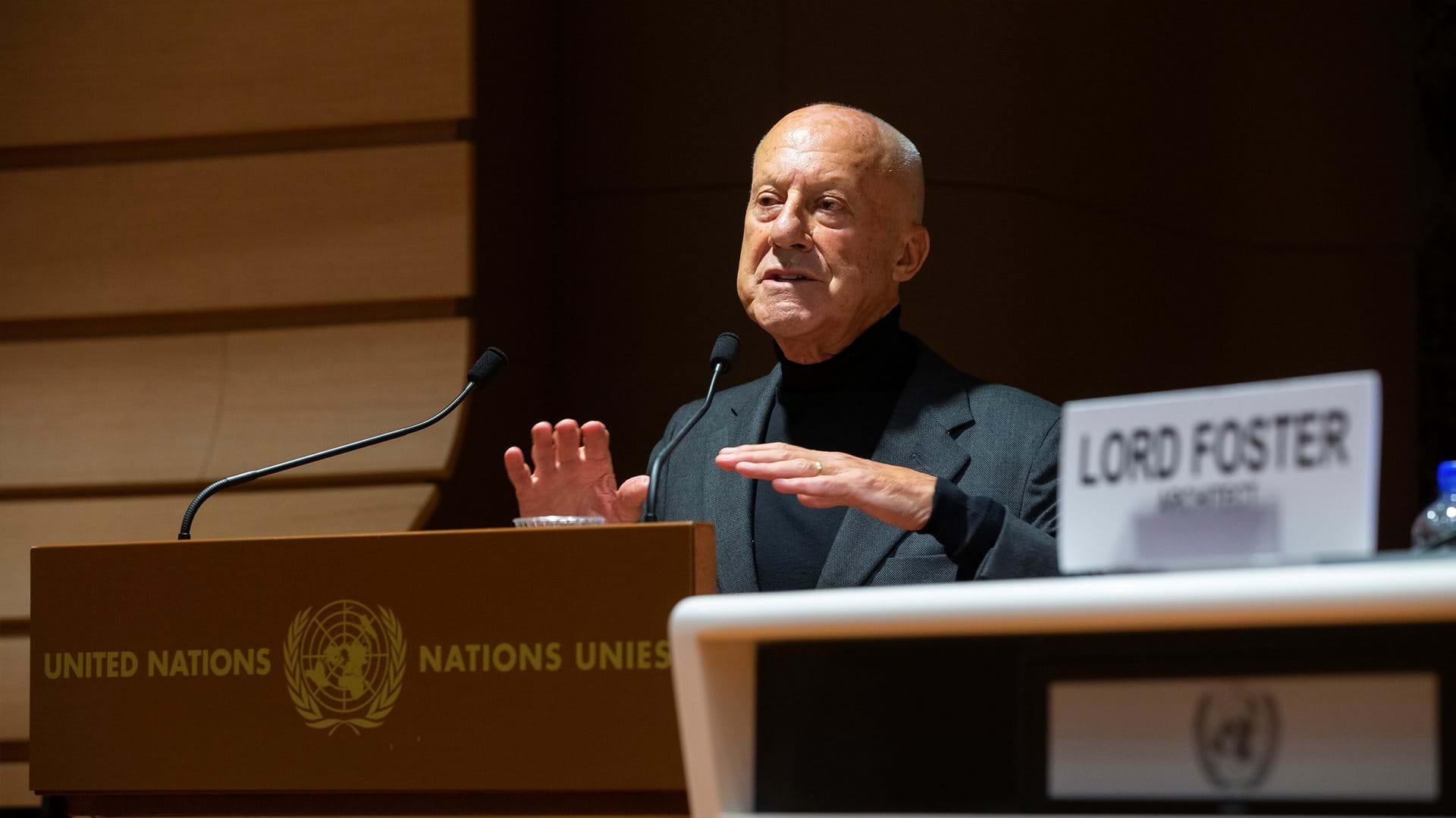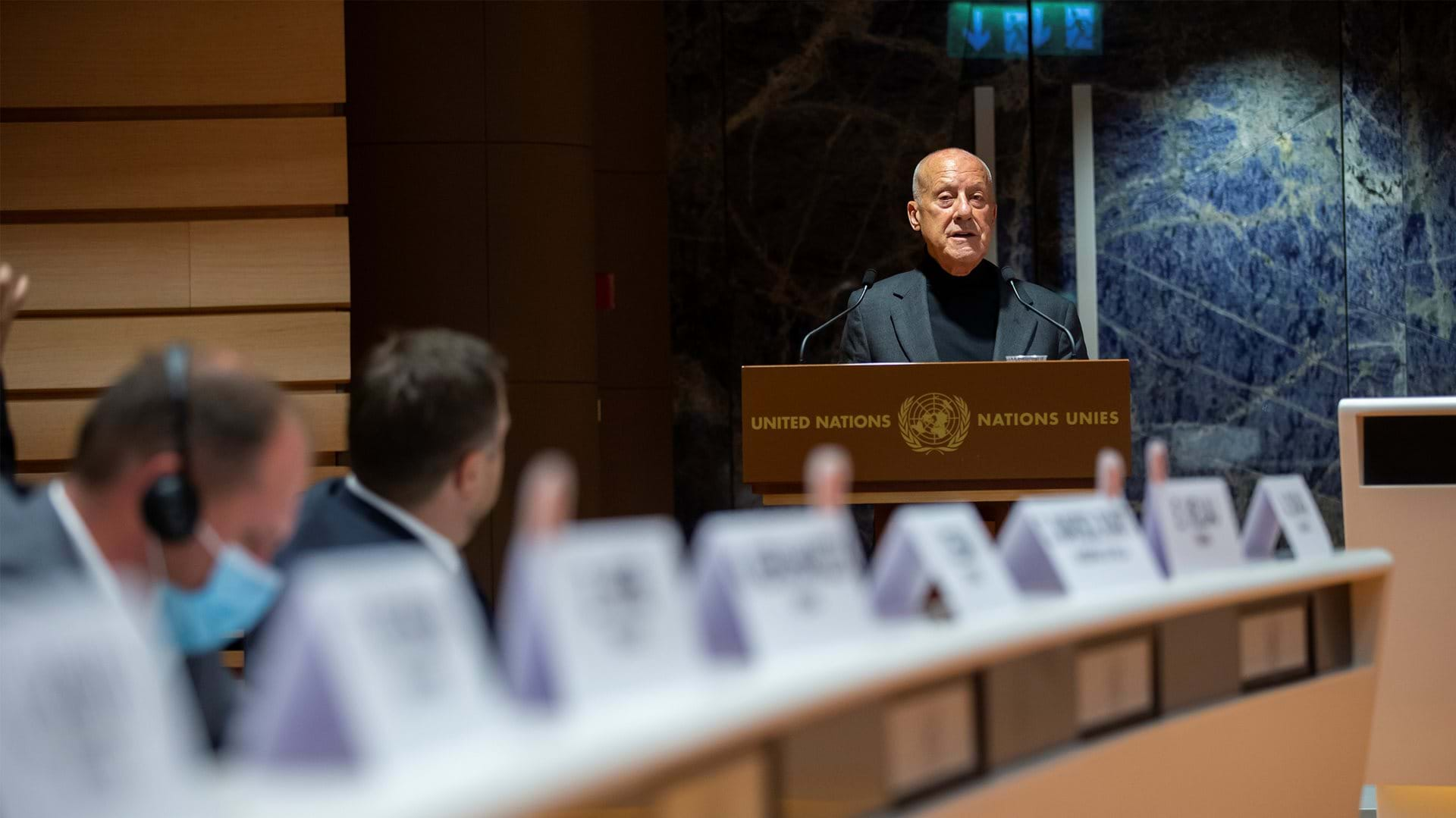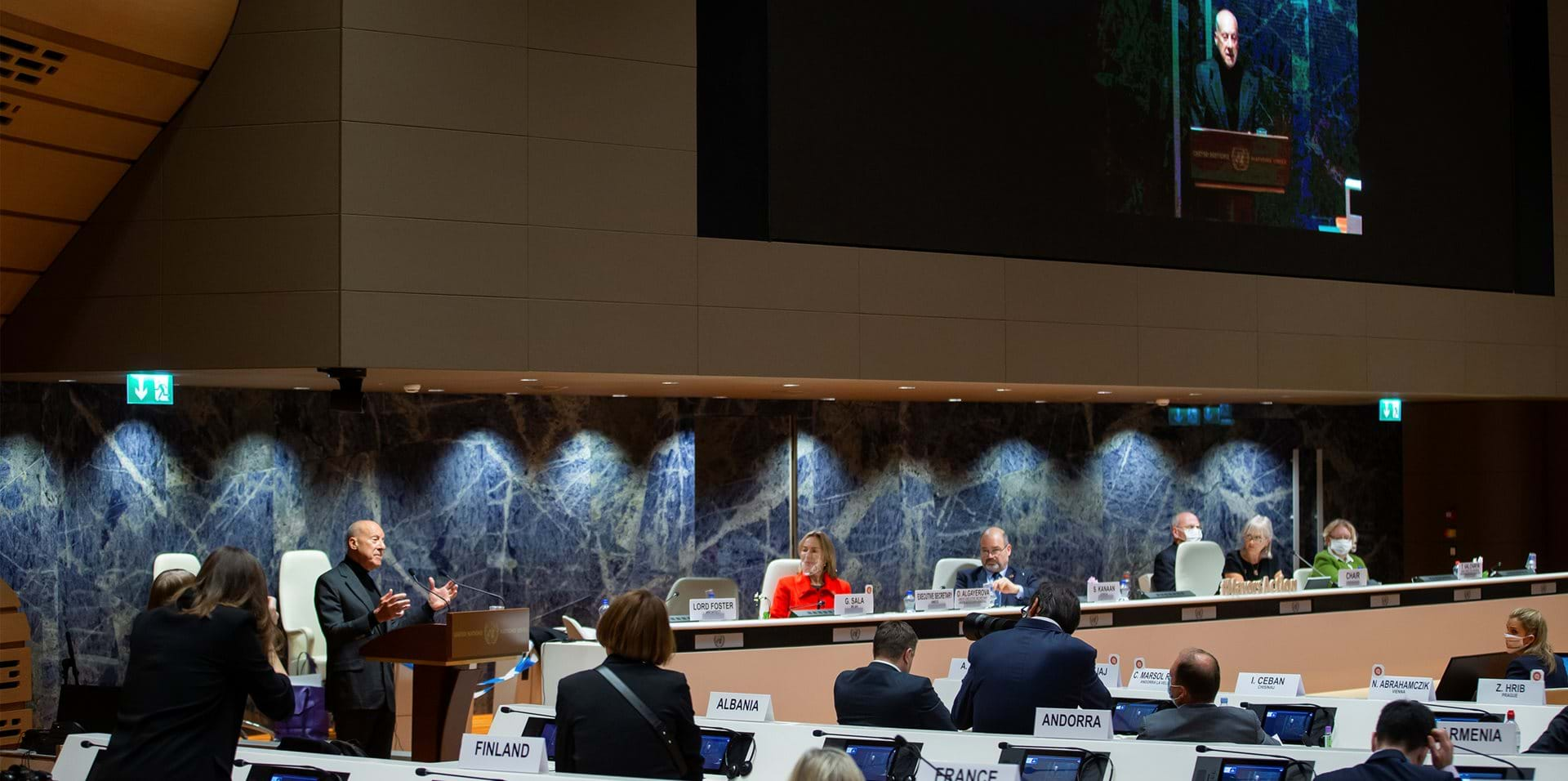 Norman Foster addresses the first United Nations Forum of Mayors in Geneva
October 7, 2020
Norman Foster has given the opening keynote to the first UN Forum of Mayors on this 06 of October 2020 in Geneva, Switzerland.
From introducing temporary public spaces where people can walk or cycle while practicing social distancing, experimenting with new means of public transport, to decarbonizing heating systems, Norman Foster's speech to the forum outlined how the current pandemic can be seen as an opportunity for mayors and other civic leaders across the world.
The 2020 Forum focused on "City action for a resilient future: Strengthening local government preparedness and response to emergencies and the impact of disasters and climate change" and allowed mayors to present their experience dealing with the COVID-19 health emergency and other challenges their cities are facing. Amongst the subjects covered, concrete actions and innovative solutions on urban resilience were shared regarding local responses to the COVID-19 pandemic; city actions to adapt, mitigate and respond to the effects of climate change; local responses to natural hazards; and medium-term and long-term resilience strategies in cities.
The Forum of Mayors brought together city leaders from Europe, North America, Central Asia, and the Caucasus to address the key challenges of our time. Marking the start of this year's Session of the Committee on Urban Development, Housing and Land Management, mayors from 41 cities as diverse as Belgrade, Glasgow, Kazan, Milan, Pittsburgh, and Reykjavík, sent a clear message that healthy populations require more resilient and sustainable cities.