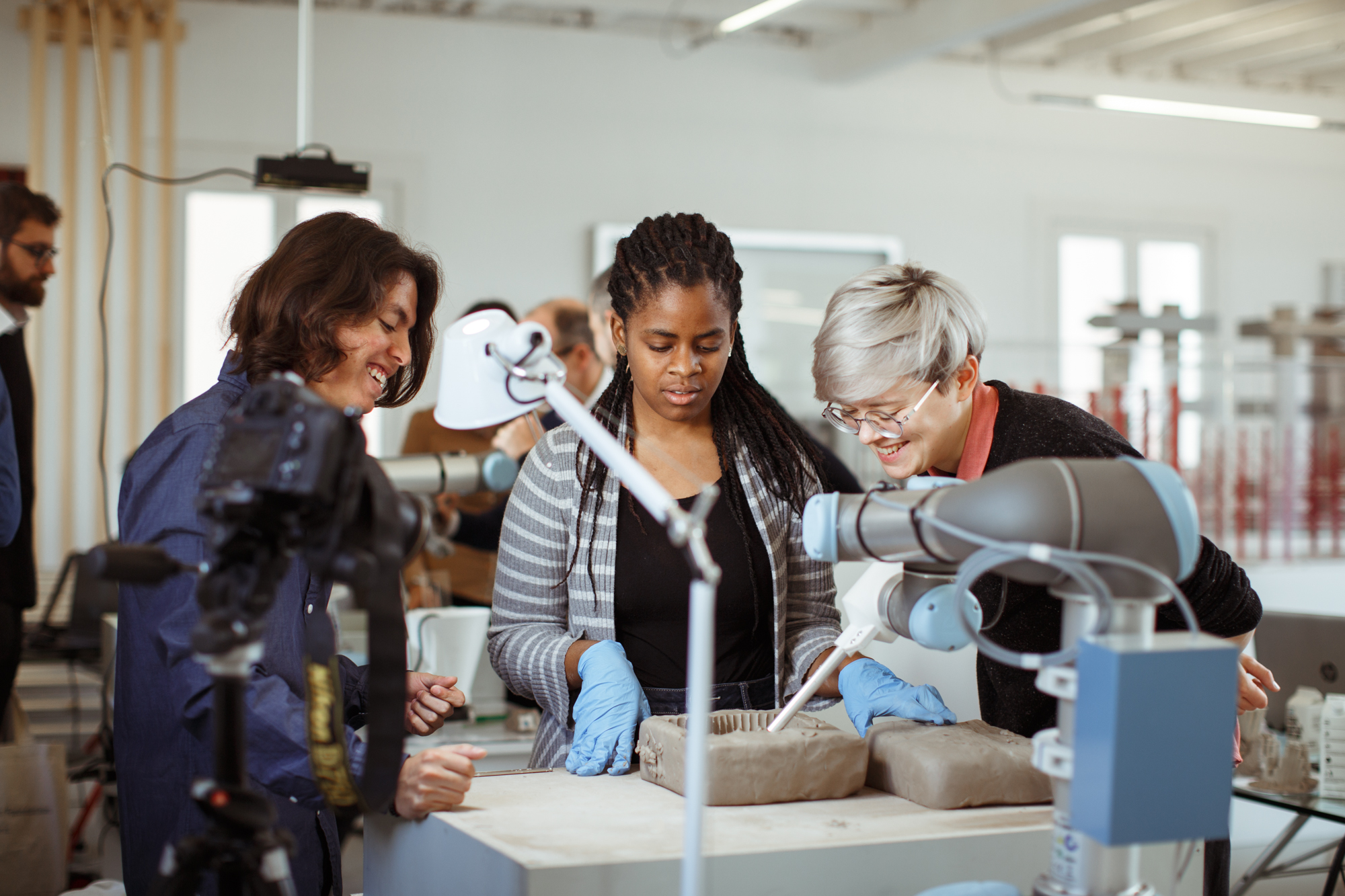 OPEN CALL: Robotics Atelier 2019
July 12, 2019
The Norman Foster Foundation is selecting ten students to be awarded a scholarship for the third edition of the Norman Foster Foundation Robotics Atelier, supported by the Rolex Institute.
How will robots influence the future of design processes and the built environment?
The Robotics Atelier 2019 will take place in Madrid, Spain, from 4 – 8 November 2019. As usual, the Atelier will gather a team of ten scholars, drawn from diverse backgrounds including architecture, arts and humanities, computational design and digital fabrication. The selected scholars will explore new opportunities for combining emerging technologies with experimental fabrication processes.
Each grant will cover all transportation, accommodation and incurred costs related to the Atelier in Madrid. Scholars will be invited to engage with an interdisciplinary Academic Body composed of researchers, industry practitioners and academicians.
Those interested in applying for the Robotics Atelier 2019 Scholarship please download:
The deadline is the 08th of September 2019, 24:00 CEST (Madrid time).
We look forward to receiving your application!