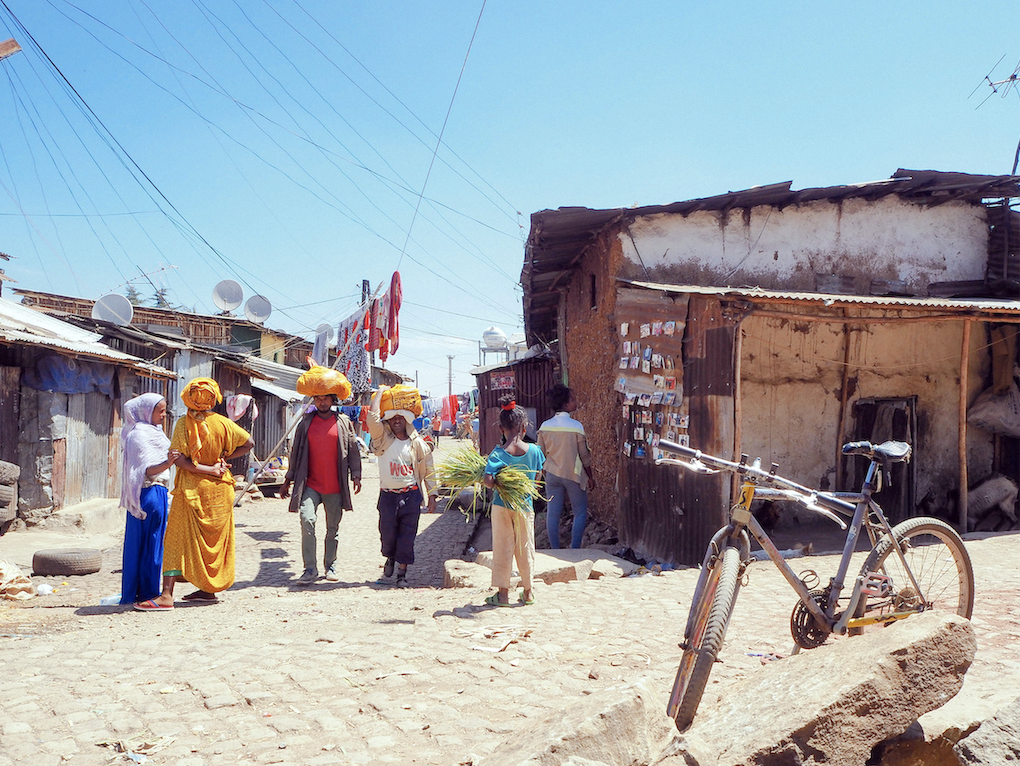 RIBA opens 2022 Norman Foster Travelling Scholarship for applications
April 12, 2022
The Royal Institute of British Architects (RIBA) has today (Tuesday 12 April 2022) opened applications for the 2022 Norman Foster Travelling Scholarship.
The scholarship seeks to reward one outstanding architecture student and fund their travel to research the sustainable survival of cities and towns.
A £7,000 grant will be awarded to the winner, decided by a panel of judges including Lord Foster and RIBA President Simon Allford.
Lord Foster said:
"As a student I won a prize that allowed me to spend a summer travelling through Europe and to study first hand buildings and cities that I knew only from the pages of books. It was a revelation – liberating and exhilarating in so many ways. Today it is the privilege of the Norman Foster Foundation to support the RIBA Norman Foster Travelling Scholarship, which I hope will have a lasting legacy – offering the chance for discovery and the inspiration for exciting new work – for generations to come."
RIBA President Simon Allford added:
"The Norman Foster Travelling Scholarship, now in its 16th year, has enabled many talented architecture students to explore the sustainable development of cities and towns around the world. I would like to add my thanks to the Norman Foster Foundation for their continued generosity in funding this important initiative, which both opens up how we see the world and helps make our profession ever more accessible."
Applications are open to students who are enrolled in, or have successfully completed, the first year of a professional qualification in architecture, in one of the higher education institutions invited to participate.
The deadline for submissions is 17:00 (GMT) Tuesday 7 June 2022. For more information visit www.architecture.com/fosterscholarship
Past recipients of the RIBA Norman Foster Travelling Scholarship:
2021: Weronika Zdziarska – Politecnico di Milano, Italy – ''Don't Stay Out Alone: addressing women's perception of safety and freedom in cities by design.'
2020: Iulia Cistelecan – London School of Architecture – 'Life Between Shelters: Refugee camps of today becoming cities of tomorrow.'
2019: Siti Nurafaf Ismail – University of Malaya, Malaysia – 'Architecture of Humility'
2018: Steven Hutt – University of Greenwich, UK – 'East of Eden'
2017: Chloe Loader – University of Lincoln, UK – 'Emerging Cities: Sustainable Master-Planning in the Global South'
2016: Abel Feleke – University of Western Australia – 'Weaving the Urban Fabric: Examining the Significance of Community'
2015: Charles Palmer – University of Sheffield, UK – 'Cycling Megacities'
2014: Joe Paxton – Bartlett (UCL), UK – 'Buffer Landscapes 2060
2013: Sigita Burbulyte – Bath University, UK – 'Charles Booth Going Abroad'
2012: Thomas Aquilina – University of Edinburgh – 'Material Economies: Recycling Practices in Informal Settlements Along African Longitude 30'
2011: Sahil Bipin Deshpande – Rizvi College of Architecture, India – 'Sanitation: A Case Study across Eight Metropolises'
2010: Andrew Mackintosh – Robert Gordon University, UK – 'In Search of Cold Spaces'
2009: Amanda Rivera – University of Bio Bio, Chile – 'Ancestral Cities, Ancestral Sustainability'
2008: Faizan Jawed Siddiqi – Rizvi College of Architecture, India – 'The Role of Public Transport in Shaping Sustainable Humane Habitats'
2007: Ben Masterton-Smith – Bartlett, UK – 'Emerging East: Exploring and Experiencing the East Asian Communist City'.
Image: Weaving the Urban Fabric: Examining the Significance of Community © Abel Feleke – 2016 Norman Foster Travelling Scholarship recipient