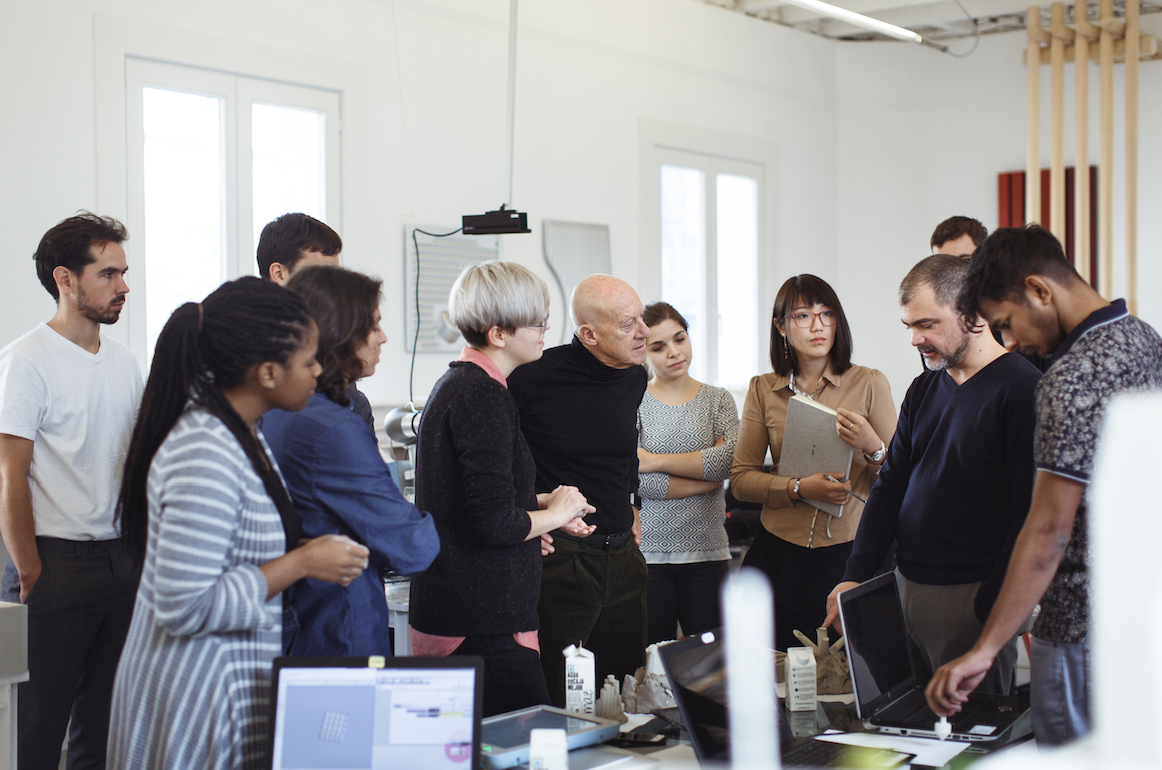 UNECE recognises the Norman Foster Foundation as a Centre of Excellence
April 26, 2021
The United Nations Economic Commission for Europe (UNECE) and the Norman Foster Foundation signed a Memorandum of Understanding (MoU) on 23 March 2021.
The two organisations formalise their cooperation in the promotion of sustainable housing and sustainable cities through the establishment of the Norman Foster Foundation as a 'Centre of Excellence' in Spain for the implementation of the Geneva United Nations Charter on Sustainable Housing.
The Centre of Excellence will provide best practices, research, support and training in the area of sustainable cities, sustainable housing and the organisation of the Second Forum of Mayors, to take place on 4 and 5 April 2022. This cooperation will also contribute to the development and undertaking of collaborative activities and projects to promote the principles of the Geneva UN Charter on Sustainable Housing through the Centre of Excellence.
UNECE Executive Secretary, Olga Algayerova, emphasised: 'The collaboration between UNECE and the Norman Foster Foundation will strengthen the support we can offer to our member States on sustainable housing, to become more resilient while encouraging the transformation to smart and sustainable urban development'.
Norman Foster Foundation President, Norman Foster, said: 'We are delighted and honoured to be recognised by the United Nations as a Centre of Excellence and work forward to building on our collaboration in the future'.
With 'stay-at-home' orders becoming the norm during the COVID-19 pandemic, access to adequate and affordable housing is more critical than ever. Families and communities require a sense of stability and security that is particularly lacking for the more than fifty million people in the UNECE region living in informal settlements. The cooperation between UNECE and the Norman Foster Foundation will support the implementation of Sustainable Development Goal 11 (SDG 11): make cities and human settlements inclusive,
safe, resilient and sustainable.
The alliance between UNECE and Norman Foster Foundation will combine the work of the UNECE Committee on Urban Development, Housing and Land Management to address the housing and urban development challenges of the UNECE region with the vision and research of the Norman Foster Foundation, which is committed to helping new generations of architects, designers and urbanists anticipate the future and better serve society.
Activities undertaken by the Norman Foster Foundation, as partner organisation hosting the Centre of Excellence, will include the development and production of print and digital materials as well as curriculum for training and capacity building on sustainable cities, the organisation and hosting of meetings to disseminate information about the Charter and UNECE and the promotion of the Charter at international, national, and subnational level meetings and through print and social media.
UNECE will facilitate the work of the Centre of Excellence and the exchange of information, knowledge and experience within the network as well as with relevant international and national organisations in the UNECE region, coordinating cooperation and exchange of experiences between the Centres of Excellence.