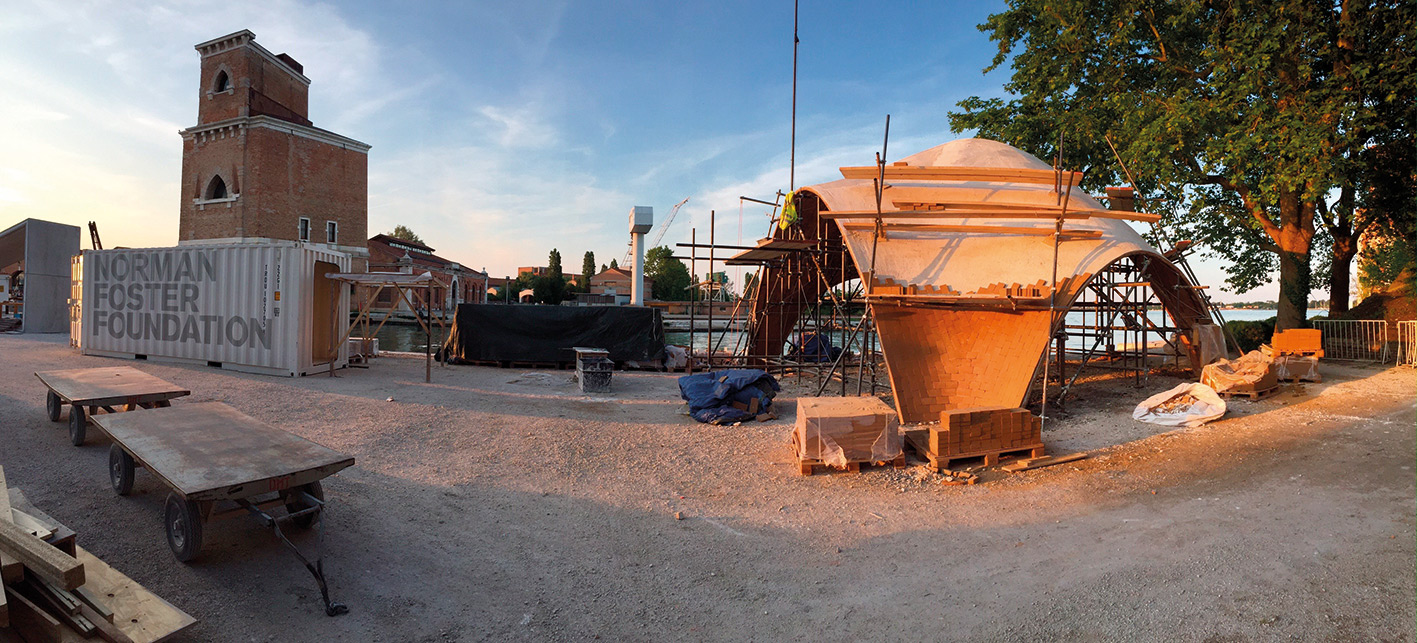 The Droneport prototype, a permanent installation in Venice
March 23, 2017
After the outstanding Venice Architecture Biennale 2016, the organisation has decided to extend the life of the Droneport prototype. The works which are currently taking place will upgrade the vault from its former temporary condition to a permanent construction.
A full-scale prototype for a Droneport was built on site in the Arsenale in Venice and was unveiled at a press preview during the 15th International Architecture Biennale on Thursday 26 May 2017.
The Droneport prototype is the first project to be presented by the Norman Foster Foundation.