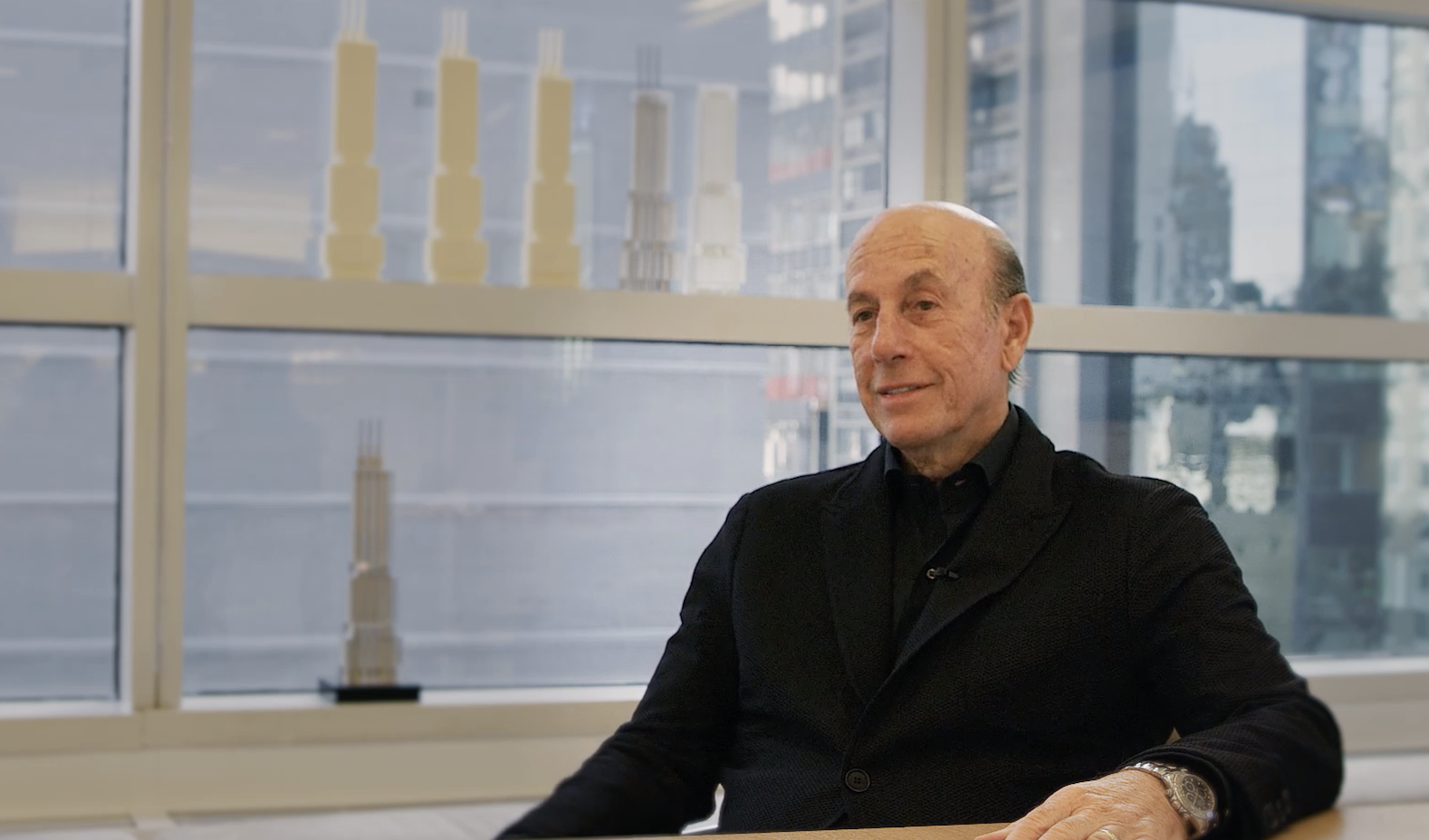 In this episode our 'Building the Future' series, David Levinson, Chairman and CEO of L&L Holding Company, discusses working with Norman Foster on 425 Park Avenue, New York. Focusing on modern interventions into historical buildings, the renovated Berlin Reichstag first drew Levinson's attention to Norman Foster. While watching the construction of Hearst Tower, Levinson promised himself that: 'One day, I'm going to do a project with Norman Foster'.
The competition for the Park Avenue site was announced with a specially-designed book, sending a clear message about how Levinson saw the project. To his surprise, Norman Foster responded by submitting his proposal in book form, thereby opening the dialogue. Levinson was similarly impressed with Norman Foster's 'mesmerising' presentation to his office; 'the way he articulates his vision is extremely important', Levinson observes.  
The project's key idea was to create a building that is fresh and original, but also respectful of Park Avenue's urban landscape. Seeing the way Norman Foster approached this problem assured Levinson that he would be successful at resolving these potentially conflicting pressures. The resulting design is, for Levinson, 'magnificent' through fulfilling this primary objective.
The process was not straightforward. As Levinson recalls, zoning regulations had severe impacts on the building's height. By comparison with the former structure on the site, its replacement would lose twenty-five percent of its size. In an 'extraordinarily complex' move, parts of the old building were retained during construction. While working with Norman Foster, Levinson noted his focused and detail-oriented approach, and his facility to problem solve by sketching.