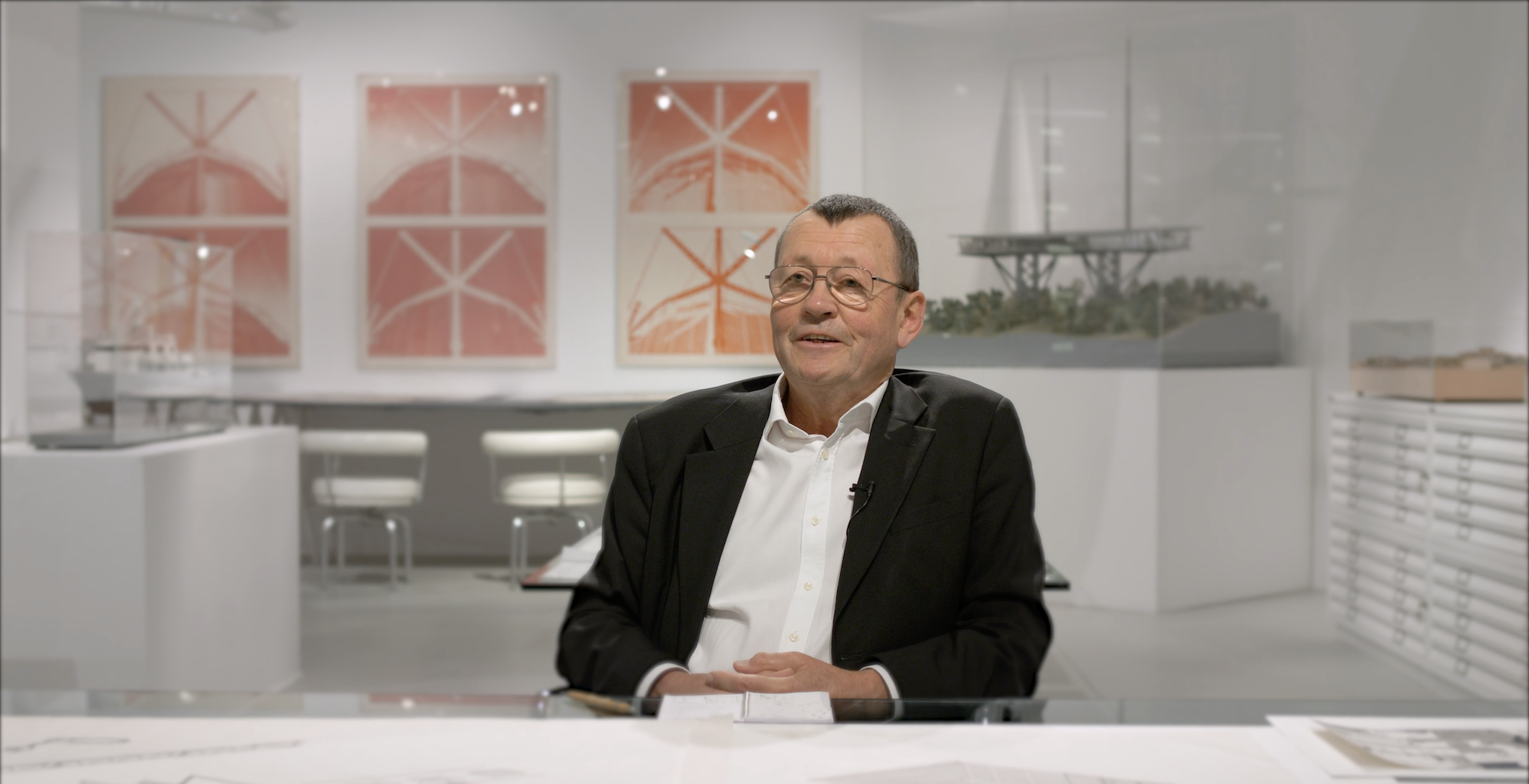 In the fifth episode of our 'Inside the Archive' series Mark Sutcliffe discusses his first impressions of Norman Foster, the guiding principles behind celebrated projects and the benefits of learning from mistakes.
As a second-year polytechnic student, Mark Sutcliffe was fortunate to discover that one of his part-time tutors was Norman Foster.  Freshly returned from his sojourn at Yale, and working with Richard Rogers at the time, Foster's remarkable enthusiasm and ability to explain projects clearly came as "a breath of fresh air" to Sutcliffe.  This persuaded him to join Team 4 Architects, where an error in scale for the practice's first project, The Retreat, at Pill Creek (1964-1965) served as a memorable lesson in gaining experience during the construction process.
The uniquely multidiscipline approach to design was immediately apparent.  By understanding the need to control both the structure and its services, Sutcliffe recalls how unlike other architects, Norman Foster integrated the separate components as an in-house part of the practice itself.  This holistic approach complemented a drive to create more democratic workplaces which acted as a positive environment for all employees.  As Sutcliffe reflects, this was first realised in a factory for Reliance Controls, at Swindon (1965-1966).
Such ideals found new expression in successive projects during Sutcliffe's career.  He recalls how the Commerzbank in Frankfurt (1991) allowed for areas of natural vegetation, and how the building's open core and triangular plan permitted the extensive use of natural ventilation.  In a similar vein, the transparent dome of the Reichstag (1992-1999) permitted public access above politicians in the Bundestag below; a clear message of the value of democracy at a historically-charged location.