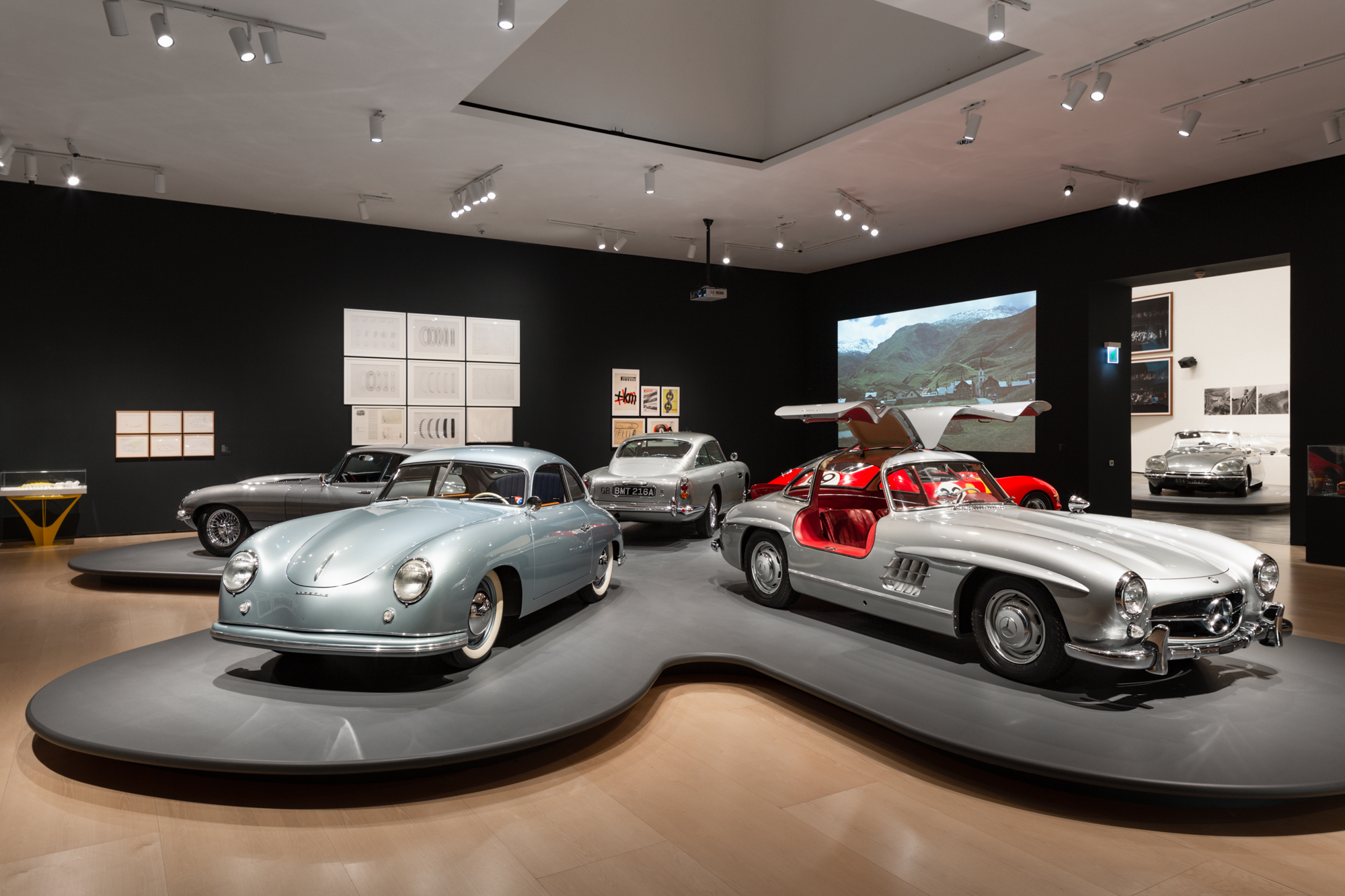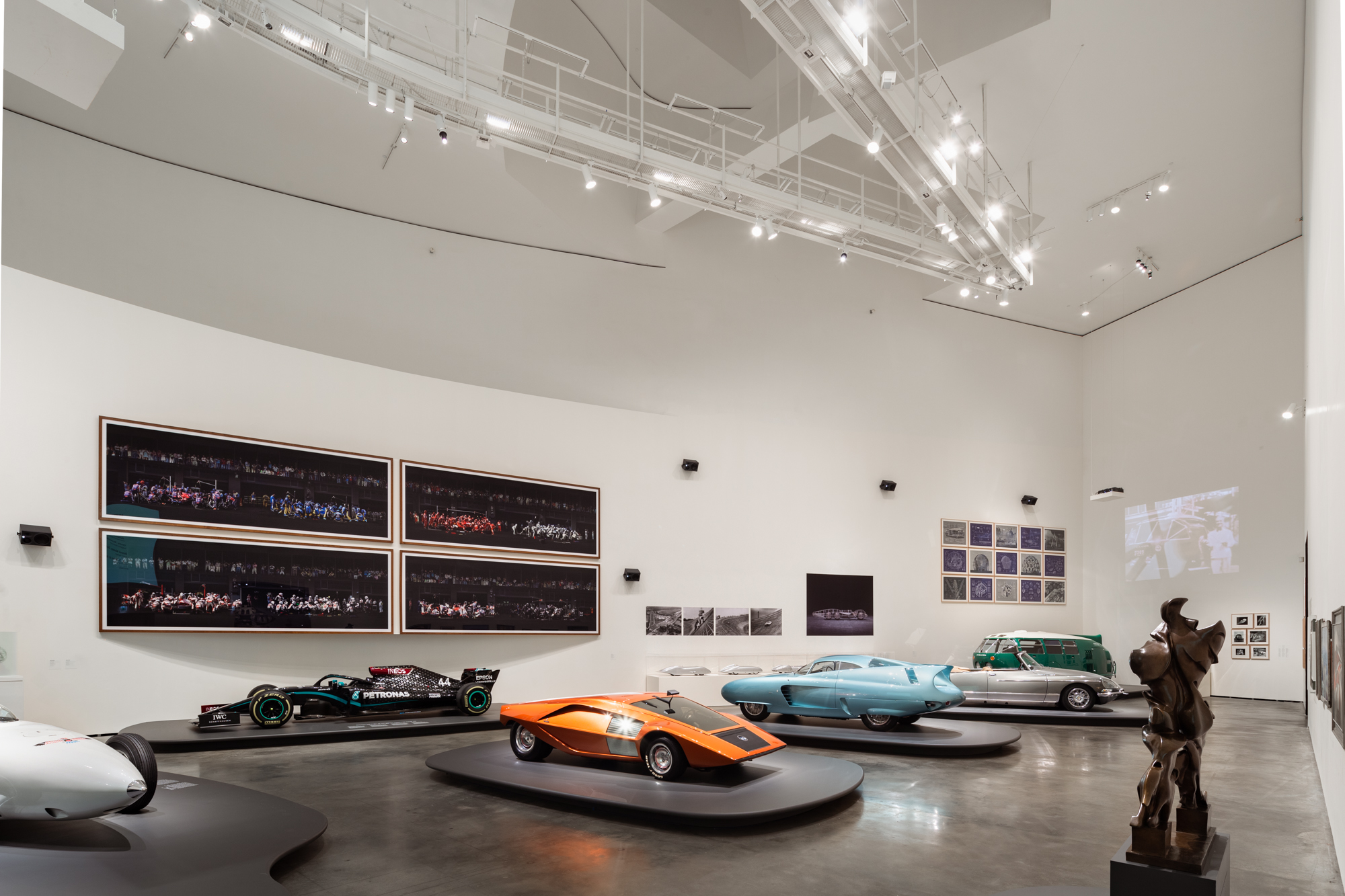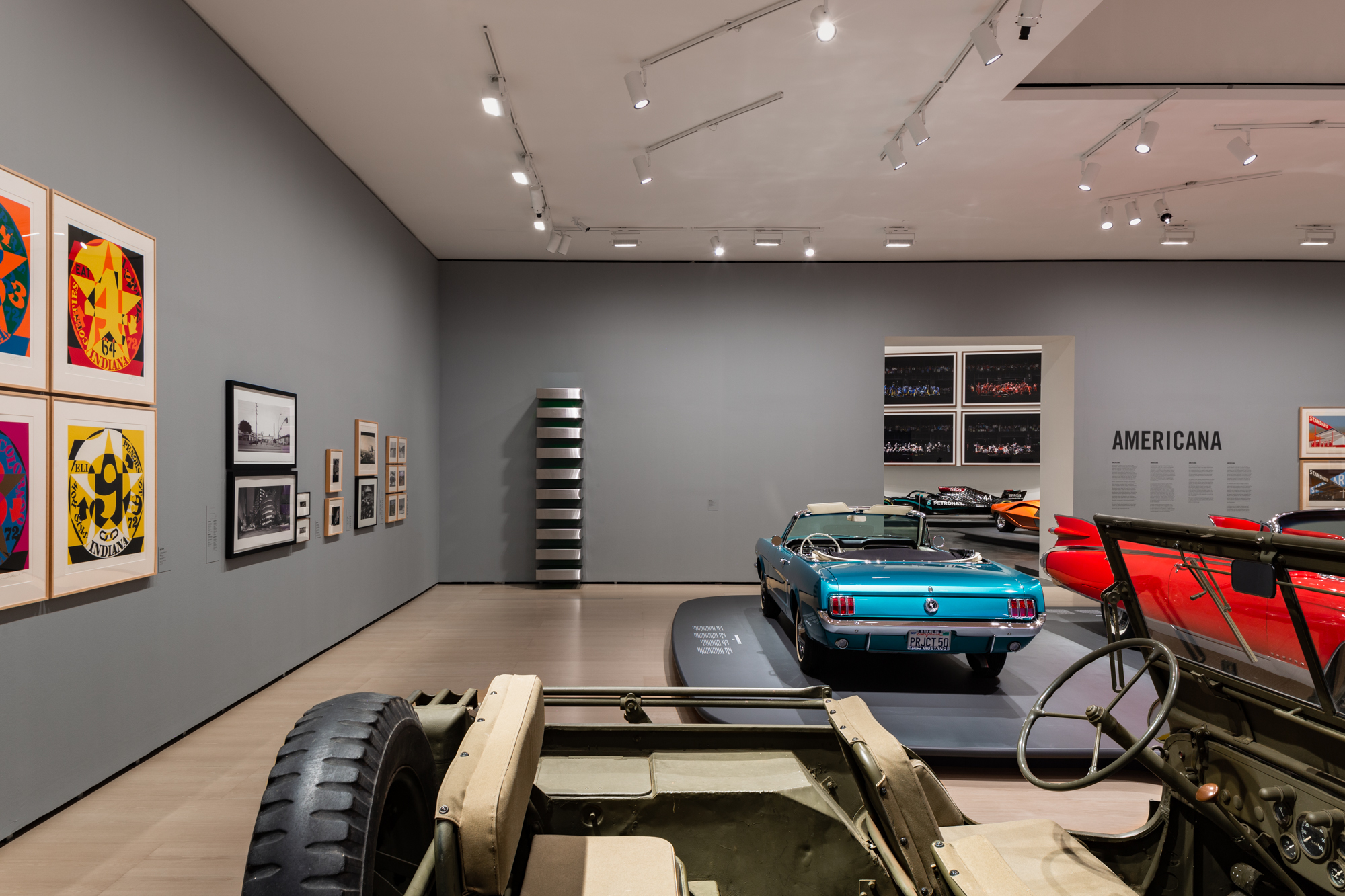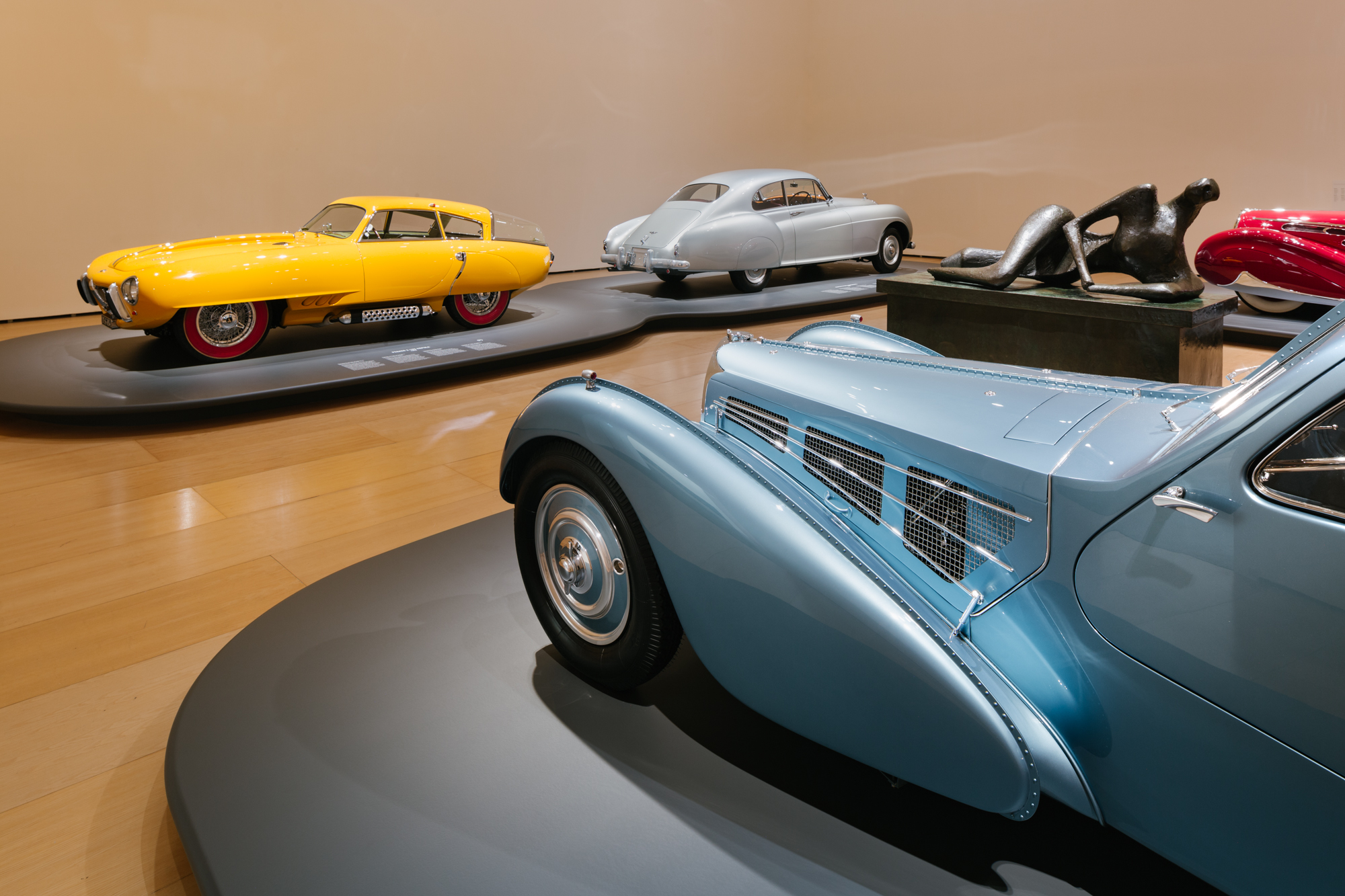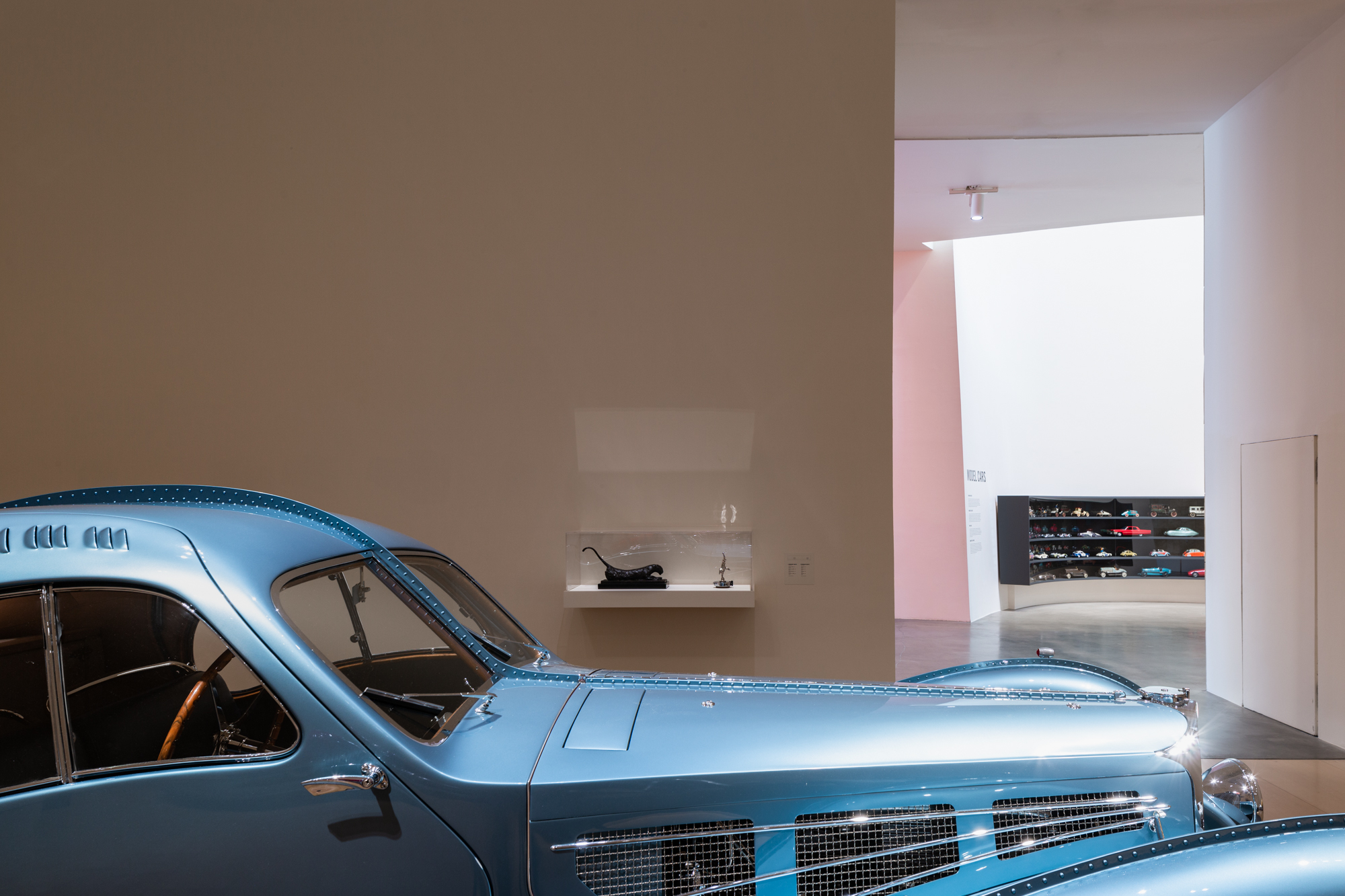 Motion. Autos, Art, Architecture
8 April - 18 September 2022, Guggenheim Museum Bilbao
From 8 April to September 18, 2022, the Guggenheim Museum Bilbao hosted 'Motion. Autos, Art, Architecture', an exhibition curated by Norman Foster and organized in collaboration with the Norman Foster Foundation.
Motion. Autos, Art, Architecture celebrated the artistic dimension of the automobile, linking it to the parallel worlds of painting, sculpture, architecture, photography and film. In this holistic approach, the exhibition challenged the separate silos of these disciplines and explored how they are visually and culturally linked together.
The exhibition, curated by Norman Foster and designed by the Norman Foster Foundation, considered the affinities between technology and art, showing for example how the use of the wind tunnel helped to aerodynamically shape the automobile go faster with more economic use of power. This streamlining revolution was echoed in works of the Futurist movement and by other artists of the period. It was also reflected in the industrial design of everything, from household appliances to locomotives.
The exhibition brought together nearly forty automobiles—each being the best of its kind in terms of beauty, rarity, technical progress and a vision of the future. These were placed centre stage in the galleries and surrounded by significant works of art and architecture. Many of these had never before left their homes in private collections and public institutions, so they were opened up to a wider audience for the first time. Unlike any other single invention, the automobile has completely transformed the urban and rural landscape of our planet and in turn our lifestyle. We are on the edge of a new revolution of electric power, so this exhibition could be seen as a requiem for the last days of combustion.
The exhibition received a total of 751,243 visitors, making it the most visited exhibition in the history of the Guggenheim Bilbao. In fact, on its most visited day, it broke the record with 8,821 visitors.