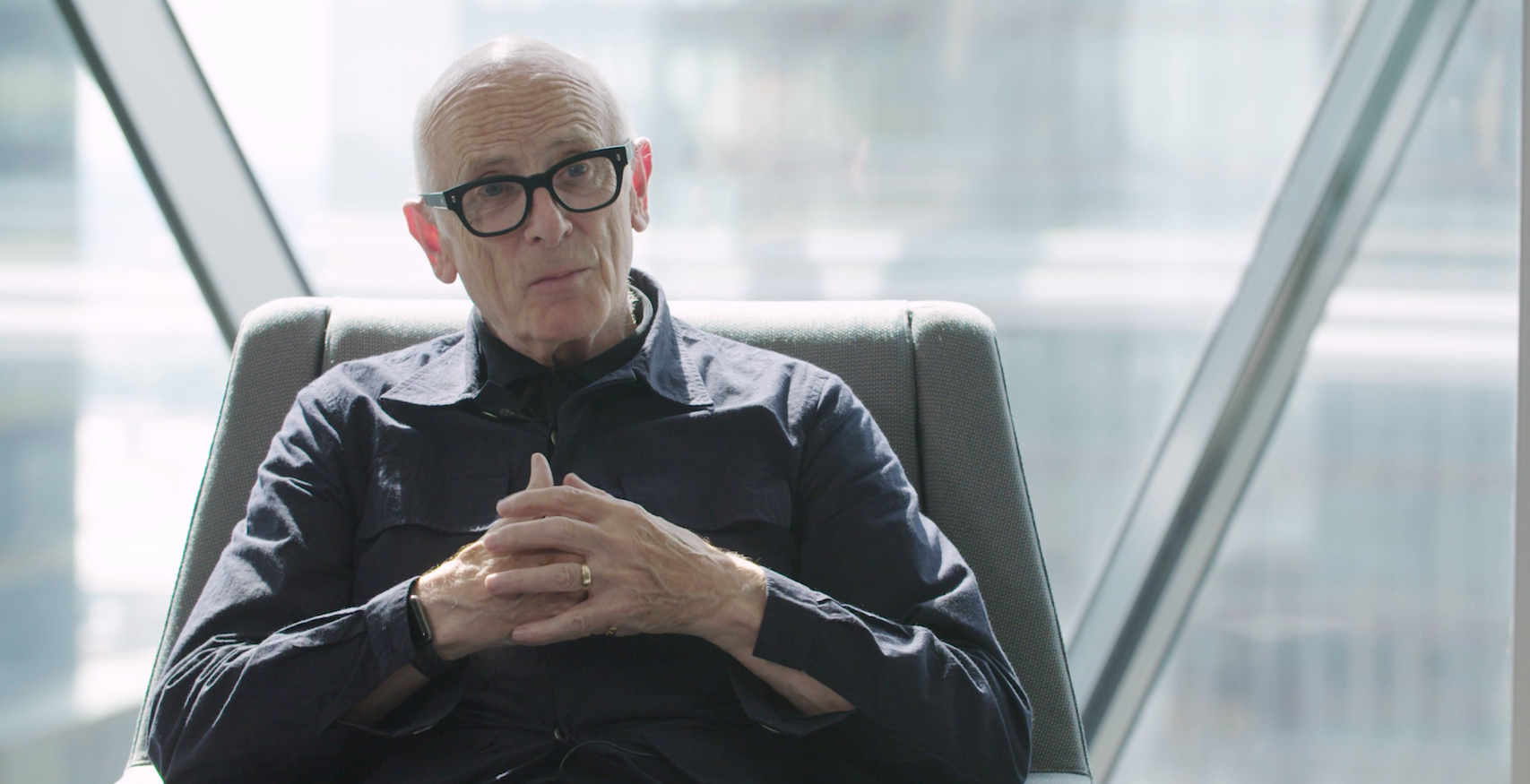 For the thirteenth episode of the 'Building the Future' series, distinguished architectural writer Peter Murray recalls first meeting Norman Foster in 1969. At that time, work was underway on commissions from Fred Olsen for Millwall Docks, London. Murray notes that when published, two aspects of these projects stood out; Norman Foster's ability to encapsulate an entire project with a sketch and the innovative social dimension within the design.
As Murray explains, such capabilities would remain central to Norman Foster's work, and are ably demonstrated by the Willis Faber and Dumas building. Coupled to "new ways of using materials, in a much more efficient way", this approach ultimately influenced construction practices around the world and formed the basis of "the vernacular of contemporary architecture".
What placed Norman Foster at "the cutting edge" was the bringing together of architecture with construction, and the collaborations with engineers and manufacturers at the start of projects, such as the Hongkong and Shanghai Bank. Murray notes that this integration was present since the days of Team 4, and that it represented a "big shift" in the approach to design.
On current architectural criticism, Murray points out how digital media has changed the nature of discussion, as digital renders predominate at the expense of sustained debate. A growing mistrust of such visualisations, in the face of greater community involvement with development, suggests for Murray the "need to restore a certain amount of trust", where architecture is communicated to a growing public forum.