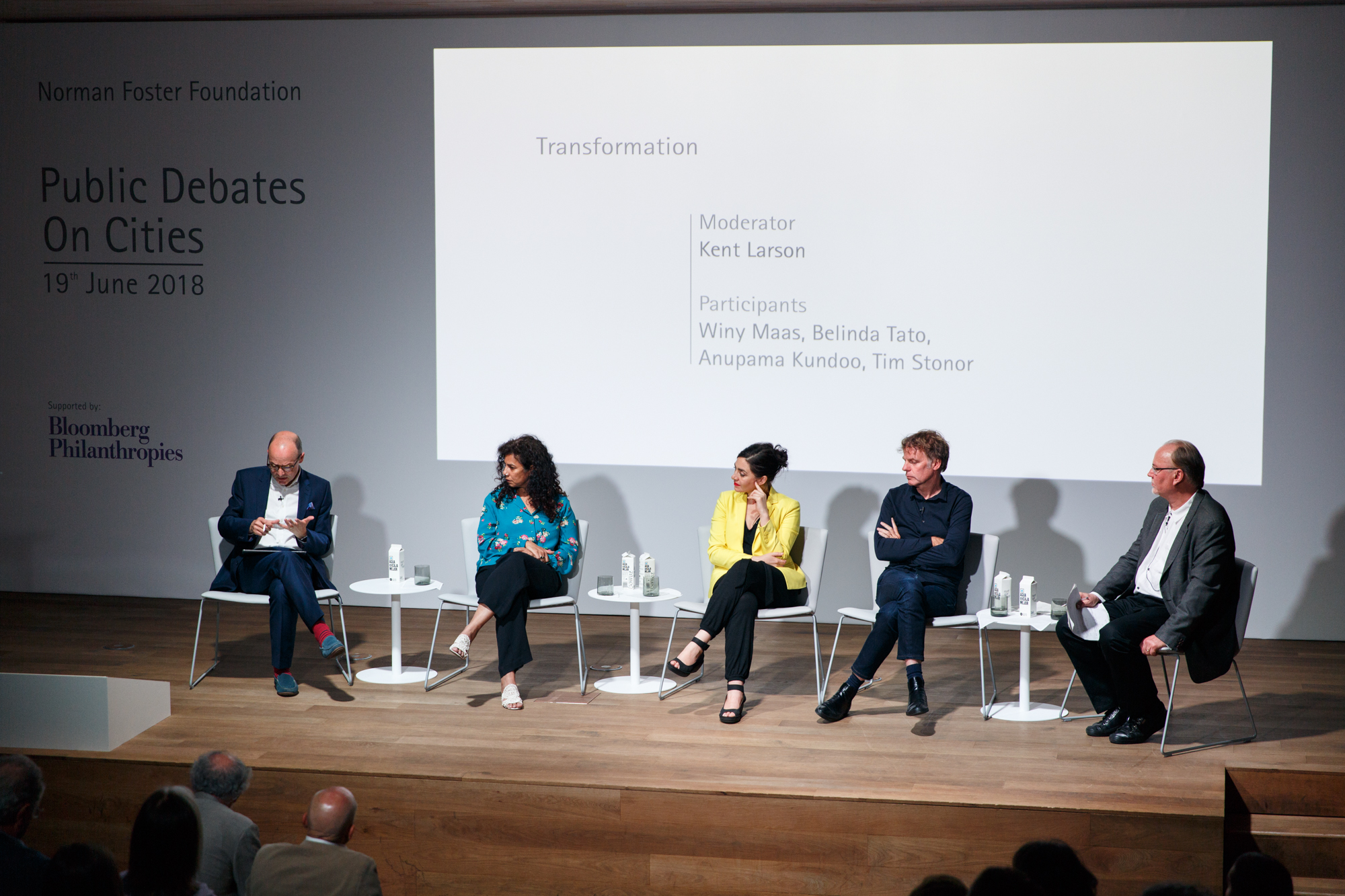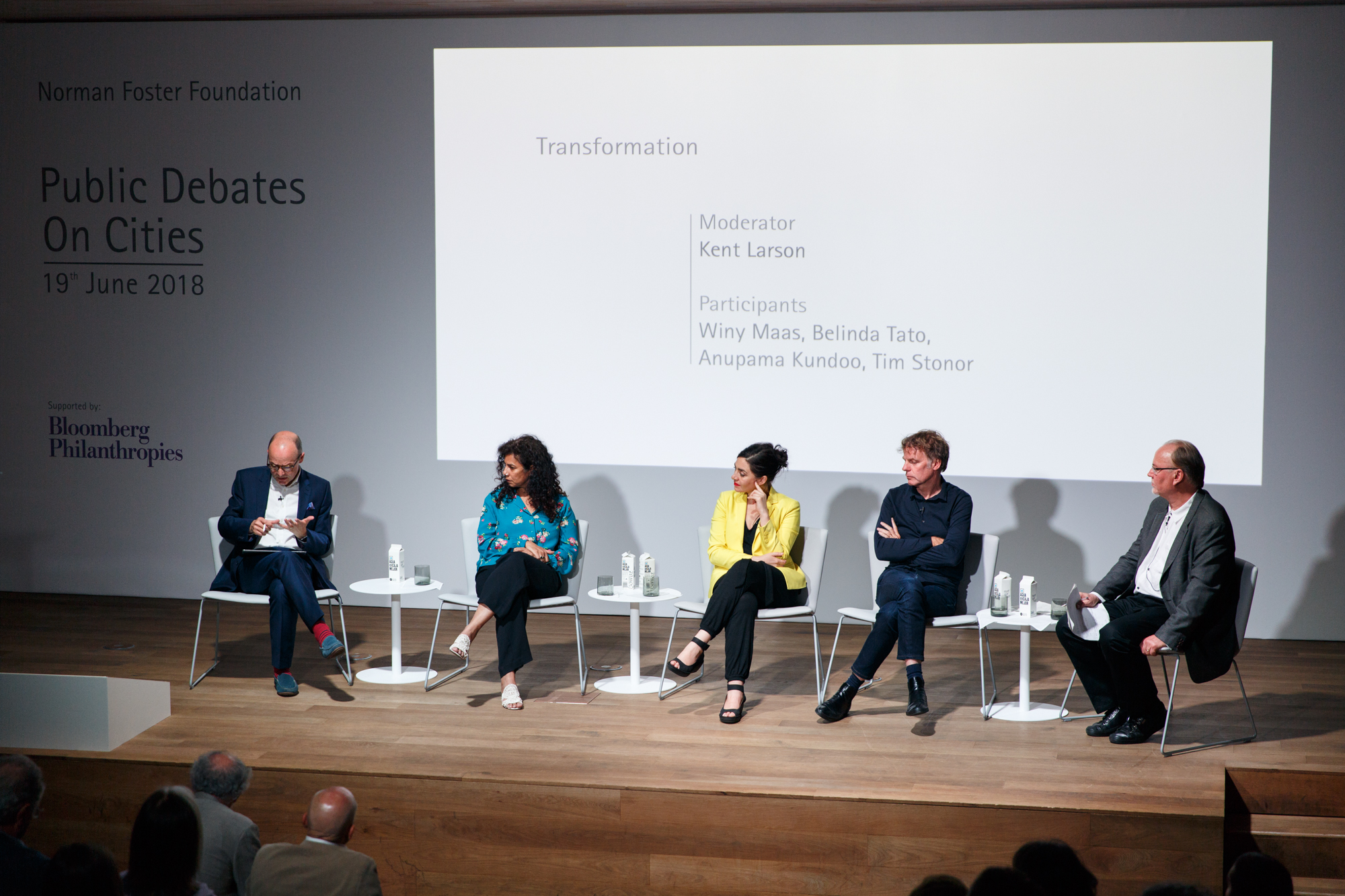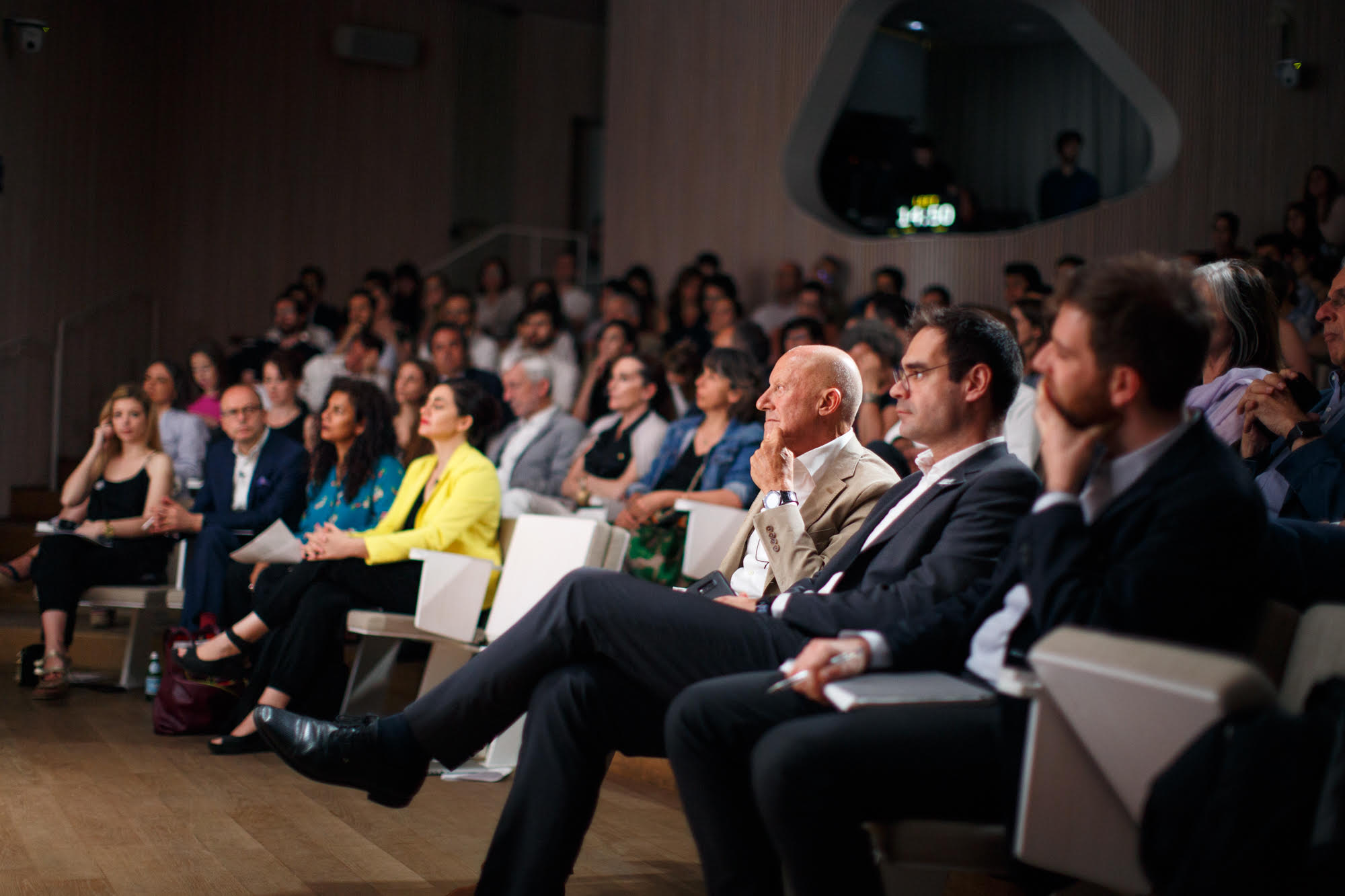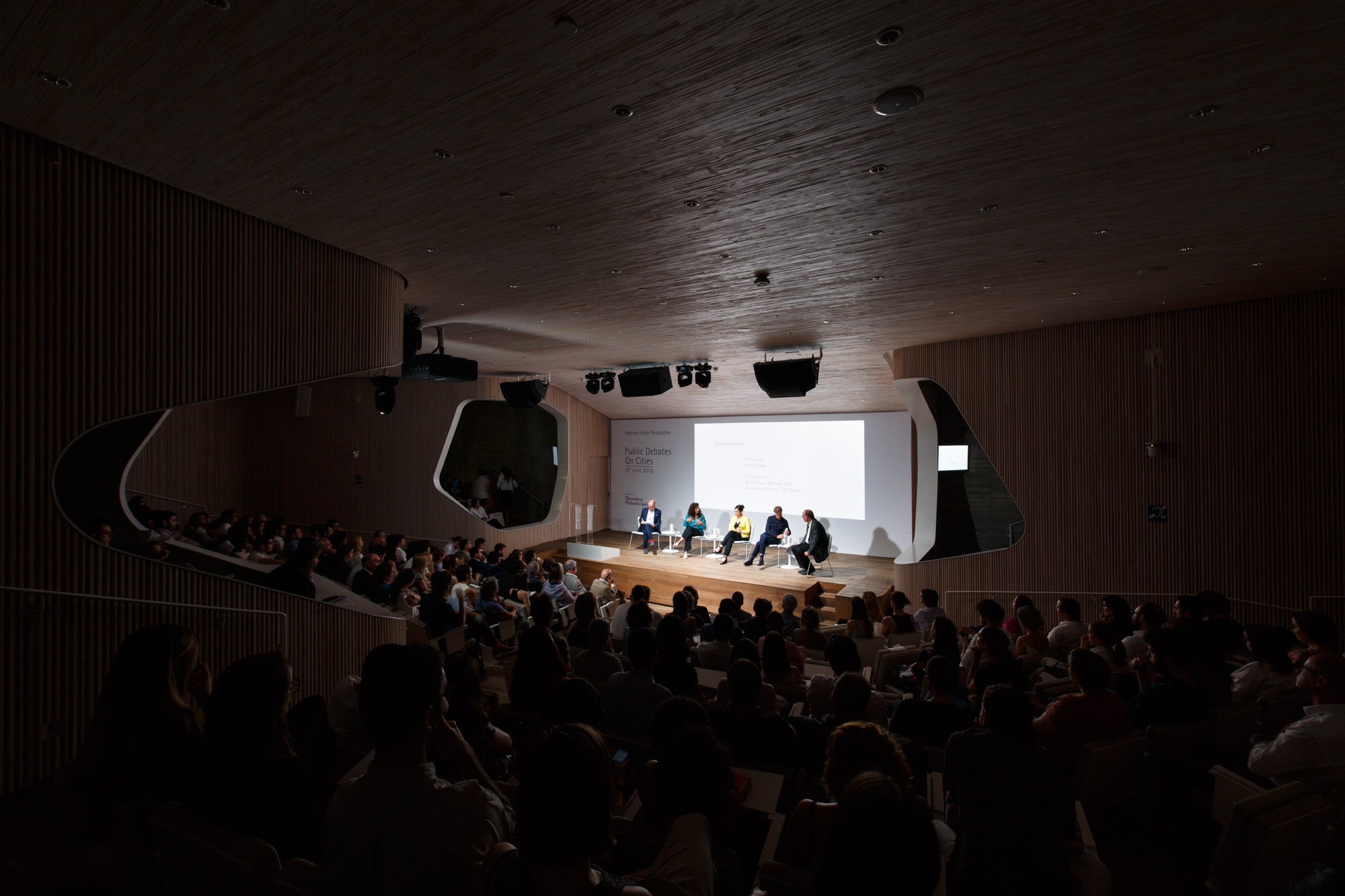 On Cities Workshop – Public Debates
June 12, 2018
On Cities Workshop included a series of Public Debates, free and open to the public.
We are living in an era of extreme urbanisation and rapid global warming. The challenges of both call for more than mere incremental adjustments. The On Cities Public Debates explored the premise that emerging urban innovations can dramatically reduce resources consumed by cities while simultaneously creating more livable, entrepreneurial communities. Professor Kent Larson, Director of MIT Media Lab City Science Group and Initiative, conducted the debates.
The Norman Foster Foundation On Cities Workshop and Public Debates were supported by Bloomberg Philanthropies and organized by the Education and Research Units of the Norman Foster Foundation.
With the participation of Beatriz Colomina, Luis Cueto, Norman Foster, Anupama Kundoo, Kent Larson, Winy Maas, Leonor Tarrasón, Belinda Tato, Tim Stonor and José Luis Vallejo.